"I've just upgraded to a Pixel 2 from a Samsung A5, which I've had for a year or so, and on the Samsung, it was possible to delete multiple or individual calls from the call log by simply holding one, adding a check to all the others I want to delete, then delete all selected in one go. I've not managed to find this on my Pixel2. Is it possible? Cheers."
If you are also looking for a way to delete call history on Android, you can refer to this post, which tells you how to clear call log with the two easiest methods. Let's explore.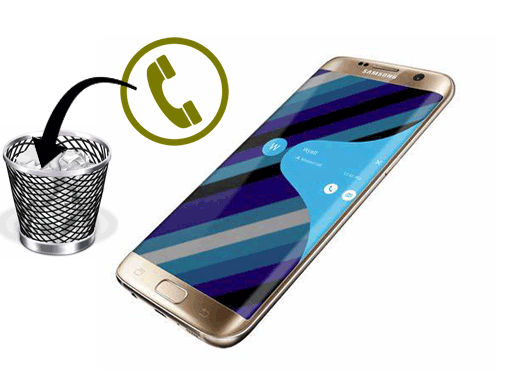 Method 1. How to Delete Call History on Android Using Coolmuster Android Assistant
Method 2. How to Clear Call History on Android Manually
Method 1. How to Delete Call History on Android Using Coolmuster Android Assistant
To smartly delete one or two Android call logs or the whole call history folder, you can try Coolmuster Android Assistant. It enables you to preview and delete everything from your Android phone easily. Apart from that, it also lets you freely transfer contacts, messages, photos, call logs, and other files between your Android and a computer or back up and restore the overall Android data on a computer in one click.
Here are the main characteristics of Coolmuster Android Assistant:
* Delete call history on your Android phone/tablet selectively or as a whole, including the incoming calls, outgoing calls, missed calls, received calls, recent calls, etc.
* Transfer music, photos, videos, call history, contacts, SMS, etc., from your Android phone to a computer or from the computer to your Android phone in one click.
* Back up and restore the overall Android phone data on your computer without any data quality loss.
* Manage your Android device on a computer directly: Add, delete, edit contacts, send & reply text messages, install & uninstall apps, etc.
* Able to preview, select, and migrate the desired data.
* One-click operation, highly secure, and fast.
* Support Android 4.0 and above versions (Android 11 included), such as Galaxy S23/S23+/S23 Ultra/S22/S21/S20/S10, Google Pixel 7 Pro/7/6/5/4/4 XL/4a/3/3 XL/3a/3a XL/3 Lite/2/2 XL/1, Motorola Edge/Edge Plus/Razr/G Stylus/G Power, LG W31+/LG Wing 5G, Huawei Huawei nova 11 Ultra/nova 11 Pro/nova 11/nova 10/nova 9/nova 8, etc.
The following three steps show you how to delete phone calls on an Android phone.
1. Install and open the Coolmuster Android Assistant on your computer.
After installing and launching this call log deletion app on your computer, enter the Android Assistant module from the toolbox.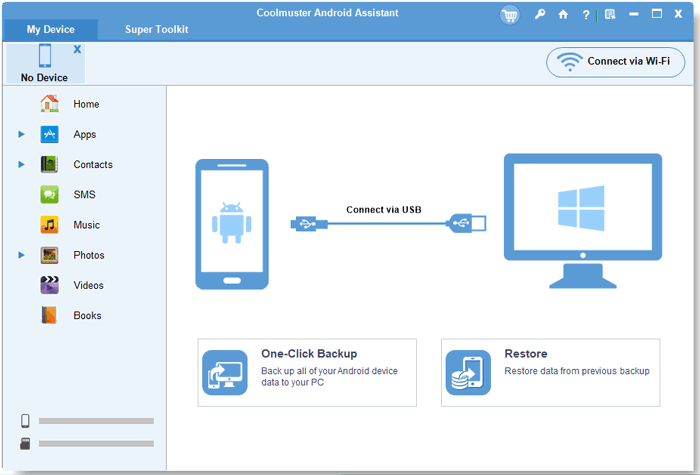 2. Connect your Android device to the computer.
Plug your Android phone into the PC using a USB cable and enable the USB debugging on Android when it asks you to do so. After a successful connection, you will see your Android's main information on this program.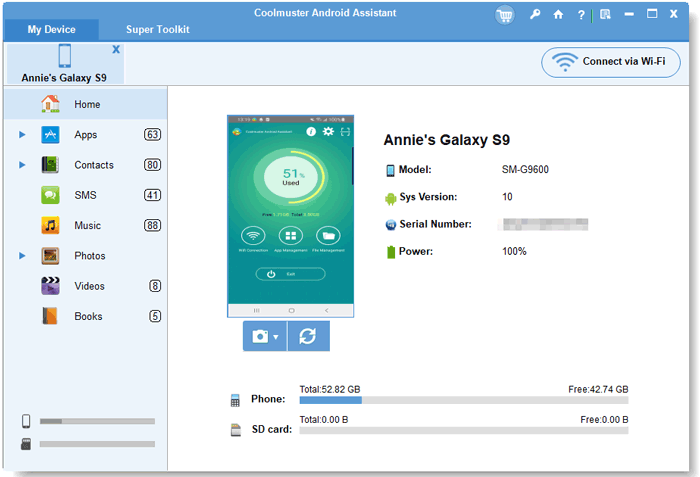 3. Clear call history Android/delete incoming calls/delete recent calls on Android.
Click Contacts from the navigation bar and choose the subfolder named Call Logs. Next, preview the call log information, tick the items you want to delete, and hit the Delete button on the top menu. (Note: To delete all phone calls on the Android phone, check the box above the overall calls and hit the Delete button.)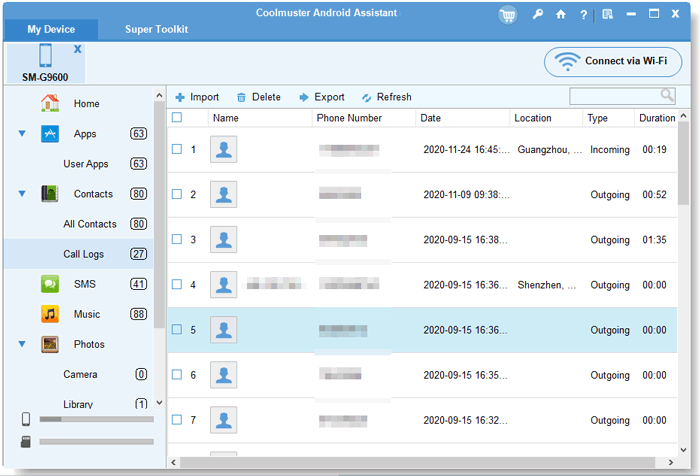 You may like:
How to Back Up and Restore All Android Call Log History?
How to Remove Duplicate Songs from an Android Phone Effortlessly?
Method 2. How to Clear Call History on Android Manually
This method teaches you how to delete calls from Call Log on an Android phone manually.
On Samsung Galaxy:
Open the Phone app from the home screen and choose Logs.
Press the three dots or More option at the upper-right corner and click Delete.
Choose the call history you don't want to keep or hit All, tap the Delete option, and touch OK once completed.
On Motorola:
Launch the Phone app on an older Motorola and tap Recent.
Click Options and hit Clear list to clear call logs you most recently made.
Or,
Touch the three dots on the search bar after opening the Phone app on Moto E, G, X, or Z series.
Choose Call history and tap Clear call history.
On HTC:
Open the Phone app.
Click the three dots on the top > Remove call history > choose the unwanted call logs or directly tap Select all.
Press Delete at the bottom-right corner to erase call history from Android phone.
On Sony:
Open the Phone app.
Click one call log's name or photo > select Call Details > hit the Recycle Bin icon at the upper-right corner to start the deleting process.
On Huawei:
Launch the Phone app.
Choose Menu in the screen > touch Delete call log > tap the unnecessary call logs or Delete all.
Hit Delete.
Note: If you mistakenly deleted the important call history from your Android device, you can follow this guide to recover the deleted call logs on your Android device.
Conclusion
It's totally uncomplicated to delete call history on Android phones. You can follow our instructions above to delete all phone calls or only several items from your device handily. If you cannot distinguish which way is better, I strongly recommend choosing Coolmuster Android Assistant, which is easier, safer, faster, and inclusive than manual operation. You will love this way once tried.
If you have any queries, please leave a comment below.
Related Articles:
4 Ways to Retrieve Deleted Call Logs on Samsung
3 Easy Ways on How to Print Call Log from Android Phone (Proven Tips)
How to Delete Browsing History & Call History on Android?
How to Delete Text Messages & Contacts from Samsung Galaxy/Note Permanently?
How to Delete Photos from Android Phone Permanently [Solved]
8 Best Android Data Eraser Software: Erase Your Android Permanently