WeChat is one of the most popular chat app nowadays. Not only you can send text messages and voice messages to your friends with it, but also you can share videos, photos, songs, documents and other files with other people. WeChat makes communication so much easier! However, you just accidentally find you are unable to send any file or picture through the WeChat client, the file itself always say failed to upload. So, what's wrong with your WeChat? How to fix it?
Solution 1: Check whether the file you want to send is too large
Solution 2: Check if you have enough storage space on your phone
Solution 1: Check Whether The File You Want to Send Is Too Large
WeChat on your computer:
Generally speaking, the files you can send on WeChat for Windows or Mac can't exceed the maximum file size limit of 25M. If you want to send a file over 25MB, you should try other means. Here, we recommend you to use Weiyun, which is also developed by Tencent.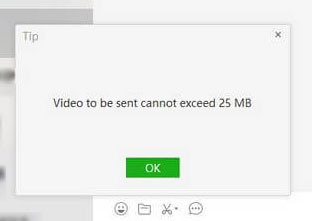 1. Go to https://www.weiyun.com/ to login the cloud service with your WeChat account by scanning the QR code.
2. When the main interface of Weiyun pops up, you can click on the "+" button in blue and select the first option to upload file from your computer.

3. Choose the files you want to upload and click on the blue button on the pop-up window to start uploading.
4. When the uploading process finishes, you can select the item you want to send and go to the top menu to click the share button.
5. You should be popped up with a new window, from which you should click the blue button to copy the link.
6. Go back to your WeChat, navigate to the chat you want to send files, paste the link and click on the Send button.
WeChat on your mobile phone:
If you can't send files in large size with WeChat on your mobile phone, you can try the following steps:
1. Download Weiyun App on your mobile phone. iPhone and Android phone are both supported.
2. Go to the bottom menu to choose "+" button.
3. Select the document icon and choose the file to upload on your computer.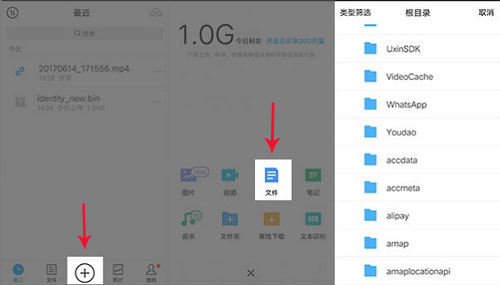 4. Choose the files and click on the blue button to upload it to cloud.
5. After above steps, you can go to the file and click "...". Then, choose to send to the WeChat conversation.
People Also Read:
Fix Android Blue Screen of Death Problem
How to Fix WeChat Login Problem
Solution 2: Check If You Have Enough Phone Storage Space
If there is insufficient storage space on your phone, you will not be able to load files like images, videos, songs and other files on WeChat. In that case, you are suggested to manage the WeChat chat history.
1. Launch WeChat and go to click Me > Settings > General > Manage Storage.
2. WeChat will show the used and available storage on the interface.
3. Click on Manage Storage > Manage Current WeChat Chat History.
4. Select out the chat history you don't need and click "Delete" button.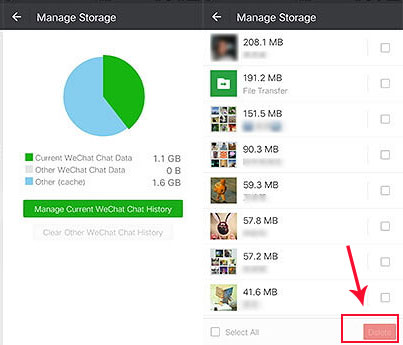 After trying either tip above, you can successfully fix WeChat unable to send files problem. Don't forget to share the useful tips with your friends who have the same issue.
Related Articles:
3 Ways to Transfer Music from iPhone to Computer without iTunes
How to Transfer Contacts from PC to iPhone with/without iTunes - 4 Ways
9 Top-ranking Titanium Backup Alternatives to Back Up Your Android Phone Easily
How to Add Ringtones to iPhone 14 from Computer (Best Ever)
How to Save WeChat Messages from iPhone to Computer [Fixed]
How to Retrieve Deleted Text Messages on iPhone with or without Backup