Apple has introduced the new iOS 11 for iPhone, iPad and iPod touch at WWDC on June 5th, 2017. iOS 11 comes with a bunch of excellent features that Apple fans can't wait to try it out. Like the previous iOS versions, Apple will release an iOS 11 beta for its developers for testing purpose before the final release. Some techs savvy around the world are eager to try the new iOS 11 beta to be the first to experience the new features of iOS 11. However, before installing the iOS 11 beta, there are a few things worth mentioning: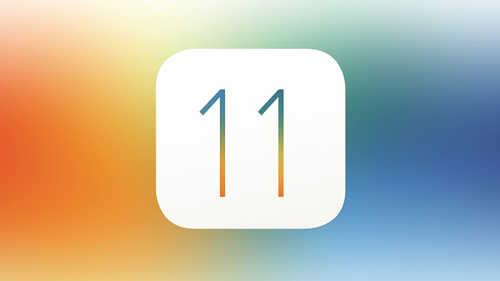 Part 1: Bugs of iOS 11 Beta yet Discovered
Part 2: What to Do before Downloading iOS 11 Beta
Part 3: How to Download iOS 11 Beta
First of all, iOS 11 works with iOS devices as following:
* iPhone 5S, SE, 6, 6 Plus, 6S, 6S Plus, 7, 7 Plus
* iPad Air, Air 2, mini 2, mini 3, mini 4, Pro (12.9 inch ... both gens), Pro (9.7 inch), iPad (9.7 inch), Pro (10.5 inch)
* iPod touch (6th gen)
Part 1: Bugs of iOS 11 Beta yet Discovered
Before you start, it is necessary for you to have an understand on the bugs and issues of iOS 11 beta. Please go through the following content and decide whether you should give up to wait for the final version or still have a try with the iOS 11 beta.
1. No "Clear All" option on Notification center.
2. iOS 11 beta don't support the auto brightness sensor.
3. The message app doesn't have the Sharing function.
4. Ad-blocker is not available during the usage of Safari.
5. You cannot use the faceTime camera in the camera app.
6. The service of Message to cloud is running slowly and improperly.
7. Something would be wrong with iCloud data restore.
8. The 'Bluetooth' option may show improperly at the control center.
9. The 3D touch function may not working normally.
10. The feedback app that is used to report any bug is not working.
Part 2: What to Do before Downloading iOS 11 Beta
After learning all the iOS 11 beta bugs, if you still decide to install it, then you'd better have a look at some points you should prepare your iPhone/iPad/iPod for iOS 11 beta.
1. Remember well of your login information and passcode, and write them down for record, because when you install new OS, you need these information to boot up your device.
2. No matter you backup your iPhone with or without iTunes, you are necessary to keep a backup of your iDevice data on other place, thus, you can restore your iPhone, iPad and iPod from the backup record easily.
3. You'd better find how to downgrade your iOS devices from iOS 11 beta, in case you have problems of using the iOS 11 beta and want to downgrade it back to iOS 10.
Ok, you have known all knowledge you should know before the iOS 11 beta installation. Now, you can follow the steps below to download and install iOS 11 beta on your iPhone, iPad or iPod touch.
Part 3: How to Download and Install iOS 11 Beta
Up to now, Apple provides the iOS beta version to the developer account only. Devs can get the iOS 11 beta easily for testing purpose. But if other people want to try the beta version, you can follow the step by step guide as below to install iOS 11 beta on your device:
Step 1: Open Safari on your iPhone, iPad or iPod and go to the site: https://beta.apple.com/sp/beta program/. Then, you will be guided to the following window: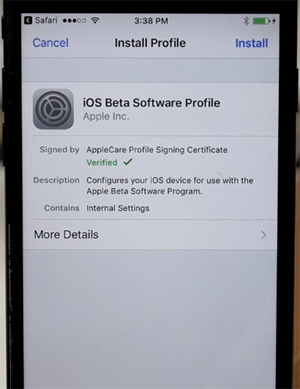 Step 2: Click "Install" button and accept the Terms and Conditions.
Step 3: Next, you will be required to restart your iDevice. Just choose "Restart" button to restart your device to apply changes.
Step 4: After your device is restarted, the Settings on your device should remind you that there is a software update available. Just tap on that and the iOS 11 beta will be downloaded to your device automatically.
Step 5: After the downloading process, the phone window will pop up you with an Install Now option. Tap on that to install the downloaded iOS 11 beta right now.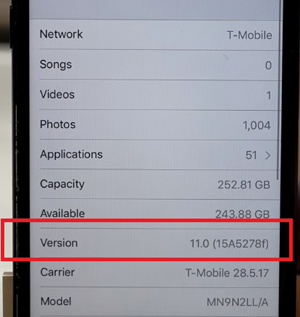 After all the operations above, your iPhone, iPad or iPod will be restarted automatically and update the iOS 11 beta. After the device is booted up, it is running on iOS 11 beta now.
Related Articles:
What to Expect on 2017 Apple WWDC