When you are extremely boring or depressed, you may need to find something interesting or relaxing to distract your attention and to soothe your emotions. Actually, you can download music on your iPhone/iPad/iPod to freely enjoy the lyrical songs, get free books on your iPhone/iPad/iPod to wander in the literal works to enrich yourself, play games on your iDevice to fully relax yourself. Speaking of the widely-welcomed entertainment activities, watching movies is sure to rank the top three, if not top 1. This passage will recommend you several reliable websites and application to get free movies on your iPhone/iPad/iPod. And then you can enjoy different blockbusters directly on your iDevices without any restrictions.
Top Websites & Apps to Get Free Movies for iPhone/iPad/iPod
Note: All the listed below have both Web version and App version for your reference:
1. SnagFilms
SnagFilms allows you to directly watch movies online and download its app version on your iDevices, which boasts of a catalog of more than 10,000 films that you can search by genre, newly added, most reviewed, and most popular. Movie categories of this SnagFilms include action, adventure, drama, horror, science fiction, comedy, thrillers, erotic thrillers and romance. Even more, it also offers lesbian & gay movies, international foreign films, and much much more!
2. Popcornflix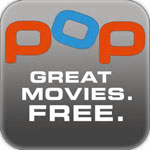 This Popcornflix offers free ad-supported streaming video of feature-length movies and webisodes. In this application and website, movies of big stars can be easily searched like Brad Pitt, Angelina Jolie, Kristin Stewart, Paul Rudd, Charlize Theron, Alec Baldwin, Daniel Craig, and many more. Popcornflix makes it easy to browse and select from hundreds of theatrically released and independent titles in a wide range of genres. One thing worth your attention is that this service is currently only accessible in the United States and Canada.
3. Crackle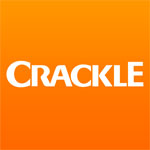 As an online distributor, Crackle was founded in the early 2000s as Grouper and backed by Sony Pictures Entertainment. The service is free with commercials on all supported platforms. As to its corresponding App version, this award-winning free app provides great new movies & TV episodes every month. You can enjoy numerous movie feasts without signup or any fees. And now the Crackle App works in US, Canada, Australia, Brazil and Latin America.
4. Tubi TV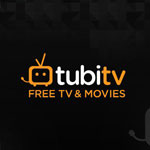 As the largest provider of free and legal TV shows & movies on the Web, mobile, and connected TV devices, Tubi TV houses over 40,000 free movies and TV shows from around the world. Tubi TV allows you to watch some of Hollywood's biggest titles, including Oscar winners, and movies featuring Leonardo DiCaprio, Tom Cruise, Sandra Bullock, Will Smith, Matt Damon, and Kevin Spacey. However, some films can only be rented and not viewed for free, but most are totally free to stream.
5. Yidio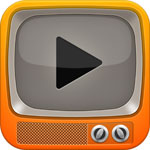 With Yidio, you are allowed to watch movies as wanted, discover and personalize TV shows & movies across Netflix, Hulu, Amazon, and hundreds of other providers in one place. It's super easy to sort the free movies at Yidio by rating, like R, PG-13, and G, as well as by genre or by premiere date. As to its app version, this free movie app works greatly on a few devices, but it's better to say that this is actually an app that shows you exactly where you need to go to find free movies.
6. The Internet Archive Companion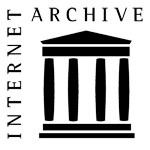 The website of Internet Archive is a non-profit digital library offering free universal access to books, movies & music, as well as 456 billion archived web pages. And the Internet Archive's app - The Internet Archive Companion allows users to flip through the pages of a book, view many archival images, or create a playlist of the thousands (if not millions) of music or video files. You can find numerous films in this Internet Archive website and The Internet Archive Companion application.
7. Veoh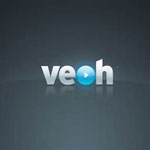 Within Veoh website, you can find and watch major studio content, independent productions and user-generated material since this is an Internet television company based in San Diego, California. Veoh is a video sharing service where you can enjoy videos in high quality without viewing limits. With Veoh application, you are allowed to watch and share videos for free, as well as enhance your Veoh experience by finding friends and communicating with other users.
8. Hulu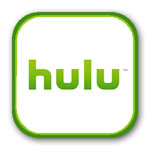 As an American online company and partially ad-supported streaming service, this Hulu offers a selection of TV shows, clips, movies and other streaming media on Hulu.com. Episodes in HD from ABC, the CW, Fox, and NBC are available and accessible the day after they are aired via internet-connected devices. Various genres of movies can be found in online website as well as its app. If you pay for a monthly subscription fee, you can enjoy more extensive Hulu-Plus service.
9. Viewster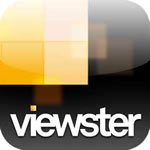 Viewster is a global video on demand service which offers a wide range of ad-supported free TV shows and movies. Watching movies and series on Viewster or external software requires no registration at all. As to its app version, you can easily find movies and TV shows in any genre, you can filter the language of the films, and even sort the results like you can on the desktop website. Moreover, this application also allows you to browse through the biography pages of actors, watch movie trailers, and read celebrity news.
Words in The End:
Now, you are free to choose any website or application to enjoy movie feasts as you wanted and liked. If you have downloaded various other apps such as calendar apps, weather apps, photo editors apps as well as different movies within the movie apps mentioned in the above on your iPhone/iPad/iPod, you are suggested to have a professional iOS Data Managerto help manage these messy files in good order. Moreover, you can also transfer these useful important files from your iDevice to computer as a backup in case of sudden data losses!
Related Articles:
Best Backup Software for iOS Devices