Tips on how to activate iPhone are very important in this technological era. The knowledge is even much important when the activation may not be done from the carrier's store.
Bonus Article: Things to Do When Getting A New iPhone
Why Should You Activate iPhone?
• The iPhone is new and you want to install personalized apps and settings.
• Links to your email account or other accounts, therefore, making it easy for you to have a backup.
• To start enjoying all the features that come with a new iPhone.
• The activation process brings in the element of ownership and it's easy to track the iPhone.
• Enables you to choose the language of your choice and can use the apps for location.
• The Activation Lock gives security and thieves cannot activate stolen iPhone.
User Guide: How to Activate iPhone
There are a number of ways of iPhone activation. It can be through cellular or wireless network connection or through the use if iTunes on your computer.
Way One - iPhone Activation using Wi-Fi or cellular connection
• Insert your SIM card into your iPhone if it was not installed from the carrier. Locate the SIM card tray and remove it by inserting a paper clip or a SIM removal. Place your SIM card on the tray with the gold contacts facing down and reinsert the tray.
• Power on you iPhone and start up the setup process. You are required to select language and region.
• Connect to the Wi-Fi or the cellular connection. Click on the "set up as new iPhone" which comes on your screen and wait for your iPhone to connect. This takes few minutes.
• You can now continue with the setup process until you get to your Apple ID.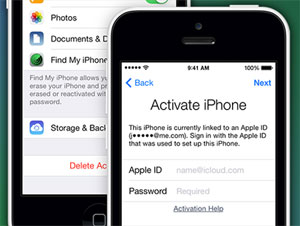 Related: How to Sync iPhone over Wi-Fi
Way Two - iPhone Activation using iTunes on your computer
You may use this when you don't have a network connection for your iPhone.
• Install the latest version of iTunes on your computer. You will need to download it if you don't have it installed but Mac computers come with it.
• Start the new iPhone setup process by selecting a language and region.
• Click on "connect to iTunes".
• Connect your iPhone to the computer using a USB cable and the iTunes should start immediately but if they don't launch iTunes on your computer.
• Setup your iPhone as new or restore from a backup.
• Click on "Get Started" and then "Sync" and your cellular activation will be applied.
• You can now disconnect your iPhone and continue with the setting from the screen.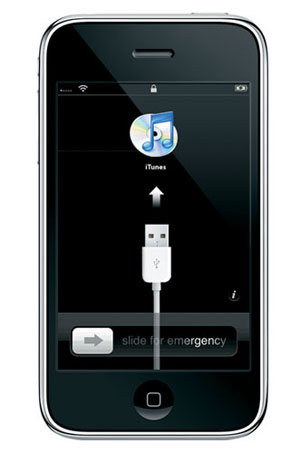 Way Three - iPhone Activation Through Emergency call feature
• Turn on your iPhone.
• Tap Emergency call to 112 or 999.
• Press the switch on button of the iPhone immediately.
• Tap to cancel on the on the pop-up window to stop the call.
• Your iPhone will be activated and you can start the setup.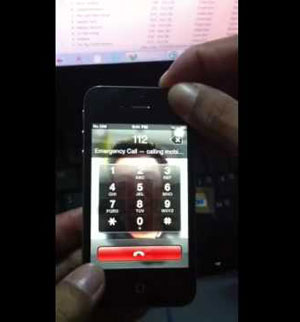 Read More Articles:
* Quick Fixes to Common iPhone Problems
* How to Fix iTunes Backup & Restore Problems
Extra Bonus: Quick Fixes to Possible Problems
1. iPhone activation may not be easy especially for first-time users. Even for those that have used it before, they may have a rough time during the activation. The following may be the challenges and their solutions.
2. Asking for an Apple ID and password for secondhand iPhones. This requires the previous owner to remove the iphone from their account or sign in on the iPhone.
3. A "no SIM card installed" or "invalid SIM" message. Activate the Airplane mode then deactivate or try resetting or removing the SIM card. You can also try unlocking the SIM card if it's different from the one you bought with the iPhone.
4. Experiencing activation error message demands you to restore iPhone and try activating latter.
5. Some iPhones may not activate even after the restore. This demands you to contact the carrier as they may activate for you via the phone or you go to the store.
6. Server temporarily unavailable. This requires you to wait for some time and then restart your iPhone after ensuring your iTunes are updated.
Related Articles:
Best Backup Software for iPhone/iPad/iPod