The upcoming new iPhone 13 and iPhone 13 Pro in 2021, are expected to get some snazzy upgrades this fall. This highly anticipated gadget is rumored to have a new design of a notch-less display, increased refresh rate, upped camera specs, long battery life, new fantastic color options, and many more. As we near the possible release date of the iPhone 13, speculations about this new gadget continue to buzz.
The hype for this new gadget continues to grow as we get closer to its reveal. According to SellCell's survey, approximately 44% of iPhone users plan to upgrade to iPhone 13 model as soon as it is launched. The latest rumor comes from the popular Apple TV Plus series known as Ted Lasso.
The brief scenes of the recent episode show a glimpse of a notch-less phone speculated to be iPhone 13. However, we should not get too excited. What should you know about this upcoming Apple smartphone? Let's take a look at the actual specifications of the iPhone 13 and iPhone 13 Pro.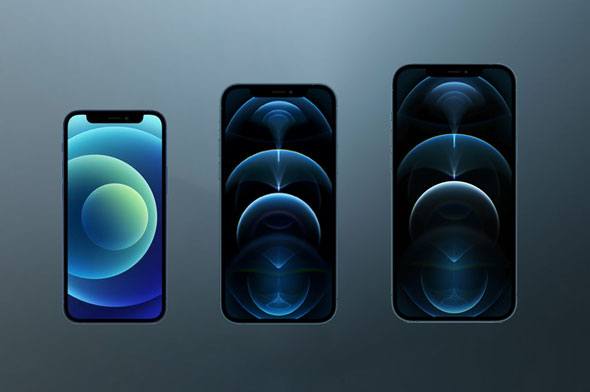 Part 1: What to Know About iPhone 13 and iPhone 13 Pro
Part 2: Differences and similarities between the old iPhones and the new iPhones 13 and iPhone 13 Pro
Part 1: What to Know About iPhone 13 and iPhone 13 Pro
The new iPhone 13 and iPhone 13 Pro are due out soon and is coming with some incredible features that have started to seep through rumors and insider leaks. Both devices should be expected in the fall of 2021. The iPhone users will love to know all the features of the iPhone 13 and decide to upgrade. Here are some essential aspects about iPhone 13 and iPhone 13 Pro you should know:
1. Release Date
Even though coronavirus delayed the launching of the iPhone 12 to 13th October, iPhone 13 Pro and iPhone 13 have returned to its normal release date scheduled on September 14th 2021. The official preorder will start at 5:00 a.m. on Sep 17th, and it is available for purchase on Sep 24th.
However, Apple had some supply constraints, but it is unlikely to affect the launch dates. Suppose the release date of the iPhone 13 and iPhone 13 Pro follow Apple's previous pattern. In that case, the smartphone will likely hit shelves on 24th September 2021, making it to be launched on 24th September, with pre-orders beginning on 17th September.
2. Price
As for how much iPhone 13 will cost, we expect the cost not to be very high from the iPhone 12. The price may range from $699 to $1599. An iPhone 13 mini, 128GB ROM, and 6GB RAM, only cost $699. The best thing about Apple is that it tends to keep the pricing for every new iPhone generation relatively close to the one that came before it.
Fortunately, iPhone 13 Pro models have the ITB storage option. A recent report says that TSMC, an Apple chip supplier, will increase the production cost, implying that the cost will be passed on to Apple customers. It is still not clear whether this will affect the iPhone 14 or wait for the next one.
3. Design
In 2021, Apple will most likely launch four iPhones with no changes to their sizes. As such, we may expect a 5.4-inch mini iPhone, a 6.1-inch Pro iPhone model, a 6.1-inch low-cost iPhone, and a 6.7-inch Pro Max model. Rumors claim that iPhone 12 mini has had lackluster sales. However, Apple is planning for a mini iPhone 13.
The latest 2021 iPhone models aren't expected to have significant design changes since the iPhone launched in 2021 marked a significant technology and design overhaul. According to Bloomberg, the engineers of Apple consider 2021 iPhones to be of version "S."
Interestingly, the new iPhones will be the same size as iPhone 12 models but with a slightly increased thickness of 0.30mm Besides, the iPhone 13 models are expected to be slightly heavier because of the large batteries.
Similarly, the model will also come with a dual-lens camera set-up arranged diagonally rather than vertically. It isn't evident the benefit it will bring since the gadget will still provide the same Wide and Ultra-Wide lenses. But, there are some changes to the Wide lens, like sensor shift for stabilization.
The iPhone 13 Pro models will have a thickness of 0.2mm, perhaps due to their large batteries. Furthermore, they will also have a large rear camera unit. A large camera unit is required to accommodate the sensor-shift stabilization. Subsequently, the camera unit seems to be of the same size as the rear camera unit of the iPhone 12 Pro Max.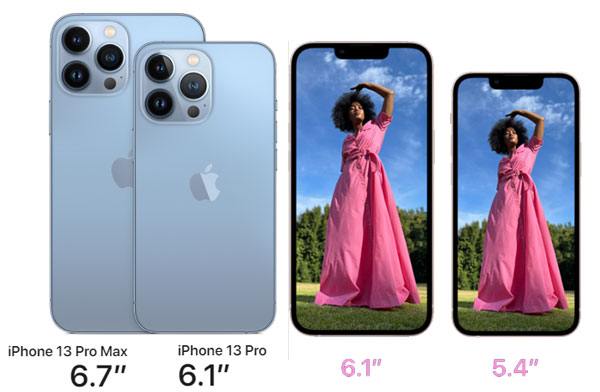 4. Colors
The iPhone 13 Pro models come in various colors, including silver, gold, graphite, and Sierra blue. And the iPhone 13 models is available in 5 colors, including starlight, midnight, blue, pink, and red. As you can see, there is no purple, and black options.
5. Display
Since Apple is keeping similar display sizes of iPhone 13 and iPhone 12, it could make some other changes to the screens of the phones. From the ET News report, it is said that Apple will most likely adopt the 120Hz refresh rate for a 6.1 inch Pro & 6.7 inch Pro Max with a leaker Ice Universe. This, in the long run, enables smooth scrolling and enhances gameplay and video playback.
6. Specs
We expect an upgrade of the iPhone 13's chip over its predecessor. Likely, it may come in A15 Bionic form, a successor to the impressive A14 Bionic used in iPhone 12. This new SoC could upgrade from the A14 Bionic hence boosting not only the performance but also efficiency. The A14 Bionic used in the iPhone 12 has a chip of 5nm. From reports, Apple had ordered over 100 million A15 chips signaling a greater demand for iPhone 13.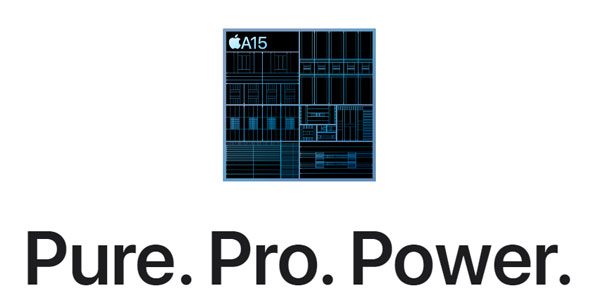 On storage, we can expect iPhone 13 to range from 64GB & 512GB. Wedbush report claims that iPhone 13 slated may get storage of up to 1TB. This will be great storage any iPhone has ever had.
The iPhone 13 may also get a boost in its wireless connectivity. Apple has planned to use Qualcomm's X60 5G modem in the upcoming iPhones. In addition, iPhone 13 model is expected to come with Wi-Fi 6E that can support wireless speeds.
A report from Digitimes hinted at the iPhone 13 adopting liquid crystal polymer circuit boards for imaging. This may lead to faster data transmission. The LCP boards will also have a 5G connectivity to make applications faster.
7. Cameras
Reports say that iPhone 13 Pro and iPhone Pro Max will provide a 6-element ultra-wide lens. The iPhone 12 Pro models have a five-element ultra-wide lens. If there are more elements in a lens, the image of the quality will be better. As such, iPhone 13 models are likely to have better image quality as compared to iPhone 12.
Analyst Ming Chui Kuo says that the iPhone 13 ultra-wide camera will provide autofocus resulting in sharper images. Unfortunately, he says that the upgrades will not come until iPhone 14.
Other reports say that the camera for iPhone 13 will get a huge hardware boost. Analyst Ross Young claims that the new iPhone will have large sensors for increased light intake, which will produce quality photos. In addition, Ming Chui Kuo has also predicted iPhone 13 Pro and Pro Max will have large apertures on the ultra-wide cameras. The ultra-wide-angle cameras of both phones have an f/1.8 aperture, and the telephoto camera have f/2.8 aperture.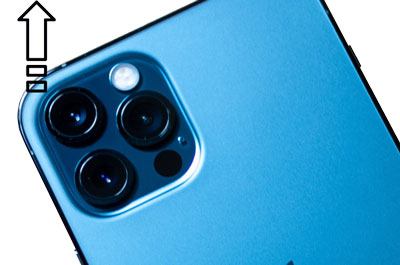 8. Battery
The iPhone 12 models didn't do well on the battery's life test. Only iPhone 12 Pro Max impressed with its large battery. Ming Chui Kuo reports that the upcoming iPhone will have a soft battery technology to provide a higher battery capacity.
An iPhone 13 Pro Max is a winner gaining an 18% increase from 3,687 mAh to 4,352 mAh. A report from Trendforce claims that iPhone 13 models will have bigger battery capacities due to a new implementation of flexible charging and the battery circuit board.
9. Charging
Compared to the iPhone 12, which has a maximum of 20W charging, iPhone 13 is expected to charge higher. Rumors point to Apple providing a faster charging this year of 25W to the iPhone 13 models. The iPhone 13 is expected to provide reverse wireless charging, as pointed out by Max Weinbach. This would enable the smartphone to charge other gadgets like Apple Watch and AirPods Pro.
See also:
11 Excellent Ways to Fix and Recover Photos Disappeared from iPhone after Update
iPhone Notes Disappeared? 6 Methods to Recover Lost Notes on Your iPhone
Part 2: Differences and similarities between the old iPhones and the new iPhones 13 and iPhone 13 Pro
Technology has greatly changed everything, and iPhones are no exception. The making of iPhones has greatly changed, making the old iPhones very different from the new iPhones. But, there are still few similarities. Here are some of the differences and similarities between old iPhones and new iPhones:
Similarities
1. Body Case
Both old and new iPhones have a body made of glass and aluminum. With the new iPhone being more eco-friendly, it is now a worldwide trend, and Apple could not help but support it.
2. Screen
Both old and new iPhones have a diagonal screen.
3. Charging
The fast charging of iPhone 13 and 13 Pro is 20W, 50% in 30 min. This feature is also identical with iPhone 12.
Differences
1. Display
Old iPhones have a 5.8-inch Super Retina HD display. It is made using OLED technology, the first Apple smartphone to use this matrix type instead of the usual IPS.
The screen resolution is 2436 × 1125 pixels, and the density reaches 458 PPI. The standard contrast is 1,000,000: 1, and the brightness is 625 cd / m2. There is support for high dynamic range (HDR) content.
As for the new iPhones, they come in a minimum of 5.4 inches. A mini new iPhone comes with 5.4 inches, a Pro model comes with 6.1-inch, and a Pro Max model comes with 6.7-inch. The screen resolution is 2532 × 1170-pixel resolution at 460 PPI.
2. Frame
Old iPhones have a polished stainless steel frame around its body. It is stronger than aluminum, but it is covered with minor scratches, easily noticeable on the silver. The front and back panels of the smartphone are covered with tempered glass. It was produced in two colors: silver and space gray. The smartphone dimensions are 143.6 × 70.9 × 7.7 mm, and the weight is 174 g. It is protected from moisture and dust.
The new iPhones, on the other hand, have a frame built around an anodized aluminum frame. The front and back panels of the smartphone are covered with Corning glass. They come in black, gray, and matte. The dimensions of new iPhones are 150.9 × 75.7 × 8.3 mm, and the weight is 194 g.
3. Characteristics
A 6-core A11 Bionic processor is responsible for powering the old iPhone. It gets on an average of 920 points in the multi-core - up to 2400 and has a RAM of 3 GB. It has a 2,716 mAh battery. Apple promises that the smartphone can play videos over the Internet for up to 13 hours.
A 6-core A13 Bionic processor powers the new iPhone. It scores on average 1320 points, in the multi-core - up to 3300. In total, it is more powerful by about 30%, with a RAM of 4 GB. The new iPhone 13 will discard the 4GB RAM option, and opt for 6GB RAM and 8GB RAM.
4. Battery
The iPhone 13 and iPhone 13 Pro batteries will be more powerful thant iPhone 12 and iPhone 12 Pro. It is said that the the battery capacity of the Max version will exceed 4000mAh.
5. iOS
iPhone 13 Pro and iPhone 13 will match iOS 15, the latest, more powerful operating system. It will be the best partner with A15 chip. The display refresh of the Pro models is up to 120Hz.
Conclusion
The iPhone 13 and iPhone 13 Pro, which have been announced, has unique features. Many iPhone users are eagerly waiting for this upcoming gadget. With its excellent features, every person wishes to see it at least. This guide has gone in-depth about iPhone 13, its release date, price, design, display specs, battery, and many more. From all that, you can surely say it will be a stunning gadget to own.
Related Articles:
How to Put iPhone 14/13/12/11/X/8/7/6 and iPad Mini/Air/Pro in DFU Mode? (Solved)
10 Best iPhone Manager Software - Manage Your iPhone Data on PC or Mac
14 Painless Ways to Fix the iPhone/iCloud Photos Not Showing Up on Mac Issue
4 Effective Ways to Recover Deleted Text Messages on iPhone without Backup (iOS 16 Supported)
How to Transfer Contacts from Xperia to iPhone Effortlessly in 2023?
How to Transfer Photos from iPhone to External Hard Drive in 5 Effective Ways?