Once you have bought a new iPhone, how will you deal with your old iPhone? How about selling your iPhone? Good advice, right? That's also the purpose of this passage - how to safely sell your old iPhone at higher price! Before selling your old iPhone, two important things needed to be done are as follows:
1. Back up Vital iPhone Files
If you plan to sell your old iPhone, you must remember to back up important files saved on your iPhone. In terms of backing up iPhone files, you can choose to back up files from your iPhone to iTunes or to the iCloud. But here you have the best iCloud alternative to back up iPhone files - Coolmuster iOS Assistant. With this software, you are able to transfer any files like messages stored in your iPhone to the computer as a backup. This software offers you an easy yet fast way to back up iPhone files. More importantly, even if you are in a poor network environment, you can still transfer files from iPhone to computer in an easy and fast way, which apparently can't work through iTunes and iCloud. This software is powerful enough to suit all types of iOS devices, including iPhone, iPad and iPod.
(Tips: If you just bought a new Android phone to replace your old iPhone, you can just rely on Coolmuster Mobile Transfer (Windows/Mac) to transfer files directly from iPhone to your Android phone.)
2. Erase Private Info. from iPhone
After backing up all important files from your iPhone to computer, you need to wipe out these private information from your iPhone in case that these personal files will be misused by people with bad ideas. In terms of erasing personal information, by no means can it be a matter of deleting them from your iPhone. Since these deleted files can be easily recovered with a professional third-party software like Coolmuster iOS Data Recovery. Therefore, to permanently clean up private files from iPhone, you should choose a powerful software like Coolmuster iOS Data Eraser to erase private files from your iPhone in one click. Moreover, you can also rely on a handy Coolmuster iOS Data Cleaner to clean up useless junk files from your iPhone, so that more space will be saved on your iPhone and your iPhone device will run much more smoothly. Naturally, the fast performance of your old iPhone can earn you more money!
Now, once you have done the things mentioned in the above, you can begin to find an official place to sell your iPhone. The following places are listed as the best places to sell your old iPhone at the highest price.
Where to Safely Sell Old iPhone?
Place One: Amazon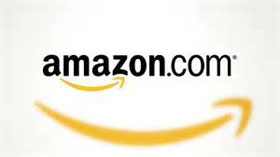 Tips: Amazon store, by no means is a store where only new finished products can be sold. It can also sell second-hand staff to the needed customers. For example, if you plan to sell your devices to Amazon, you are required to say what condition your iPhone is and information for accessories, carrier, capacity, color,etc. So, Before selling them on the Amazon, you have to get full information over your iPhone device. Selling price of your iPhone can be varied from $120 to $408, depending on the conditions of your used iPhone.
How to Sell: After logging into the selling site, you need to submit the trade-in iPhone to continue, then just ship your iPhone to Amazon to get the gift card. So you can buy anything you want in Amazon and pay in gift card!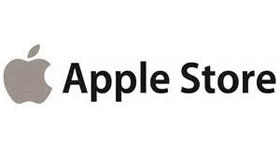 Place Two: Apple Store
Tips: Before selling your used iPhone, make sure you've checked that all accessories are good, so you can be paid more. If you sell your used iPhone to an Apple retail store, you will get a credit in exchange of your iPhone, which works in upgrading your iPhone. In this place, the offered price could be ranged from $0 to $336.
How to Sell: First of all, you need to enter the Apple Store website to answer some related questions, then your used iPhone will be estimated to determine its value. You need to ship it to the Apple and then get paid accordingly!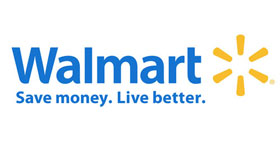 Place Three: Walmart
Tips: Walmart is not a merely supermarket selling brand-new products. If your iPhone is totally broken, you can consider selling it to Walmart. Most importantly, your used iPhone will be disposed in an environmentally friendly way. But you should make sure that your iPhone is in Walmart "Model Name" list. Generally speaking, the payment could between $80 - $315.
How to Sell: First go the website to complete some appraisals, and then ship your used iPhone to the designated address. After that, you need to confirm the deal and get the payment. Walmart eGift card could be the payment! Then you can use it to shop online in the Walmart.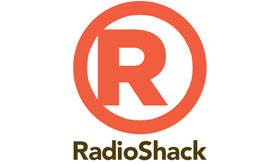 Place Four: RadioShack
Tips: Once your iPhone is totally broken, you can also try this place. Like Walmart, it can accept a broken iPhone and pay for more than $70. One thing worth your attention is that this selling place will pay you in cash, which apparently distinguish itself from other stores which offers nothing but gift cards.
How to Sell: You need to get your iPhone evaluated online, then accept the quote and ship it or bring it to the local RadioShack store. You will get what your iPhone is worth.
Now, you can follow the steps mentioned in the above to safely sell your used iPhone!
Related Articles:
Copy Photos/Music/Videos from iPad Air to Mac and PC