Wondering how to access Wi-Fi network without password? Or want to share your Wi-Fi password with your friends? You have come to the right place. If you running iOS 11, besides those interesting functions on iOS 11 on your iPhone/iPad, you really can't miss the great and practical feature - Instant Wi-Fi Sharing. This article is about to show you how to share Wi-Fi password with your friends nearby.
What is Instant Wi-Fi Sharing on iOS 11?
On iOS 11, Apple adds two features to make it easier to connect iPhone/iPad to Wi-Fi network. The first one is to scan QR code of Wi-Fi Router via QR code reader which is set on its native camera in iOS 11. The other one is the Instant Wi-Fi Sharing.
If you see the "Instant Wi-Fi Sharing" feature on your iPhone or iPad, then you are able to share Wi-Fi password to others nearby and then can easily join the network with the received password. When sharing Wi-Fi password, the Wi-Fi password sharer will send to request to share password to the receiver, and the receiver should accept the request. Then the password will be filled automatically on the receiver's device and they can connect to network immediately.
See Also: iPhone Won't Update? Here's How to Fix!
How to Share Wi-Fi via Instant Wi-Fi Sharing without Typing Passcode
Since the Instant Wi-Fi Sharing feature only works on iOS 11 device, so please be sure both devices are running iOS 11. For iPhone X/iPhone 8/iPhone 8 Plus, they are originally running iOS 11, and for iPhone 7/iPhone 7 Plus or earlier, you can update your device to iOS 11 ("Settings" > "General" > "Software Update" on iDevice).
Here is how to share Wi-Fi network in iOS 11:
Step 1. Select certain Wi-Fi to connect. The Wi-Fi sharer needs to connect to certain WLAN that you want to share with others at first. To to so, please go to "Settings" > "WLAN" and choose a Wi-Fi network, and there are two ways to have you access the network.
- If you know the password, just enter the password and join to the network.
- If you don't know the password, you can send a request to access this WLAN network by holding your iPhone/iPad near an unlocked iOS device or Mac that has the password.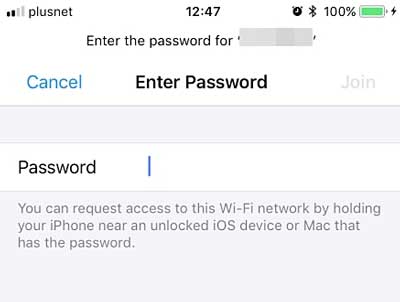 Step 2. Send a request to access certain Wi-Fi. If you choose the second way to access the network, your device will send a request to the other device that has the password, i.e. the source device. When your friend confirms your request and taps "Send Password" option on the pop up window, you will receive the password later.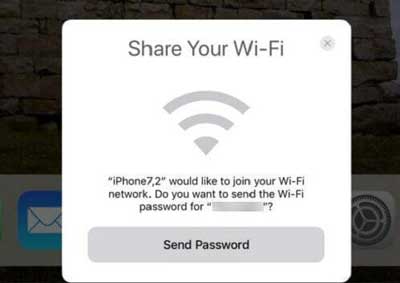 Step 3. Complete to share Wi-Fi passcode. When you see "Complete" on the source device, then the password has been sent to the receiver's device. Hit "Done" option on the source device to finish the process.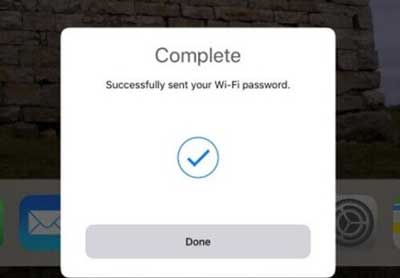 Step 4. Join to the certain network. The password filed will be filled in automatically on. Simply tap "Join" option to start using this Wi-Fi.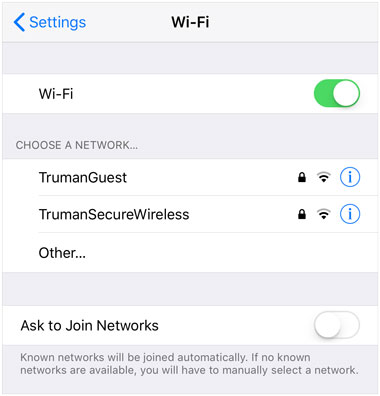 Related Articles:
How to Fix iPhone Won't Connect to Wi-Fi Problem?
Full Guide on How to Fix iPhone Stuck on Verifying Update