The Apple product release is an exciting event for Apple users. Nonetheless, nothing is compared to the thrilling anticipation of a new iOS update. Apple offers this fantastic operating system for most devices, making it easy to experience the magic of their newest version of iOS. Installing the new update onto your iPhone is always an awe-inspiring journey.
Unfortunately, not all installs go smoothly. If you're attempting to install the firmware via OTA (over the air), you may run into an issue where "Verifying Update" remains on your screen indefinitely.
If this is the first time you've encountered "iPhone stuck on verifying update," you may wonder if the internet is to blame. While that's a reasonable assumption since a slow or unreliable connection can sometimes cause these issues, mostly, it isn't the culprit. Your verifying update issue would be much simpler if it were indeed the internet.
Is your iPhone stuck on the Verifying update and never progresses? This post will provide all of the answers to this pressing dilemma.
Part 1. What Does iPhone Verifying Update Mean, and How Long Does It Take?
The "Verifying update" pop-up is nothing to worry about. It's usually a normal process that takes several minutes, depending on your device, internet speed, or other unknown factors. All this happens in the background, so you don't need to be concerned about it. Don't panic when you see the pop-up on the screen; it doesn't mean your screen is frozen.
How long should iPhone say verifying an update? Well, there's no definitive answer to this query. The time it takes for the verification process varies and depends on various elements. As long as your device works properly and has a stable WiFi connection, the procedure should only take a couple of seconds or minutes at most.
Some users say the procedure lasts few seconds long, while others wait up to 5 minutes. If you find yourself waiting longer than 15 minutes on a "Verifying Update" pop-up, something may be amiss. To rectify the situation, we'll provide you with the best fixes.
Part 2. Why is iPhone Stuck on Verifying Update?
Generally, your iPhone or iPad may become stuck on the verifying process when attempting to update due to the following reasons:
No Internet Connection - If you're hoping to upgrade iOS, the process requires that your device successfully connects with a server and downloads the package before setup. In other words, if your device doesn't have a connection, it may not get the package.
Software Crash - iPhone models such as the 7 and 6 are more prone to software crashes that may cause them to freeze during an update. So, your iPhone may have frozen due to a system crash while attempting to install new updates.
Experiencing iOS update failure, such as stuck downloads, can inconvenience you. But we have sorted things out for you.
See more:
How to Fix the iPhone Stuck on the Emergency SOS Mode Issue?
[Solved] How to Unlock Disabled iPad without iTunes | Latest Guide
Part 3. How to Fix iPhone Stuck on Verifying Update Problem Quickly
Are you stuck on the 'Verifying iOS Update' issue that's preventing your iPhone from updating? Don't worry; we've got quick solutions to help you get out of this trouble.
Solution 1. Lock the iPhone and Wake it Up
If iPhone is stuck on the "verifying update" screen, try this simple fix: lock then wake it up. Pressing the Sleep/Wake button can help you resume the update process when it wakes up. This may seem like a small action, but in some cases, it could be just what you should do to get things moving again.
To lock the iPhone, press the Sleep or wake button. To unlock it again and continue with the update, press either the Home or sleep/wake button.
Solution 2. Check your Network Condition
To increase the chances of your phone receiving a response from an online server, ensure your iPhone is connected to faster WiFi. Quick and reliable internet speeds enable quicker connection and successful communication with the server. (iPhone keeps crashing?)
Try using other network apps on iPhone to test and check network conditions. If it's slow, you should connect your iPhone to a better WiFi connection. Keep in mind that the quality of your connection will directly affect your device's performance, so make sure you connect the iPhone to a fast and reliable network.
If you still experience laggy connections after switching WiFi networks, try connecting to your mobile data network instead. This may be helpful.
Solution 3. Verify With your Cellular Data
Still seeing the error on the screen? Maybe the issue is with the connection. The router-based firewall may be blocking access to the verification servers. Switch over to a cellular connection to complete the process.
Sometimes, iOS stops downloading updates using cellular data, but verification is still possible because the update file has already been downloaded.
All you have to do is swipe up from the bottom edge of your screen and tap on the WiFi icon to shut it off. Now click on Cellular Data. It's that easy!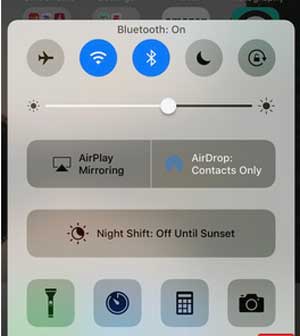 Afterward, head to the "Software Update" screen and select "Install Now." If this doesn't do the trick, you'll want to try the following method.
Solution 4. Activate and Deactivate Airplane Mode
Your iPhone could encounter a random internet issue now and then, possibly leading to OTA update failure. If you find your iPhone 7 stuck on verifying update when trying to update the iOS version, the solution is to toggle Airplane mode off and on again. You never know; it may just be the remedy to get your phone out of the jam. Here's how:
Step 1. Open the "Settings" application and tap on "Airplane Mode." Switch on the Airplane Mode. This will ensure that all wireless connections are disabled.
Step 2. Afterward, reboot the iPhone while the mode is turned on, go to "Settings," and select the "Airplane Mode" option.
Step 3. Now switch off the "Airplane Mode" to activate the device's settings.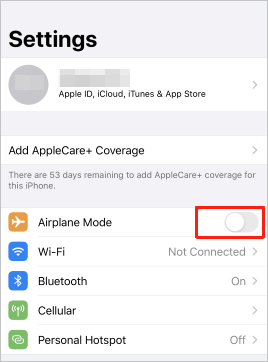 After you have completed these steps, reconnect the iPhone to the WiFi network. Once the connection is successful, download the software update and see if you get the 'Verifying Update' screen message.
Solution 5. Reset your iPhone
If you have difficulty verifying an update on iPhone and it's frozen, resetting the device may be a viable solution. By resetting your iPhone, all applications and programs will be disabled, after which the device will restart. Different iPhone models have different resetting. Refer to the instructions below based on the iPhone model:
For the iPhone 8 and newer models, press and quickly release the volume-up button. Then do the same for the volume down key. Lastly, hold down on your power key for a few seconds until you see Apple logo appear.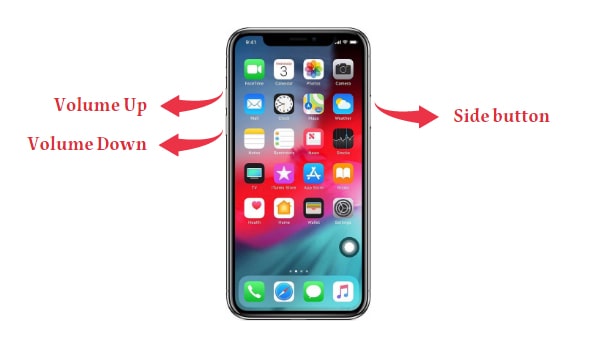 For iPhone 7 and 7 Plus models, press the power and volume down keys simultaneously for a few seconds. You'll know your phone has rebooted when the Apple logo appears on the phone's screen.
To restart the iPhone 6s and earlier, press then hold Power and Home key for a few seconds until you see Apple logo on the device's screen.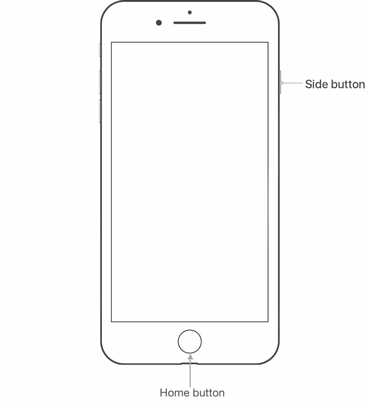 Solution 6. Redownload iOS Update
If your iPhone gets stuck on the 'Verifying Update' screen, try deleting and downloading the iOS update again and see if it works.
To do that, follow the steps below for the best results:
Step 1. Go to "Settings" and choose "General" then "iPhone Storage." In the list of apps that will appear, look for the iOS update you want to remove and tap on it. You will see a "Delete Update" option; click on it.
Step 2. Now that you have deleted the outdated iOS version, update your device again. To do that, head to "Settings," General," then "Software Update," and select latest iOS version.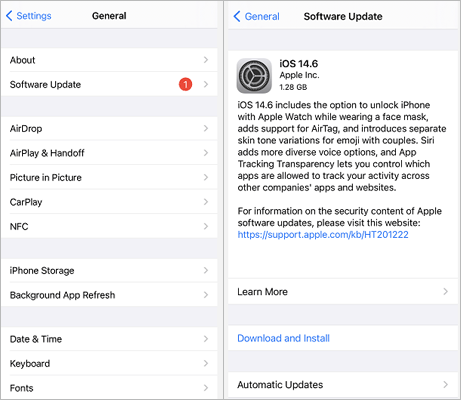 Solution 7. Reset All Network Settings on iPhone
The 'Verifying Update' issue may arise if your network settings are not configured correctly. Fortunately, you can quickly fix this by resetting your network configurations and restoring them to default. Resetting the network settings on an iPhone is a simple solution to any networking issues the device may be experiencing. Don't forget, though; you must re-enter your WiFi passwords afterward.
Step 1. To reset network settings, open your Settings and choose "General." Scroll to "Reset."
Step 2. Now, select the "Reset All Network Settings" option to reset your device's network settings.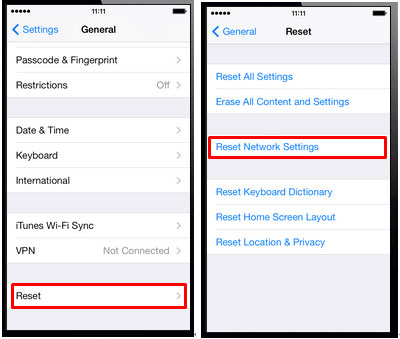 Step 3. When prompted, enter your passcode and confirm that you want to reset your iPhone's network settings.
Step 4. After the automatic reboot of your device is complete, set up the device and reconnect to WiFi.
You may like:
How to Fix the iPhone Transferring Data Stuck Issue Effortlessly? 14 Quick Tricks Here
How to Fix the iTunes/App Store Keeps Asking for Password Issue on iPhone/iPad?
Solution 8. Update your iPhone via iTunes
If you are still experiencing the iPhone stuck verifying update error, try to update your device through iTunes. This approach may prove effective in resolving this problem. Follow the steps below to make sure that your phone gets updated:
Step 1. Install the latest version of iTunes on your computer, then connect the iPhone to your PC with a USB cord. Now open iTunes, select your device, navigate to "Summary," and choose "check for updates."
Step 2. Tap the "Download and Update" option, and your iPhone will instantly begin updating.

Solution 9. Boot iPhone into DFU Mode
Are you stuck on the Verifying Update pop-up for too long? Don't give up yet! Getting your iPhone into DFU mode is an effective way to solve this issue. In no time, your phone will be out of its current state and restored from DFU mode. Follow these steps:
Step 1. Start by connecting iPhone to PC with a USB cable. Next, open "iTunes" and then press the "Home button" along with the "Sleep or Wake button" for about 10 seconds.
Step 2. Once the screen turns completely black, press and hold down the Sleep or Wake button. Keep holding it until you get a message saying, "iPhone is detected in recovery mode."

Solution 10. Restore your iPhone to factory settings
If your iOS device cannot verify its update, it could be because of an unknown system problem. Fortunately, you can address this problem by restoring the iPhone with a previous backup via iTunes.
Before you start, it is advisable to always use good backup software to securely store your data. This action will reset the iPhone and import its content from the backup file, thus erasing all existing information on the device. Here is how to restore an iPhone to factory settings:
Step 1. Navigate to "Settings," select "General," and then click on the option for "Reset." Finally, hit the button that says "Erase All Content and Settings."
Step 2. Enter the Apple ID password to proceed.

Solution 11. Disable Any VPN or Proxy Connections
If your device has a VPN installed, it might cause verifying update stuck problems. So, turn off the VPN or Proxy connections. This can help you easily connect with iOS and verify your updates promptly.
To quickly go through with verifying the iOS update, this is the quickest and most effective fix. If you are thinking of attempting to manage the installation on a VPN or proxy, it will likely fail.
To disable a VPN, head to your iPhone's settings, choose "VPN," and switch it off.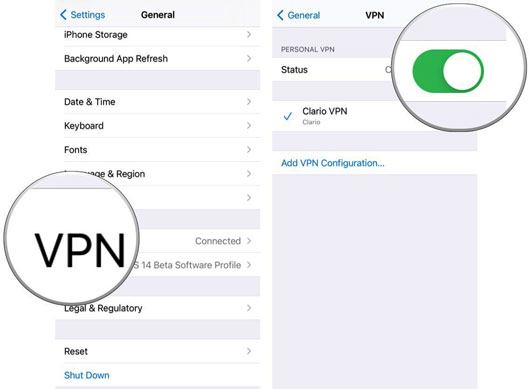 Now check if the issue of being unable to verify update iOS has been resolved.
Solution 12. Check Available Storage on iPhone
There should be enough storage space to update an iPhone, at least 5GB. If it is overloaded with data, it may not be possible to verify the update for iOS 16. To ensure a successful update, you should clear any unnecessary files from your phone's storage:
Step 1. Head to "Settings" to "General" and click on "iPhone Storage" to see the available storage space.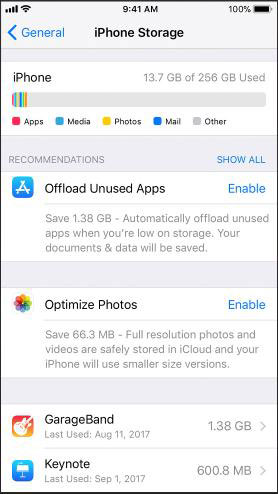 Step 2. Choose the files you want to delete and hit the "Delete" button to free up space.
Solution 13. Check the iPhone's Date & Time
If you still can't verify iOS updates, check that your Date & Time settings are correct. The date and time must match that of your local region; otherwise, it can interfere with the normal functioning of your iPhone.
To automatically set your Date & Time, head to the Settings section and select "General." Look for "Date and Time" and switch on the "Set Automatically" button. Restart the iPhone and try verifying your iPhone update.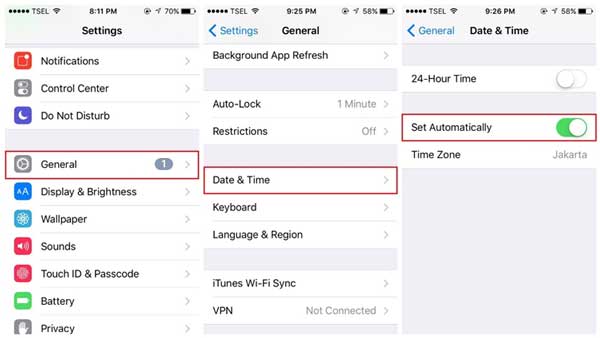 Solution 14. Check Apple Server Status
Unfortunately, there have been times when Apple has experienced technical difficulties. So, if you are struggling with Apple breakdown, a simple search "Apple Server Status" will give you the necessary information from their official website regarding whether or not they are available.
This is the most straightforward method if you want to quickly and easily ascertain whether the issue lies with Apple's servers. If the issue is with Apple's servers, you'll have to wait patiently for the issue to be resolved.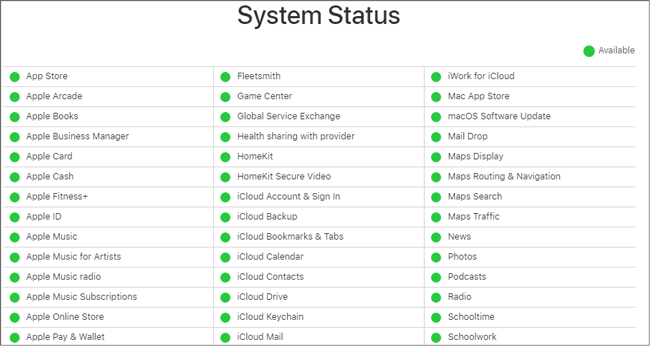 Solution 15. Quickly Fix iPhone Stuck on Verifying Update - Best
The methods outlined above can resolve iPhone verifying update errors. Sometimes the iPhone may stuck on 'Verifying Update' for hours or even an entire day for your iPhone. If that's the case, you should get help from iOS System Recovery, a professional iPhone repair solution that repairs all iOS devices back to normal on a computer.
iPhone stuck on verifying update can be so annoying. You may wait for a long time but make no progress at all. Don't go through that stress again! iOS System Recovery can help resolve the error in a few clicks. It's easy to use, even for the starters and is very safe.
Why iOS System Recovery is the top choice for you:
Fix iOS problems such as iPhone update verifying stuck.
Powerful technology to solve iPhone update verification failed.
Supports upgrading or downgrading iOS systems effortlessly.
100% safe to use.
Supports most iPhone models and iOS 16, including iPhone 14/13/12/11/X.
Steps to fix iPhone verifying update problem with iOS System Recovery:
01Install and launch the software on the computer. On the primary interface, choose the option for "iOS System Recovery."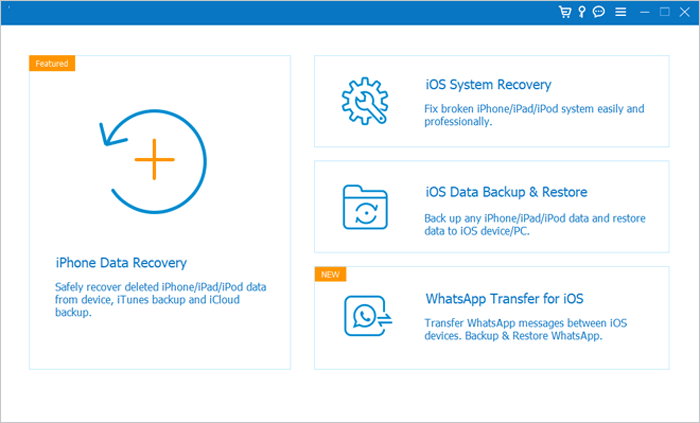 02 Connect iPhone to the computer with a USB cord and click on "Trust this Computer" when prompted. This will help iOS System Recovery recognize your device successfully.
03 Boot the iPhone into DFU or Recovery mode using the instructions on the interface.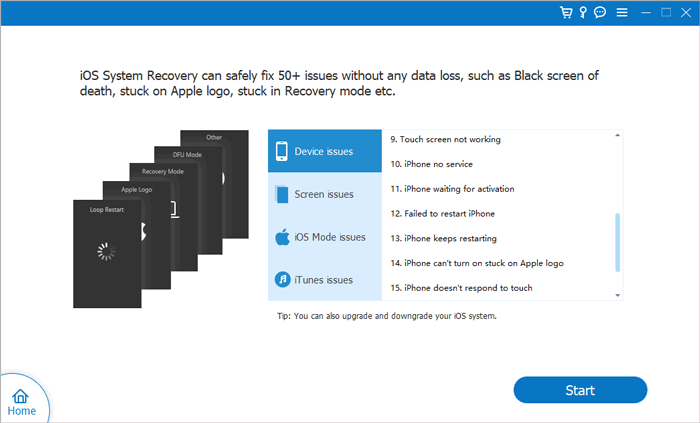 04Check your phone's model and other details, then hit "Repair" to download the plugin to fix the issue. Once downloading is complete, it will immediately repair the problem of verifying updated iPhone software.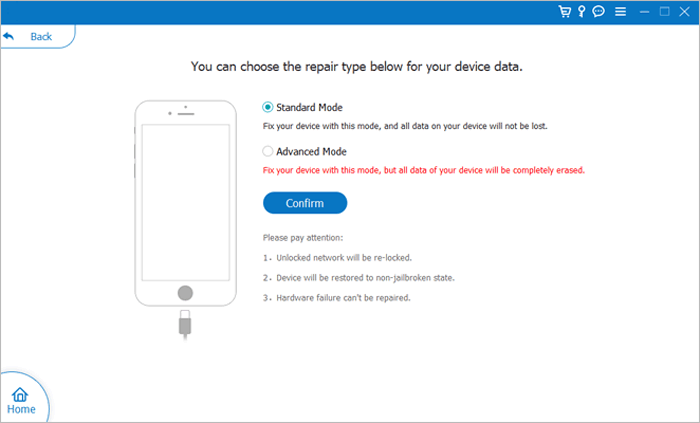 Extra Tip: Things To Do Before You Fix iPhone Stuck on Verifying Update
Before commencing on 'iPhone stuck on verifying update' repairs, you should ensure a few essential things are met:
Make sure your device has enough storage space available. If iPhone is running low on storage, it may prevent the update from completing. Usually, it's advisable to have 5GB iPhone storage to update the device. If not, you might need to delete some content or move it to iCloud to make room for the update. To check the storage on an iPhone, head to "Settings" and "General," then to "About," and look at the Available Storage under Capacity.
Ensure your iPhone is fully charged. This is important to guarantee that the update process finishes without a hitch and that no power issues interfere.
Ensure your phone has a good WiFi signal strength, or else your iPhone will remain stuck at verifying updates due to inadequate internet connection.
Before the iPhone update, create a backup of your data in case something goes wrong during the repair process. This is also an excellent way to ensure that you can quickly restore your data after the upgrade.
Conclusion
Now you know what to do when your iPhone gets stuck on verifying updates. We hope you will find the solutions in this article helpful in fixing your iPhone. If all else fails, it's best to try iOS System Recovery that can help repair any issue with your device quickly and without data loss.
Related Articles:
Is Your iPhone Storage Full? Free It Up without Delay [Solved]
How to Fix iPhone/iPad Screenshot Not Working
Siri Not Working after iOS 12 Update, How to Fix It?
How to Fix the iPhone Stuck on Apple Logo Issue
iCloud Backup Failed | iPhone Not Backing Up to iCloud (12 Fixes)