iTunes or iPhone errors usually occurs when you try to restore, update, download iOS firmware or do other operation on your iPhone, iPad or iPod with iTunes. If you encounter the iTunes or iPhone errors, usually you can not complete your process of restoration, upgrade, downloading, or you can not continue to perform some features on your iOS device.
At the same time, for iTunes errors, you will receive an iTunes error message from iTunes like "iPhone could not be restored because an unknown error occurred." If you are having those similar problems on your iDevice, please don't worry, it can be fixed easily with the instructions in this article. Just read on to learn the relevant guides.
Part 1. Different iTunes Errors Reasons and Solutions
Part 2. Advanced Way to Fix Most iPhone or iTunes Errors without Data Lost
Part 1. Different iTunes Errors Reasons and Solutions
Generally speaking, iPhone errors or iTunes errors can appear for all kinds of different reasons, but the main reasons includes the Hardware problem on your iPhone/iPad/iPod, faulty communication between iTunes and Apple servers, wrong baseband or USB connection and software problem on your computer and etc. Please check the related methods to fix there iTunes errors.
1. Fix iTunes Errors Occur for Hardware Issue
When running iTunes on computer, if you see these iTunes error code numbers, i.e. 1, 3, 10, 11, 12, 13, 14, 16, 20, 21, 23, 26, 27, 28, 29, 34, 35, 36, 37, 40, 53, 56, 1002, 1004, 1011, 1012, 1014, 1667 and 1669 from the iTunes error messages, there should be some hardware problem on your iOS device.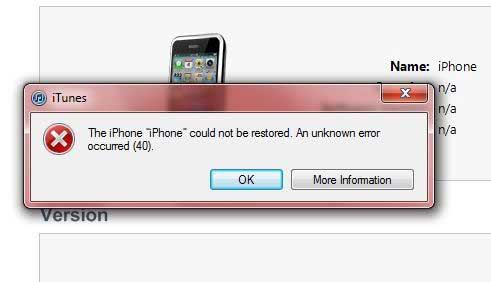 If so, you can try to use another computer, connect the other networks, disable or remove the security software on your device, update iTunes, restart your computer, restore your iOS device with DFU mode, and check to confirm the date, time and time zone is set up correctly on your iDevice.
See Also: iPhone Won't Update? Here's How to Fix!
2. Resolve iTunes Errors Caused by Faulty Communication with Apple Servers
The iTunes errors all happens if iTunes cannot properly communicate with Apple servers, and these errors includes 17, 1638, 3000, 3002, 3004, 3013, 3014, 3015, 3194 and 3200. If so, you can enter these text information on your host file on computer:
# localhost name resolution is handled within DNS itself.
# 127.0.0.1 localhost
# ::1 localhost
# 74.208.10.249 gs.apple.com
# 127.0.0.1 gs.apple.com
# 74.208.105.171 gs.apple.com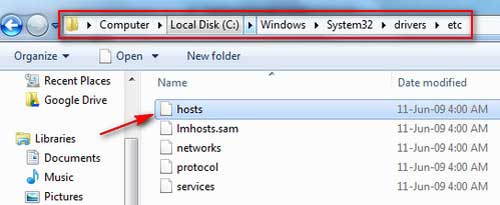 3. Repair iTunes or iPhone Errors for Wrong Baseband or USB Connection
When you see the error 9, 4005, 4013, 4014 show up on your iTunes, this might be related to baseband and connectivity on iPhone, iPad or iPod. If so, please try to update your iTunes and your computer operating system to the latest version. After that, you can reboot your computer and connect your iDevice to iTunes again for restoring, updating, downloading and etc. Sometimes it works, but if it does not work, please try another original USB cord or computer again.
See Also: How to Fix "iPhone Is Disabled Connect to iTunes" Issue?
4. Fix iTunes Errors Because of Software Problem
If you have the iTunes error with error code like 2, 4, 6, 1611, there should be some software issue on your device. For example, the third party security software can block the communication between iTunes and Apple server while restoring, updating or downloading. If so, you can disable or remove the security software on your computer in order to bypass these errors.
Part 2. Advanced Way to Fix Most iPhone or iTunes Errors without Data Lost
Here it is strongly recommended for you a all-in-one professional recovery tool - iOS System Recover to fix all most all iTunes errors or iPhone errors. You can use this program to fix the mentioned iTunes errors like error 1, 3, 27, 56 and etc. and the iPhone errors like iPhone touch screen is unresponsive, iPhone is in black/blue/red/white screen, iPhone gets frozen and etc.
Besides, this program supports to work with all generations of iOS device, including iPhone 14/13/12/11/X/8 Plus/8/7 Plus/7/6s Plus/6s/6 Plus/6/5S/SE, iPad Pro, the new iPad, iPad Air, iPad 2, iPad mini, iPod touch and etc.
Below are the download links of the software for free. Just download and install it on your on computer and follow the instruction to fix iPhone Errors and iTunes errors with ease.
Here is how to fix errors of iPhone or iTunes:
Step 1. Launch the program on your computer and connect your iPhone to PC with a USB cable. Select "More tool" > "iOS System Recovery" when you see the main interface of the program.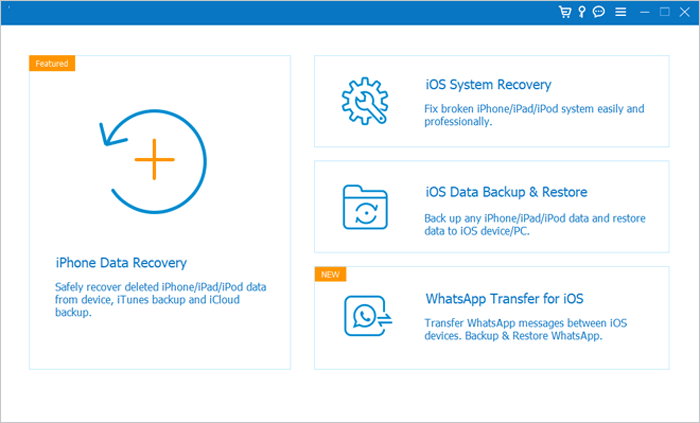 Step 2. After that, the program will automatically detect your iPhone and show the possible problem that your iPhone may have, such as iTunes Error 27, Black Screen of Death of iPhone, Stuck at Apple logo, Recovery mode and etc. Just click "Start" button to move to next step.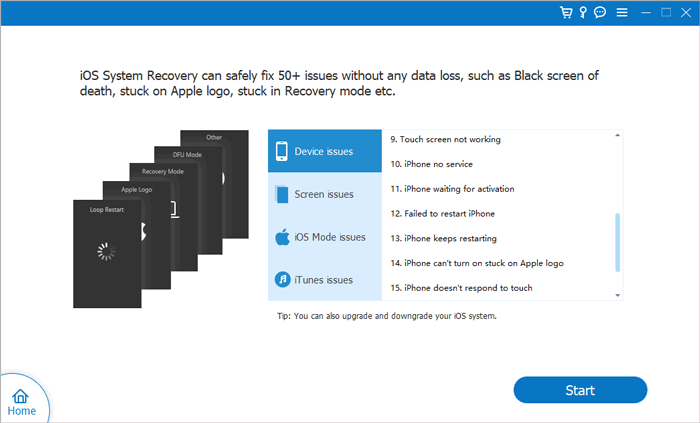 Step 3. Finally, please confirm your iPhone information before you click "Repair" button to start to fix your iPhone error or iTunes error. If the it is right, just click "Repair" button to begin fixing process. If not, just manually choose the exact information and then click "Repair" button.
To fix the error issue, the program will download the latest firmware version of your iDevice after detecting your current iOS version.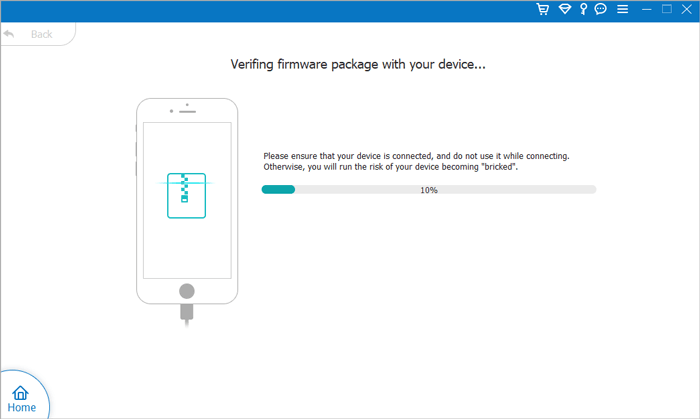 Sum Up
If you are still troubled and don't know how to fix various iTunes or iPhone Errors? Then be sure to bookmark this guide. Because we have included multiple effective ways to fix iTunes or iPhone Error. These methods have been tested and are 100% safe and reliable. If you encounter other error codes and don't know how to solve them, please leave a message to tell us.
Related Articles:
How to Recover iPhone from iCloud Backup
Troubleshooting for 'iPhone Cannot Be Used Because It Requires a Newer Version of iTunes' on Windows & Mac
How to Fix iPhone Not Syncing with iTunes? (8 Fixes)
iPhone Software Update Failed: How to Update to iOS 16 Smoothly?
Troubleshoot iPad Stuck in Recovery Mode with Five Effective Ways
13 Ways to Fix and Avoid iPhone Stuck on Spinning Wheel Issue