Have you ever experienced the situation where you can't turn on your iPhone device? At this moment, what's your immediate reaction? Instantly factory reset your iPhone? Or simply give it up to buy a new iPhone? Well, just calm down! Maybe a simple soft reset can help you get rid of such troubles. Before making any decisions, you can actually try the following tips to fix the problem by yourself! Perhaps one of the ways may bring your iPhone back to normal!
Tip 1 - Force Reboot
If your iPhone crashed all of a sudden when you are using it, that's possibly because the iOS crashed or firmware corrupted abruptly. Then your first reaction should be restarting your iPhone. Just hold down the Sleep/Wake key on the top of your iPhone and the Home button simultaneously for a few seconds until the Apple logo appears and your iPhone starts. Then just wait for your iPhone to turn on in a few seconds. You can try this way for a couple of times if it fails.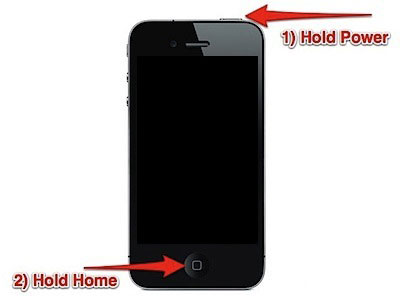 Tip 2- Charge iPhone
If you haven't using your iPhone for a long time, then the power failure might be the cause for your inability to charge iPhone. So if you can't turn on your iPhone, you might as well connect your iPhone via the USB cord and charge your iPhone for a while. After at least 15 minutes, try it again. Maybe you can now turn on your iPhone.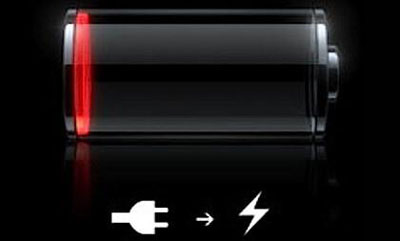 Tip 3 - Enter & Exit DFU Mode
In some cases, the issue might not be so much that your iPhone won't work as that it won't boot up properly. In other words, your iPhone tries to get restarted, only to show the silver Apple logo and then restart itself. This is the common case when you have jailbroken your iPhone or updated to the latest iOS version. Then you need to enter and then exit the DFU mode to restore your iPhone to normal.
Tip 4 - Restore iPhone to Factory Resettings
After trying all the methods mentioned in the above, if it still fails. You may need to put your iPhone in the recovery mode and restore your iPhone to the factory resettings. You can choose to factory reset your iPhone via the device itself or the iTunes.
Till now, if your iPhone still can't turn on, maybe you can consider buying a new iPhone such as the newest iPhone 6S or iPhone 6S Plus. Before that, there are some tips and tricks for iPhone 6S you must know! And you need to get these items to be done so as to perfectly use your new iPhone to make dialing calls to get your new number across your friends and families, or to watch the high-resolution movies or videos to relax yourself!
Words in The End:
Since this unexpected case can possibly lead to the data losses of your iPhone device, you are suggested to form the habit of transferring important files from iPhone to a safer place in case of sudden data losses. You can choose to sync your iPhone with iCloud, so you can download the iCloud backup if all data saved on your iPhone are lost by accident. Also, you can rely on this powerful iOS Assistant to back up files from your iPhone to computer in one click. Unlike iCloud which only allows to store up to 5GB files for free, this software allows you to transfer as many files as you wanted to computer in one click. And, it is fully compatible with all types of files!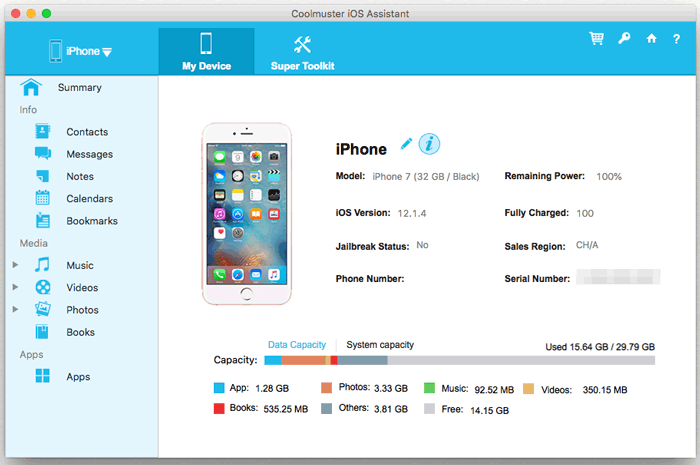 The End
So, when your iPhone suddenly won't turn on, you turn to this article and follow some of the simple tips mentioned above to fix the issues! We kindly suggest you use iOS Assistant to make a backup of your important iPhone data. Below is the free trial versions of this software! You can get the right version and back up your iPhone files immediately!
Related Articles:
How to Transfer Data from iPhone to iPhone after Setup in Four Dependable Ways?
A Complete Guide on How to Back Up Music on iPhone in 2023? (New Change)
Troubleshoot iPad Stuck in Recovery Mode with Five Effective Ways
[Solved] How to Transfer iBooks from iPhone to iPad or Vice Versa?
15 Best Pokemon Go Spoofing Apps for iOS & Android Devices
How to Stop Someone from Spying on My Cell Phone? [With Preventions]