Technology brings convenience to our lives and leaves us with no privacy at all. Are you in panic all day long for being monitored by others when you enter your bank card password, take selfies, or browse private content on your mobile phone? It is very easy for hackers to use surveillance software to monitor your mobile phone in the big data era.
However, you don't have to worry. After reading this article, you will know how to stop someone from spying on a cell phone in a few simple ways.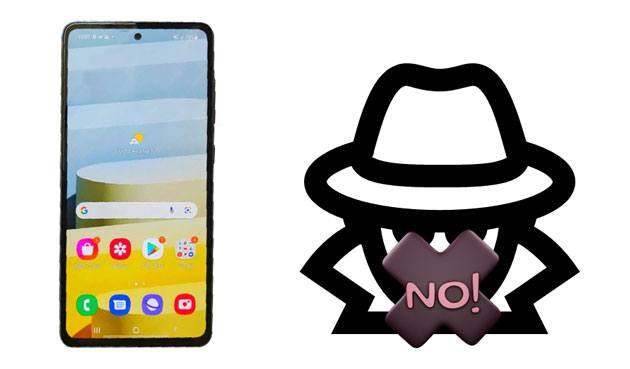 Part 1. How to Tell if Your Cell Phone Is Being Tracked, Tapped, or Monitored by Spy Software?
Part 2. The Risks of Getting Your Cell Phone Spied by Someone
Part 3. How to Stop Someone from Mirroring Your Phone
Part 4. How to Protect My iPhone from Being Spied On Again?
Part 1. How to Tell if Your Cell Phone Is Being Tracked, Tapped, or Monitored by Spy Software?
It isn't easy to detect spyware on your smartphone since it usually operates stealthily. However, there are suspicious signs that could signal when someone is spying on you.
1. High Cellular Data Usage
The cellular data consumption on your device may be an obvious signal for spyware running in the background. Lower-quality spyware will transmit as much data as possible from your device to the home base, exhausting excessive cellular data.
Therefore, you'd better keep an eye on the monthly data usage and the sudden peaks of your device. You can contact your carrier to check the data usage or check it yourself on your device.
To check the cellular data usage on Android devices:
Open the Settings app > find Data usage > tap App Data Usage.
View the cellular data usage by different apps.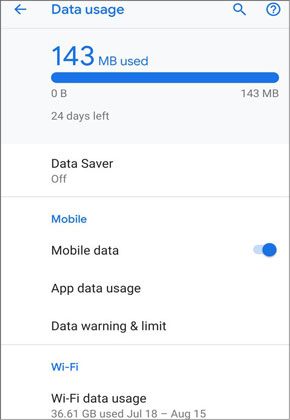 To check cellular data usage on iPhone or iPad:
Launch the Settings app and find the Cellular menu.
Select Usage and view the data usage this month.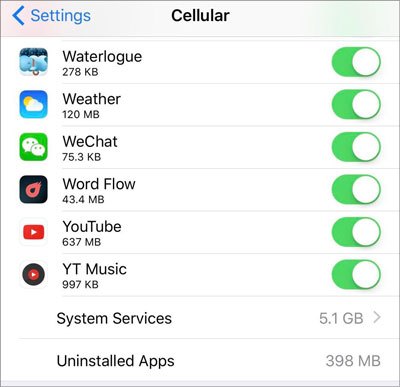 You might need: Looking for the best video recovery application for your Android device? Here it is.
2. Fast Battery Drainage
Although phone battery performance decreases with age or the usage frequency, the instant battery drainage will not be so simple. If the spyware works unceasingly, it will unusually drain the battery rather than gradually degrade.
So, if you notice a sudden change in battery performance, check whether the newly installed or upgraded apps on your device are accountable. Then you may find the truth behind the phenomenon.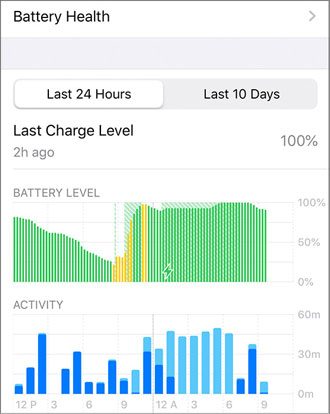 3. Signs of Activity in Standby Mode
Your smartphone will light up when you receive a phone call, message, or notification. However, the device screen should not be lit for no reason when in Standby mode.
Suppose you hear unexpected sounds or noises while your device lights up without new messages or notifications. In that case, your device may get tapped.
May like: How to Find the Fastest Route Home from Any Location? [Updated]
4. Unexpected Reboots of Phone
Does your phone reboot randomly without touching it? If yes, someone may have illegally remote admin access to your device at his will and obtain your data, or there are system bugs or incompatible apps on your device.
You can install and run a reliable antivirus app for Android to scan and protect your device. iOS users can fix the iPhone boot loop in ten methods.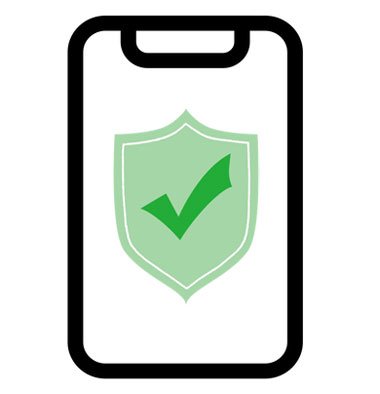 Learn more: Where is your Android recycle bin? And how can you restore files from it? This guide will tell you the answers.
5. High Battery Temperature in Idle Mode
Your smartphone may also get monitored if the battery temperature heats up without running heavy apps or when not in use. Besides, if the phone's processing speed drops suddenly, the spyware may sneakily run in the background.
6. Weird Noises During Calls
Do you hear any odd noise or buzz while making a phone call? If the answer is positive, recall whether it starts from the beginning or just suddenly.
If the spyware eavesdrops on your phone calls, it will create strange sounds during calls, like white noise, crackles, beeps, and echoes. Even if bad reception can give rise to such interference, you'd better check your device for any distrustful apps or activities.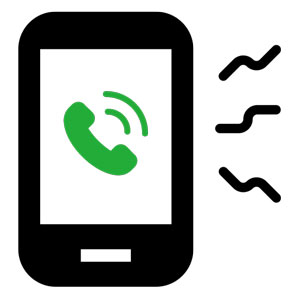 People also read: You can quickly transfer videos from Mac to an iPad via 5 methods.
7. Receive Offensive or Odd Messages
If you have ever received any messages with strange characters or your friends or family members have received offensive or creepy messages from you, the spyware may have existed on your phone. SMS worms will send text messages with malicious links embedded in them. If you tap the link, the virus will quickly infect your phone.
But iPhone will not easily get infected with such links due to the strengthened iOS security system. Thus, you can install the security software on your Android phone to safeguard your device.
8. Increased Device Shutdown Time
Your smartphone will shut down the active processes like a computer before powering itself off or rebooting and occasionally hang up the shutdown process. This issue can happen to any device. But if you notice that it happens more often or takes prolonged than usual, maybe the spyware is working in the background.
9. Hard to Shut Down or Reboot Your Phone
Apart from slowing down the shutdown process, spyware will also prevent your phone from rebooting or shutting down completely. However, a harmless app may misbehave like this. Watch out for your phone if this phenomenon begins abruptly or happens more often than before.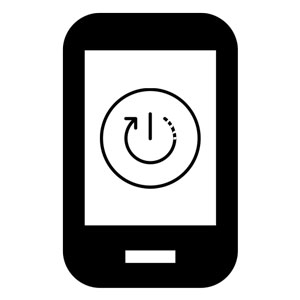 Tips: Want to restore your iTunes backup to an Android phone? You can follow this guide.
10. Increasingly Lagging or Hanging Cell Phone
Usually, high-end smartphones manufactured in the last three years run fast without showing many performance issues in daily use. But if you find your phone becomes lagged, much worse than before, or suddenly runs out of storage space, the spyware may already run on it.
Anyway, it isn't easy to tell with low-end or older handsets. If you are very familiar with your device's performance, maybe you can tell if it goes wrong.
Part 2. The Risks of Getting Your Cell Phone Spied by Someone
Getting your phone monitored by someone will cause a lot of trouble to you, including:
Data loss. As someone may illegally access your sensitive device data, you will need to keep your device blocked from unauthorized people.
Misuse of Data. Those hackers may also misuse your photos or other personal data for criminal purposes, not only data loss.
Check it out: If you want to import your photos from a flash drive to an iPhone, you can click this link to check a useful guide.
Part 3. How to Stop Someone from Mirroring Your Phone
How to block spying on my cell phone? Don't panic if you find someone spying on your phone. The following tips will stop spying on your smartphone easily.
1. Change Your Password
Believe it or not, phone spying is more likely to be conducted by people around us who know your phone passcode rather than anonymous hackers. So, changing the passcode will stop anyone from accessing your phone or installing spyware that quietly steals your pictures, emails, passwords, or chats history.
When changing a passcode, ensure to select a strong code with at least six characters and don't use any easy-to-guess password, like date of birth, 123456, favorite singer's name, etc. If possible, use biometric features like Face ID or Touch ID.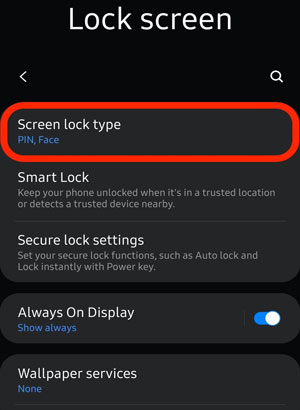 2. Restart Your Phone
You can reboot your smartphone if it is constantly on. In many cases, restarting your phone stops the spyware from monitoring your device.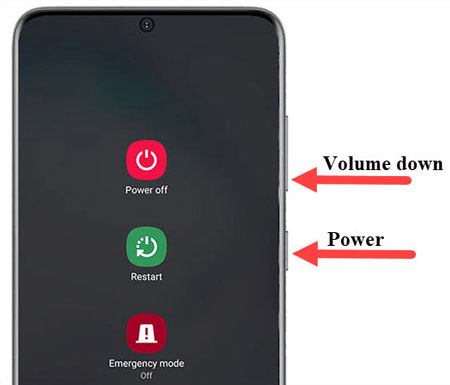 3. Update the Software and App Version
Another simple way to stop the nightmare is by updating the operating system and app version. As some hacking tools can easily intrude the older software version or outdated apps, many Android and iOS manufacturers regularly release the latest updates to protect cell phones from spying.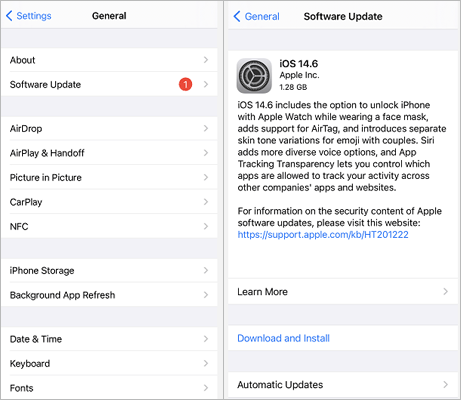 Bonus: This tutorial will teach you to fast connect a Samsung phone to a PC step by step.
4. Check if Google Maps or Apple's Find My Is Sharing Your Location
A hacker does not need to install spyware to monitor your location. Some pre-installed apps can share your location to another device in one click, like Google Maps, Apple's Find My, etc.
Therefore, you can check if you have enabled the Location Share feature in either of these apps.
To stop location share in Google Maps on Android:
Open Google Maps on your Android phone and tap the Account icon at the top-right corner.
Choose Location sharing and remove the accounts you are sharing your location with.
To stop location share in Find My iPhone/iPad/iPod:
On your iDevice, launch the Find My feature.
Click Me and toggle off Share My Location.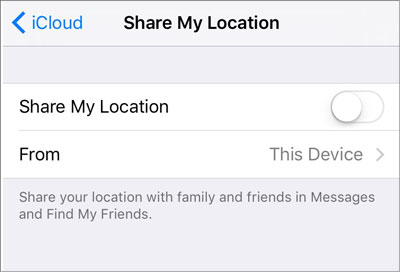 Maybe you need: Here are 5 easy ways to help you transfer files between Android devices via Wi-Fi.
5. Check Your Google Chrome Account
Someone may also track your browsing history and passwords you've saved across the Google Chrome browser app. Consequently, changing the Google Chrome account may solve the problem.
Open the Google Chrome app on your phone and click the three-dot icon in the upper-right corner.
Select Settings > Account and view the account you've signed in.
If it is incorrect, click the email address and choose the Sign Out and Turn Off Sync.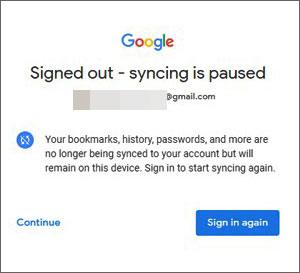 Read more: It is now simple to project your iPhone to a Windows 10 PC. Let's check it out.
6. Check the Apps that Are Using Your Location, Camera, or Microphone
Some spyware will connect your device data, access your GPS location, use your microphone, and even cameras when they don't need to. At this moment, you can manually check this by reviewing permissions in Settings on your Android or iOS devices.
7. Use a Reliable VPN
If you have used VPN before, you will know that it encrypts the online resources on your phone by changing to different location spots, including social media, website, or email accounts. Hence, using a reputable VPN will stop someone from eavesdropping on your online activity. However, you should also know that a VPN cannot give you complete protection.
8. Boot Your Android in Safe Mode
Only the system core applications will load in Safe mode. As a result, you can boot your Android device into Safe mode to stop spyware on your device.
Press the Power button until you see the Power-off menu.
Click the Power key in the menu.
Press and hold the Power off button until the Reboot to Safe Mode message pops up.
Choose OK to restart it in Safe mode.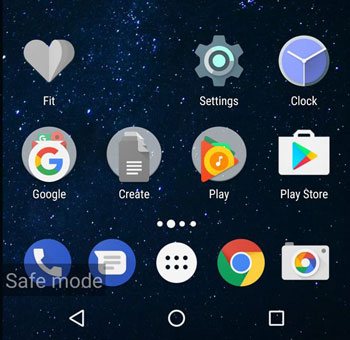 9. Enable Two-factor Authentication
You can also enable two-factor authentication to protect your accounts from being targeted. In doing so, anyone who logs in to your account will need a special code sent to you by messages, even if they know your username and password.
Click here to know how to enable two-factor authentication for Apple ID on iPhone and Google account on Android.
10. Factory Reset Your Phone
Resetting your device to factory settings deletes all the third-party software, including spyware. Before starting with the following steps, back up your iPhone or Android first to avoid data loss.
To factory reset Android devices:
Navigate to Settings > System > Reset options.
Choose Erase all data (factory reset) and hit Reset Phone.
To factory reset iPhone:
Open Settings > General > Reset.
Click Reset All Settings and enter your iPhone passcode.
Select Reset All Settings after reading the warnings.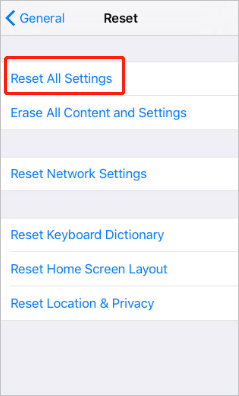 Or,
Connect your iPhone to the computer and launch iTunes.
Once detected, tap Restore iPhone under Summary to reset it to factory settings.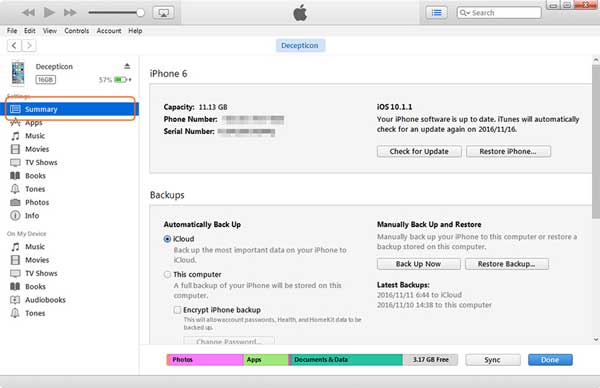 Check if you need: Wonder where are your text messages stored on your Android device? If so, please take a look at this post.
11. Use Anti-spyware Apps for iPhone & Android
Additionally, you can remove the spyware from your iPhone or Android devices by using an anti-spyware app. There are various such apps in the market, and below are some of them that earn a good reputation.
Avast: A free antivirus and anti-spyware provides online protection to personal, business, and global customers.
Spyware Detector: a comprehensive app that automatically detects and uninstalls spyware. It's free, easy, and secure.
Anti Spy: You can scan any potential spyware and virus on your Android device and remove it with one click.

12. Fake GPS Location on Your Phone
Location Changer is the best mock location app on iOS and Android devices. With this app, you can easily change the location to anywhere globally and use the joystick to fake GPS movement. And it works with many location-based apps, platforms, and AR games.
The key features of Location Changer:
* Fake GPS location on your Android/iOS devices freely.
* Plan a route to move around with customized speed.
* Use the joystick to mock GPS movement.
* Support different location-based apps, AR games, and social platforms, such as WhatsApp, Snapchat, Facebook, Tinder, etc.
Note: The Mac version of the app does not support Android devices.
You may like:
6 Feasible Ways to Spoof GPS Location on iPhone
How to Fake GPS on Android without Mock Location? (Full Guide)
Part 4. How to Protect My iPhone from Being Spied On Again?
How to prevent spyware on your cell phone? Or, how can I protect my phone from spyware in the future? Just refer to the following methods.
1. Set a Password, Fingerprints, or Face ID for Your Device
Lock your phone with a strong password, fingerprint, PIN, or set a biometric feature on your device like Face ID or Touch ID. Also, it would be helpful if you turned on the app authentication before installation.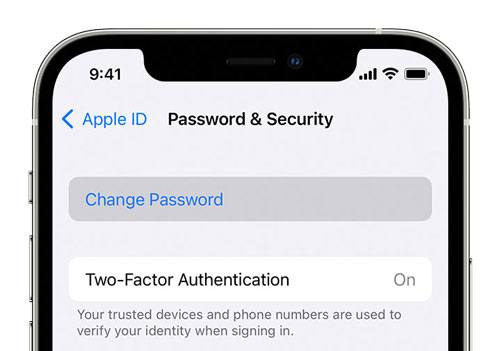 2. Install Apps from Reliable Sources
On iPhone, you can install apps with a good user foundation from App Store. On Android, you can disable the install apps from the unknown sources option. Also, be careful with calculators, free VPN apps, and other simple apps which may quickly combine as a trojan horse.
3. Take Care of Incoming Links
As mentioned above, odd messages with links will get your device infected with viruses or spyware. So, check twice before clicking any links and avoid providing your bank account password unhesitatingly.
4. Secure Your Online Accounts with Strong Passwords
Do not set too simple passwords, like your date of birth, pet's name, phone number, favorite singer's name, etc. Try to set a complex one that includes uppercases, lowercases, numbers, and special characters and is easy to remember for you.
5. Avoid Jailbreaking or Rooting Your Device
A jailbroken or rooted device is vulnerable to malware or spyware. Consequently, you'd better never jailbreak or root your smartphone.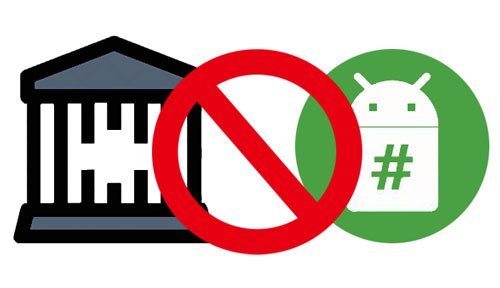 Read more: It is a viable option to back up your iPhone data to a flash drive.
6. Keep Your Phone OS Up-to-date
Why do almost all phone manufacturers update the operating system periodically? In fact, OS updates fix bugs and improve security performances. And an iOS update will bring your phone under Apple's protection even if it has been jailbroken previously.
7. Avoid Granting Unnecessary Permissions to Apps
Some apps may require extra permissions to your position, camera, microphone, or contacts that you even think it's unnecessary, especially on Android devices. For example, some third-party Radio apps ask contacts permission groundlessly. In this case, you should refuse.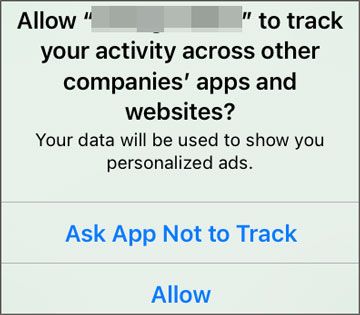 8. Don't Let Others Use Your Phone
Try to reduce people who can access your phone and only allow the trusted ones to use your phone. It will be much tougher to install spyware without physical access to your device.
9. Avoid Connect to Public Wi-Fi without VPN
Don't connect to any public Wi-Fi network when you are out since a hacker may easily control your phone over a faked public Wi-Fi network. Once you connect your phone to it, it will spy on your device without difficulties. You can use a trustworthy VPN to connect to public Wi-Fi to reduce risks.
10. Turn Off Wi-Fi and Bluetooth When Not in Use
Switching off Wi-Fi and Bluetooth on your device when not in use protects your device from connecting to a non-secure Wi-Fi or Bluetooth nearby. As a consequence, it will greatly decrease the rate of being hacked.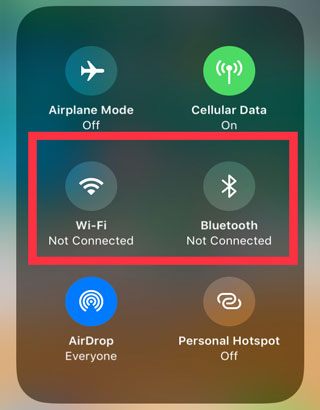 11. Limit Ad Tracking
App companies may track your phone data to target ads to you. To avoid monitoring your information, you can limit or opt-out of the ad tracking.
Additional Security Tips for Android:
Enable Google Play Protect. This feature checks for potentially harmful apps outside Google Play Store before downloads.
Use Antivirus Software to protect your device from spyware or malware.
Disable Install Apps from Unknown Sources. Go to Settings > Apps > Menu > Special Access > Install Unknown Apps.
Install AppNotifier to notice you whenever you install or update new apps.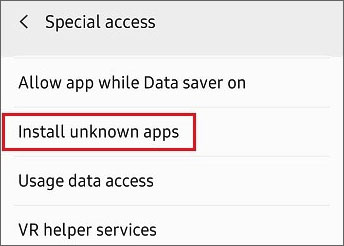 Conclusion
No one wants to expose their privacy and activities to anyone else. This post teaches you how to stop someone from spying on the cell phone and figure out if someone is spying on your phone and step by step. Moreover, it also tells you effective ways to avoid spyware on your device. You can follow our guide to secure your device accordingly.
If you want to know more data/device security techniques, let us know in the comments.
Related Articles:
How to Track/Change/Share Location on WeChat from iPhone 13 Pro/13/12/11
How to Change iPhone/iPad Location without Jailbreak in 4 Cost-effective Ways?
iTunes Backup Location: Where Do iTunes Store Backups and How to Change iTunes Backup Location? (Updated)
How to Change Location on Facebook Marketplace? 4 Simple Ways You Never Know
How to Change Your Location on Snapchat Map on iPhone and Android? (Complete Guide)