For iPhone users, Safari has always been one of the most frequently used among all apps. You can use Safari to search information you need, locate a position and login to your social software like Facebook. But in some cases, Safari is often used more and more slowly, even sometimes Safari breaks down or just jump out of the page. Under this circumstance, it is necessary to check what's the problem with Safari and how to fix Safari running slow issue on iPhone or iPad.
Part 1. Multiple Performance That Safari Runs Slowly on iPhone/iPad
Part 2. Why Does Safari Run So Slow on Your iPhone/iPad
Part 3. 7 Tips to Solve Safari Running Slow on iPhone/iPad
Part 1. Multiple Performance That Safari Runs Slowly on iPhone/iPad
Normally, Safari will run and work smoothly and quickly on iOS device. When Safari runs slowly and needs to speed up, Safari will have one of the following performance, for example:
1. Safari keeps to load web page on iPhone/iPad and never stop.
2. Safari lags when you try to scroll on a page.
3. Safari search/URL bar is slow to react when you try to type something.
4. Safari keeps reloading pages even you don't reflesh the page.
Part 2. Why Does Safari Run So Slow on Your iPhone/iPad?
There are different reasons that could slow down Safari on your iPhone or iPad, for example:
1. iPhone/iPad is running too many apps in the background.
2. You are connecting to a poor Wi-Fi or cellular data network on iPhone/iPad.
3. Your iPhone/iPad is running out of memory.
4. There are corrupted Internet caches on Safari.
5. You are trying to visit and load a content-heavy site on Safari, such as Amazon, Facebook and etc. which contains countless images.
6. Safari app is outdated on your iOS device and needs to update.
7. If Safari becomes slow after iOS 11/10 update, the iOS update could be the reason to make Safari perform slowly.
Part 3. 7 Tips to Solve Safari Running Slow on iPhone/iPad
1. Clear Safari Cache on iPhone/iPad
Safari will produce a large amount of cache files when you use Safari to browse web page for some time, and you need to regularly clear Safari caches to keep Safari run smoothly. To do so, please go to "Settings" > "Safari" > "Clear History and Website Data" > "Clear History and Data" on iPhone or iPad.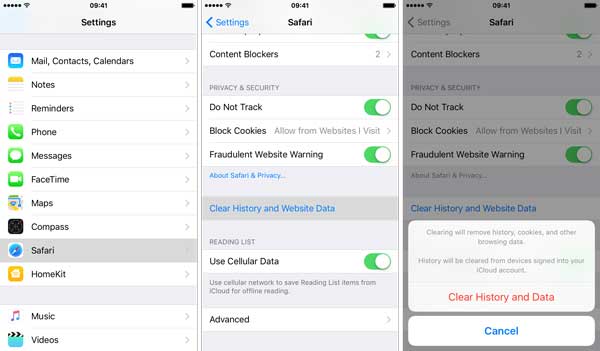 2. Disable Automatic Downloads for iTunes Store & App Store
If iPhone becomes stuck on a certain page when using Safari, it is likely because that it is trying to upgrade in the background and this can be absolutely done manually by yourself. To change the automatic downloads settings, please go to "Settings" > "iTunes & App Store" and turn off all options under AUTOMATIC DOWNLOADS section, including Music, Apps, Books & Audiobooks, Updates and etc.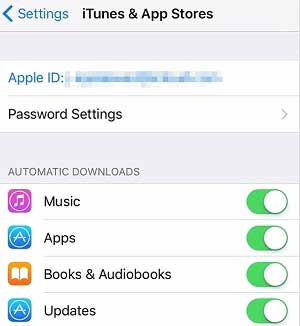 See Also: How to Transfer iPad Safari Bookmarks to PC/Mac
3. Close or Delete Unneeded Apps/Tabs Running on iPhone/iPad
Please avoid opening too many tabs on Safari simultaneously and also don't launch too many applications in the background on iPhone/iPad, which will make Safari really run slowly when browsing. If there are applications that you don't use at all, just delete them to free up storage space on iOS device and speed up Safari.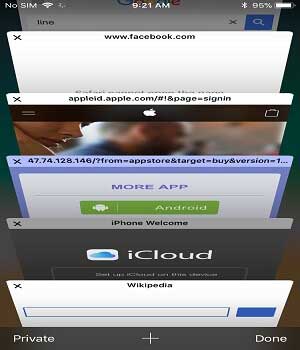 4. Delete Unwanted Photos and Videos from iPhone/iPad
To free up space on iPhone/iPad and make Safari run faster, you can remove the useless pictures and videos from iPhone/iPad. It can effectively make Safari run much faster.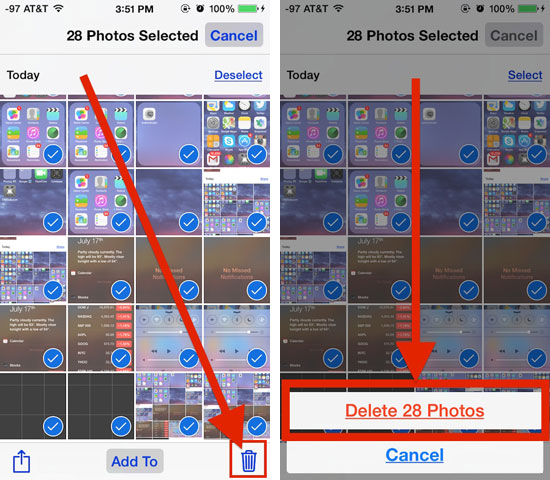 5. Restart Your Phone Regularly
When using iPhone or iPad, most of people will keep the phone on, but actually regularly restarting the iPhone/iPad is very necessary, it can help the phone get rid of things that have been occupying the system's resources and make Safari run quickly.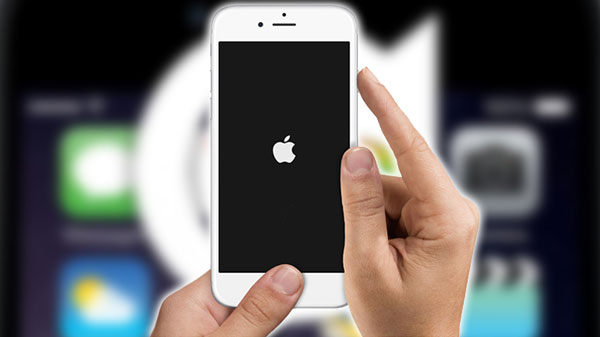 6. Restore iPhone/iPad to Factory Settings
You can reset your iPhone/iPad to factory settings, which will completely delete all data and settings from your device and make your phone system restore to default factory settings as a new one. To do so, please go to "Settings" > "General" > "Reset" > "Erase All Content and Settings" > "Erase iPhone".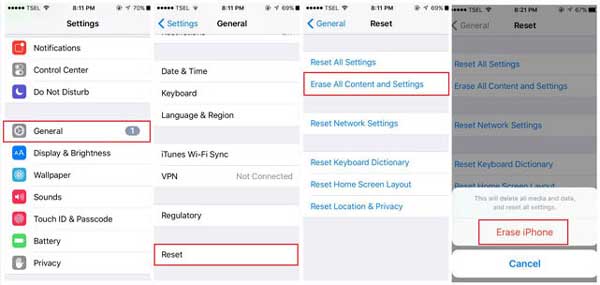 (Note: After factory reset, all files will be deleted from your device, please make sure to backup your iOS data in case of unexpected data lost.)
7. Completely Clear Safari Caches on iPhone/iPad
If you don't want to lose your iPhone data to make Safari run faster by factory reset, you can totally rely on the professional Safari Cache Cleaner - Coolmuster iOS Cleaner to completely delete Safari cache files on iPhone 14 Pro Max/14 Pro/14/13 Pro/13/12 Pro/12/11/X/8/7, iPad touch, iPad mini, iPad Pro and etc. And you will not lose your files from your iPhone/iPad but all the junk files from iOS device will be removed within 3 simple steps.
To do so, you can:
- Download and launch the Coolmuster iOS Cleaner on your computer and connect your device to PC with USB cable;
- Choose the first cleaning mode and check all junk file types from the interface by click "Select All" option, and click "Start Scan" button;
- Then check "Select All" and "Clean" options to remove all the junk files, including Safari caches on iPhone/iPad.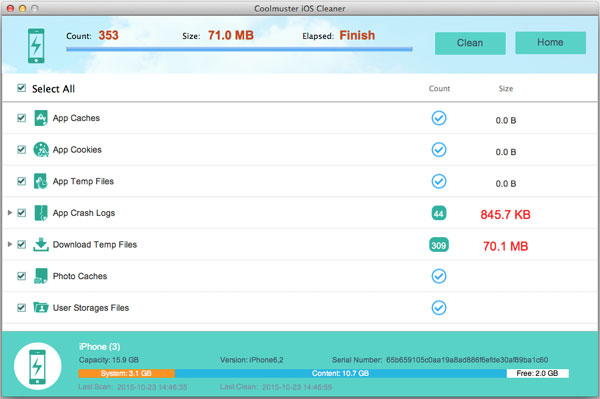 Conclusion
When Safari starts running slow on your iPhone or iPad, it can be frustrating. However, you can now fix the problem with the easy tricks mentioned above. To clear all Safari caches, you can use Coolmuster iOS Cleaner. It will remove all junk files from your device, and make your device faster than before.
Related Articles:
How to Restore Safari History on iPhone with/without Backup
Easy Way to Recover Safari Bookmarks from iPhone, iPad
7 Useful iCloud Alternatives for Backing Up iOS Data
Is Your iPhone Storage Full? Free It Up without Delay [Solved]