People who need to answer several calls everyday especially during their working hours can make great use of a feature known as call forwarding. If you've an iPhone, you can download one of these call forwarding apps, so that if someone important calls you, their call can be forwarded to someone who can receive it in your absence.
If you are on a vacation, attending an important meeting, in a bad-network zone or plain busy, you can make use of the call forwarding app which allows every phone call on your iPhone to be re-directed to another number of your choice. This number can be of anyone who can take calls for you.
Part 1. Top 5 Call Forwarding Apps for iPhone
Part 2. Manage Downloaded Apps on Computer
Part 3. Share Downloaded Apps with Another Device
Part 1. Top 5 Call Forwarding Apps for Your iPhone
Try one of these top 5 apps to make your life easier!
1. Line 2
Being priced a little under $10, it is compatible with all models of iPhone that have iOS 5.1 or later. This app helps to add another number to your Apple device which you can use for a specific number of people, allowing you to restrict a certain number of contacts to a chosen line only. You can also block unwanted contacts and make conference calls with it.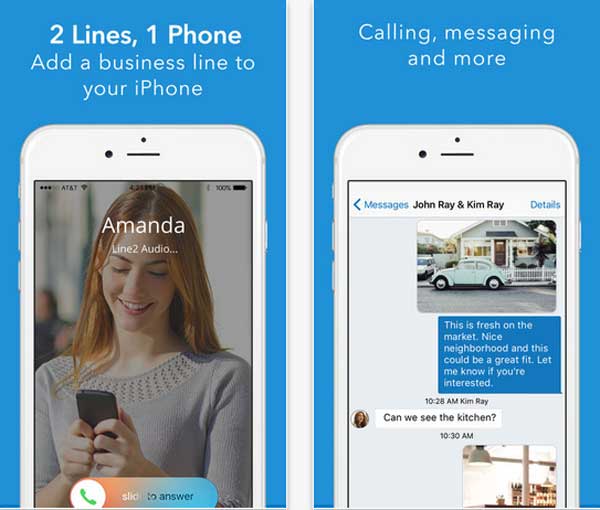 2. Divert Calls
Being available for free, Divert Calls is compatible with all apple phones which have iOS 5 or later. It allows the user to choose certain numbers in his contact list to be re-directed to a new number. The user can also forward the call if he is unreachable, couldn't answer the phone or is busy.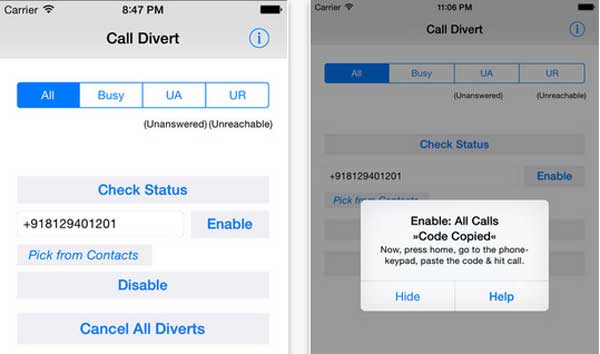 This app can be downloaded with any charges and is great for people who need to travel quite a bit. Calls can be redirected to the iPhone when you are not at the office and to the office phone when at work. Settings can be saved and are automatically remembered by the app.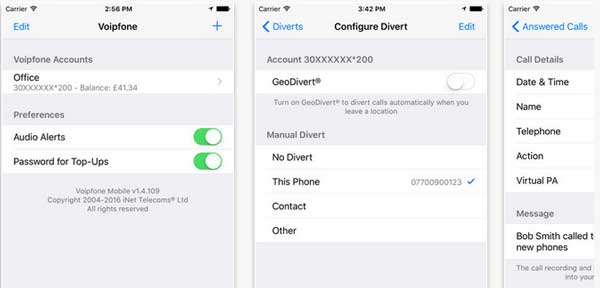 You Might Also Want to Know:
Contacts Apps to Better Manage iPhone Contacts
Message Apps Help Have Nicer Chatting Experience
Another great call forwarding app for free, it is quite easy to use and allows the user to choose specific cases such as no signal, no answer or busy when he redirects calls to another number. Features can be turned on or off as needed.
5. Call Forward
Being reasonably priced at just under a dollar, this app redirects calls to a specific number after considering the users status which might be no answer, no reply or busy. Unique forward codes are generated for specific contacts which the user needs to dial when choosing a specific contact's caller to be redirected.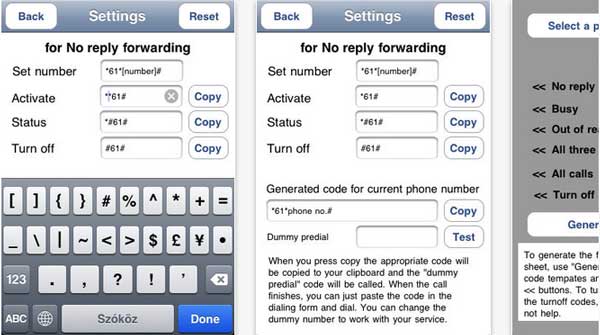 Part 2. How to Manage Downloaded Apps on Computer
After downloading batches of apps to your device, you probably need to back up them on the computer in case of sudden data losses, you probably need to classify them into appropriate order, you probably need to import some other files from computer to your iPhone/iPad. In this case, this all-in-one Coolmuster iOS Assistant is the exact software you should rely on. With it, you can transfer anything from your device to the computer without any restrictions as a backup, including contacts, messages, photos, videos, safari bookmarks, apps and many more.
And to use this software, simply follow the steps as prompted. Link your phone to the computer, open the installed software, and manage files as wanted.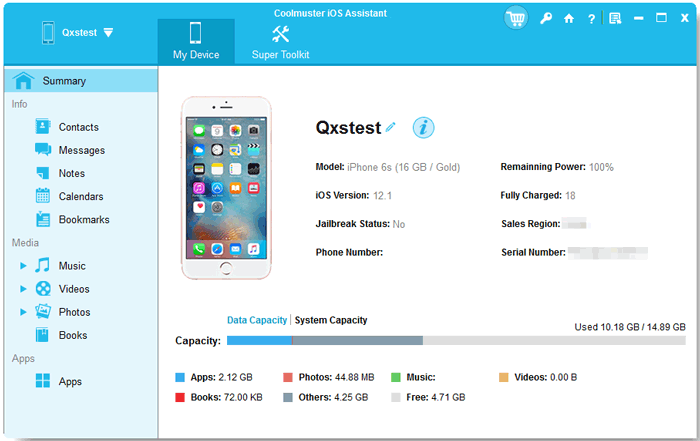 Note: If the above software cannot satisfy all you needs, go to here to get another Windows version and Mac version of iOS assistant.
Part 3. How to Sync Apps to Another Device
Along with making life less complicated by using call forwarding apps, one must also know how to share such apps from one mobile to another if need be. This is where the Coolmuster Mobile Transfer proves to be of great use which is a superb tool aimed to help a user move data from one device to another (even from different manufacturers) without causing any damage.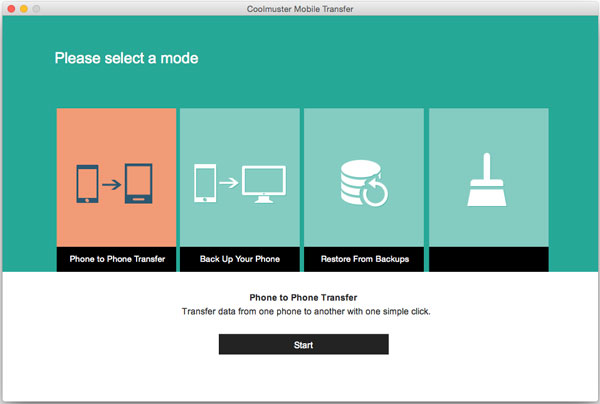 How to Use It:
Step 1 – Open the installed software and connect the old and new phone to the computer.
Step 2 – Click on "Phone to Phone Transfer" mode.
Step 3 – Start the transfer of phone to phone after selecting all the data that you wish to transfer by clicking on the right or left arrow direction. After a little while, the file transfer will be finished.
Related Articles:
How to Sell Old iPhone at Higher Price