How to Transfer Photos from Android to iPad Air/mini/4/3?
I have an HTC Desire HD phone and can not figure out how to get all my valuable photos transferred from the HTC phone to my new iPad Air. I have already tried to email them and sending them via WiFi connection but they don't seem to help. If anyone has good idea to transfer photos from an Android HTC phone to iPad?
I believe that there is a certain type of person who is an Android phone user but also has an iPad at hand. That's a good way to enjoy the different experiences brought by Android and iOS operating systems and it is no doubt that viewing photos on iPad is much comfortable than on an Android mobile phone. What's more, the memory space of an Android phone is limited, the running speed of the phone would become slowly if we saved an excess of data on it. In that case, many people would like to transfer all photos from Android phone to iPad for viewing and saving.
More Similar Articles:
* Transfer Messages between Samsung and iPhone
* Easily Move Music from iPhone to Android Phone

When speaking to iPad data transfer, many people would choose to use iTunes for the first thought. iTunes is able to sync photos from the computer to the Photo Library, and then copy them to the iPad. That sounds easy but you need to realize that after the transfer, all the photos on your Photo Library will be removed at the same time. Actually, there is a third-party tool that can help you transfer photos and other files from Android device to iPad in a better and easier way. The tool we would like to recommend is the Apple's new Move to iOS app.
As a professional Android to iOS files transfer application, Move to iOS app makes it convenient and safe to transfer all photos and pictures from Android phone/tablet to iPad in one click. This software won't damage or delete any data on your Android device or iPad during the transferring process. Apart from photos, it can also switch videos, music, contacts, text messages, call history and more from any Android device to iPad or iPhone. It really makes the photos transfer from Android to iPad within 1 click.
Now, download the the Move to iOS app on your Android device via the following button. In the following paragraph, we will show you the simple steps about the photos transfer.

3 Steps to Transfer Photos from Android Device to iPad Pro/Air/mini/4/3/2
Step 1. Download the Move to iOS app on your Android device
Step Two: Choose your Android photos and transfer them over Wi-Fi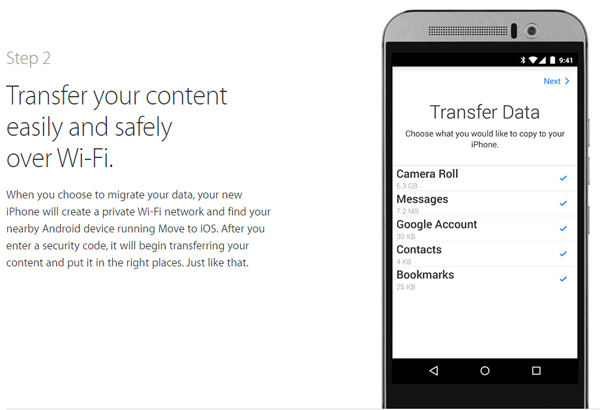 Step Three: Get started with your new iPad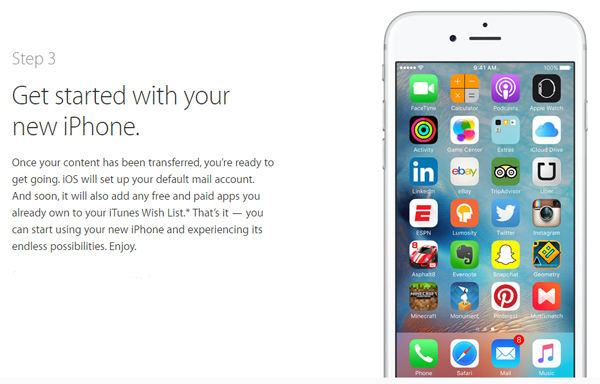 Then, you can find the new pictures on your iPad photo library now.

Related Articles:
Copy Contacts between Samsung and iPhone