iPhone has becoming one of the most popular smartphones in the world for its high performance and excellent service provided by Apple. Almost everyone wants a new iPhone 14/13 or other versions, but it is usually more expensive than the other smartphones on the market. If you are considering to buy a used or refurbished iPhone instead of a brand new one, here are some suggestions for you.
Part 1. Things to Consider for Buying A Used iPhone
Part 2. How to Transfer Data from Old iPhone to A New One
Part 3. Top 10 Places/Stores Online to Buy A Used iPhone Safely
Part 1. Things to Consider for Buying A Used iPhone
Besides the models and colors of iPhone, you need to consider more things when you are going to buy a used iPhone.
1. Make sure the iPhone isn't stolen.
It is the first thing you need to consider and you can use Apple's Activation Lock tool to confirm, which is a way designed by Apple to protect iPhone from being stolen. If it is a stolen iPhone, new users cannot activate the iPhone if the previous owner lock the phone. And Apple offers a website to check Activation Lock status and you might check to confirm it is stolen.
1st - Visit the website: https://getsupport.apple.com/ and select "iPhone".
2nd - Select "Battery, Power & Charging" > "Unable to Power On" > "Send it for Repair" and sign in your Apple ID.
3rd - Enter the phone's IMEI/MEID number in the third box. You can ask the seller for the IMEI/MEID number or find it by yourself on the iPhone in "Settings" > "General" > "About".
2. Ensure the iPhone is not locked by carrier.
You could call the phone company to confirm if it can be activated. First, you should know the iPhone's IMEI/MEID number by asking the seller or check the phone. Then call the phone's carrier to explain the situation and offer them the IMEI or MEID number. They would tell you if there is a carrier locked problem on the phone.
3. Check for iPhone battery life.
Generally, iPhone is known for having short battery life, and for a used iPhone, there should be a much shorter life on iPhone battery. Since battery cannot be replaced on iPhone, it's better to ask more information about iPhone's battery life before buying a second-hand iPhone. Or please ensure to check return policy in case the battery goes wrong quickly.
4. Check for iPhone hardware and software.
Please be patient to check every hardware of the used iPhone, for example, scratches on iPhone screen/iPhone camera lens, insensitivity of Touch ID or 3D Touch sensor and so on. And you can turn on the used iPhone to check if the apps and functions are available and perform normally, including Wi-Fi network connection, iCloud service, camera, music player and etc.
Part 2. How to Transfer Data from Old iPhone to A New One?
After buying an old iPhone, you might need to transfer your personal files from old iPhone to the new iPhone. In this way, you could rely on the professionally iPhone Data Transfer - Coolmuster iOS Assistant. With the program, you are free to transfer files from iPhone/iPad/iPod to computer as a backup, and also import files from computer to the iOS device with a few simple steps.
You might follow the steps as below to sync data from old iPhone to the new one.
1st - Run the program after downloading on your computer. And connect the two iPhone devices to the computer with a USB cables. Then the two devices will be detected automatically by the program to scan the files.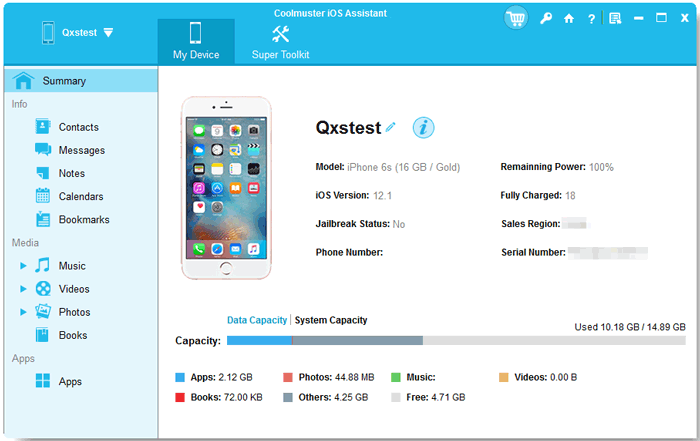 2nd - Then you are able to preview the files on old iPhone's file folders, and select the files you want and click "Export" button to transfer the selected files from old iPhone to computer.
3rd - After that, please visit the interface where there are all file folders of your new iPhone. Tap file folder and click "Import" to select the files to transfer the selected files from old iPhone to the new one.
For example, click "Contacts" folder on the left panel, and click "Import" to select files to transfer.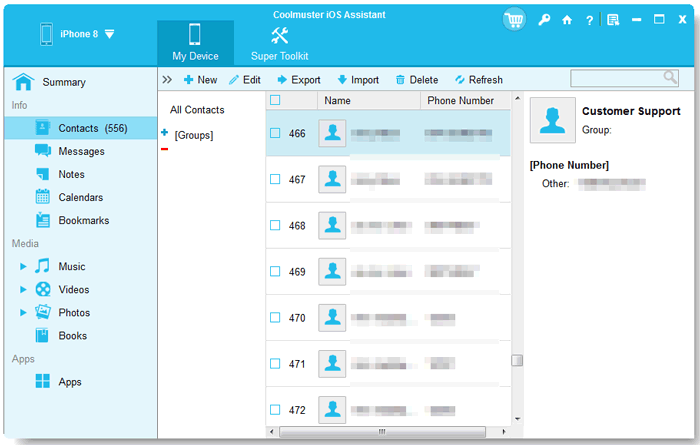 See Also:
How to Erase iPhone Data before You Sell It?
Useful Tips to Sell Your Old iPhone at Higher Price
Part 3. Top 10 Places/Stores Online to Buy A Used iPhone Safely
Planning to buy a used iPhone X/8 Plus/8/7 Plus/7/6s Plus/6s/6 Plus/6 or other iOS devices? Then you might consider to have one on the following places/stores online for the best price through secure channels.
1. eBay
eBay is an integrated platform to sell and buy products and you can find all kinds of iPhone device online. And the sellers will upload photos and offer descriptions of the phone's condition, feedback from the previous customers. And you can read them to verify the seller's reputation and the quality of a second-hand or brand-new iPhone. Importantly, with the money back guarantee, you can return the iPhone for a full refund if it isn't exactly like the seller described.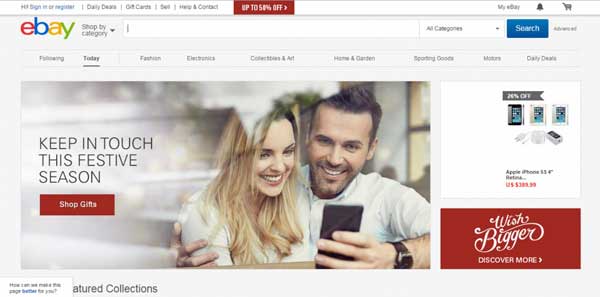 2. Amazon
It is one of the most famous online comprehensive shopping platform, where you can buy either a new or used/refurbished phones directly from manufacturers such as Apple, Samsung, Motorola and LG, or from a third-party reseller. Sellers on Amazon are rated and reviewed by previous buyers, so please make sure to read the reviews before buying. Certified refurbished phones sold by Amazon come with a 90-day warranty, and warranties on other phones vary by different sellers.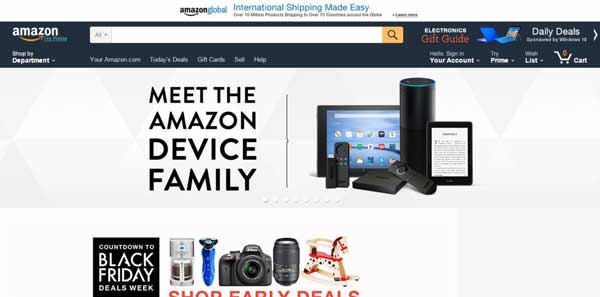 3. Gazelle
Gazelle has a certified specialized store to sells used iPhones and iPads. On Gazelle, you will buy the phone directly from Gazelle instead of an individual seller. And you will be offered a reasonable prices, good shipping and a 30-day risk free return policy without a contract. However, if you are looking for an unlocked phone, their offers are quite expensive.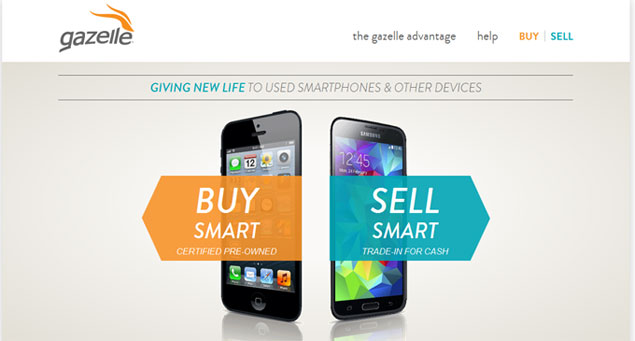 4. Swappa
Swappa is another online store to purchase a used iPhone. This site guarantees that every seller is verified individually before approving his posts to sell the items, and make sure the device is not the stolen products. If the product is stolen, you can report it.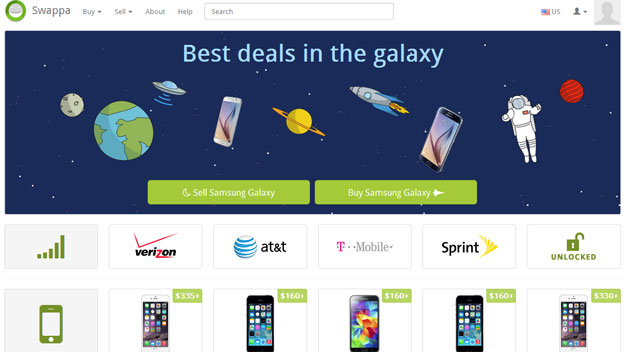 5. Sprint
This site offers incredibly low prices, but only if you sign a two-year service agreement. And Sprint doesn't provide the option for you to buy a used iPhone without a contact, so you need to accept the contact before purchasing a used iPhone on Sprint.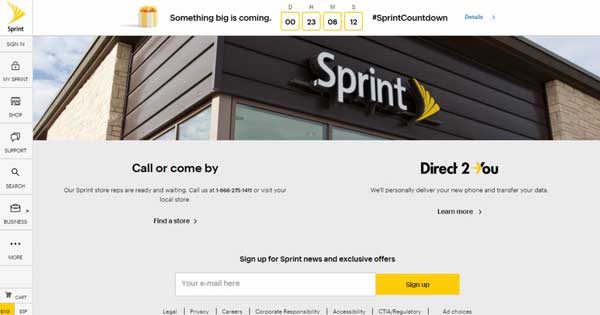 6. Glyde
Glyde is actually a platform where you can buy or sell stuff person to person, including the used iPhones. Luckily, this online store offers payment protection, insured shipment and a return policy with user-friendly interface.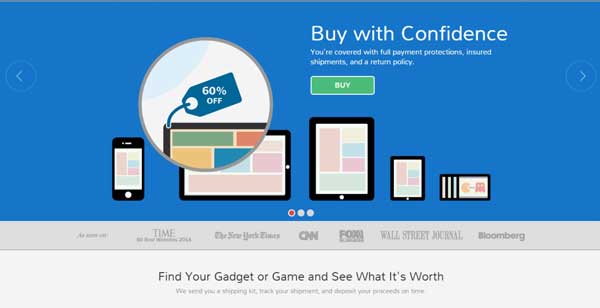 7. Tech Nak
Tech Nak is a good choice to buy used and unlocked iPhones with good prices. It is originated on eBay and has over 14 years of experience. Importantly, it offers payment protection and No Questions Asked return policy.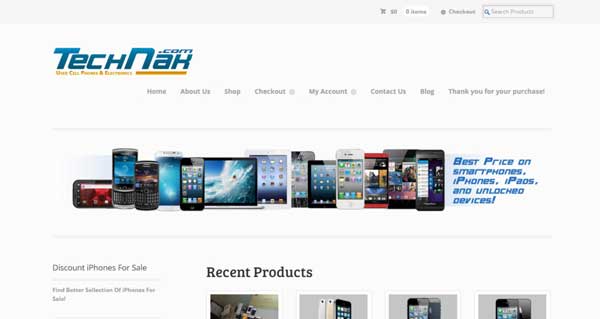 8. BestBuy
BestBuy offers very cheap iPhones for customers and some of them are even given for free, but you need to sign a two years contract with the carrier. You can still buy products without a contract, but it will offer much expensive prices, which is not worth it.
9. SmartfoneStore
It is a UK based online store to sell used smart phones and tablets. You can buy unlocked iPhones here without any contract. To assure you of the quality of their products, they offers a 60 days free warranty and a 10 day No Questions Asked return policy. But please be noted that they only deliver in UK.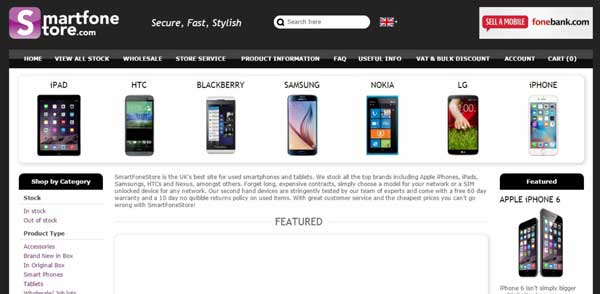 10. Alibaba
Alibaba is a famous global online sales platform and sells everything, including new and used iPhones. You can buy one at a good price here. Of course it offers payment protection and warranty to protect customer's benefit.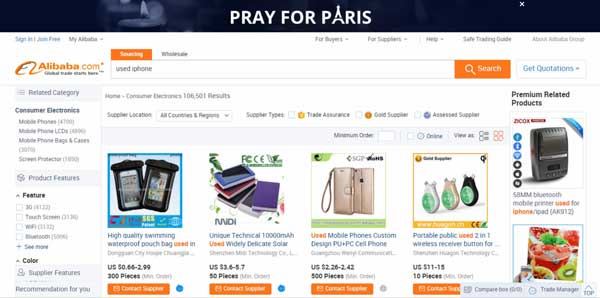 Related Articles:
How to Transfer Files from Old iPhone to New iPhone?
How to Easily Restore New iPhone from iTunes Backup?