How to Transfer Data from LG to HTC M8/M9?
You have used your old LG G2 for more than 2 years and the gadget gets very slow so you finally upgrade to a new HTC One M9. Both these mobile phones giants are immensely popular among Android users. However, all your important and private data, like contacts, messages, apps, music, etc. are left behind on your old LG phone and you need to transfer them to your new HTC M9 for continued using. After all, you don't want to lose them or re-download them again. Well, transferring data from LG to HTC has many approaches. A popular method of doing so is by first transferring data onto a laptop or computer, from the old phone and then transferring it on to the new one. However, that requires a lot of manual labour and time that not many are willing to invest. So, is there a faster and simpler solution? The answer is yes.
In this article, we'd like to introduce you a useful phone to phone data transfer tool to help you transfer data from your old LG phone to the new HTC phone. It is Coolmuster Mobile Transfer (Windows) or Coolmuster Mobile Transfer for Mac, which must be a nice tool for you to get the data transfer from LG to HTC done easily. It helps you transfer data between phones that cannot do so organically, like an HTC One M8/M9, Desire HD, Wildfire, and LG G2/G3/G4. It saves time as the process literally takes just one click and gives you the freedom to transfer any type and any number of files across phones, such as contacts, text messages, photos, videos, music, call logs, calendar and many more.
A big advantage with Coolmuster Mobile Transfer is that it allows selective transfer. This means that you can manually pick contacts and media that you want to transfer, so that nothing important is left behind. Mobile Transfer is compatible with both Windows and Mac systems, so you need to pick up the right version to download according to your computer system.
Easy Way to Transfer Files to HTC Phone from LG G3/G4
Step 1. Download and launch Mobile Transfer
To begin with, download and install the recommended Coolmuster Mobile Transfer on your computer. Use two USB cables to connect your old LG phone and new HTC phone to the computer where you have the Mobile Transfer installed.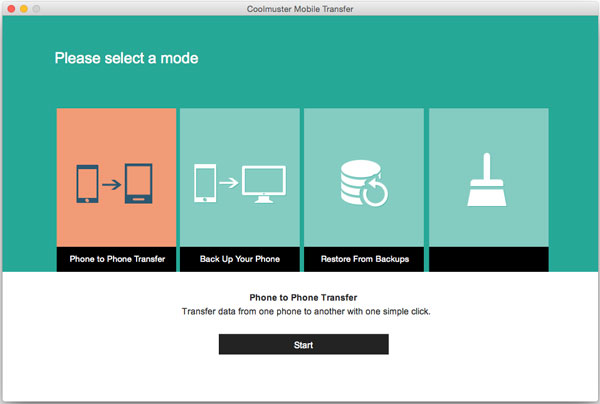 Step 2: Enter Phone to Phone Transfer
Launch the installed Mobile Transfer and you shall be greeted by a screen with three different options. Select the 'phone to phone transfer' option and the program will detect and show the two connected phones in the window.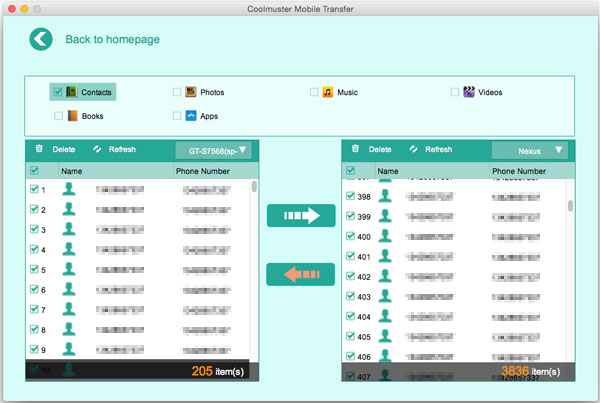 Step 3. Transfer data from LG to HTC phone
All transferable data types are listed here, such as Contacts, SMS, Photos, Videos, Apps, etc.. Ensure the content you want to transfer are checked and then, you can click the left or right direction key to transfer all the selected content from LG to HTC.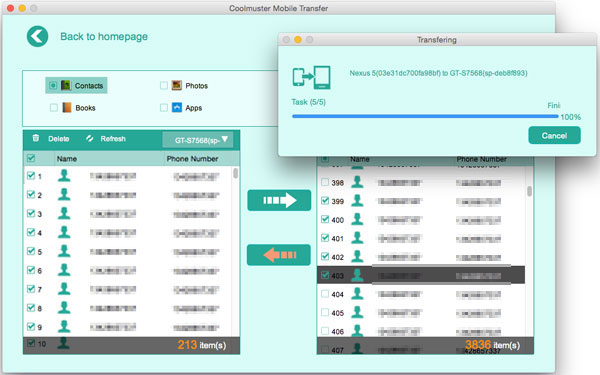 Note: In the whole transfer process, do not disconnect any phone from the computer.
Related Articles: