What is HEIF (.heic)?
HEIF is a format of images that is introduced with iOS 11. That's to say, iPhone will save photos in HEIF (.heic) format which can save space greatly and provides users a better way to distribute & store. The HEIF format is compatible with all iOS 11 devices, however, it hasn't spread to other applications, for example, Android. Then, here comes a problem: how to transfer HEIF/FEIC images from iPhone to Android so that Android users can also enjoy the wonderful images you took with iPhone?
You May Like: How to Backup iPhone to iPad?
In this article, we share you with 3 simple and different ways to transfer and view HEIF images on Android devices. Keep on reading if you are interested in.
Solution 1: Transfer HEIF Images from iPhone to Android with Phone Transfer
Solution 2: Open and View HEIC Images on Android with Dropbox
Solution 3: View HEIF/FEIC Format Pictures on Android Using Email
Solution 1: Transfer HEIF Images from iPhone to Android with Phone Transfer
The first way, also is the easiest and most direct way is using a professional data transferring program - iPhone to Android Transfer. By using this program, you can realize the HEIF transfer from iPhone to Android by simply connecting your iPhone and Android devices to a computer and copying the photos across. Please note this transferring program only allows you to copy HEIF/HEIC images to Android, but cannot convert the images to compatible format of Android.
Read More: How to Port Android Apps to iPhone
By following the detailed steps in the below, you can transfer HEIF images to Android from iPhone directly with iPhone to Android Transfer. The program supports to transfer data, not only images, but also contacts, text messages, photos, videos, music and more. And it can backup and restore phone data, as well as restore data from iCloud, iTunes, OneDrive, etc.
Step 1. Run iPhone to Android transfer tool
First of all, you have to download and install the iPhone to Android Transfer program on your computer, launch it by double clicking on it. Then, its primary window appears and you can see there are 4 different options are displayed.
Step 2. Connect iPhone and Android phones to computer
Go to "Phone to Phone Transfer" mode and use two USB cables to connect both of your devices to the computer. The two connected devices will be detected by the program and displayed side by side.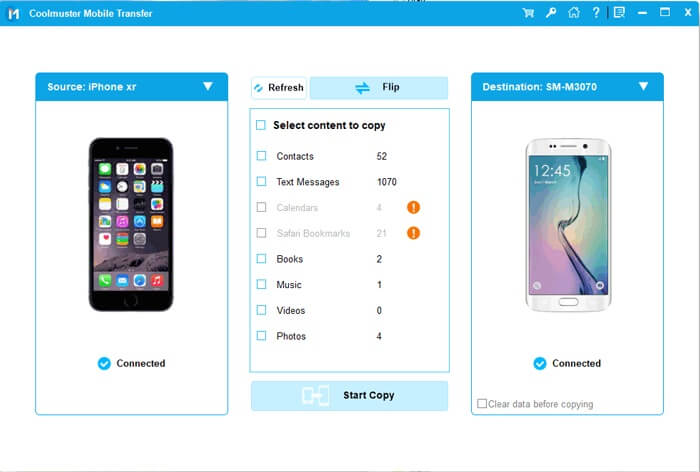 Step 3. Start HEIF photos transfer process
Now, check the "Photos" option and click the button of "Start Copy". Then, all the HEIF photos on your iPhone will be transferred to your connected Android device completely.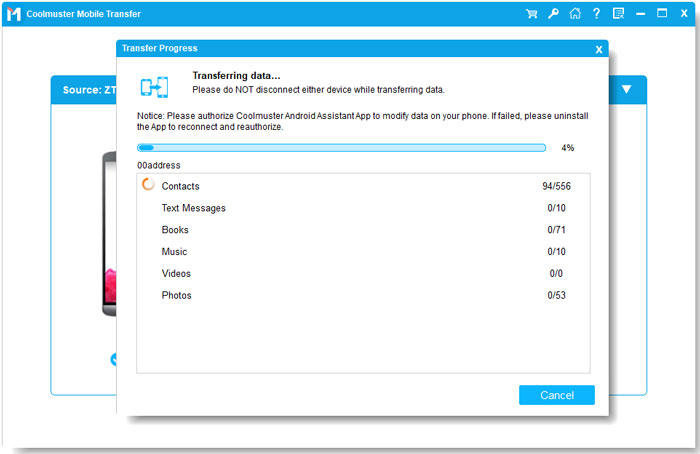 Solution 2: Open and View HEIC Images on Android with Dropbox
Dropbox also supports to open and view the HEIF/HEIC files. It enables you to preview, upload and sync the HEIF images.
Step 1: Download Dropbox app from Google Play and install it on your Android phone or tablet. Launch it directly.
Step 2: Tap on the Photos folder on the primary screen of Dropbox and then it will scan your Android device to find all the images stored in the device, including HEIC images.
Step 3: Now, you can preview the scanned out HEIC photos and upload them selectively.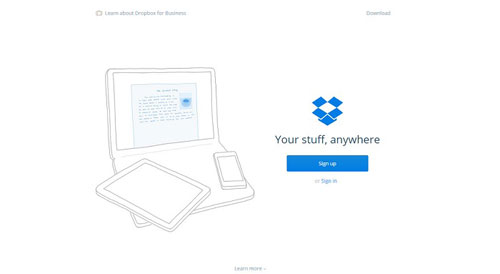 Solution 3: Transfer HEIF/FEIC Format Pictures to Android Using Email
As we all know that, when we send emails, we can upload pictures as attachments. If you upload HEIF images as attachments in an email, the mail service will convert the HEIF format to JPG files. Follow these steps:
Step 1: Open your mail and go to create a new email.
Step 2: Upload and insert your HEIC photos as attachments to the new email.
Step 3: Now, save the email in the draft, or you can also send this email to yourself. Then, you will find that all the HEIC images are converted to JPG files.
Step 4: Go to your Android device and log in with your email account, open the email you have saved and then you can view these HEIC files on your Android device.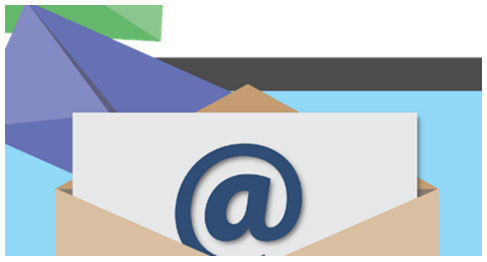 More Knowledge about HEIF/HEIC
HEIF (.heic) format is a high-efficiency image format, which is said to be on half size and better quality as compared to the same JPEG file. That means the image size is smaller but still keep the original quality of the images. It seems great. And we believe Android system will update and support the HEIF format in near future. Before that day, you can try the three solutions above to transfer HEIF/HEIC images to Android, and view HEIF/HEIC pictures on Android. And if you find any new ways, please leave a comment here.
Related Articles:
How to Transfer Contacts from One iPhone to Another
How to Transfer Data from Samsung to Samsung
How to Transfer iTunes Apps to Android?
HEIC V.S. JPEG: Which Is the Difference between HEIC and JPG? (Detailed Guide)