When you jailbreak a device, you can access its advanced configurations easily. Besides, it lets you control the device, which means you can carry out various tasks. Among the many tasks you can do is to remove an MDM lock from an iPhone. But does jailbreak remove MDM from my device?
Jailbreaking a phone is a way of removing an MDM profile from it. But remember, it comes with risks. You will learn more about jailbreaking to remove MDM from iOS devices in this guide. In addition, you will know the threats and risks to be aware of. Of course, when you understand the risks, you can avoid the dangers associated with jailbreaking.
Part 1. Why You May Want to Remove MDM?
Mobile Device Management is a tool to manage devices like smartphones, computers/laptops, and tablets. Generally, it's security software that may assist organizations in managing mobile devices or data on smartphones remotely. The reason why companies put MDM on mobile phones is to control activities and maintain inspection.
MDM is an essential feature in business. When used effectively, it ensures workers are productive and work towards the growth of a business. It can be used to control several devices simultaneously. MDM is only beneficial to business owners and employers but not employees. Below are reasons you may want to do away with the MDM:
To keep your info private: Who wants to share their data with others? No one. Most people want to keep their data and personal information private. If you are working in a firm with a BYOD policy, the employer can easily access your phone. They can check any data, including images, text, videos, and other private information. It is advisable to use a different profile when using a company device.
To restrict Internet usage: Most company devices usually have certain limits. It restricts you from using the internet for personal purposes. However, you are only given rights to download files and apps permitted by the company.
Read More:
[Simple Guide] How to Delete Apple ID without Password on iPhone?
8 Top-ranking iPhone Unlock Software to Unlock Your iPhone without Passcode
Part 2. Can I Remove MDM by Jailbreaking iPhone?
In general, MDM is a tool designed to provide security to devices. Most iOS devices have an in-built MDM software installed by the manufacturers.
The primary purpose of the MDM in your device is to restrict its usage. It can help prevent some operations from being executed. For years now, jailbreaking has been practiced and has helped people use their devices without restrictions.
Jailbreak can be interpreted as "breaking your phone out of prison". A sense of freedom comes with knowing that you may use the phone the way you want. However, it can be tricky to remove MDM from your device because it is the default software. Also, there will be consequences that come with jailbreaking iPhones.
Can't Miss:
How to Unlock a Stolen iPhone without Passcode in 3 Ways?
4 Methods to Remove Apple ID from iPad without password (Easy & Quick)
Part 3. How to Remove MDM Without Jailbreak Using iOS Unlock?
iOS Unlock is a top-notch unlocker tool known to be reliable and easy to use. It's one of a kind on the market today. Primarily, the tool is used to unlock iPhones, iPad and iPod touch.
The tool lets you bypass MDM locks and profiles without jailbreaking the devices. The catch is that you will not encounter any data loss when you remove MDM. This is the first choice to use whenever you want to remove an MDM profile from your iOS device but don't want to jailbreak it.
You can use the iOS Unlock on all iOS gadgets with PC or Mac computers. So, if you forget the MDM password or want to remove it entirely from your device, iOS unlock is the tool for you.
Key Features of iOS Unlock:
Unlock iOS devices in a few clicks making the process fast.
Remove MDM profiles and bypass MDM locks without jailbreaking iOS device.
No data loss while removing the MDM.
Remove any lock screen from iOS devices.
Safe and high success rates.
Here's how to remove MDM without jailbreaking:
01Launch the software on the computer, and under the Toolbox, select "Screen Unlock".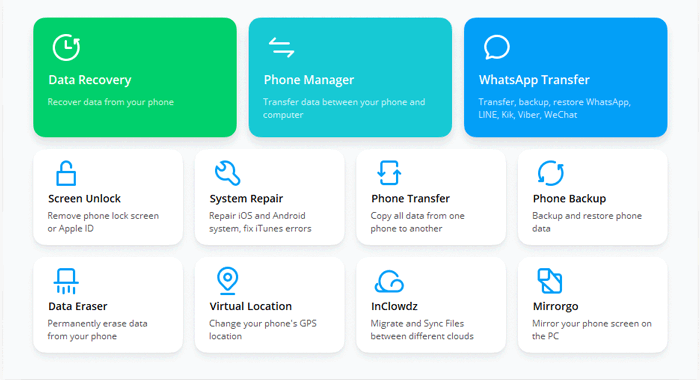 02When you open the software, you'll reach the "Unlock MDM iPhone" feature to continue unlocking.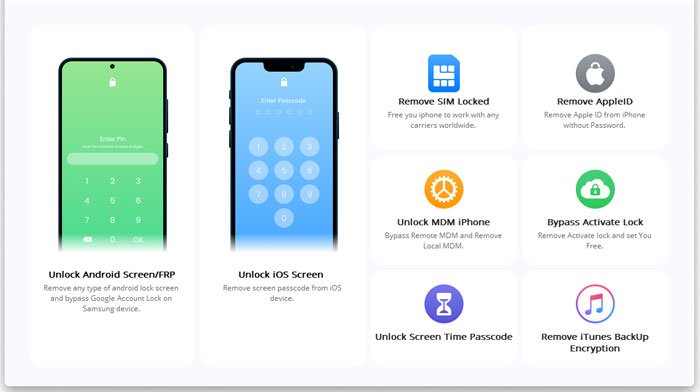 03On the following screen, choose the "Remove MDM" > "Get Started" > "Start to Remove". The software will start bypassing the MDM from your device.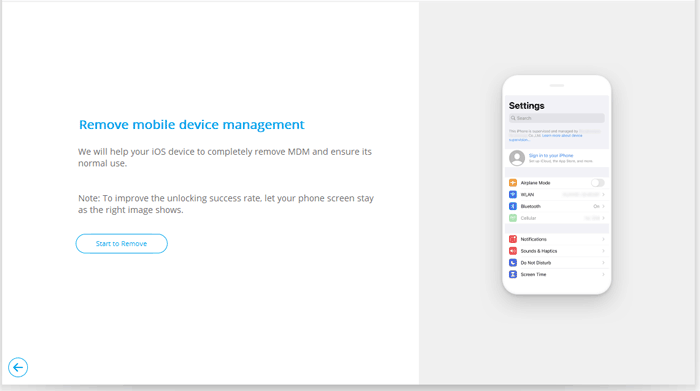 May Like:
How to Remove Activation Lock without Previous Owner
How to Bypass iPhone Passcode Step by Step? (5 Amazing Ways)
Part 4. How to Remove MDM with Jailbreak via Checkra1n?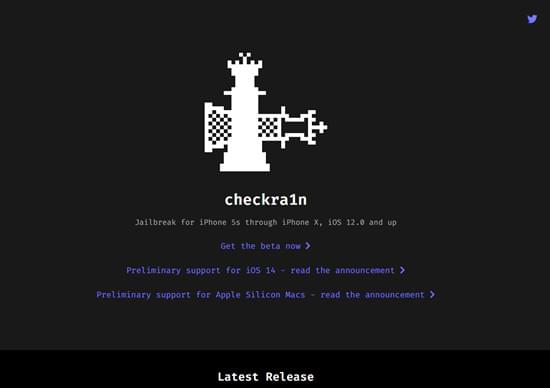 Jailbreaking a device is a big step you can ever make because it's complex and sometimes may be risky to your device. Different kinds of jailbreaks have emerged in the past few years, and they are different in how they can be used.
Checkra1n is one of the many tools to remove the MDM by jailbreaking the device. The tool works on Mac computers, so if you own a Mac, you just have to download and install the Chekra1 app to jailbreak the device. Here are the steps:
Step 1. Install Checkra1n on the computer and launch it. Next, connect the iPhone's port to the iProxy to install the SSH. Finish this procedure and make sure you've installed SSH successfully on your device.
Step 2. After that, connect the SSH to the device using a USB wire and follow the instructions on the screen to enter the phone into DFU mode.
Step 3. Launch the "cd../../" to get to the root directory of the iPhone. After that, open the "cd/private/var/containers/Shared/SystemGroup/" to find the MDF file folders.
Step 4. Now run the "rm-rf systemgroup.com.apple.configurationprofiles/", which will help remove MDM settings from the device.
Step 5. When you delete the MDM lock, restart the phone, and when you get to the welcome screen, you should update the iOS device and then install the MDM profile. The new profile you set will not impose restrictions.
See Also:
How to Bypass iPod touch Activation Lock Easily? 4 Ways You Cannot Miss
How to Unlock Apple ID without Phone Number or Password in 5 Proven Ways?
Part 5. How to Remove MDM with Jailbreak Using Filza?
Filza is an application that offers management features and lets one access iOS file systems and tools required to manage the device. It is a must-have app for those who want to jailbreak their devices. It offers a comprehensive data management experience similar to a desktop app. Follow the steps below to jailbreak your device and remove MDM.
Step 1. Install Filza, and after you jailbreak the phone, the app will let you manage all data and configurations on the device.
Step 2. Open the app on the phone and head to: "/var/containers/Shared/systemgroup.com.apple.configurationprofiles/Library/ConfigurationProfiles/". Open the "Text Editor" and erase MDM files from the directory.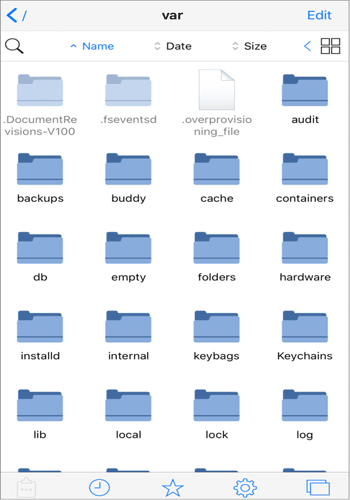 Part 6. FAQs About Jailbreak Remove MDM
Q1. How will I know my device has MDM?
You will know by checking if MDM is installed on the device through Settings, General, and VPN & Devices Management and check in the Management Profile.
Q2. Can I remove the MDM permanently?
It depends on the method you use. Removing MDM is possible, but it is not that simple. If you want to remove the MDM feature from your device effectively and completely, you should use a third-party tool like iOS Unlock software. It removes MDM profiles and locks without data loss.
Summary
Hopefully, you have learned the severity of jailbreaking a device to remove your MDM profile. It can impose security threats since it isn't a very secure or safe method of removing the remote management control on your device. Therefore, use iOS Unlock to remove MDM settings without requiring jailbreak on your device. Besides, it supports the latest iOS versions.
Related Articles:
How to Hack Screen Time on iPhone?
How to Bypass iCloud DNS Locks Easily? [2 Methods Offered]
How to Fix the iTunes/App Store Keeps Asking for Password Issue on iPhone/iPad?
How to Unlock iPhone with Unresponsive Screen? [Full Guide]
[Full Guide] How to Jailbreak Your iPhone to Unlock Carrier