Looking for how to turn off screen lock on iPhone? Data security is very crucial in this digital world. As a result, all phone manufacturers add a screen lock feature on their phones as a security mechanism. Although enabling the screen lock feature on your iPhone is a great way of securing your data, it can turn out to be trouble in case you forget it. You cannot access your iPhone if you forget its screen lock.
Does that mean that your iPhone becomes completely useless? No, there are several techniques for unlocking a locked iPhone. You can factory reset your iPhone to remove the screen lock, but you will lose all your iPhone's data. You can also use iCloud or iTunes to turn off the screen lock, but you must meet some conditions. This article discusses how to turn off iPhone lock screen. Continue reading to learn more.
Part 1. How to Switch Off Screen Lock on iPhone with a Password
Tired of having to unlock your iPhone's screen every time you want to use it? You easily remove the screen lock if you have the iPhone password. After you know the password, you can simply turn it off to get rid of the lock screen. The steps for removing the iPhone screen lock with a password are as simple as shown below:
Step 1. Launch your iPhone's "Settings" application and tap on the "Touch ID and Passcode".
Step 2. Unlock your iPhone's screen lock. Navigate down the screen and select the "Turn Off Passcode" button.
Step 3. A pop-up message requesting you to confirm the action of turning off your iPhone's screen lock will appear. Tap on the "Turn Off" button to disable the screen lock.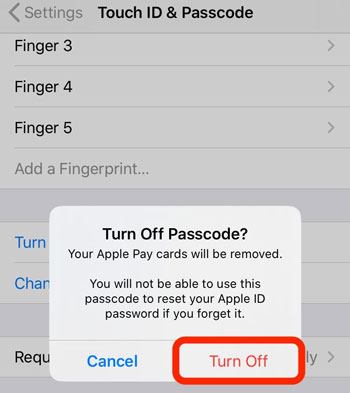 Step 4. You will be required to input your current screen password or lock. Input the current password or lock to move to the next step.
Step 5. A new screen will appear. Tap on the "Turn Passcode Off" to disable the iPhone's screen lock.
Read More:
3 Easy Ways to Remove Swipe Screen to Unlock Samsung Phone
How to Fix iPhone Grey Screen of Death By Yourself? (8 Solutions)
Part 2. How to Disable Lock Screen iPhone Without a Password
Is there a way of removing an iPhone's screen lock if you forget the password? Yes, there are several techniques for disabling an iPhone's screen lock. However, some methods are more reliable and easy than others. Below are the methods of unlocking an iPhone's screen without a password:
Method 1. How to Take Off Lock Screen iPhone via iOS Unlock
The fastest way you can remove screen locks on any iOS device is with the help of iOS Unlock. The tool is mainly made to bypass any screen locks on iPhone. It is the best tool so far for fixing all iOS lock issues. It doesn't matter the type of screen lock used on an iPhone, it bypasses the locks without much effort.
Top Highlights:
Solve password issues in minutes.
Very simple and safe to use.
Compatible with the latest iOS.
Here are steps about how to turn off locked screen on iPhone:
01Install the tool on your PC. Link the iPhone and choose the "Unlock iOS Screen" option.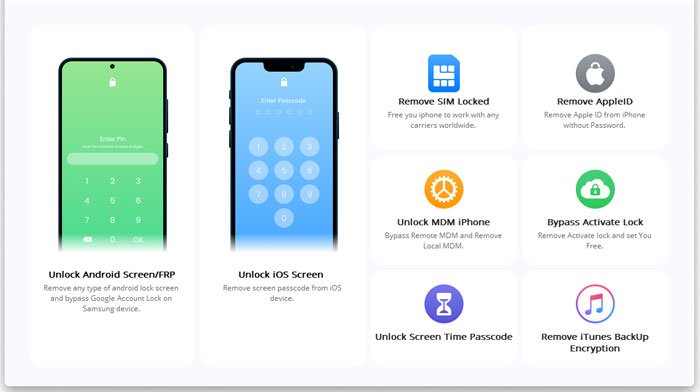 02Next, enter the device into DFU mode following the onscreen instructions.
03Select the model and version of the device. Ensure the info is correct.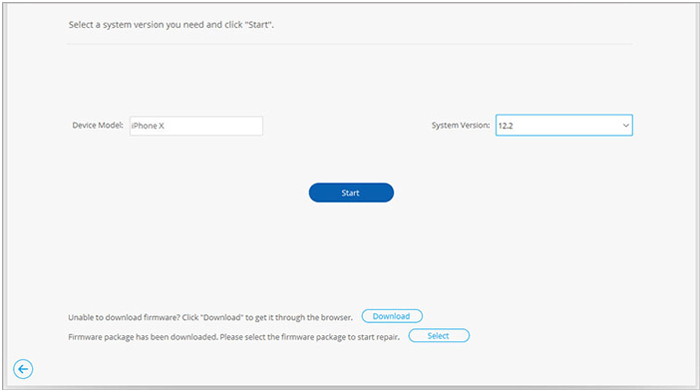 04Hit "Unlock Now" after the firmware downloads. Wait as the process continues to unlock the device. Your phone will unlock after a few minutes.
This process deletes data from your device. So, ensure you back up your data first.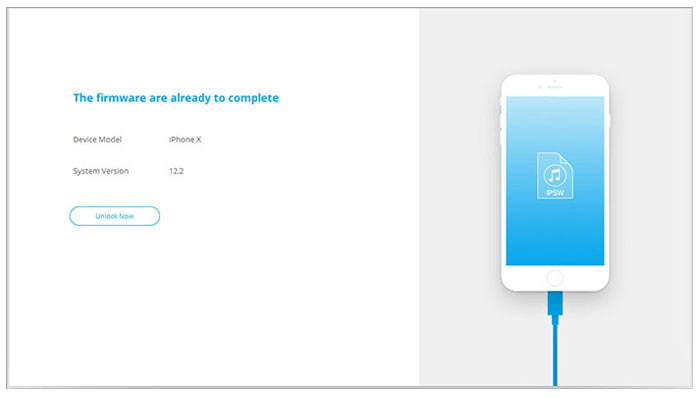 May Like:
How to Customize Lock Screen on iPhone/iPad with iOS 16/15/14
How to Fix the iPhone Stuck on the Emergency SOS Mode Issue?
Method 2. How to Take Off Lock Screen on iPhone Through iTunes
iTunes is a powerful Apple application that is used primarily for backing up iDevices data, organizing files, and playing music. However, you can also use iTunes to disable forgotten iPhone screen locks. The below steps will help you disable your iPhone's screen lock using the iTunes application:
Step 1. Launch the iTunes application on your PC.
Step 2. Put your iPhone into recovery mode. Below is a guide for setting different iPhone models into recovery mode:
i. For iPhone 8/X/8 Plus: Press the "Volume Up" button and hastily release it. Do the same to the "Volume Down" button, and downpress the "Sleep/Wake" button until the "Connect to iTunes" screen appears.
ii. For iPhone 7 and 7 Plus: Press and Hold the "Wake/Sleep" and "Volume Down" buttons simultaneously until the "Connect to iTunes" screen appears.
iii. For iPhone 6s and earlier: Simultaneously Press the "Home" and "Wake/Sleep" keys until the "Connect to iTunes" screen appears.
Step 3. Link your iPhone to the computer using a lighting cable. iTunes will display a "There is a problem with the iPhone 'iPhone' that requires it to be updated or restored" message. Tap on the "Restore" button and move to the next step.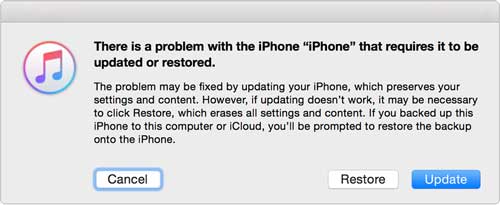 Step 4. The iTunes app will request you to verify that you want to erase data and settings. Tap on the "Restore and Update" button to complete the procedure.
See Also:
How to Hack Screen Time on iPhone 14/13/12/11/XS/XR/X?
iPad Won't Slide to Unlock? Here are Practical Fixes
Method 3. How to Remove a Forgotten iPhone Screen Lock Using iCloud
Another technique for bypassing the iPhone's screen lock is using iCloud. However, you must have enabled the "Find My iPhone" feature on the iPhone before using iCloud. If you have your "Find My iPhone" feature enabled, you can follow the below simple steps to turn off the forgotten lock using iCloud:
Step 1. Since your iPhone is already locked, you must use a different iOS device to unlock it. As such, begin the process by identifying an iOS device to use.
Step 2. Using the device that you have identified, navigate to iCloud website. Use your iCloud login credentials to log into your account and tap the "Find My iPhone" button.
Step 3. Hit the "All Devices" button and choose your iPhone from the available list of devices.
Step 4. Tap on the "Erase iPhone" option, and all your iPhone's settings and data will be removed from the iPhone. Deleting your iPhone's settings data removes even the iPhone screen lock. Now you can regain access to your iPhone and set it up.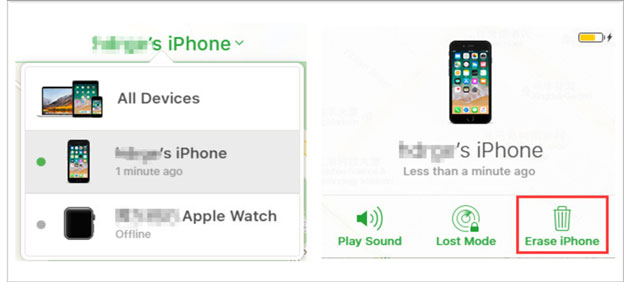 Further Reading:
How to Turn Off Find My iPhone/iPad with/without a Password?
5 Ways to Fix the iPhone Frozen on Lock Screen Issue with Ease
Summary
We have highlighted the best and most efficient ways to remove the lock screen on iPhone. Whether you remember the password or not, you will be able to disable the iPhone screen lock with ease. Use iOS Unlock to conveniently remove the lock screen lock from your iPhone.
Related Articles:
How to Unlock iPhone XR without Passcode? (iOS 16 Supported)
How to Fix Slide to Unlock/Power Off Not Working on iPhone
How to Fix iPhone Stuck on Zoom Mode Quickly? (Solved)
How to Access a Locked Android Phone via USB? [Solved]
How to Bypass LG Lock Screen without Reset? [Solved]
How to Unlock Apple ID without Phone Number or Password in 5 Proven Ways?