Some users might have encountered the situation where they can not slide the slider to unlock iPhone on "slide to unlock" screen, or they can't slide the slider to power iPhone off when "slide to power off" screen shows up on iPhone. Strangely, they can swipe up from the bottom of iPhone screen to access flashlight, Bluetooth, Wi-Fi, DND mode, etc. on iPhone Control Center.
If you are one of them, luckily, you have come to the right place. This article will offer you some useful solutions to fix iPhone "Slide to unlock" or "Slide to power off" not working issue.
Why iPhone Slide Buttons Does Not Work?
So what cause the "slide to unlock" and "slide to power off" doesn't work on iPhone? Well, either software problem or the hardware issue is the reason. For hardware problems, there could be the glitch of touch screen sensitivity, short circuit, or the broken mainboard or screen. As for the software problems, it might be caused by iOS bugs, temporary unresponsiveness or malfunctioning apps or programs on your iPhone.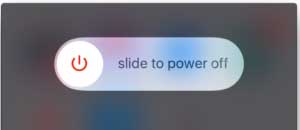 5 Tips to Fix iPhone "Slide to Unlock" or "Slide to Power Off" Doesn't Work
Tips 1. Take Off Screen Protector on iPhone.
If you have a screen protector on iPhone, you may need to remove it from your iPhone. This is because a screen protector with poor quality might decrease the sensitivity of iPhone screen. So you might try to take it off to see if the slide buttons works or not.
Tips 2. Clean Up Your iPhone Screen.
Please check if the iPhone screen is dry and clean enough, if not, please make it dry and clean with a clean cloth. Make sure there is no dust, dirt or water on screen or the jacks. A moist screen might probably make you fail to slide to unlock or power off with your iPhone.
Tips 3. Update iOS to the Latest Version.
If you are running an outdated iOS software on your iPhone, there could be some bugs appearing on your iPhone like reduced sensitivity of iPhone screen. So to upgrade iOS version, please switch to "Settings" > "General" > "Software Update" on your iPhone to download and install the latest iOS version on your iPhone.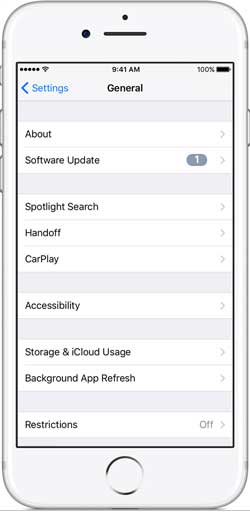 See Also: iPhone Won't Update? Here's How to Fix!
Tips 4. Hard Reboot Your iPhone.
Since you can not power off your iPhone by swiping the slider, you can try to hard restart it to give it a fresh start. And this will repair some temporary systematic glitches on iOS device. To hard reboot iPhone, please press and hold the Home button and the Power button at the same time for a few seconds to bring out the Apple logo on iPhone screen, then let go to let iPhone go completely black, then press the Power button only again to turn on iPhone.
(Note: To hard reboot iPhone 7/7 Plus/8/8 Plus/X or later, please press the Volume Down button instead of Home button, but the steps are the same with above.)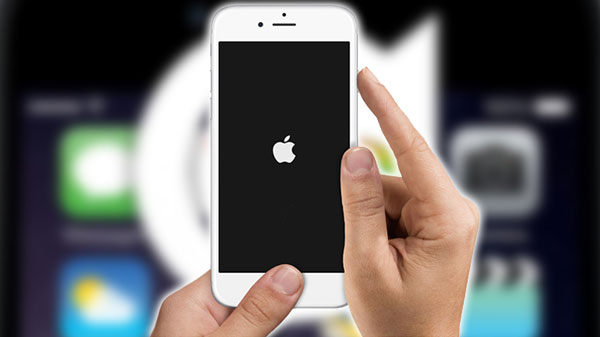 Tips 5. Restore iPhone to Factory Settings
Generally speaking, restoring iPhone to factory settings might resolve many little problems on iPhone/iPad/iPod, but please make sure you have backed up your iPhone data before the process, otherwise all of your iPhone data and settings will be erased after restoration.
To factory reset iPhone, please go to "Settings" > "General" > "Reset" > "Erase All Contents and Settings" on your iPhone, then tap "Erase iPhone" on pop up window to start erasing iPhone data and restoring iPhone to factory settings. After restoration, you can get back your data by restoring from iCloud backup or restoring from iTunes backup.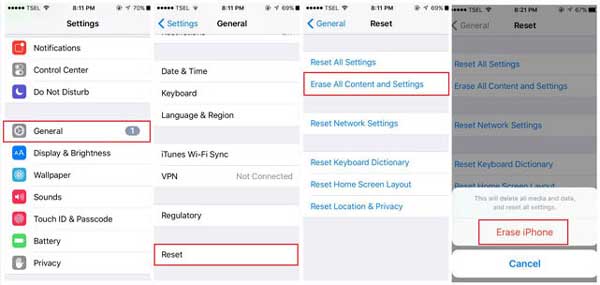 Related Articles:
Simple Guide to Recover Lost Data from Dead iOS Devices
Tips to Recover Lost Photos from iPhone Device
How to Fix iPhone Stuck in Reboot Loop
How to Unlock iPod touch without Password (Solved with 4 Ways)