The egg hatching system in Pokemon Go is an interesting feature that allows players to obtain new Pokemon by collecting eggs and incubating them. This system adds an exciting aspect to the game, as players can obtain rare and powerful Pokemon by hatching eggs. But some players might have this question in mind: how to hatch eggs in Pokemon Go without walking? Read on and this passage will lead you to the answer.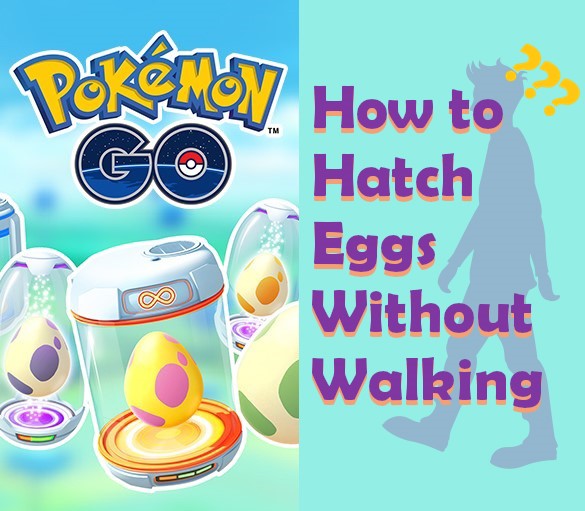 Part 1. How Do You Get Eggs in Pokemon Go?
The levels of eggs in Pokemon Go include 2km, 5km, 7km, 10km and 12km.
Here's to get eggs (including 2km, 5km, 10km) in Pokemon Go:
1. Visit PokeStops
The most common way to get eggs is to visit PokeStops. When you're near a PokeStop, spin the photo disc and you'll receive items, including eggs. PokeStops refresh every few minutes, so you can keep visiting them to collect more eggs.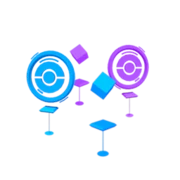 2. Buy eggs from the shop
Another way is to purchase them from the in-game shop using PokeCoins. You can choose from different types of eggs, each with different distances required to hatch them. The further the distance, the rarer the Pokemon that can hatch from the egg.
3. Receive eggs as rewards
You can also receive eggs as rewards for completing certain tasks or as part of special events. Keep an eye out for notifications about events and tasks in the game that offer eggs as a reward.
You can only get 7km eggs from your friends' gifts and can only get 12km eggs from defeating a Team Go Rocket Leader.
Part 2. How to Hatch Eggs Faster in Pokemon Go Without Walking?
To hatch an egg, a player must walk the required distance while the egg is incubating. This distance can be covered by walking, running, or cycling, but it cannot be completed by driving or traveling at high speeds. The game uses GPS tracking to ensure that players are actually walking the required distance. It can be time-consuming and require a lot of walking. Fortunately, there're some possible tricks you can try to hatch eggs without having to physically walk the required distance. Read on and see the Pokemon Go egg hatching strategy.
Method 1. Hatch Eggs via iOS Location Changer
iOS Location Changer is a software that allows you to simulate GPS location on your iOS or Android device. This can be particularly useful for Pokemon Go players who want to hatch eggs without having to physically walk a long distance.
Let's see some of the features that makes this tool standout:
Here's how you can use iOS Location Changer to hatch eggs in Pokemon Go:
01Download and install iOS Location Changer on your computer. Then connect your iPhone to your computer via USB cable.
(iOS Location Changer is only compatible with iOS system for now. For Android users, click to get the Windows version and the Mac version.)
02Launch iOS Location Changer and click Start.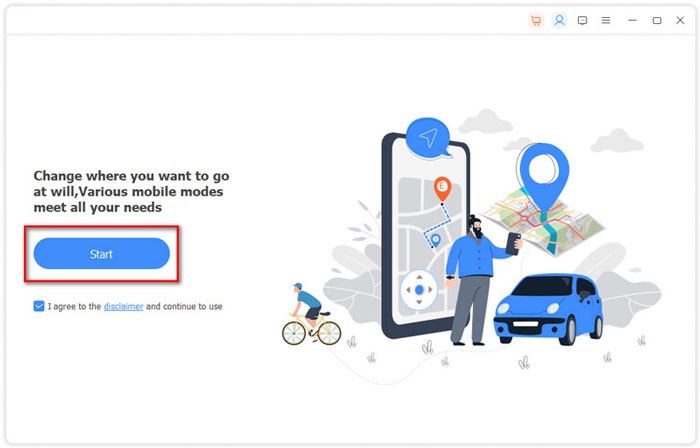 03Choose Modify Location on the main menu. And input the location where you want to simulate your GPS location in the search box.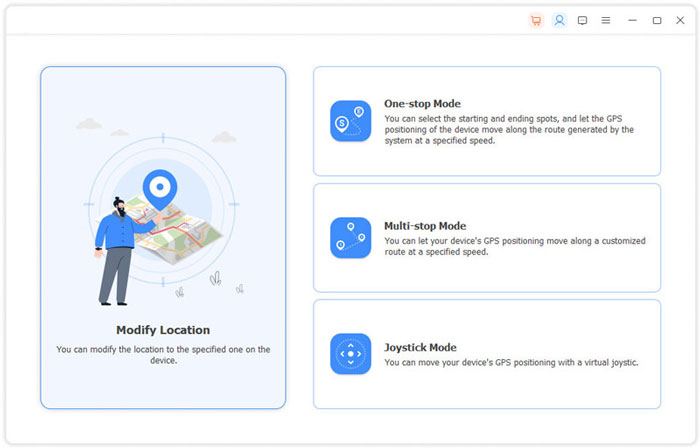 04Afterward, click on Confirm Modify.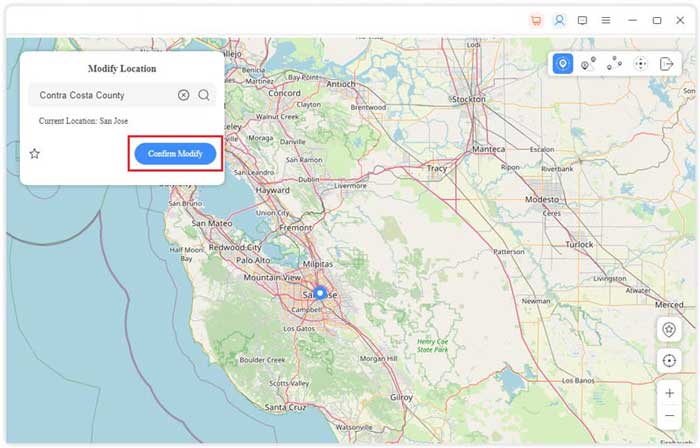 Open Pokemon Go on your device and go to your Pokemon collection. Select the egg you want to hatch and tap on "Start Incubation". iOS Location Changer will simulate your GPS location and your character in Pokemon Go will start moving as if you were physically walking the required distance.
Read more:
Easy Pokemon Go Spoofing on iOS Devices in Top 7 Ways
Best Spoofing Apps for Pokemon Go on iOS and Android
Method 2. Hatch Eggs Using a Phone Spinner
A phone spinner is a device that rotates your phone at a steady pace, simulating the motion of walking.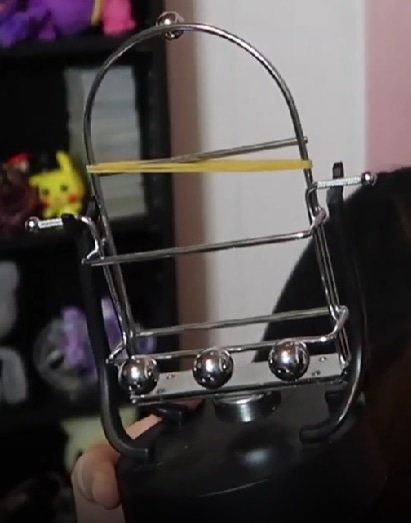 Here's how you can use a phone spinner to hatch eggs in Pokemon Go:
Step 1. Open Pokemon Go and go to your Pokemon collection.
Step 2. Select the egg you want to hatch and tap on Start Incubation.
Step 3. Choose an incubator to use and then attach your phone to the phone spinner.
Step 4. Set the phone spinner to the desired speed and start the rotation.
Pokemon Go will recognize the motion of your phone spinner as walking, and your avatar will start moving in the game. Once you've rotated the phone for the required distance, the egg will hatch, and you'll get a new Pokemon for your collection!
A phone spinner does not have to be a specially designed device for this game; it can also be something else that is able to carry your phone and make it at a state of motion. You can put your phone on a slowly-moving vehicle, a sweeping robots or anything like that. (Some players even come up with methods as shaking your phone or bouncing it in a sock.) Just keep in mind that the distance shall be accumulated only when your moving speed is lower than 10.5 km/h.
Method 3. Hatch Eggs by Getting More Egg Incubators
Once a player has collected an egg, they must place it in an incubator to start the hatching process. Each player is given an unlimited-use incubator that can be used to hatch eggs indefinitely, as well as a limited number of three-use incubators that can be obtained via various ways. Apart from the orange unlimited Egg Incubator, there're also a blue kind and a purple kind, the latter of which can hatch an egg in a 33% faster speed. See more introduction about the three types of Egg Incubator in game >>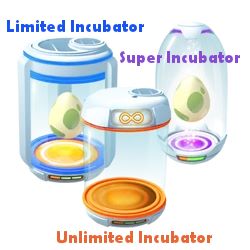 Here are some ways to get more incubators in Pokemon Go:
1. Leveling up
You can obtain incubators by leveling up your trainer. As you progress through the levels, you'll unlock various rewards, including incubators.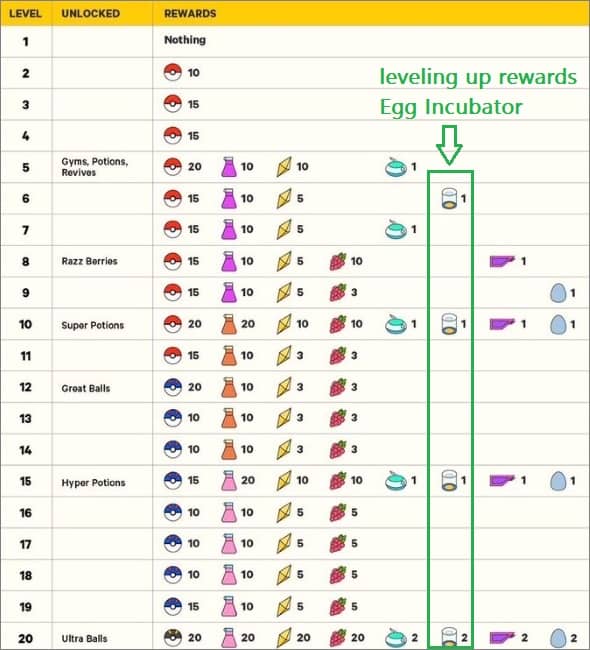 2. Purchasing incubators
You can buy incubators from the in-game shop using PokeCoins, which can be obtained by purchasing them with real money or by completing in-game tasks.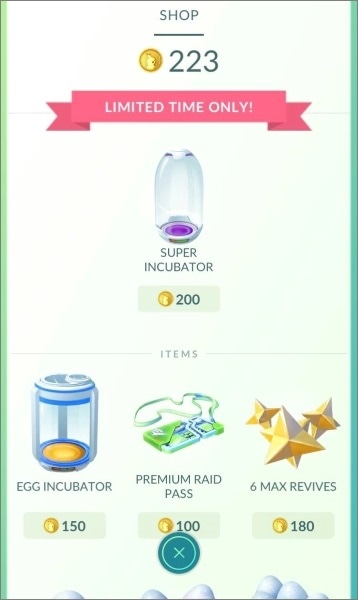 3. Special events
During special events, such as Community Day or the Eggstravaganza, you can obtain incubators as rewards for completing specific tasks.
See if these could also help:
How to Spoof Pokemon Go on Android Safely? (Quick Guide)
6 Feasible Ways to Spoof GPS Location on iPhone
Method 4. Hatch Eggs via Friends' Gifts
In Pokemon Go, you can add friends by exchanging codes with other players. Once you've added friends, you can send and receive gifts, participate in raids together, and even trade Pokemon. One of the benefits of having friends in Pokemon Go is that you can receive eggs as gifts, which you can hatch without having to walk the required distance.
Here's how to hatch eggs in Pokemon Go via friends:
Step 1. Share your friend code with other players in your community or on social media.
Step 2. Add other players' friend codes to your friend list.
Step 3. Exchange gifts with your friends by spinning PokeStops and Gyms. Gifts can contain items such as PokeBalls, potions, and eggs.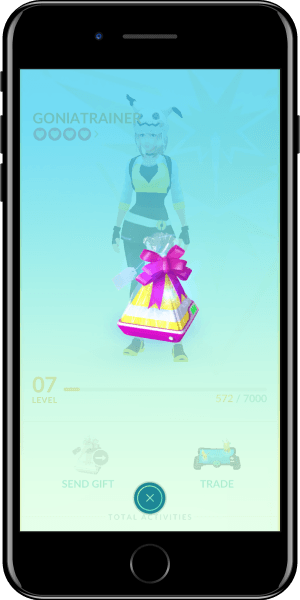 Step 4. Once you receive an egg from a gift, place it in an incubator and start the hatch.
Step 5. Keep exchanging gifts with your friends to receive more eggs.
By making friends and exchanging codes, you can receive eggs as gifts and hatch them without having to walk the required distance. This is an excellent way to hatch eggs, especially if you don't have the time to walk long distances.
It's important to note that there is a limit to the number of gifts you can receive per day, and not all eggs received as gifts are guaranteed to be rare or valuable. However, the more friends you have, the higher your chances of receiving rare and valuable eggs.
See also:
How to Fake GPS on Android without Mock Location?
Full Guide on Dreepy Evolve: Where to Catch Dreepy & Evolve It
Method 5. Hatch Eggs via Google Fit
Google Fit is a health and fitness app that tracks your physical activity, including steps taken, distance traveled, and calories burned. Here's how to hatch eggs in Pokemon Go using Google Fit:
Step 1. Install Google Fit and DeFit from Google Play Store.
Step 2. Enable Adventure Sync feature in Pokemon Go.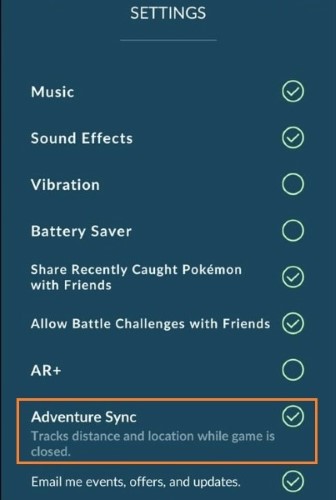 Step 3. Login with the same google account as in DeFit and Google Fit. Shut down Pokemon Go and disable GPS on your phone.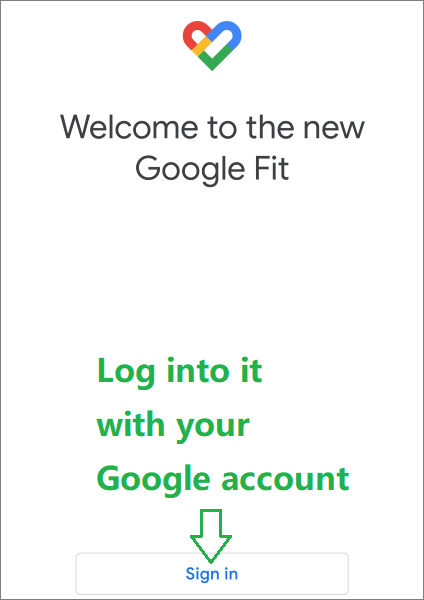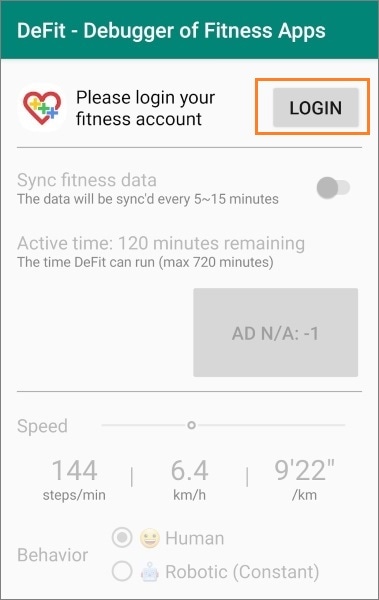 Step 4. Enable sync in the DeFit app, and choose Human setting. Wait for some time then turn off sync in Defit.
Step 5. You can then see the distance you've walked in Pokemon Go.
Summing Up
Overall, the egg hatching system is a fun and engaging feature of Pokemon Go that encourages players to explore your surroundings and collect eggs in order to obtain the Pokemon you want. When an egg is ready to hatch, it will start to shake and crack. You can then tap on the egg to reveal the Pokemon that is inside. The Pokemon that hatches from an egg is determined randomly, but the type of egg will give a hint as to what type of Pokemon is likely to hatch.
We've provided several strategies regarding how to hatch eggs faster in Pokemon Go without walking. If any of these methods works on you or got any other solutions, let us know! Be free to leave a comment below.
Related Articles:
How to Stop Someone from Spying on My Cell Phone? [With Preventions]
How to Fake GPS with No Root on Android? [8 Trustworthy Apps]
How to Change Location on Facebook Marketplace?
[Skout Change Location] How to Change Location on Skout in Simple Ways?
How to Change TikTok Region Safely and Quickly? [New Guide]
How to Fake Twitter Location Easily | FAQs and Solutions [Proven]