Are you a diehard Pokemon Go fan? This is one of the most popular mobile games worldwide that allows you to capture Pokemon based on your region and use gyms or meet-ups in your area. But what if you want to play Pokemon Go without leaving your home? Can you still do that? Yes. Pokemon Go Joystick gives you the power to do that. You can play the game without physically moving and control the character's movement with ease.
This article will discuss using the joystick for Pokemon Go on Android and iOS devices without physically going out.
Part 1. What Is Pokemon Go GPS Joystick?
GPS joystick is a mode that enhances easy control of electronic devices and software like PCs and video games. Normally, to play Pokemon Go, you need to activate the joystick tweak on the game and then play it even without changing your location. You should download a tweaked Pokemon Go game version from the app installer to activate a joystick. The tweaked version has a joystick overlay on top of the Pokemon Go map. The joystick feature will thus enable you to navigate the character through a map without changing your location. With a fake location, you can access other hacks, such as speed control and jumping to certain coordinates.
Part 2. Why Use a Joystick to Play Pokemon Go
Undoubtedly, the Pokemon Go joystick offers numerous benefits to users:
1. Improve your gaming experience:
By using the Pokemon Go Joystick, you can move to any location with more Pokemons in your neighborhood, increasing your chances of winning the game.
2. Expand your exploration:
Discover new places like parks and tourist spots. Players can explore Central Park in New York within the game.
3. Customized routes & features:
You can easily create personalized routes to visit your preferred Pokestops or specific landmarks. Players can plan routes, including popular Pokemon hunting areas like Tokyo Disneyland.
4. Increase the chances to explore more places faster:
Unlike walking, which can be limited by time and environmental conditions, using a joystick controller allows you to explore many areas at your convenience. Quickly move your character to various locations within a city, or take it to other cities and countries. This way, you will catch more Pokemon and discover more game features.
You May Like:
How to Fake GPS on Android without Mock Location?
Best Spoofing Apps for Pokemon Go on iOS and Android
Part 3. Pokemon Go Joystick Android
Here are some of the Pokemon Go joystick for Android to help you spoof location on Android. Let's see together one by one.
3.1 PGSharp
This is a Pokemon Go hack joystick made for Android; no root is needed. You can try out this app if you want to change location on Android and enable Pokemon Go. This way, you will not have to move around physically.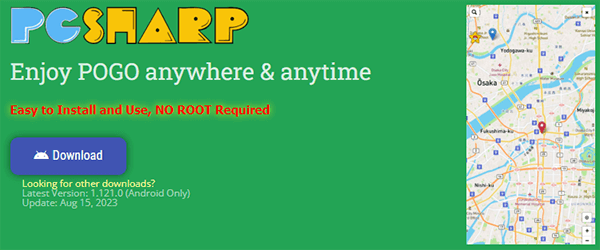 Here's how to get a joystick in Pokemon Go on Android via PGSharp:
Step 1. Download the app from the official website and install it.
Step 2. Next, open it and launch Pokemon Go. You will see the PGSharp app icon on the home screen. Click on it to enjoy playing with the Pokemon Go joystick.
3.2 Fake GPS Location - GPS JoyStick
Fake GPS Location is another Pokemon Go controller you can use on Android and play Pokemon Go without restrictions. It allows you to override your actual location to trick other applications, showing that you are in the location you want to be.
Here are the steps to use Fake GPS Location:
Step 1. Launch the Settings app on your Android, and navigate to the About phone. Tap on the Build number seven times to activate the Developer mode.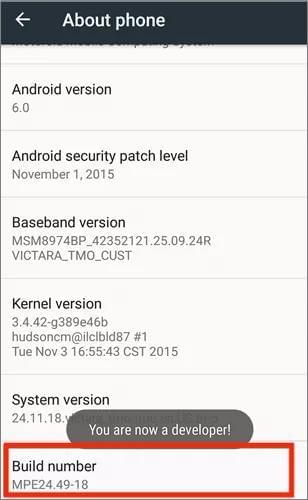 Step 2. Next, go to the option for the Mock location app in the shown list and tap on the GPS JoyStick to finish the setting.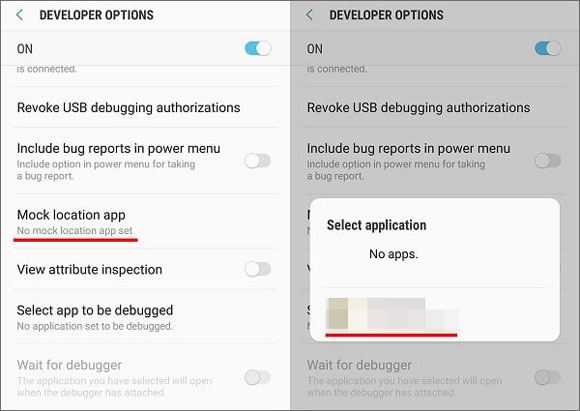 Step 3. Switch on the GPS JoyStick from the Choose an option to start, tap on the Set Location, and finally, hit Click here to open the map.
Step 4. Once the map shows on your screen, choose your preferred location or hit the Select option after the "Do you want to use this location?" prompt. To complete the process, turn on the Allow display on top of other apps option.
You can now start enjoying the streamlined Pokemon Go joystick features.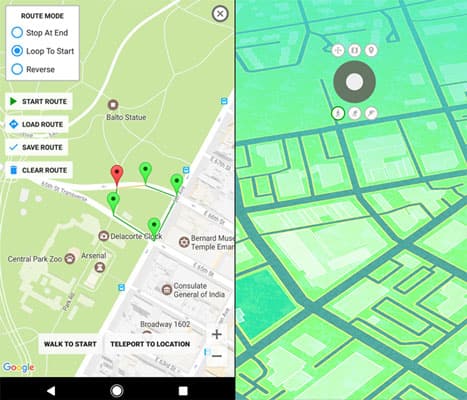 Further Reading:
PokeGo++ Guide: Can PokeGo++ Work? How Can You Install It?
Full Guide On Appvalley Pokemon Go [Everything You Want to Know]
Part 4. Pokemon Go Joystick iOS
Apart from Pokemon Go joysticks Android, these are some of the joysticks for Pokemon Go iOS you can use. Let's see together.
4.1 TutuApp
This is a free application store that provides various types of apps for gamers who wish to play tweaked game versions. Also, you can play Pokemon Go by faking a joystick on iOS using this app store.
Similarly, you can move the joystick to any location in the Pokemon Go game. Its interface is simple to use with smooth features, making this application store useful, too.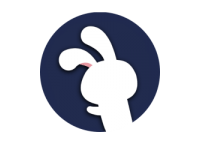 Below are the steps:
Step 1. Head to the official website of TutuApp from a Safari Browser on the iPhone. Then tap Install Now, wait for a pop-up, and tap Install.
Step 2. After the TutuApp has been installed, the icon will show on the home screen.
Step 3. Tap on the Pokemon Go button, then launch Pokemon Go and start playing on your iPhone.
4.2 AppValley
This is one of the most popular GPS joystick APKs for Pokemon Go for spoofing your location. Since Pokemon Go isn't available in the official App Store, you must download it from AppeValley. You can download this app without jailbreaking your device.
Here are steps to use AppValley:
Step 1. Install the AppValley application from the official website. When the prompt appears, tap on Allow.
Step 2. After downloading, tap Settings, then head to Profile Downloaded. Tap on the Install, then Next.
Step 3. Tap on Install, then confirm. Lastly, tap Done, and AppValley will be installed on the iOS device, and a button will appear.
Step 4. Head to the home screen, then launch the application. Look for Pokemon Spoofer and tap on GET.
Step 5. Wait for a prompt, then tap on Install. Open the app after installing.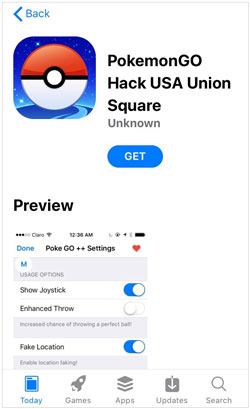 Learn More:
Easy Pokemon Go Spoofing on iOS Devices in Top 7 Ways
How to Fake GPS with No Root on Android? [8 Trustworthy Apps]
Part 5. Pokemon Go Joystick Hack Android & iPhone
There are multiple spoofer tools to help you get a Pokemon Go joystick on both your Android and iPhone devices. Below are the tools to use.
5.1 Location Changer - The Best Pokemon Go Joystick
If you want a Pokemon Go joystick for Android or iOS devices, Location Changer is the best option. This awesome GPS spoofing tool allows game players to change their GPS location in Pokemon Go without limitations. It has a specially designed joystick mode feature that allows every player to move automatically on a map and change directions in real time. You can change your location to anywhere you want to be without jailbreaking the phone. What's more, you may also simulate movement at a customized speed.
Key Features of Location Changer:
One-click GPS location customization.
Simulate GPS movement on customized routes with a designed speed.
Joysticks enable Pokemon Go players to control the game smoothly with no restrictions.
Support both Android and iOS.
Support location-based apps such as Life360, Tinder, etc.
How to change the location using the Location Changer app:
01Download and install the program on the computer. When done, open the software and tap on Get Started.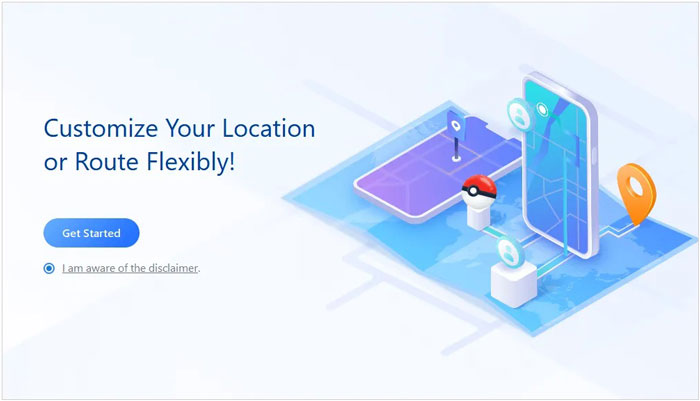 02Take your phone and connect it to the computer with USB cables. You'll see the location on the map.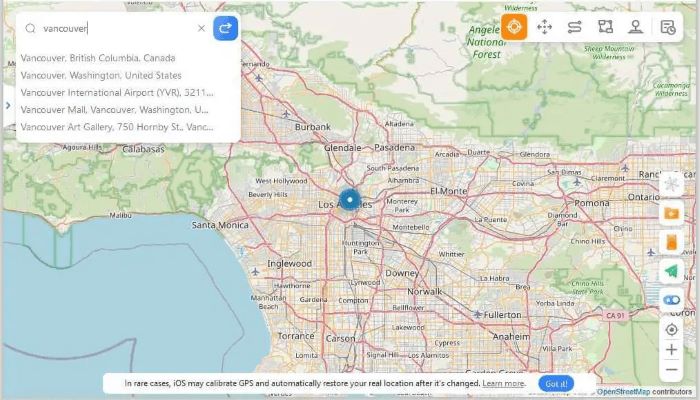 03From there, you'll see a map. Just drag and choose the place you wish to go to. Select the place you wish to visit, then tap Move. Now, your location will be changed in just one click.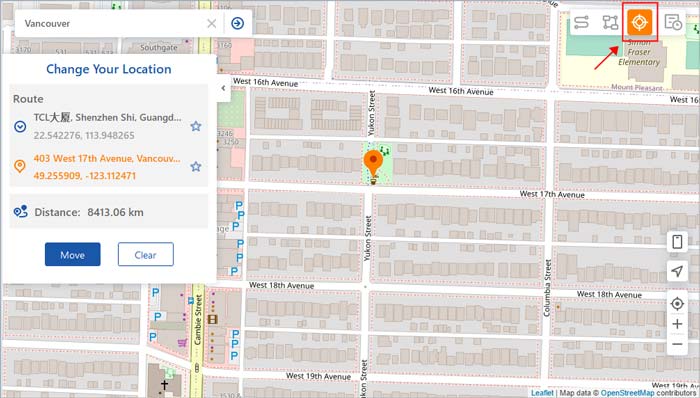 5.2 iPoGo
iPoGo is a top mobile device spoofer with a joystick to fake location in Pokemon Go. It can be used on both iOS and Android devices.
Here's how to get joystick on Pokemon Go iPhone using iPoGo:
Step 1. Head to iPoGo official website, then select the method to download. It's advisable to download with Signulus if you're not using a PC.
Step 2. Launch Signulus and search for iPoGo. Click on the Sign application, then install it on your device.
Step 3. After installing, open it, and it'll have the iPoGo spoofer. Now, you can activate the joystick.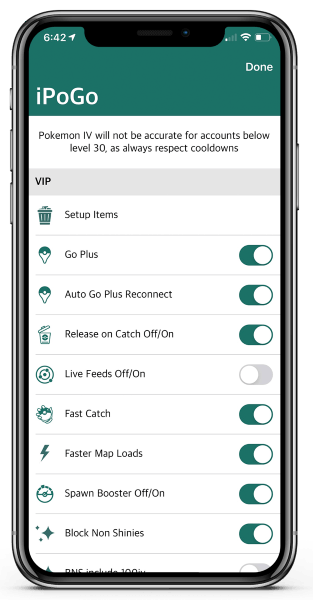 Also Read:
Life360 Hack to Change Location on Life360 [Android & iPhone]
Fly GPS for Pokemon Go: Review and 4 Best Alternatives
Part 6. Frequently Asked Questions
Q1. Can I still use the Pokemon Go joystick in 2023?
The answer is yes. With Location Changer, you will seamlessly spoof your location and play Pokemon Go without a problem.
Q2. Will you get banned for using the Pokemon Go GPS joystick?
Niantic occasionally runs checks to ensure you're not faking your location. It's important to use a reliable and safe Pokemon Go joystick tool to avoid getting these checks, which increases the risk of getting banned. With a trusted GPS spoofer like Location Changer, you will enjoy controlling the in-game movement from the comfort of your home without getting banned. This technique is undetectable by Niantic. Moreover, you don't need your device to be jailbroken or rooted, which can raise suspicions of location spoofing.
Conclusion
Not everybody has the time to hang out playing Pokemon Go each day. However, that should not prevent you from having fun. Fortunately, using the Pokemon Go joystick is a great way to get the most out of this tool.
However, Location Changer is the most recommended tool when you want to get a joystick on your Android or iOS device with ease. It can change location on mobile phones easily while supporting diverse location-changing features. Location Changer is worth a shot.
Related Articles:
What Is Spoofing in Pokemon Go? How to Spoof Pokemon Go? [Solved]
Explore the World from Your Device: Introducing Location Changer
Regional Pokemon Info & How to Get Regional Pokemon Without Traveling
[Huawei Mock Location] How Do I Change My Mock Location on Huawei?
Review | Top 6 Pokemon Go Spoofer Apps for Android/iOS
How to Spoof Pokemon Go Without Suspicion [Workable Solutions]