Apple's release of iOS 16 captured the attention of many, but it also brought some issues. One major problem was its inability to fake the device's location, which was a big blow to those worried about sharing their location with multiple apps.
With recent updates in iOS, people want to know the best ways to fake their GPS location on iPhones. Game enthusiasts, on the other hand, want to explore places on applications like Pokemon GO to heighten their in-game prowess. While others desire to customize their location on dating applications and even share virtual locales through messaging apps.
Whichever the case, it's important to know how to fake location on iPhone/iOS 16. So let's discuss how you can easily change your iPhone's location (including iOS 16).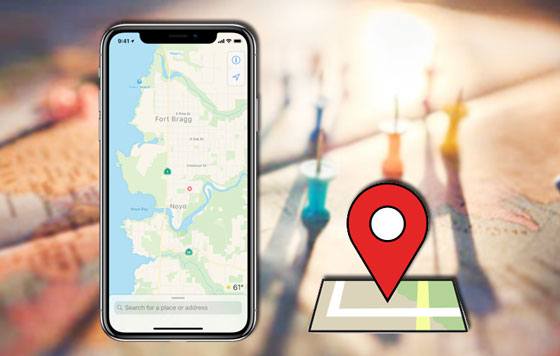 Part 1. Why Fake Location on iPhone/iOS 16?
Changing location has become a powerful way of hiding our actual location, which was impossible with VPNs. While VPN changes your IP address, you can get tracked easily. However, you can avoid that by faking the GPS location. Location spoofing lets you set up a fake location that changes your device's location.
Spoofing locations come with multiple benefits. One is that your privacy will be safe, and you will also be able to connect with many people through dating apps and play Pokemon Go anywhere in the world. Streamers are no longer limited by region-specific content as they can watch their favourite TV shows without a problem.
Snapchat is now one of the social platforms where you can see the location of your friends on Snapchat. So, it can be tricky if you want to keep your location private. But, with location spoofing, you can fake your location and enjoy total freedom without anyone tracking you.
With a location-changer, you can access the latest updates in any application - no matter where you are located. This is key for those times when certain features become available only to users of certain countries or regions.
You may like:
4 Proven Ways to Change Location/Country/Region on Instagram
One Click to Make Full Use of Location Services on iPhone
Part 2. How to Fake Location on iPhone/iOS 16
Method 1. Fake Location on iPhone/iOS 16 With Location Changer
If you're looking for a reliable location faker for iOS 16/15/14, Location Changer is your best bet. This simple-to-use software allows you to teleport anywhere in the world without jailbreaking your device (How to change iPhone/iPad location without jailbreak). With its awesome features, like setting up automated speeds for routes and pauses that trick AR-based games, you have no worries when playing these games. Not only that, but it also offers users the ability to search for coordinates for their destination, making it one of the most popular spoofing software.
With Location Changer, you can not only simulate GPS movement at a natural walking speed as you customize the path to keep people from becoming suspicious but also protect your privacy and change multiple locations. This way, no one will ever find out your exact location. The program can work on Mac and Windows computers and supports all iPhone models.
Key Features of Location Changer:
* Changes your GPS location to anywhere in the world, thus unlocking a new realm of exploration and adventure.
* Plan your route with your desired speed and discover destinations that you can use for augmented reality gamers, such as Pokemon Go.
* The program works well with location-based applications such as Tinder, Snapchat and other social media platforms.
* Compatible with Android and iOS devices.
How to use Location Changer to fake your location on iPhone iOS 16/15/14:
01 Download the software on the computer
Download, install Location Changer on the computer, and launch the program. Once it is opened, simply click "Get Started" to begin.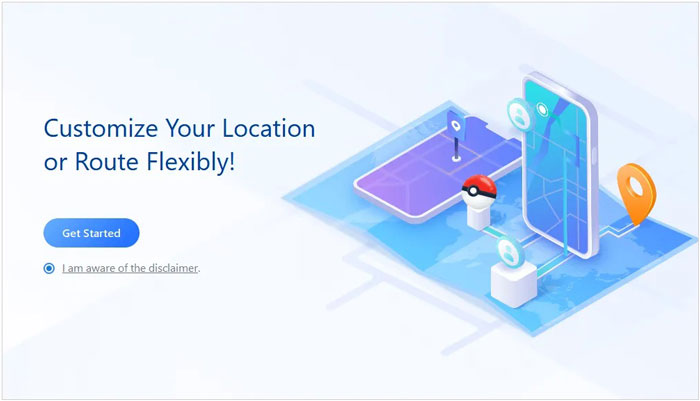 02 Plug the Device into the Computer
Link your iOS device to the computer with a USB cable and grant access.
03 Choose Your Desired Location on the Map
To get started, choose "Teleport Mode", the third icon. Afterwards, select your preferred location or use the search bar in the top left corner to find a specific address.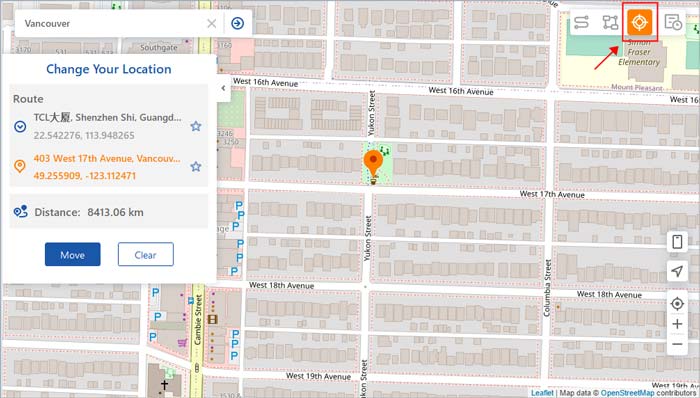 04 Change Location with 1 Click
After selecting your desired location, a pop-up window will appear on the left side. By clicking the "Move" button, you'll be able to change your location on the map instantly.
Ease the process of spoofing your GPS location with Location Changer. You can easily modify your coordinates and keep prying eyes from tracking or snooping on your location with only a single click. No more worrying about protecting where you live.
See more:
Why Is My Location Wrong on My iPhone? (Fixes Included)
How to Change Home Address on iPhone? 5 Ways You Will Need
Method 2. Spoof GPS Location on iPhone/iOS 16 With Nord VPN
How to fake location iOS 14? You can use a VPN such as Nord VPN. With this VPN, you stand a chance of faking your location and tricking others into thinking you are somewhere else. NORD VPN is one of the leading virtual private networks (VPNs) that can modify IP addresses and access otherwise unavailable websites. While NordVPN may conceal a person's geographical position, this isn't the case; instead, it switches an individual's IP address and allows them to visit numerous sites through remote servers. Nonetheless, locations can still be identified. So, it would be wise for users to use NordVPN with other location-altering tools for better protection.
These are steps to start the process:
Step 1. Install Nord VPN after downloading it from the App Store.
Step 2. Click on the "ON" button after launching the app.
Step 3. Now you can change your location to wherever you want.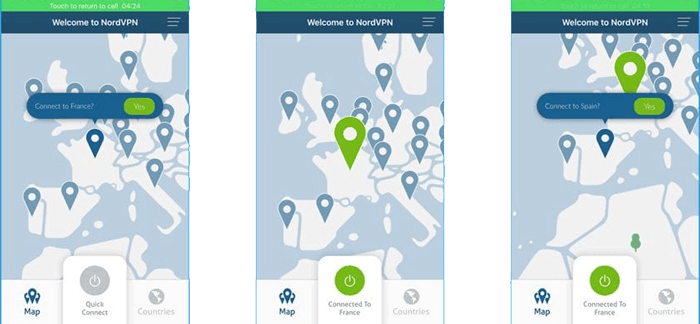 Method 3. Fake iOS GPS Location with Computer Program
If you don't want to download an extra app to fake GPS location on your iPhone, Xcode is the perfect computer program. Here's a step-by-step guide on how to use this tool and fake your GPS on any iOS device:
Step 1. Install the Xcode app on the computer. Launch it to see the Xcode window on the screen. Now set up the fresh project and tap "Single View Application" When done, click "Next". Now provide the project name and hit "Next".
Step 2. Set up the GIT on the Xcode. From the pop-up on the screen, you'll see the question "Please tell who you are" and GIT commands to be applied. Launch the terminal on Mac and follow the commands. For instance, global email "you@example.com". Once done, choose the phone in the "build device" section.
Step 3: Change the location by navigating to the "Debug" menu, pressing "Simulate Location", and choosing the location you want.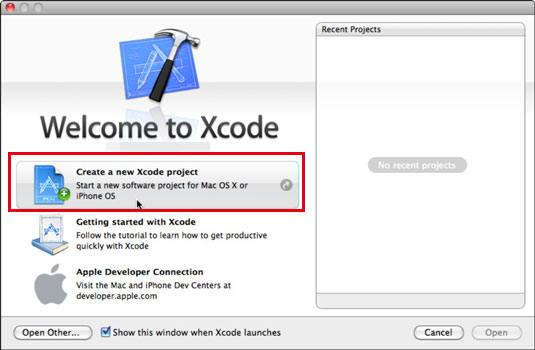 Method 4. Fake GPS on iOS by Jailbreaking
Another surefire way to spoof your location on your iPhone is through jailbreaking. With this process, you can change almost all of the default settings preinstalled on your device. But bear in mind that it could be tricky depending on the version of iOS running. Fortunately, we have 'The Anywhere!' app available, which is compatible with even iOS 14. Here is how to go about it:
Step 1. Install Anywhere faking Cydia application on your iOS device. Install it, then open it from Home Screen.
Step 2. Go to the location you wish to fake. Click on it to see a red pin.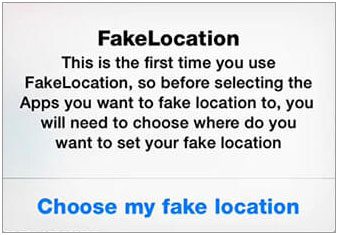 Step 3. Next, click on the blue tab on the screen. Now choose the apps to fake the location.
Step 4. Open the chosen app to see the location changed.
You may also like:
How to Play Pokemon Go Without Moving [Detailed Steps for Android and iOS]
How to Perform a Facebook Location Change [Automatically & Manually]
Part 3. FAQs on Faking Location on iPhone
Q1. Is it legal to spoof GPS location?
In most countries, geo-spoofing is not considered illegal when you want to access restricted content. However, serious legal consequences can occur if you use it for malicious intentions, such as attempting to spoof someone's device.
Q2. Can all VPNs fake GPS locations on iPhone/iOS 16?
Contrary to popular belief, most VPNs boast of providing geo-spoofing capabilities, but in reality, they only change the IP address. That is why many users cannot fake Pokémon GO or target an audience on TikTok using these VPNs. As you know, faking one's GPS location is very different from hiding an IP address and thus requires reliable GPS Spoofer software like Location Changer for accurate results that reflect real locations.
Conclusion
If you are trying to fake your GPS location on an iPhone running iOS 16, there are a few different methods available. You can use third-party apps that allow you to change your location. However, Location Changer is a highly effective tool that can help users fake their location on iOS 16/iOS 15/iOS 14. The app is easy to use and does not require any technical knowledge.
Related Articles:
How to Fake Twitter Location Easily | FAQs and Solutions [Proven]
How to Fake GPS on Android without Mock Location?
How to Fake GPS with No Root on Android? [8 Trustworthy Apps]
[Huawei Mock Location] How Do I Change My Mock Location on Huawei P40 Pro/P30 Pro/P20 Pro?
Easy Pokemon Go Spoofing on iOS Devices in Top 7 Ways
Top 10 iTools Virtual Location Alternatives for Android and iOS Devices
Explore the World from Home: How to Fake Location on Snapchat Map