"I heard that text messages can be sent with computer keyboard instead of a mobile phone. Is that true? Does anybody know how to realize it? I really feel frustrated and annoyed to type long text messages on my phone. How to send text messages from computer to Verizon cell phone?"
When we were students, texting is one of our pleasures. We can write hundreds of thousands of text messages and don't feel tired at all. But with the quickening pace of life, texting is changed into a laborious work, especially when we need to edit a lengthy message. Have you ever thought to text from computer to a cell phone?
There are many free SMS texting sites for you to send text messages online. Hum… It sounds wonderful because typing on your computer would be quick and convenient. However, although mobile phone manufacturers are constantly strives to improve their products and aims to provide the best service, it is still a portable device at hand and we can not do it like on a computer.
Fortunately, with third-party texting software, we can just type a text message fast and accurately via a computer and send to any phone number you like.
Part 1. How to Send Text Messages from PC to Cell Phone with the Best Tool?
Part 2. Two Other Ways to Send Messages from Computer to Mobile Phone
Best tool to help you send SMS from computer to mobile phone:
Coolmuster just announce that they have released powerful software named Coolmuster Android Assistant, which offers a number of features for Android phone management. One of the most magical functions is the ability to send text messages from computer to any mobile phone, including Verizon cell phone. Are you interested in this topic?
If so, read on to see the step-by-step tutorial on how to send text messages via computer with this Android Assistant. The Windows version of the program supports for almost all Windows OS versions.
If you are using a Mac, you can use Coolmuster Android Assistant for Mac to send SMS from your Mac to mobile phone.
Key Features:
- Swiftly transfer all files from your Android phone to computer without quality loss.
- You can directly send messages, even group messages from computer to specific cell phone, including iPhone 14.
- Directly manage your Android data like SMS, contacts, photos, etc. on PC or Mac.
- Feature with a user-friendly interface and support almost all Android brand phones.
- Learn more >>
Since the program comes with both Windows and Mac versions, you should choose to download the right version according to your own computer system. Here, we will set Windows version as an example to see how to send SMS from PC to mobile phone. The operations on Mac version are almost the same so that if you are a Mac owner, you can also refer to the tutorial as below.
Part 1. How to Send Text Messages from PC to Cell Phone with the Best Tool?
As recommended above, you can freely send text messages from computer to mobile phones with the best 3rd-party tool - Coolmuster Android Assistant. So here is the guide for you to use this tool to send SMS to cell phone.
Step 1. Connect Your Phone to Computer
First, connect the data cable for your cell phone to an empty USB port on your computer and wait until the phone appears as a removable storage device in "My Computer". Install and launch the Android managing tool, then, you will see the main interface with some parameter information of your phone, including phone model, system version and storage space size.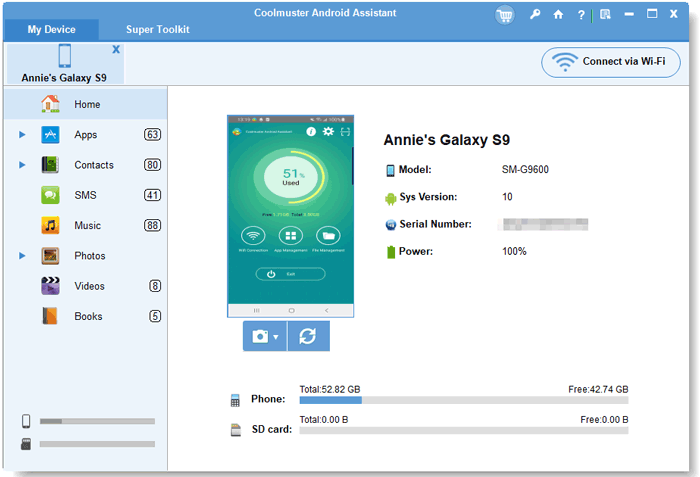 Note: Coolmuster Android Assistant is fully compatible with all popular Android phones, including HTC, Google, Motorola, Samsung, Sony Ericsson, Huawei and so on.
Step 2: Enter the SMS window
All the files in your cell phone will show in the left sidebar, just click the "SMS" category and you will enter the SMS window. Click the New button to bring out the texting box where you can fill in the mobile phone number to whom you want to send the message and then type the messages in the below section.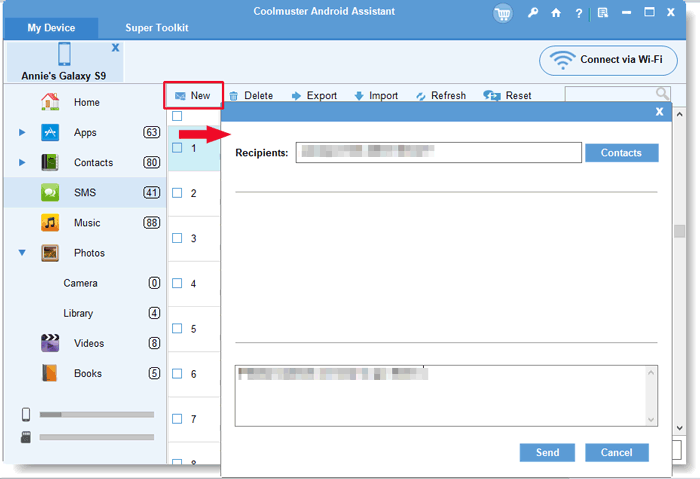 3. Send SMS from PC to mobile phone
After you finish typing the messages, you can click the "Send" button to send the message to the target phone.
After several experiments, the whole texting messages can be finished easily and the target phone can receive the messages instantly with 100% success. This Coolmuster Android Assistant is a full-functional managing tool for Android mobile phones and it absolutely safe, easy to use and reliable. Use it to manage your phone on computer without hurting your phone and avoid data loss. Just give it a try!
Video Tutorial
Part 2. Two Other Ways to Send Messages from Computer to Mobile Phone
Optional Choice 1 : Using a Website to Send Messages from PC to Cell Phone
Aside from relying on a third-party software as mentioned in the above to send messages from PC to cell phone, a website can also allow you to send messages from PC to cell phone. There are a variety of services you can choose from, among which below are the widely used ones:
> SendSMSNow
> TXT2Day
After entering the website as you wanted and needed, you just need to follow the below steps to send messages from PC to cell phone as desired:
- Select the country where the recipient belong.
- Type in the phone number and area code.
- Enter the messages and click on Send option. (Note: Make sure that characters are allowed within the limitation.)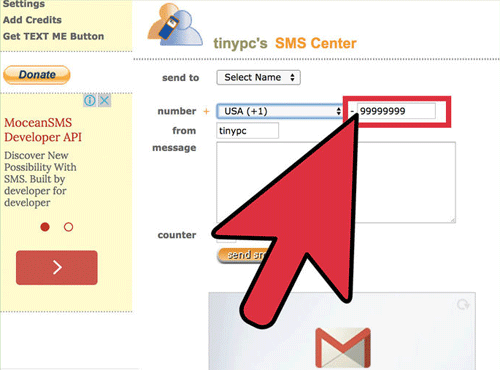 (Attention: While sending messages online from PC to cell phone, you have to be aware of spam. So checking the site's privacy policies is very important, so as to make sure that your personal information won't be illegally sold.)
Optional Choice 2: Using an App to Send Messages from PC to Cell Phone
By downloading the right messaging apps to your PC computer, you can also make it as an easy task to send messages directly from PC to cell phone. Here, for Android users, you are suggested to have a try of Skype and Hangouts, which allow you to send messages to more than one contacts at the same time.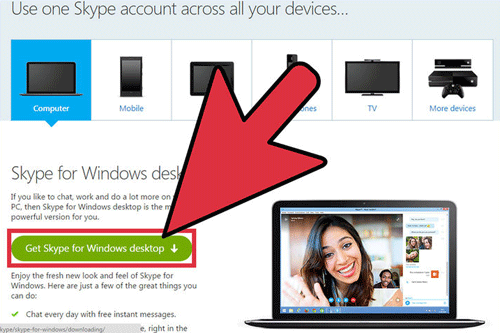 After opening the installed program on the PC computer, sign in your account like Google account or Microsoft account to reach the contacts. Then type the words and send the messages.
Related Articles:
How to Save Text Messages from Cell Phone to Computer
Top 11 Android SMS Manager Apps - Manage Messages for Android Easily
Recover Deleted Text Messages from Samsung Cell Phone
5 Surprisingly Easy Ways to Transfer Videos from PC to Android