As I mentioned in previous article that there are various
risks for rooting Android devices
. Some who prefer to play it safe and not mess with their phone for the fear of losing out on the warranty and limit the opportunities that they can exploit on their phones. On the other hand, there are those who are willing to risk it and decide to root their devices to see what the new unexplored world of rooting holds for them. Here in this article, we mainly tell you how to root Sony phones by using two different rooting tools. You can read to learn which one is more suitable for you. Then, what we should do before rooting?
Before rooting:
Before you start to root your Sony phones, you should master the methods of how to backup Sony phone on computer and how to recover lost data from Sony. So with both tips, you can not only backup your Sony devices, but also retrieve both personal data as well as functionality data that may be lost by rooting your Sony device in the first place! This makes both tips essential for any Android root manager.
How to Recover Lost Data from Sony Phones?
Way 1: How to Root Sony Devices with Root Genius?
Root Genius is a third party rooting application which can work without being installed and guarantees to root your Android device with a single click. It also works on Windows computers. Root Genius has the following features:
Step 1. Enable USB debugging option on your Android device, and disable your antivirus program on your Windows computer.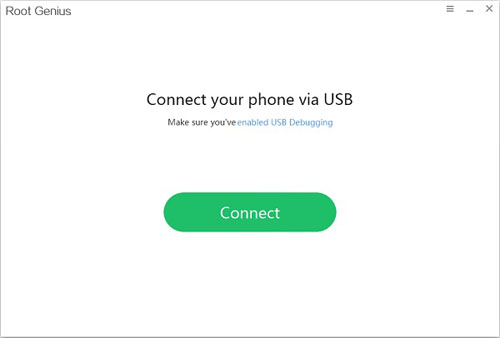 Step 2. Go to Root Genius official site (rootgenius.com) and download this tool on your computer directly. Then connect your Android device to the computer with a USB cable.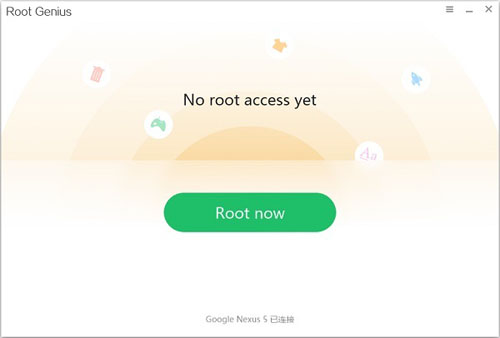 Step 3. Locate the "Root Genius" installation file and launch it. Then when your connected Android is detected, you can click "Root" button to start the rooting process.
When the rooting process is end, the Android device will reboot automatically. Congratulations that your Android device is rooted successfully.
Way 2: How to Root Sony Phones with Kingo Root?
KingoRoot is one of the applications that can root the Sony phones and other Android devices in a click. The following are the steps.
1. Download and launch the KingoRoot apk, tap "OK" to continue;
2. If you experience issues when installing the apk, just follow the instructions to set your LG phone.
- Install Blocked: settings> Security > Unknown Sources >Check the checkbox and allow;
- Harmful App: Settings >Security> Verify apps> Uncheck it
3. Check on your internet source to ensure that there is a stable connection. Click the "One Click Root" to begin the process.
4. There will be a display of the rooting progress. If the rooting fail, keep trying several times.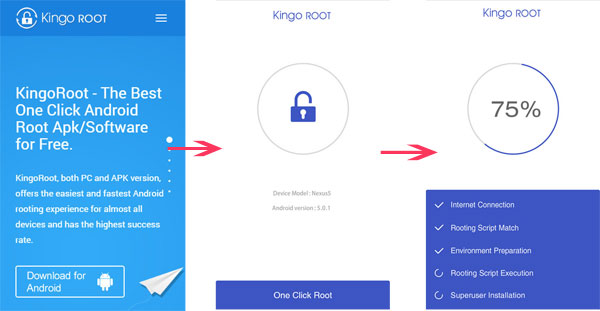 Related Articles: