Rooting helps in gaining access to carrier-blocked apps, latest features of the OS, block advertisements and power up your phone's hardware. Phone's speed and battery life is also boosted when the device is rooted. Rooting enables users to customize their ROM. Rooting also helps in automating your Android smartphone and get the best out of apps like Tasker and Automated Device. Rooting has so many advantages but it also brings some risks (for more details, you can refer to
risks for rooting Android devices
). Rooting requires skills which should be able to give you a sure and certain end result of improvisation to your device. Most of us can make do with the features already available on our device and rooting may cause them to lose updates and warranty.
Thus, rooting is mostly needed by individuals who are heavy users and may need apps that are not easily available. Such, people may take the risk of rooting. Choosing a risk-free and 100% secure rooting app is quite important. Root Genius is one of the most popular Android rooting programs and in this article, we will focus on this app to tell you how's the performance of it.
What's Root Genius?
Root Genius is a third party rooting application which can work without being installed and guarantees to root your Android device with a single click. It also works on Windows computers. Root Genius has the following features:
> Supports and roots over 10000 devices
> Roots in only one step- a single click
> Provides to root device in Recovery Mode
> Does not install other applications when rooting your device
> You can install or not install the app on your device. The portable mode works without installation directly from the .exe file. The setup format requires you to install the app on the device.

It's one of the best apps our there and can help you in your rooting. We particularly love it because it's compatible with most devices out there. Next, we will show you how to use the Root Genius to root your Android phones and tablets.
User Guide: How to Root Android Devices with Root Genius?
Note: As stated before, rooting your android device is a risky affair. Therefore, we kindly suggest you backup your Android phones to computer by using Android Assistant.
Step 1. Enable USB debugging option on your Android device, and disable your antivirus program on your Windows computer.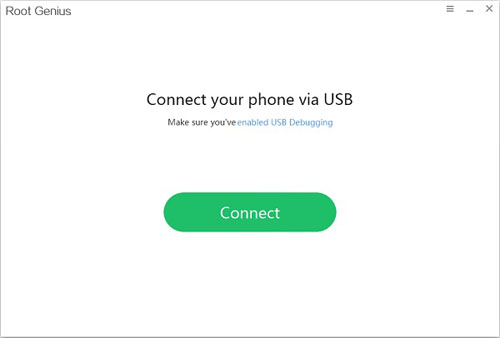 Step 2. Go to Root Genius official site (rootgenius.com) and download this tool on your computer directly. Then connect your Android device to the computer with a USB cable.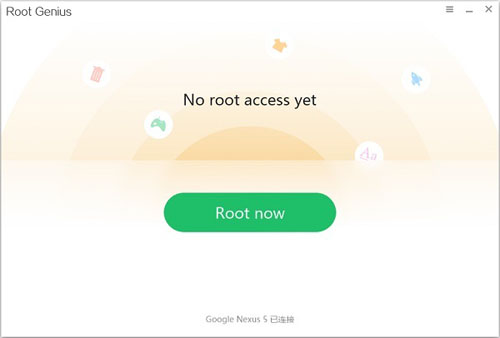 Step 3. Locate the "Root Genius" installation file and launch it. Then when your connected Android is detected, you can click "Root" button to start the rooting process.
When the rooting process is end, the Android device will reboot automatically. Congratulations that your Android device is rooted successfully. If you are not sure whether your Android device is rooted or not, you can click here to check your Android root status.
Related Articles: