Why do people want to root Android devices?
Rooting is a dangerous, but exciting world. Why dangerous, you may ask? That's because manufacturers repeatedly keep reminding their customers that tinkering with their devices will automatically void the warranty that the product comes with. However, the mysterious world of rooting can provide you with innumerable advantages.
Once you root your Android device, you get the privileged administrator access to your phone. This means that there are (almost) no limitations when it comes to doing several things on your phone that you once couldn't even think of, such as installing incompatible apps, unlocking hidden features, extending your battery life and pushing up the speed of your phone, playing around with the user interface, blocking pesky advertisements, preparing for seamless transitions and other exciting things!
Related Article: Risks for rooting Android devices.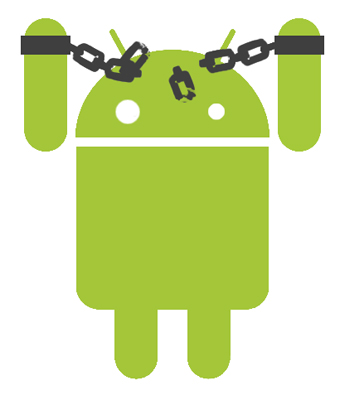 Is Rooting Android Phones and Tablets Legal?
To be precise, there is no clear answer to this question as there are some countries where rooting is strictly illegal, while there are some where you can root your devices. In fact, some of the manufacturers permit the users to root their phones. For example Google allows rooting on its Nexus smartphones, but, Apple has not given approval to its users for jailbreaking its devices. So if you root your Nexus, you're safe; if you jailbreak your iPhone, you're still safe, but, it's illegal.
With that being said, rooting your android devices are safe because:
1. Android has always mentioned that it encourages modification and development, so if it criminalizes rooting, it is literally going against one of its most impactful statements.
2. Google has gone one step further and designed devices to ensure safe rooting by its users.
3. Makers of android devices like Google, HTC and Asus, provide devices with unlocked bootloaders that also motivates further development of their android devices.
Since the laws regarding rooting varies from country to country, let us have a look at some of the countries around the world to get a better idea.
The common laws in various countries that address Android rooting:
1. USA:
According to the Digital Millennium Copyright Act, 1999, the United States of America has declared it illegal to root your android device without the permission of the manufacturer. However, if you root your device only to download and install apps that are legally available and cannot be downloaded from the official Google Play Store, then the Librarian of Congress has been given the right to grant exceptions.
2. Canada:
The 2012 Copyright Modernization Act, specifies that it is illegal to tamper with digital locks in any way. However, there are exceptions for unlocking mobile phones, maintaining user privacy, interoperability and security purposes. Importing and selling any services or tools for hacking into android devices is prohibited by the law.
3. European Union:
The Free Software Foundation Europe maintains that rooting android devices is legal. However, according to the European Union's 'Computer Programs Directive', rooting is a violation of copyright. The act, however, provides an exception if rooting is solely carried out for interoperability. Simply speaking, you are safe if you root your device only to install and use apps that have been legally acquired.
4. India and New Zealand:
In India and New Zealand, the situation is very similar to that of European Union when it comes to the subject of rooting. If you're rooting your phone for purposes that don't infringe upon copyrights, then you are absolutely safe. However it is illegal when you root your phone for infringing copyright purposes.
You should also know that nobody on Earth, so far, as been taken to the court of law for rooting their devices, and thousands of people opt for rooting every single day! We don't want to nudge you into the rooting world - that is completely your choice - but it is a popular trend.
Related Articles:
Root Android Device with Android 6.0 Marshmallow