Android devices are popular for many different reasons. One of the most important is placing the extra power of the device into the users' hand. Therefore, people can do all kinds of different things with their devices today. First of all, before explaining why rooting is done, users will need to know, what is rooting? Simply stated, rooting a phone is gaining access to the deepest level. Meaning the user can now do what the manufacturer of phone does not allow. Even though rooting an android has many great benefits, there are some drawbacks too. Two of the more commonly known include:
- Voiding out the Manufacturer's Warranty
- Bricking the phone (i.e. when done wrong, the phone is throw away).
Since there are possible risks for rooting Android devices, choosing a reliable and professional Android rooting tool appears to be particularly important. There are so many popular Android rooting applications available, such as Super Root app, FramaRoot, Root Genius, Root Explorer, etc. Here in this article, we are going to share you with another well-known rooting program - Root Master. Below are the features offered by this app, and user guide of it.
What's Root Master?
Root Master can be described as an rooting tool that has been designed specifically for Android devices. It is an app that comes highly recommended for ease of use and high performance. People use the Root Master as a great alternative to other apps that developers have released from this same industry. For those who are interested, it is important to note that this tool can be used without having to install the software on a desktop computer or a PC. Some of the main devices that users can root are as follows:
> Android smartphones
> Android tablets
Both of which can be made by Motorola, Sony, HTC as well as other popular or common branded mobile phones. Before using Root Master, however, users should also know that there are different versions that can be downloaded. Also, because it is not complicated, it's a user friendly tool that virtually anyone can use to root their mobile devices. Here's a few features that the user can expect: when they down load the version that they need.
> Boots up system performances
> Access more apps
> Extends battery life
> English and Chinese Languages are Available
> One Click Tap option to initiate the process
The following contents will show you how to root Android devices by using Root Master:
How to Use Root Master to Root Android Devices?
First off, here are some things you need to do beforehand:
Backup your Android Device: Backup your Android device on computer in case of losing data during or after the rooting process.
A Charged Battery: Keep the battery of your Android device no less than 80%.
Next, let's begin to see how to use Root Master:
Step 1 - Visit root-master.com on your device and download it directly through any Internet browser on your device.
Step 2 - Install the Root Master on your device and then launch the stock "Settings" application and activate the "Allow Installation from Unknown Sources" option.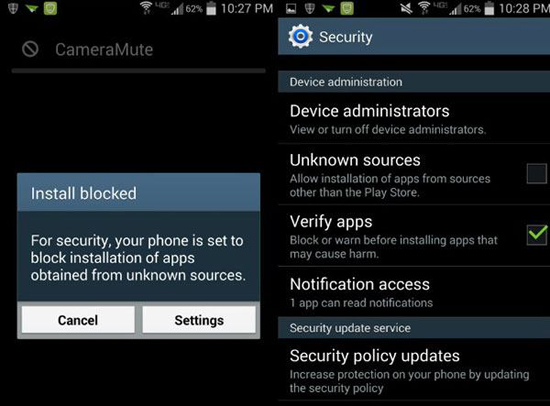 Step 3- Once the program has been installed, you can launch the app and click on "Start" button to begin the rooting process. Please be noted that the rooting will last for a few minutes.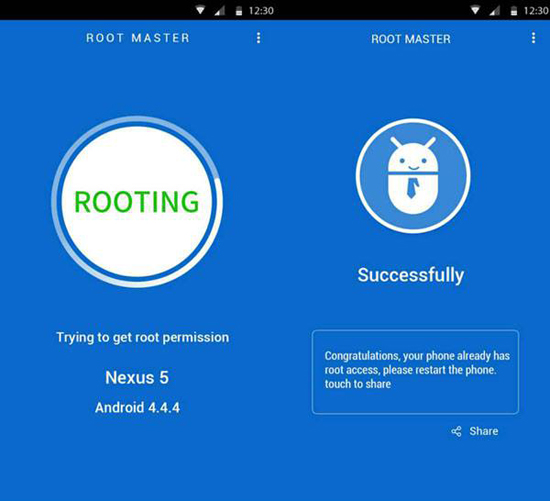 Now, you can check the Android device is rooted or not by yourself, and then install or uninstall any sources of apps as you like.
Related Articles:
How to Root Samsung Galaxy S4 GT-I9500?