People look for different apps for a wide range of different things. In fact, apps are often designed to make everyone's life better, especially since it can simplify the most daunting tasks. Developers all over the world are identifying things that people need, and they are offering solutions to resolve them. Which means, based on the operating system that the person is running on their phones, tablets, desktop computers, laptops and the like, there are always apps needed for tasks and projects that people are attempting to complete. This said, this is also why people who use Mac are always looking for the best of the best apps available on the market today. In specific, those that have been identified as the best for free. So, for Mac users who want a small part of this gigantic list, here's 5 of the best on the market today.
#1 - Coolmuster Android Assistant for Mac
The Mac version of Coolmuster Android Assistant has been designed with at least one thing in mind, and that is to make managing Android smartphones and tablets easy. It can be described as an essential handheld manager for Android mobile device users. Specifically, for those who enjoy downloading all kinds of different types of music and videos. This app can also be used for sending text messages via Android mobile phone. The following features have been included for everyone's use.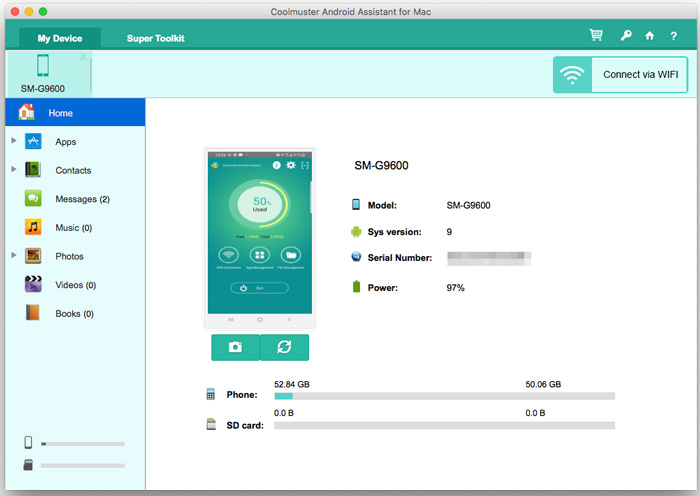 - Single click backup for transferring Android data to Mac
- Convenient downloads, exports, imports,, installs, and uninstall solutions
- Contacts can easily be Added, deleted, edited and backed up
- Text messages directly from Mac to any phone number.
#2 - Coolmuster Lab.Fone for Android Mac
The Mac version of Coolmuster Lab.Fone for Android Mac has been designed to recover Android Data that have been lost on Mac. Because tablets and android phones are often used as storage devices, people use them to save their files. With the use of this app, it helps with elimininating the frustration that users normally experience when they have lost important files, especially since this app provides the tools that's needed to quickly recover files that have been inadvertently lost or deleted. This recovery feature applies to documents, music, photos, videos, contacts, and SMS messages. It has also been designed to allow the user to preview these files prior to recovery.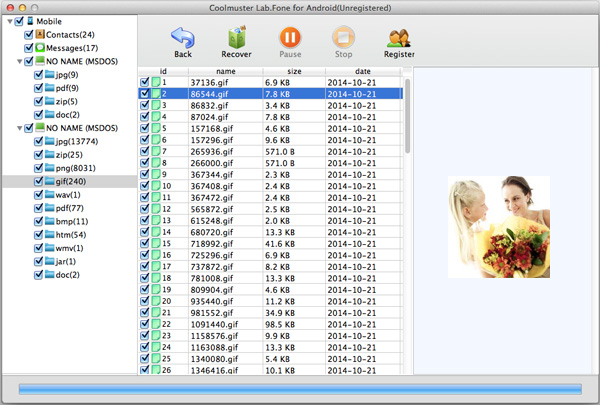 #3 - Chrome to Phone
When people stay on the go, they may need additional features to assist them with keeping organized and up-to-date. With this in mind, Chrome to Phone has been developed. This app will allow the users to save all of the links that they have browsed throughout their day. Specifically, in situations when they are leaving work for home and they want to skim through all of the interesting links that they opened up earlier. In order to do this, the features in the Chrome to Phone app will allow each user to push links, phone numbers, maps, and anything else that they may need to their Android phone when they are in transit from one place to another.
#4 - Dolphin Browser HD
Because high definition is available in so many different technologies today, people like to take advantage of it wherever and whenever they can. This is why the developers of Dolphin Browser HD have provided a powerful experience for their users that allows them to utilize a full featured desktop browser. In fact, this app has been designed with multi-touch pinch zoom, tabbed browsing as well as add-on support. With one handed internet browsing sessions in mind, users can take advantage of speedy tab recovery, RSS detections and bookmark folders.
#5 - Androdify
Since its implementation, Androdify has been a big hit among Android users everywhere. Some mobile users have even switched out their iOS-using friends so that they can Androidify themselves. So, what is Androdify and its features? This is an app that allows the user to personalize the little green robot avatar by using a myriad of customized options. Also, once the user is complete with their personal customizations, they can post it to their Facebook wall.
Click the above button to have a try with this program. And following is the main interface of this tool.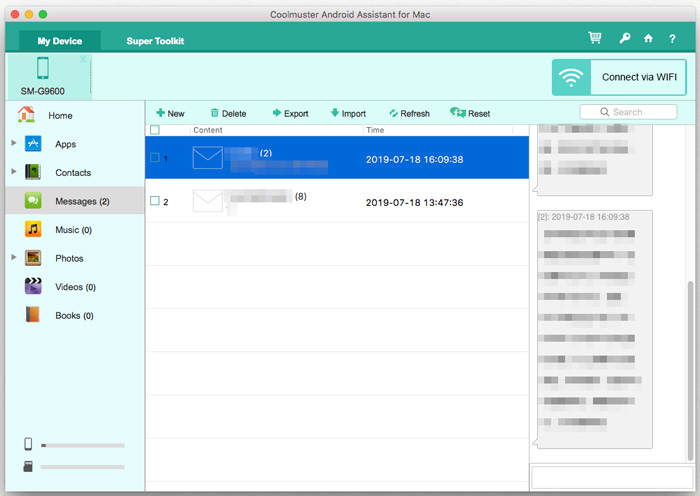 Related Articles:
How to View Android Text Messages on Computer
Recover Deleted Text Messages from Samsung Cell Phone