Every generation of network technology comes with greater functionality and speeds, improving our lives in various ways. The invention of 1G brought us the first cell phone. 2G enables us to send text, and 3G allows us to browse pages online. And 4G, the current network that most of us are using, lets us enjoy streaming videos and gaming on the go.
And now, the fifth generation of wireless technology - 5G, is growing rapidly. Unlike 4G, which is limited to mobile devices, 5G is on an entirely new level. Are you curious about the difference between 4G and 5G? Let's explore.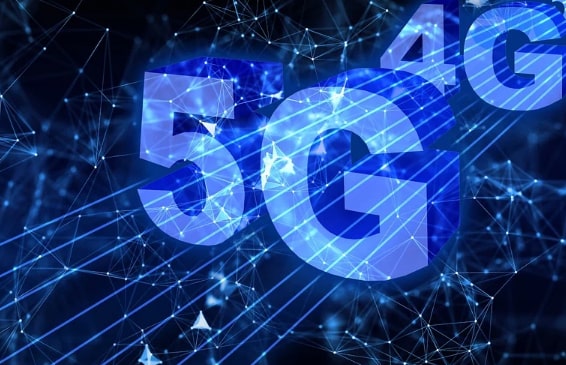 1. Speed - The Key Difference between 4G and 5G
2. Capacity - More Devices Can Be Connected to 5G
3. Latency Rate - 5G Is Much Lower
4. Security - More Regulations Will Be Needed
5. Coverage - 4G Will become the New Baseline
Common FAQs about 5G
1. Speed - The Key Difference between 4G and 5G
The speed is the key difference between 4G and 5G. With 5G, we will enjoy lightning-fast speeds and more reliable connections.
According to Business Insider, 4G can reach a maximum speed of up to 100 Mbps, but the actual performance usually does not exceed 35 Mbps. 5G is 100 times faster than 4G. The maximum theoretical speed is about 20 Gbps, and the current actual speed is 50 Mbps to 3 Gbps.
You may ask, how does 5G speed affect me? Let's say you want to download a high-definition movie to watch. With the weaker 4G speed, it takes about 50 minutes to download. While 5G network makes the downloading much quicker-only 9 minutes. You can also stream live TV with almost no buffering. Sending files over the internet will also be much more convenient and efficient.
But this is just the tip of the iceberg.
This download speed will pave the way for applications that we can hardly imagine today, such as virtual reality or driverless cars. It makes the advanced tech things in businesses run smoother. Manufacturing experts talk about the possibility of placing cameras throughout the factory and collect and analyze a large number of shots very quickly to monitor product quality in real-time.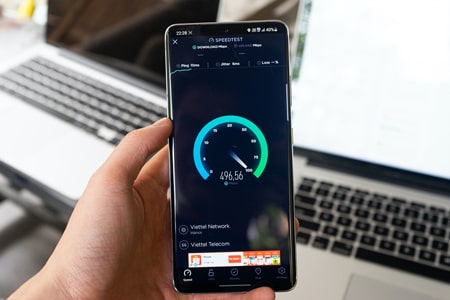 2. Capacity - More Devices Can Be Connected to 5G
4G can sometimes be difficult to handle multiple devices in the same location or during peak hours. You may have encountered this situation when trying to use your phones during crowded sports events or concerts.
This problem will be fixed in 5G. Thanks to the small cell technology, 5G provides more cell density and enhances network capacity. It can eliminate network congestion, allowing more users to connect at the same time. It can be intelligently transmitted to every device with high precision. This accuracy reduces noise in 5G, making it easier to connect many devices.
With 5G, networks will be denser, which means they can support more users and connected devices, thereby increasing mobile devices and connection capacity. In this way, we can easily open web pages or Instagram in crowded concerts or stadiums.
3. Latency Rate - 5G Is Much Lower
Latency is also a key differentiating factor between 4G and 5G. So what exactly is it? Latency is the time that elapses from when the device sends the information to when the receiver can use it. Because of the physical distance between your device and the server, all Internet connections will inevitably experience a small amount of delay.
Shorter latency supports quick response interactions, so we expect the lower the latency, the better. The latency of 4G is currently around 50 milliseconds, which is already very low. Experts hope that the 5G network will shorten it to less than 1 millisecond.
This landmark technology is critical to many applications and technologies. It will facilitate innovations such as remote real-time gaming. It allows people from all over the world to play games with wireless internet-connected devices, and everyone is on the same page at the same time.
For technologies that rely on the cloud to process data, such as self-driving cars, reducing latency is also a big step forward. They need to send signals to computers in the cloud via the Internet, and then make real-time navigation decisions. In order to ensure the safety of vehicles and passengers, this communication needs to be instant.
However, latency is also one of the most complex tasks, and there is still a long way to go. It may take 10 years to make the 1 millisecond latency for 5G possible.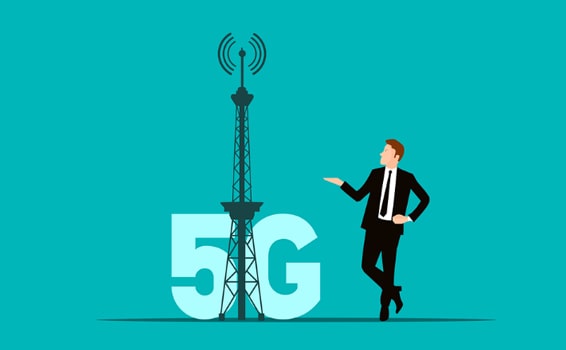 4. Security - More Regulations Will Be Needed
With faster connection speeds and wider support for connected devices come higher risks. In the future, there will be more private mobile network deployments and network access from third-party providers. All these increased connectivities come at a price, which increases the opportunities for hackers. This requires our networks and data need to be more resistant to external attacks than ever before.
Therefore, 5G networks should provide consumers with more protection than existing 4G/3G/2G networks. The deployment of 5G must have the correct security level. Suppliers, network operators, and regulators will need to find and implement solutions to reduce the potential risks.
5. Coverage - 4G Will become the New Baseline
5G has just begun, and it takes time to create a mobile communication infrastructure that can support 5G. Therefore, its coverage is smaller than that of 4G. Moreover, the lightning-fast speed and low latency of 5G rely on the high-frequency spectrum, which has a small coverage area and is not very reliable. When you are close to a 5G cell tower, your phone will connect and access super high speed. If you are not there, your device will resume the 4G network.
Almost all modern mobile phones support 4G, so it will not cause any problems for most people today. 4G will provide the necessary support for 5G networks and they will work collaboratively for us. 4G will be the minimum level of service for people living in remote areas.
In a word, it is likely that for a long period, even after 5G-supported phones are more widely adopted, people will mix 4G and 5G.
Common FAQs about 5G
Q1: Do 5G phones work on 4G networks?
A: Yes. The 5G-compatible mobile phones will still work on 4G networks.
Q2: How is 5G better than 4G?
A: 5G delivers much quicker speed and lower latency rate. And it has more capacity and uses the spectrum better than 4G.
Q3: What kind of devices can 5G connect?
A: 5G is designed for more than just mobile gadgets. It can be used in a very flexible way and it literally connect anyone and anything together, such as machines, devices, etc.
Q4: When will 5G arrive?
A: 5G is already available today. Global operators began rolling out new 5G networks in early 2019. In addition, all major phone makers are commercializing 5G phones. Soon, more people may have access to 5G.
Related Articles:
Apple iPhone 12 vs. Samsung Galaxy S20: Comparison
How to Transfer Data to Huawei P60 Pro/P60 from Another Phone [New]
5 Ways on How to Transfer Photos from iPhone to Huawei
How to Transfer Data from Samsung to Motorola Effortlessly?
Top 10 Android to Android Data Transfer Apps: Which One is the Best?
iCloud vs. iTunes Backup: What's the Difference between Them?