How to Fix Phone Keep Turning off Issue?
It is not uncommon for a mobile user's phone to turn off by itself, from time to time. Because these problems can be irritating and frustrating when the person is trying to use it to make a phone call, send a text and perform other activities, these problems will need to be identified first before a solution can be recommended. From automatic shut offs with an iPhone to unknown shut offs with android phones, each mobile phone can be affected by these issues. So, for those of you who are interested in knowing what is actually happening, here is a list of reasons why your phone may turn itself on and off automatically.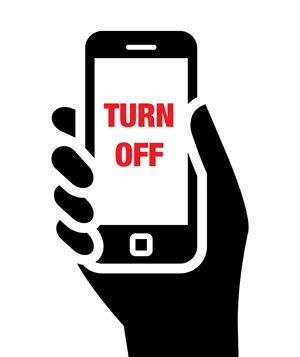 Part 1: Some Reasons on Why A phone Keeps Turning off by Itself
Part 2: Solutions to Fix Phone Keep Turning off Issue
Part 1: Some Reasons on Why A phone Keeps Turning off by Itself
First of all, before getting started, it is important to note that advanced users usually know how to trouble shoot issues that affect their mobile devices. Therefore, when they are getting started, they may want to isolate the issues that they are encountering into either software issues or hardware problems. So, to identify the reasons why these phones will turn on and off by themselves, you may want to start by identify software issues and then move on to troubleshooting problems that can occur due to hardware malfunctions. Hence, here is a list of reasons that have been broken down into software and hardware classifications.
Read Also: How to Fix Android Bootloop Issue?
Software Problems:
> Android Phone shuts off due to problems with the processor not responding. In these cases, the problem may be due to long response times. Typically, when the processor on the phone does not respond to a command, the Android OS will reset itself automatically by shutting itself off.
> Error Occurs When Multiple Apps or Installed simultaneously. In these situations, the phone may lock itself or power off. These problems normally appear when the user is attempting to install 20 to 30 apps at the same time.
> User tries to install too many widgets. The operating systems will not respond appropriately to an installation when the user is trying to install too many widgets. Similar to processing multiple apps at once, too many widgets can cause the same auto shut off issues.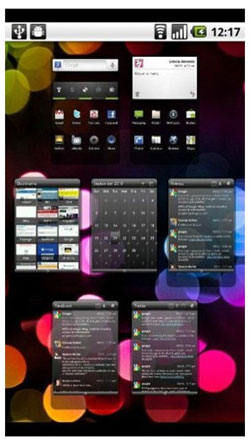 > Older Version of the Software on the mobile device. If a user is running an older version of the software that they are using on their mobile devices, the phone is also subject to unplanned automatic shut offs. So, these problems will need to be corrected before these problems will stop.
> Battery Temperature on the phone is too hot. To protect the device, it will auto shut off so that the phone can cool down.
> iPhone auto shut off problem defect in iPhone devices.
Hardware Problems:
> Phone terminal and the battery in the phone has a poor connection to the phone will begin to perform auto shut off modes.
> The battery has too much dirt and debris on it to function properly so it will protect itself with an auto shut off mode.
You May Want to Know: How to Solve Android Stuck on Boot Screen
Part 2: Solutions to Fix Phone Keep Turning off Issue
1. Problem: Intermittent power shut off problems due to slow responding processor issues
Fix: Shut off is an automatic fix since it will fix the slow response time by clearing out the cache and other applications running in the background. Cache is cleared out when the phone is reset.
2. Problem: Too many apps being installed at the same time
Fix: To the menu to uninstall the apps that you are trying to install on your mobile device
3. Problem: Software is Out of date
Fix: Install the latest Operating System that the manufacturer has released to correct this issue. To do that, you should connect your phone to WiFi, open Settings > About Device > Software update > Check for updates > Update > Install.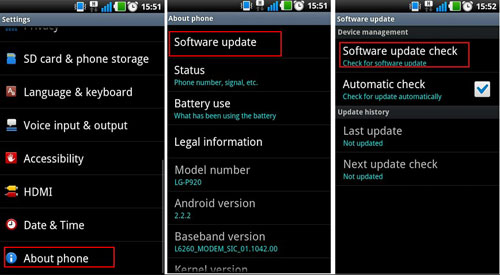 4. Problem: Battery too hot, Shuts off to protect the device - higher than 60 degrees Celsius
Fix: Close all of the apps that's running in the background and then initiate the auto sync features. The problem will be eliminated once the phone is allowed to cool down.
5. Problem: Hardware is adversely impacted by dirt and debris on the phone's terminal. Therefore, the connection between the battery and the terminal will be bad.
Fix: Clean off the battery with a clean dry cloth to remove the dirt and debris. Place the battery back into the unit properly before you turn the phone back on.
6. Problem: iPhone defect issue identified with many complaints. The phone shuts off even when it still has enough charge on the battery to keep running. This phone does the auto shut off randomly so it may be difficult to pinpoint.
Fix: iPhone should be reset to correct the problem. To reset the phone, the user will need to hold down the home button and the sleep/wake buttons simultaneously. This step should be done for at least 10 seconds before they are released. When these 10 seconds have passed, the user should see he Apple logo on their devices. By the way, you need to backup your iPhone beforehand because everything will be erased after you reset your iPhone.
Related Articles:
How to Print Contacts from Android Phone