Many people love android devices, and you will find most of them having at least one. The reason is, it gets few problems. Despite that, they can give issues to the user. You may find your Android gadget unresponsive or fails to turn on.
You might try pressing on the power button to turn it on, but all your efforts may end up being fruitless. What to do in this case? Do not worry anymore as you've come to the right place. This post brings you important ways on how to flash a dead Android phone. So, without further ado, let's begin.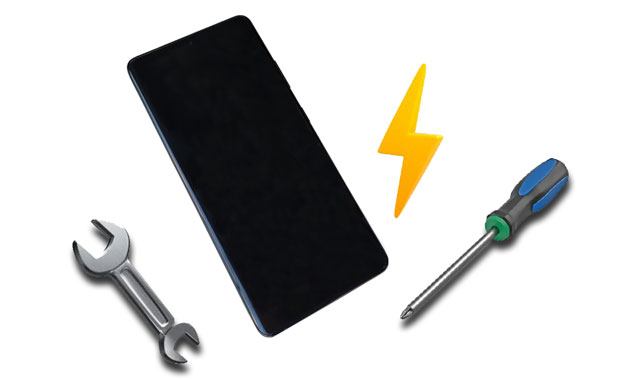 Part 1: What Might Make a Dead Android Phone?
Part 2: How to Flash a Dead Android Phone for Software Issues
Part 3: How to Fix a Dead Android Phone for Hardware Problems
Part 1: What Might Make a Dead Android Phone?
If your Android phone is dead and it's your first time encountering such a problem, you can indeed get worried. However, there might be several reasons making your Android phone dead, as highlighted below:
* Installed an incompatible and incorrect ROM: If you run an inappropriate ROM on an Android device, you might make your phone freeze or get bricked.
* Your Android phone might be having malware or virus: Actually, this is a common reason for most dead Android phones. Usually, a phone can be infected if you download unofficial apps from unknown sources or click suspicious links.
* Installed incompatible apps on your Android phones: A dead Android gadget can result from installing unsupported apps on the phone.
* A damaged device: Also, your phone may be damaged, especially the hardware part; that's why it's dead.
* Opened the corrupted files: The app files that are stored on the external storage like an SD card, can also make your phone dead.
Anyway, do not panic if you have a dead Android phone. You can resolve it effortlessly in easy ways.
Further reading: You can also get 5 ways to fix the Android phone with a black screen.
Part 2: How to Flash a Dead Android Phone for Software Issues
You may get your phone working again if you follow the correct procedures. The below ways are your savior if your Android device is dead. No technical knowledge is required with these fixes.
2.1 Flash a Dead Samsung Phone with Android Repair
Using the Android Repair software is a sure way of flashing a dead Samsung gadget. It does many other things apart from flashing the dead phone. The best thing about this tool is that the flashing process is very easy with just one click.
This software sounds great, but can it work on a Samsung device? Well, there is no need to worry about its compatibility because it's widely compatible with all Android phones, such as Samsung Galaxy S21 Ultra/S21/S20/S10/S9/S8, Samsung Galaxy Note 20/Note 10/Note 9/Note 8, ZTE, Google, OnePlus, Xiaomi, Honor, and more.
Download this Android repair software for free.

Below is a step by step guide on how to use this dead mobile flashing software to flash a dead Samsung phone from a PC:
Step 1: Install the Software
Install then launch the dead mobile repairing software on the computer, then tap System Repair from the toolbox to get to the repair module.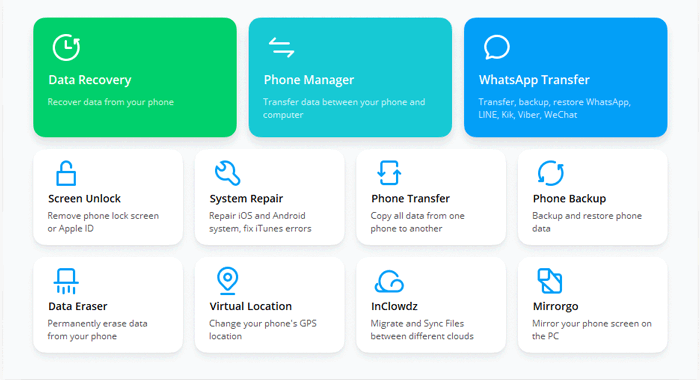 Step 2: Connect Your Dead Android Phone to the PC
Connect the dead Samsung phone to your computer using a USB cable, and choose the Android Repair option found on the left sidebar. After that, you'll get the list of Android issues that can be fixed by this tool. Please go through them and click Start.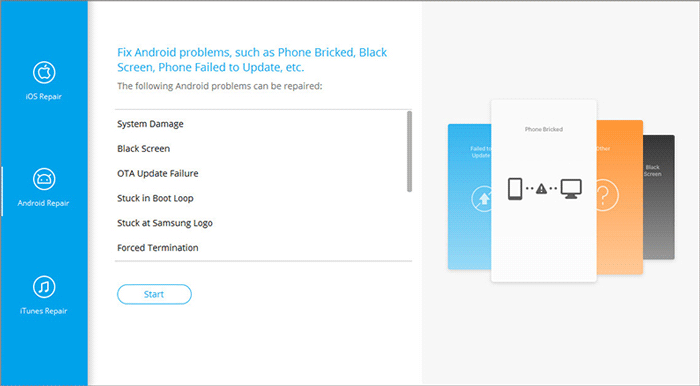 Step 3: Choose the Correct Device Information and Fix It
Please select the information of your dead Android phone on the interface, tap Next, type in 00000 in the blank, and hit Confirm.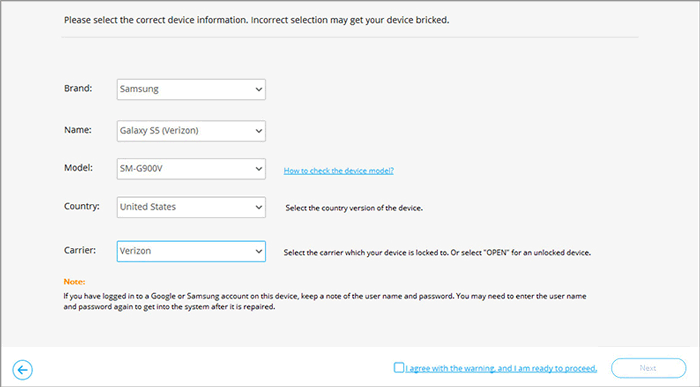 Follow the guide to boot the Android phone in the Download mode. After that, tap Next. The tool will download the firmware and fix your dead Android phone.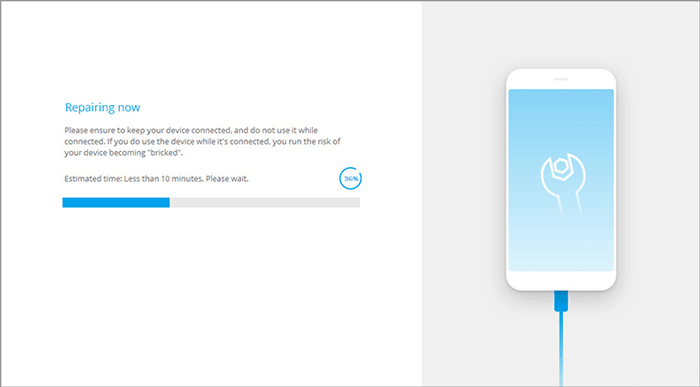 You might like it: It is easy to transfer many photos from Android to a USB drive. Let's check it out.
2.2 Fix Dead MTK Android Phone via SP Flash
The Smartphone Flash tool is widely used for any Android device that is dead. However, the rate of success is very low. Thus, to some extent. It should not be your first choice. Here is how to use SP Flash:
Step 1: First, install the MTK driver on your computer and download ROM that you will use for flashing.
Step 2: Now download the SP Flash tool and extract the file on your computer. You need to open the flash_tool.exe file for opening the SP Flash window.
Step 3: Click on the Download tab and choose Scatter-loading. Next, find the downloaded file and click Open. Then choose Download on the SmartPhone Flash tool window.
Step 4: Now connect your dead phone to the computer. After the software recognizes it, the flashing process will begin. Once done, a green circle will be seen that indicates Download Ok. Disconnect the phone and wait till it reboots.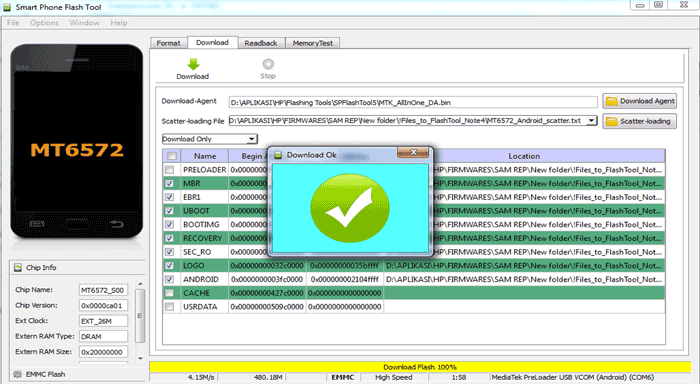 Bonus: Looking for a reliable Android phone memory recovery tool? You can directly check the list displayed 11 options.
2.3 Flash an Android Phone That Won't Turn On via Factory Reset
A time factory resetting your device in recovery mode may also solve the problem. Here is what to do:
Step 1: Long press the Power and Volume Up buttons. After some time, the device will enter recovery mode.
Step 2: Select Wipe data/factory reset and Yes to confirm the process. After it finishes, the device will reboot automatically.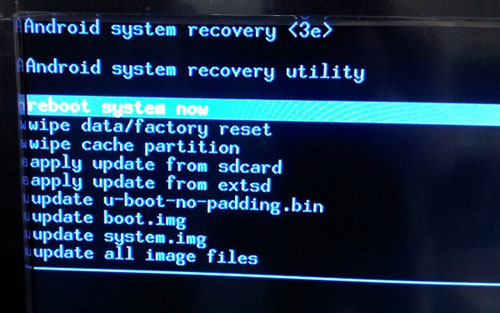 2.4 Flash a Dead Samsung Phone from PC via Odin
If you want to flash a new firmware, then using Odin is a great way to go. Honestly, this technique is quite complicated since you must find and download the firmware in advance. Remember to use a safe source when downloading the program to prevent more damage to your device. Here is how to use the Odin tool:
Step 1: Download Odin on Your PC
Download the Odin firmware files that support your Samsung model, and extract the firmware to the computer. Then find and install the proper driver for your gadget on your computer. You may get them from your manufacturer's website. Note that Odin recognizes only files with .tar.md5, .bin and .tar.
Step 2: Install a Driver and Odin
Download and install a Samsung USB driver on your computer, and you can get it at: https://developer.samsung.com/android-usb-driver. Once done, restart your computer.
Install the Odin on the computer, right-click on the button and select Run as Administrator. Then connect your Samsung dead phone to the computer with a data cable.
Step 3: Boot Your Dead Phone into Download Mode
To boot your Samsung phone to the download mode, please press Power and Volume Up buttons to enter the recovery mode and choose Reboot to bootloader; then press Volume Down and Power keys for over 7 seconds, and connect the phone to the computer via USB.
Step 4: Repair Your Dead Samsung Phone via Odin
After the software recognizes your phone, tap AP or PDA to choose the .tar.md5 file downloaded on your computer, and click Start. After the flashing process is over, your phone will reboot automatically.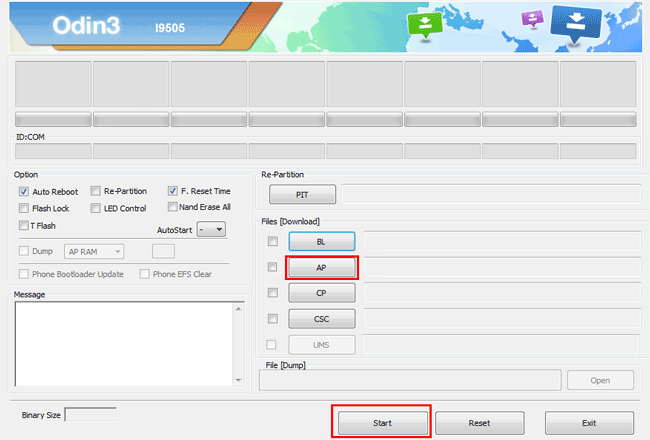 Tips: Did your contacts disappear from your Android phone? If you want to find out the reason and regain your contacts, please don't miss this post.
2.5 Repair Dead Nokia Phone with Phoenix
Phoenix is a great tool that can fix a dead phone. It's similar to the Odin and SP tool and works well on Nokia phones. So, it's an ideal tool for any dead Nokia device. Here are the steps of repairing a dead Nokia phone with Phoenix:
Step 1: Firstly, download then install the Nokia PC suite driver on the computer and then download the Phoenix tool and launch it.
Step 2: On the toolbar, tap Tools and choose Data Package Download from a drop-down list.
Step 3: After that, move the downloaded firmware for the dead Nokia device and save it in the new folder. You should then go back to your Phoenix tool window, tap File, and choose Open Product. Then feed in your details and tap OK.
Step 4: Tap on the Flashing, choose the Firmware Update and browse to choose the product code, then tap OK again. Then move on and choose Dead Phone USB Flashing from Firmware Update Box.
Step 5: Lastly, tap on Refurbish, and connect the phone to your computer using the USB cable. Wait for some time for the phone to restart automatically.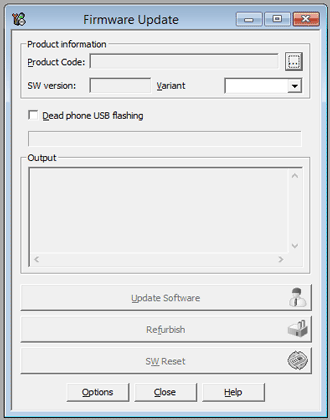 See also: How to fast get out of Odin mode on a Samsung phone? You can get help from this guide.
Part 3: How to Fix a Dead Android Phone for Hardware Problems
Your android phone may also be dead due to hardware problems. Since the above methods can't solve the hardware problem, you can try the below to see if your phone will turn on.
3.1 Make Sure Your Phone Can Be Charged Properly
If you find your phone not turning on, the charging parts may be the problem. Check the charger, USB port, cable, and also electric socket. To ensure your phone can be charged properly, thoroughly check the charging things to see if they are faulty.
Try using the same charger to charge a different phone. If it's charging well, clean your phone's charging port and try charging it again. Also, clean the socket and charger to ensure that any of them aren't the cause of your phone not charging.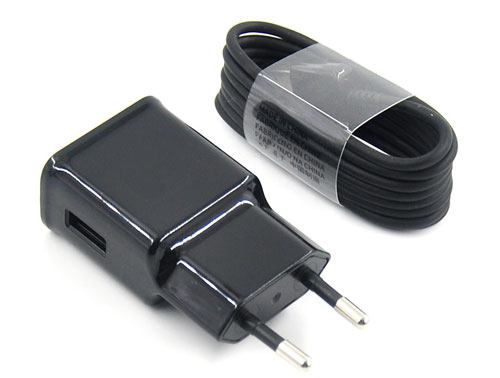 3.2 Try to Remove/Get a New Phone Battery If It Can
If you think your phone's battery has a problem, you may physically remove it from the phone. Remove your battery and insert a new one after some time. Check to see if your phone turns on. For the non-removable battery, wait for your battery to drain fully or charge the phone and then try turning it on again.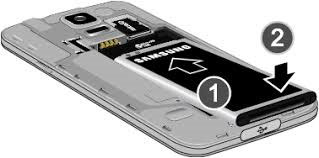 Learn more: With an effective backup app, you can back up your Android data without a hitch.
3.3 Contact Your Phone Manufacturer
The last thing to try when your Android gadget is dead is to contact the manufacturer of your phone to see if there's something that's not right with the hardware. Follow the given instructions carefully to start your phone again.
Recap
A dead phone can make you worry for nothing; however, the methods above on how to flash a dead Android phone are quite helpful. The methods have been tested and tried by the users, so, no second thought about them. If your android device has become dead or isn't responding, there is no need to fret. The Android Repair software can flash your dead phone without the hassle. You can fix it with several clicks.
Related Articles:
How to Recover Deleted Photos from Android Internal Storage? Check Here!
How to Recover Deleted Videos from SD Card: SD Card Video Recovery in 2022 (Proven)
Android Contacts Disappeared? Learn How to Recover Lost Contacts on Android
[Solved] How to Back Up Android Phone before Rooting in One Click?
How to Transfer Files from OnePlus to Mac? (3 Easy Solutions)
How to Move Apps to SD Card on Huawei in One Click? 3 Easy Ways