Nowadays, smartphone is no longer a luxury but a necessity. There are various phone brands in the market and LG is a famous brand of electronic products. Its mobile phones are attractive in price and quality, so many users choose to buy LG smartphones. However, recently we have received emails from a lot of LG users, stressed that their LG G5 suddenly can't turn on. LG phones won't turn on, especially the latest LG G5 won't turn on issue suddenly started bothering many LG loyal users.
When you try to open your LG mobile phones, the bottom of the screen is still blank, but the buttons are light. This is a very strange phenomenon. Since LG phones won't turn on problem has become a global problem, we should carry on careful analysis on the problem, then find a way to solve it. In this article, we will use all kinds of technology to repair the error and restore the normal use of LG G5 mobile phones.
Part 1. What Reasons Can Cause LG G5 Won't Turn on
Part 2. Charge Your LG G5 for A While Before You Turn it On
Part 3. Take out The Battery and Power from LG G5
Part 4. Clean Up Cache Data from LG G5
Part 5. Factory Reset LG G5 to Fix it Won't Turn on Issue
Part 1. What Reasons Can Cause LG G5 Won't Turn on
When you encounter the LG mobile phone won't turn on problem, what is the first thing you need to do? Begin to look for error source, and then find the means which can repair the problem, right? This is any user will choose to do, you are no exception. However, we suggest you to record the steps when you try to solve the problem, after that, if you encounter with the same problems in the future, you can quickly solve the problem by following your recorded steps.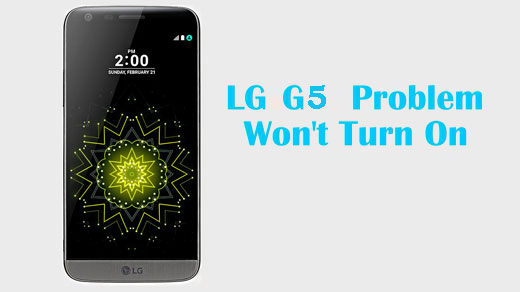 First of all, we can conclude that LG mobile phone can't turn on, may not be a hardware problem, so please be assured that your precious gadget is very well, do not need to change to another new device. Secondly, considering the possibility of a virus or malware attacks. All you need to know when your LG G5 won't turn on, this may be because some malicious software running in the background. Terrible is, even if the battery is run out, you have no thought of the cause is the malicious software.
These are very common phenomenon that can result in LG G5 won't turn on problem. Clogged Cache partitions and too much data stored in the cache can also lead to similar mistake. Since you already know why LG phones won't turn on, so let's further discuss some of the ways to solve this problem. Below I will explain the ways in details to solve LG G5 phone cannot be opened. You must be in strict accordance with the instructions.
Read Also:
Samsung Galaxy S6 Won't Turn on
Fix Android Blue Screen of Death
Part 2. Charge Your LG G5 for A While Before You Turn it On
As I mentioned above, there are many different situations can cause your LG G5 won't turn on. I suggest you firstly check whether your phone is running out of charge or battery power. This is a common phenomenon because in this busy life, we usually forget to charge our phones and always too late to find the battery drains out.
Therefore, if you find your LG G5 is running out of charge, you should connect it to a charger, preferably its original charging cable and adapter. Charge your LG G5 for at least 20 minutes and then you can try to turn it back on.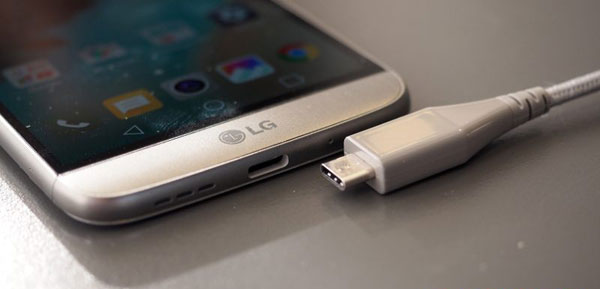 We suggest you to use the original charger for your LG G5 because it is specially designed for your LG G5 and it checks whether or not your device responds to charge. So, just use LG G5's own charger to prevent further complications.
Part 3. Take out The Battery and Power from LG G5
This method might be the easiest and most direct one. But it works wonders in many situations.
1. First of all, locate the physical button on the bottom left corner of the device.
2. Press and hold the button in. Then pull the bottom of the device down.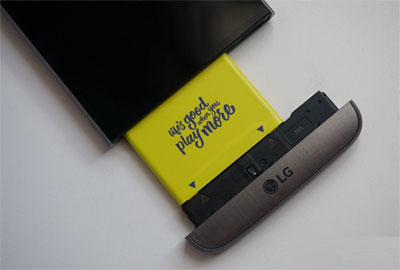 3. Remove the battery from the detached portion and place it back again.
4. Turn on your LG G5 again and wait until you see the device's home screen.
Part 4. Clean Up Cache Data from LG G5
Cleaning up cache files on your phone is a good method you can always have a try while you have encountered any problem when you use your mobile phone. It clears your device and makes it as new. But you should note that, you must boot your LG G5 into the Recover Mode screen before you clean up cache data. Just follow the steps below:
1. Simultaneously press the Volume Down + Power buttons until you see a screen like below: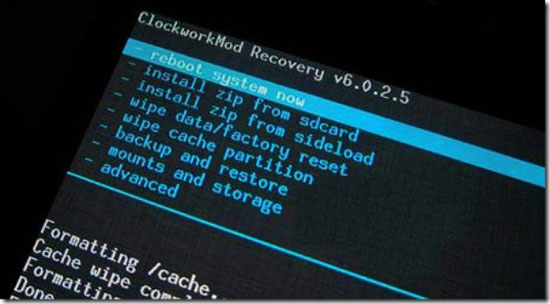 2. Yes, as the screen saying: you are in Recovery Mode. Now, use the volume down key to select the option "Wipe cache partition".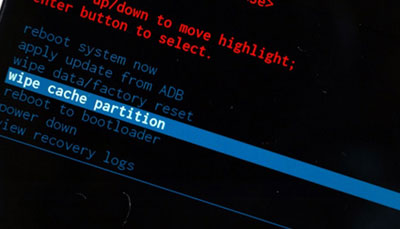 3. When you finished the two steps above, you can choose "Reboot System" which is the first option in the recovery mode screen.
After the operations above, all the clogged up and needless files will be erased from your LG G5. When your device reboots, you will find some app data and device settings are lost. But don't worry, you important files, such as contacts, text messages, etc. are stayed backed up in your Google Account.
If all the methods above don't help, you have to try the last method in the below:
Part 5. Factory Reset LG G5 to Fix it Won't Turn on Issue
This method must be applied only when you have tried all other methods and there is nothing else works because once you factory reset your LG G5, this means all data and settings on your phone will be deleted. So, you must think carefully before you act.
1. Press the volume down button and power button together to set your LG G5 in Recovery Mode.
2. Press Volume Down key to scroll down and highlight the option "wipe data/factory reset". Use power key to select it.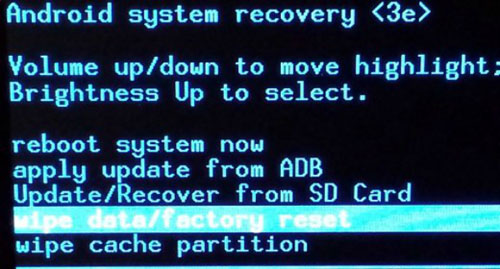 3. Wait for the device to perform the task and then you can choose the first option in Recovery Mode screen to reboot the phone.
Conclusion
We explored various reasons that can cause an LG G5 not turning on and provided different methods to solve it. It is important to note that these methods should be followed carefully and in the specified order. Remember, if none of these methods resolve the issue, it is advisable to seek assistance from a professional technician or contact LG customer support for further guidance.
Related Articles:
Transfer Outlook Contacts to Android (Up-to-date Methods)
Best Android Phone Cleaner App [Latest and Thorough List]
Is Your iPhone Storage Full? Free It Up without Delay [Solved]