Dealing with a LG phone stuck in boot loop can be a frustrating experience. It often leaves us feeling helpless and worried about the safety of our data. But fear not, for there are solutions available to help you get your LG phone out of this predicament. In this guide, we will explore several methods to troubleshoot and resolve the issue of a boot loop on your LG device.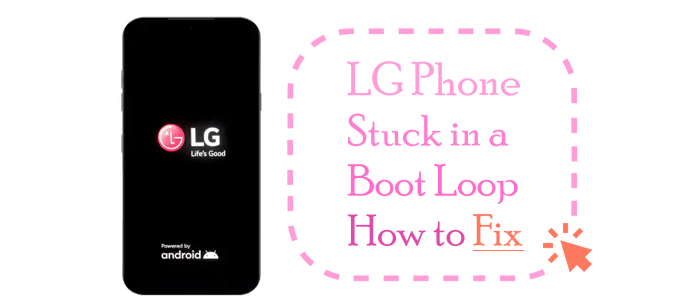 Part 1. What Are the Reasons for LG Phone Stuck in Boot Loop?
LG phones, like other Android devices, can also get stuck in a boot loop due to various reasons. Some common reasons for LG phones getting stuck in a boot loop include:
Software Issues
Failed Software Updates: An incomplete or corrupted software update, whether it's an official over-the-air (OTA) update or a custom ROM, can cause a boot loop.
Incompatible Apps: Installing third-party apps that are incompatible with your device or running outdated software can lead to conflicts and boot loops.
Rooting or Modding
If you attempt to root your LG phone or make system-level modifications (such as installing a custom recovery or flashing custom ROMs) without proper knowledge or using incompatible software, it can result in a boot loop.
Corrupted System Files
System files essential for booting up the device may become corrupted due to various reasons, including power outages, abrupt shutdowns, or software errors.
Hardware Issues
Battery Problems: A failing or damaged battery can lead to sudden shutdowns and boot loops.
Physical Damage: Physical damage to internal components or connectors can cause boot loop issues.
Virus or Malware Infections
LG phones, like any other device, can be vulnerable to malware or virus infections. These malicious programs can interfere with the device's normal operation and potentially lead to a boot loop.
Overclocking and System Tweaks
Overclocking the CPU or making aggressive system tweaks can destabilize the device's software and cause boot loop issues.
Part 2. How to Solve the LG Phone Stuck in Boot Loop Issue
In this part, several methods will be introduced to solve LG phone stuck on startup screen. If your LG phone won't boot up, the tips below might help.
Method 1. Remove the Battery/Let the Power Go Out & Reboot
How to fix LG Stylo 6 stuck on startup screen? Try removing the battery and reboot! If your LG phone has a removable battery, follow these steps:
Turn off your phone.
Take out the battery and wait for about 30 seconds.
Reinsert the battery and turn the phone back on.
If your LG phone has a non-removable battery, you can try letting the power go out and restart the phone. Here's what you can do:
Allow the phone to keep running until the battery is completely drained. This might take some time.
Once the phone turns off due to a lack of power, connect it to a charger.
Turn the phone back on and see if it boots up normally.
You may also need:
How to Bypass LG Lock Screen without Reset? [Solved]
How to Transfer Data from LG to Motorola Easily? 5 Amazing Ways
Method 2. CWM/TWRP Recovery
CWM (ClockworkMod Recovery) and TWRP (Team Win Recovery Project) are two popular custom recovery modes for Android devices that provide advanced features and options for managing and recovering your device, often used in the context of rooting, flashing custom ROMs, creating backups, etc. If your LG phone is stuck in a boot loop, you can try to resolve the issue using CWM/TWRP Recovery if they're installed on your device.
Here's how to solve LG phone stuck on logo screen using this method:
Step 1. Boot into CWM/TWRP Recovery
1.Turn off your LG phone.
2.Press and hold the "Volume Down" button and the "Power" button simultaneously until the LG logo appears. Then quickly release and then re-press the "Power" + "Volume Down" buttons.
3.When you see the factory data reset screen, utilize the "Volume" & the "Power" keys to move among the options and choose "Yes" if CWM/TWRP Recovery is already installed on your LG phone - if you did not install CWM or TWRP Recovery, do not choose "Yes" since it'll erase all your data.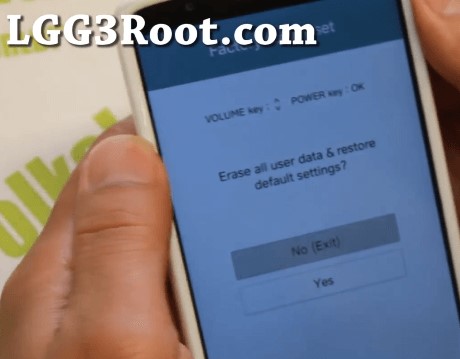 4.Afterward, your phone will be booted into CWM/TWRP Recovery.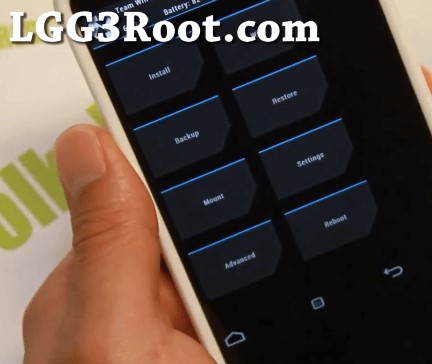 Step 2. Wipe Cache Partition
1.In CWM Recovery, use the "Volume" buttons to navigate and the "Power" button to select options.
2.Choose the "wipe cache partition" option and confirm. Then wait for the process to complete.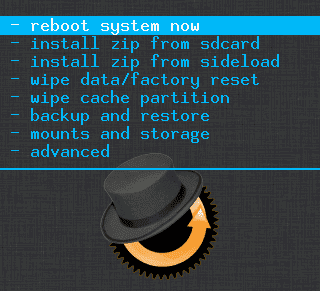 Step 3. Wipe Dalvik Cache
In the main menu in TWRP Recovery, select "Advanced" or "Advanced Wipe" and then choose "Dalvik Cache". Confirm and wait for it to finish.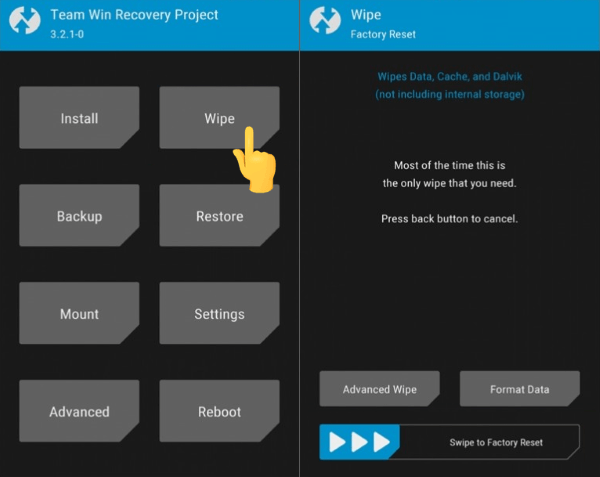 Extra Option: Factory Reset
If wiping the cache partition and Dalvik cache doesn't resolve the boot loop issue, you can try a factory reset. Please note that this will erase all data on your phone, so it should be a last resort.
In CWM/TWRP Recovery, choose the "Wipe data/factory reset" option. Confirm and wait for the process to complete.
Step 4. Reboot Your Device:
Once you have performed the necessary wipes, go back to the main menu of CWM/TWRP Recovery and choose the "reboot" option.
Method 3. Safe Mode
If your LG phone is stuck in a boot loop, you can attempt to resolve the issue by booting the device into Safe Mode. Safe Mode loads only essential system files and disables third-party apps, which can help identify if a third-party app is causing the boot loop.
Here's how to solve LG phone freezes on startup with this method:
Step 1. Power off your LG phone.
Step 2. Boot the phone into Safe Mode. You can follow these steps:
Hold the "Power" & "Volume Down" buttons for 5-15 seconds to enter the "System recovery" screen. You can use the "Volume" keys to select "Safe Mode" and press the "Power" key to affirm.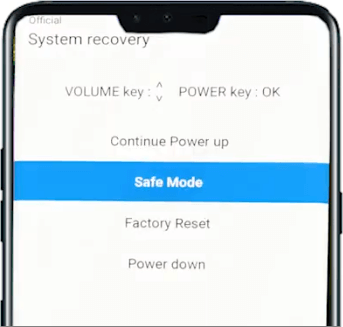 Wait for the phone to reboot. You should see "Safe Mode" at the bottom of the screen indicating that your phone has entered the Safe Mode.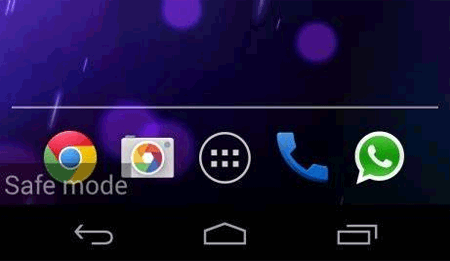 Step 3. In Safe Mode, your phone will only run essential system apps, disabling third-party apps. If your phone boots successfully in Safe Mode, this suggests that a third-party app is likely causing the boot loop.
Step 4. After you have identified and uninstalled any problematic third-party apps, you can exit Safe Mode by restarting your phone as you normally would.
Method 4. LG Bridge App
Using the LG Bridge app can be helpful for resolving a boot loop issue on an LG phone by updating the device's firmware. Here's how to use LG Bridge to update your phone's firmware to solve the LG Stylo stuck on LG screen problem:
Step 1. Download and install LG Bridge on your computer.
Step 2. Connect your LG phone to your computer using a USB cable and ensure that USB Debugging is enabled on your LG phone. (To enable USB Debugging, go to "Settings" > "About phone" > tap on "Software info" > tap on "Build number" multiple times until Developer Options are enabled. Then, go to "Settings" > "Developer options" and enable USB Debugging.)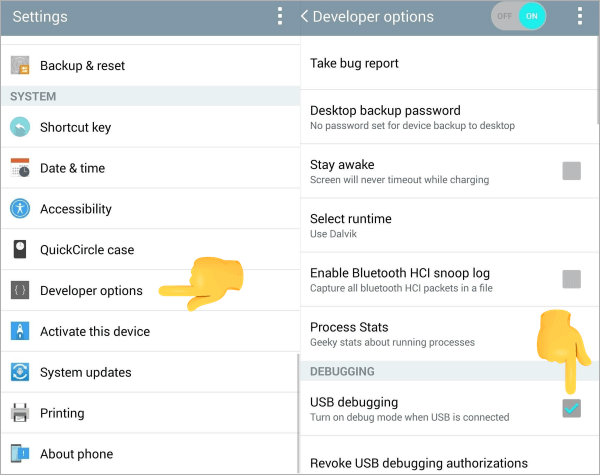 Step 3. Launch the LG Bridge application on your computer. In LG Bridge, you can click the Software update tab to get your phone to the latest version.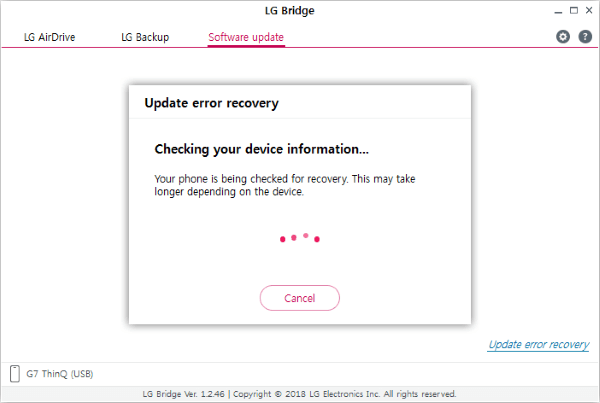 Step 4. The update or software repair process may take some time. Let it run to completion. Once the process is finished, your LG phone should restart. Check to see if it successfully boots without being stuck in a boot loop.
Method 5. Contact Customer Service
If the boot loop was caused by software issues, the methods above may help resolve it. If the problem still persists, it might be a more complex issue, and you should consider seeking professional assistance or looking for specific instructions.
Are you also wondering:
How to Fix Android Phone Blue Screen of Death?
Android Phone Keeps Turning Off Randomly? 15 Fixes Here
Bonus: How to Solve Android System Issues with Android Repair [High Success Rate]
Android Repair is an Android repairing tool designed to address various software-related issues and problems that Android devices may encounter. It offers a comprehensive set of features to diagnose, repair, and optimize your Android phone or tablet.
Key Features
Fix a wide range of common Android system issues, including boot loop problems, device stuck on the logo screen, black or white screen, and more. It can help in cases where the device won't start up or function normally.
Compatible with a wide array of popular Samsung models, including the Samsung S22.
A high rate of success in repairing Android-related problems.
Easy-to-Use Design.
How to use Android Repair to fix Android system issues
01Download and launch the "Android Repair" software on your computer. Access the "Toolbox" section from the left panel and connect your Android device to the PC. Next, choose the "System Repair" option from the available menu and select "Android" to proceed with repairing your specific device type.
02Upon reaching a new screen displaying a list of Android errors that can be resolved through this process, simply click "Start" to commence the repair procedure.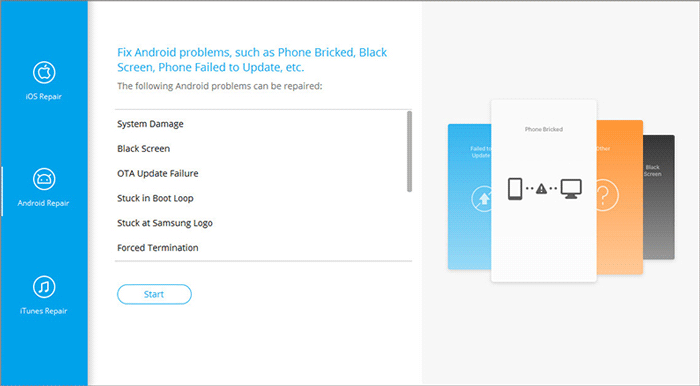 03The tool will autonomously identify the brand of the Android device undergoing repair. From the provided list, choose the Name, Model, Country, and Carrier accordingly. Click "Next" to proceed with the Android device repair.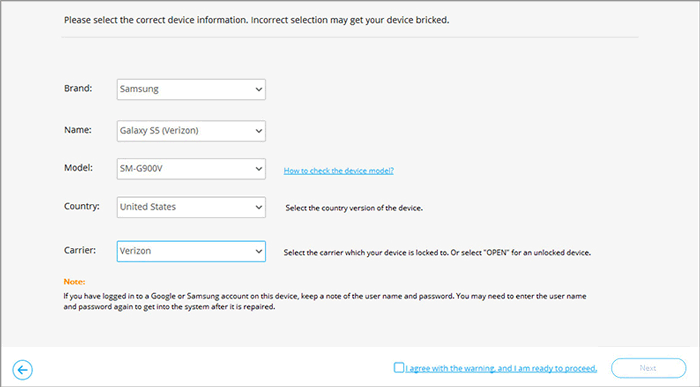 04Put your Android device into "Download Mode" following the prompts provided on the screen. Once the device enters Download Mode, the firmware download process commences automatically on the platform. As it downloads, the platform verifies and presents its details. To install the firmware on your Android, simply select "Fix Now".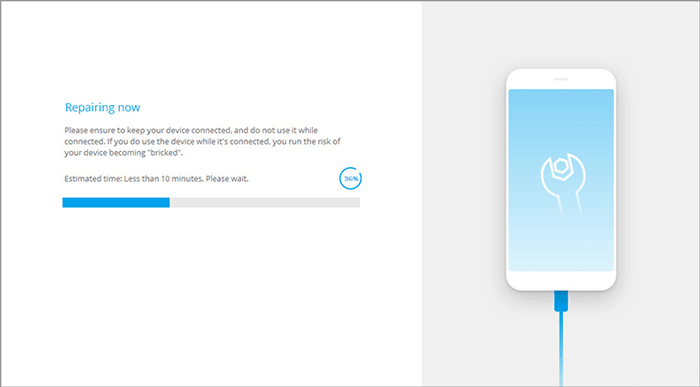 05Android repair may result in the erasure of all data on your device. To confirm and proceed, enter "000000". After the process concludes, a notification window will appear with the appropriate completion message. If your Android device starts up correctly, click "Done" to exit the tool.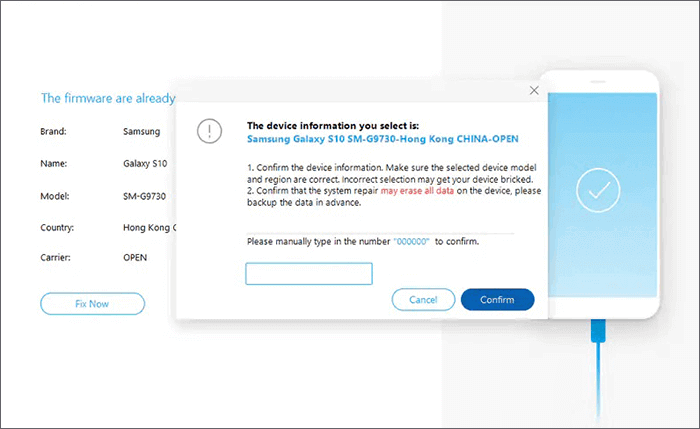 Ending Part
A boot loop on your LG phone can be a vexing problem, but it is not insurmountable. By following the methods discussed in this guide, you can increase your chances of successfully resolving the issue and getting your device back to normal. Just ensure to back up your data before attempting any troubleshooting, and don't hesitate to reach out to LG customer support for further guidance. With patience and persistence, you can bring your LG phone out of the boot loop and back into working order.
Related Articles:
Is Android Phone Stuck on Boot Screen? Repair It via Effective Tricks
Android Boot Loop Troubleshooting: How to Repair Boot Loop on Android Phone in Top 11 Ways?
Is Your Touchscreen Not Working on Android? Fixes and Solutions
Why Is My Phone Black and White? [Reasons & 9 Solutions]
How to Fix SD Card Corrupted on Android? [Comprehensive Guide]
When Things Get Too Hot: Understanding and Resolving Samsung Phone Overheating