If you are an iPhone user, you may be familiar with HEIC photos. The emerging format is a very efficient picture encoder that offers at least JPEG-like quality in a significantly smaller size. This is especially beneficial for cell phones with little storage capacity. However, how can you open HEIC files on Windows?
Let's say you took some images with your iDevice and wished to transfer them to a Windows computer for backup or just view them later. You just connect your gadget to your PC and transfer them successfully, but Windows fails to open. What to do with it? Do not fret as we are here to give you sure ways to open, view, and convert HEIC files on a Windows computer.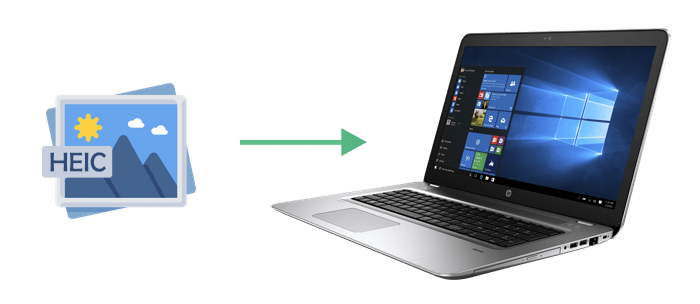 Part 1. What Is HEIC?
HEIC is a name provided by Apple for all images containing the HEIF (High-Efficiency Image File) format, which is built on the High-Efficiency Video Compression (HEVC) video standard.
It implies that you may get high-quality photographs with less memory space due to a higher current compression approach. Although many have deactivated HEIC on iPhone, Apple's default picture storage standard has been since its launch in iOS 11. As a result, you are most likely using it without realizing it.
The HEIC standard is popular since it allows users to see high-resolution photographs without using up a lot of space on their computer. The reason for this is it makes use of a current compression technique. HEIC file type is the standard photo storing format for iOS devices, and users may disable it at any time.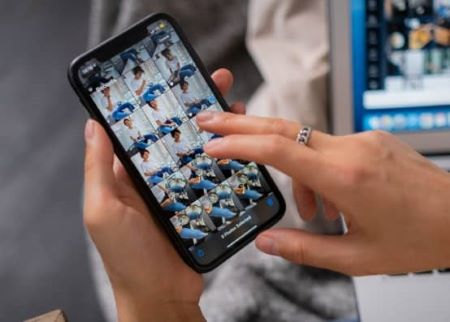 Extra Tip: How to Save Images in JPEG Format on iPhone
Here are the steps of how to set your iPhone to save photos in JPEG format by default:
Step 1. Go to the "Settings", and select "Camera" > "Formats" from the drop-down menu.
Step 2. Choose the "Most Compatible" option on the screen.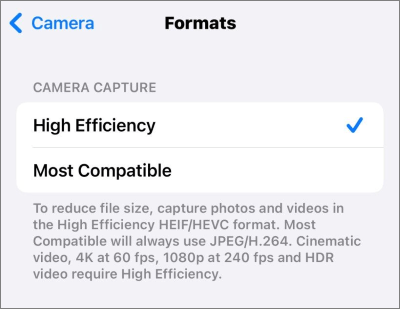 Part 2. How Do I Open HEIC Files on Windows?
How to see HEIC images in Windows 10? In this part, we are introducing some most common methods for you to apply. Read to learn about them.
Method 1. How to Open HEIC Files in Windows 10 by Converting with HEIC Converter [Recommended]
Many users are unable to open or comfortably display HEIC photos. Coolmuster HEIC Converter is your go-to tool if you are facing compatibility issues. You can easily convert all of their HEIF (.heic) photographs to JPG/JPEG as well as PNG on your Windows PC with this sophisticated HEIC conversion program. This picture format's excellent efficiency allows you to make and save significantly smaller photographs without affecting image quality.
Highlights
Easily drag and convert HEIC files.
Add multiple HEIC files or folders at once with ease.
Convert HEIC to JPG/JPEG/PNG quickly and without quality loss.
Preview HEIC files before converting them.
Preserve EXIF information when converting HEIC to JPG/JPEG.
How to Use
01Download and install the HEIC Converter software on your Windows PC. Then connect your iDevice to the computer with a USB cable.
02Go to "This PC\Device Name\Internal Storage\DCIM", drag the HEIF/HEIC files to the software, and tap "Drag and drop here". You can also tap the "Add HEIC" icon to select your files.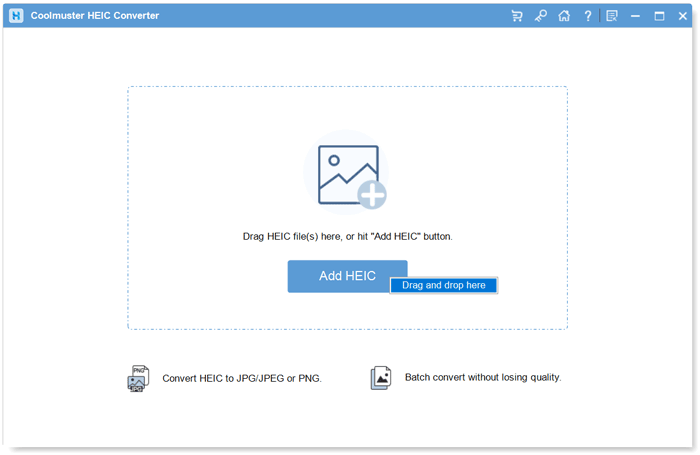 03All of your HEIC pictures will be listed in the interface. Choose the files to be converted. Select an export format (JPG/JPEG or PNG), click "Keep Exif Data", and set an output path.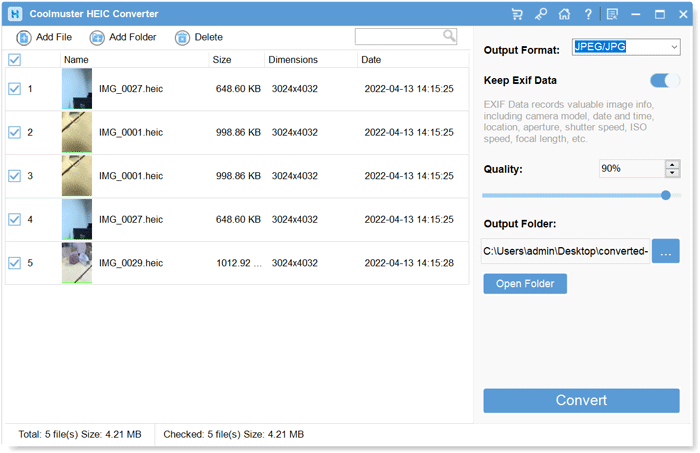 04For HEIC to JPG/JPEG conversion or PNG, select the "Convert" option. To see the JPG or PNG photographs, select the "Open folder" option after the procedure is complete.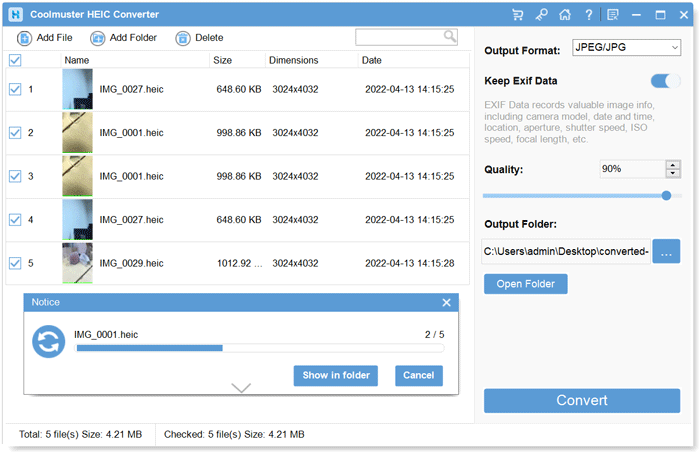 You may also need:
How to Convert HEIC to PNG Online or Offline? (6 Simple Methods)
CopyTrans HEIC Review: Is CopyTrans HEIC Safe, Free, and Best to Use?
Method 2. How to Open HEIC File on Windows by Converting with iMazing Converter
Is there a free tool to open HEIC files? Absolutely! iMazing is a free application available for both Mac & Windows. It changes pictures from HEIC to JPEG and can transform videos from HEVC/H.265 to MP4/H.264.
To open HEIC files on Windows by converting them to JPEG using iMazing Converter, follow these steps:
Step 1. Visit the iMazing official website and download the software for your computer. Run the installer and follow the on-screen instructions to install the program on your Windows computer. Once the installation is complete, open iMazing.
Step 2. Locate "iMazing Converter" from the "Tools" list.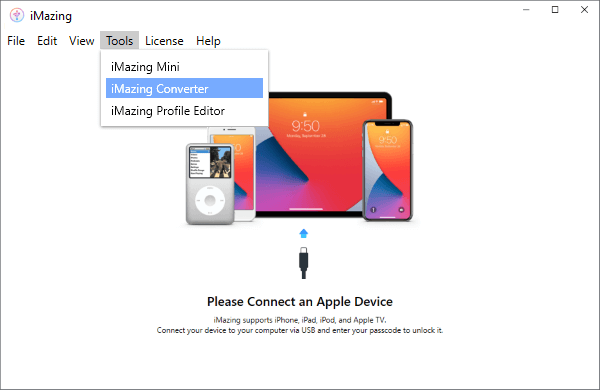 Step 3. Drag and drop your HEIC images to import your images.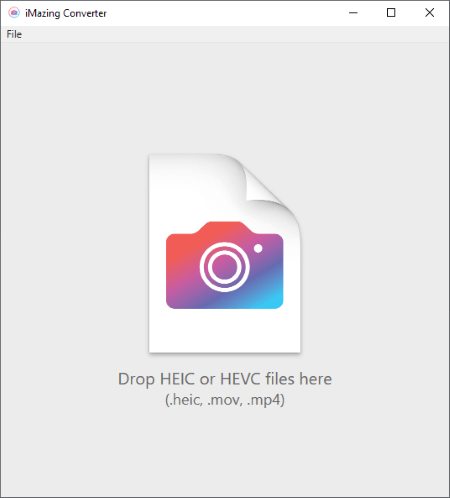 Step 4. Choose the format you want to convert your HEIC files to, such as JPEG or PNG.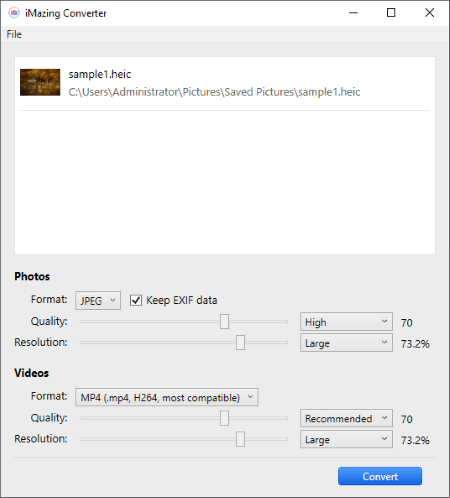 Step 5. Click the "Convert" button to begin the conversion process.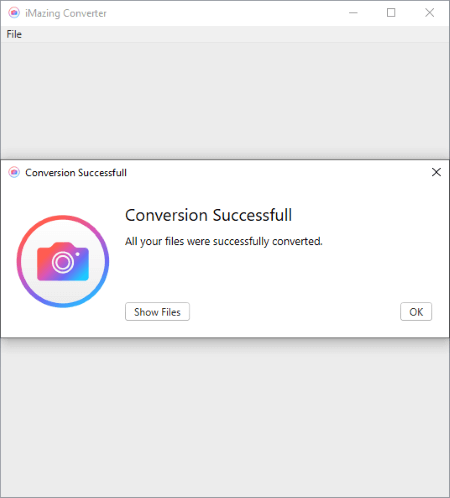 Method 3. How to Open HEIC Files on Windows 10 Converting Them to JPGs [Online]
How do I open HEIC on Windows without software? There are many free and user-friendly online tools available for you to convert your HEIC images to JPG format. However, it's important to note that many of these online tools may require you to register or pay a monthly fee to use them effectively.
As an example, let's consider www.zamzar.com:
Step 1. Visit www.zamzar.com and drag & drop your HEIC images to the window. You can also upload your images by clicking the "Choose Files" button.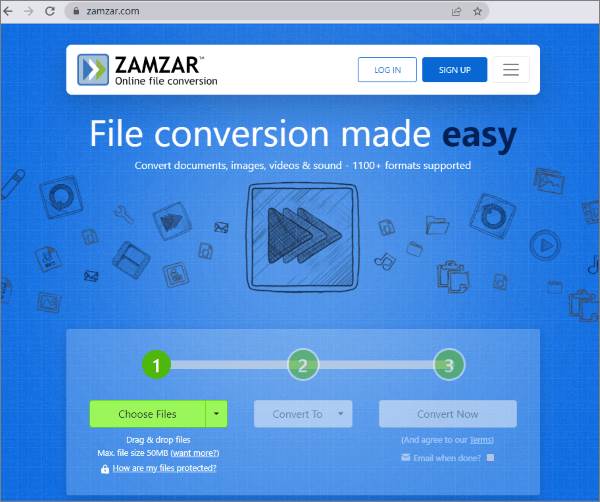 Step 2. Click the "Convert To" button, choose your preferred format, and click the "Convert Now" button to start conversion.
Step 3. In the next page, click the "Download" option to start downloading your converted files to your local device.
Method 4. How to View HEIC Files on Windows 10 Using Windows Extensions
There are some extensions available in the Microsoft Store that you can use to open the HEIC images, such as HEVC Video Extensions or HEIF Image Extensions.
To open the HEIC file on Windows 10 using a Windows extension, follow the steps:
Step 1. Open the photos you wish to view on Windows using the Photos application on Windows 10. It will display a note as in the picture shown below saying "The HEVC Video Extension is required to display this file".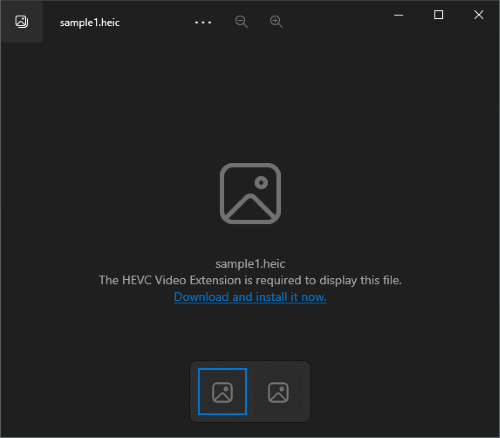 Step 2. Click the blue link underneath to get to the Extension page in Microsoft Store. Download and install the HEVC Video Extensions.
Step 3. It will take a few minutes. Afterward, you can try to open the HEIC files on Windows once more. This should open the files without a problem.
Also read:
How to Convert HEIC to JPG on Google Drive? [3 Effective Ways]
Convert Photos from HEIC to JPG on iPhone: Things You Need to Know
Last Words
You may need to change a HEIC image to JPEG with Windows from time to time, either because somebody else sent you an iPhone image in HEIF/HEIC format or due to compatibility reasons.
The HEIC photo standard saves a lot of space while maintaining high image quality. This is thought to be a substitute regarding JPEG picture format. HEIC, on the other hand, has several drawbacks. On older editions of iOS as well as many other systems, HEIC photographs cannot be opened or seen. However, picture formats such as JPG and PNG are far more interoperable.
The good thing is that there are a handful of ways to solve such a problem. And this guide has highlighted that for you. Download Coolmuster HEIC Converter on your PC, and you can effortlessly open and convert all your HEIC files on Windows. Hopefully, it has helped you somehow, and you will be satisfied with this guide.
Related Articles:
Full Guide on How to Transfer Photos from iPhone to iPhone without iCloud
7 Viable Ways on How to Transfer Photos from Mac to Android
6 Ways to Send Videos from Android to iPhone You Can't Miss
How to Access iCloud Photos on Android [Easy & Fast]
5 Ways on How to Transfer Photos from iPhone to Huawei (Latest Update in 2023)