As an iPhone user, you may want to back up your data regularly to prevent losing important files due to accidental deletion, device damage, iOS update, jailbreak, or other reasons. Therefore, it is recommended that you back up your iPhone regularly and keep multiple backups for extra security. But some iOS users might be confused about how to back up iPhone photos to OneDrive and why we need to back up iPhone to OneDrive instead of iCloud. The passage below tells.
Part 1: What Is OneDrive?
OneDrive is a cloud storage service allowing you to store and access your files online from any device.
It is offered by Microsoft as part of the Microsoft 365 suite of software or as a free standalone account with a generous amount of space. OneDrive also lets you share your files with others, collaborate on Office documents in real-time, and keep your files protected and backed up. OneDrive integrates with Windows 10, making it easy to sync your files and settings across your devices.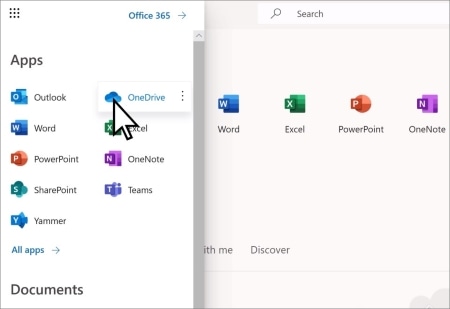 Part 2: How to Back Up iPhone to OneDrive?
2.1 How to Manually Back Up iPhone to OneDrive
To manually back up your iPhone photos to OneDrive, you need to install the OneDrive app on your iPhone and sign in with your Microsoft account. Then, follow these steps:
Step 1. Make sure to connect your iPhone to a WiFi network for faster uploads to cloud storage.
Step 2. Open the OneDrive app and tap the + icon at the bottom of the screen.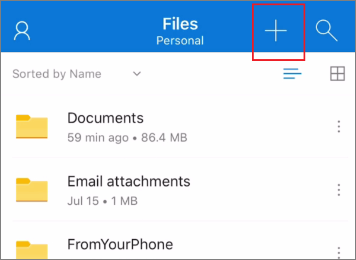 Step 3. Tap on Upload and browse through your photos, videos, or other files that you want to back up.
Step 4. Select the files that you want to upload and tap on Done.
2.2 How to Automatically Back Up Your iPhone Camera Roll to OneDrive
To automatically back up your iPhone camera roll to OneDrive, you need to enable the Camera Upload feature in the OneDrive app settings. This feature will upload any new photos or videos that you take with your iPhone camera to OneDrive automatically. To enable this feature, follow these steps:
Step 1. Open the OneDrive app and tap on your account image at the top left corner of the screen.
Step 2. Tap on Settings and then Camera Upload.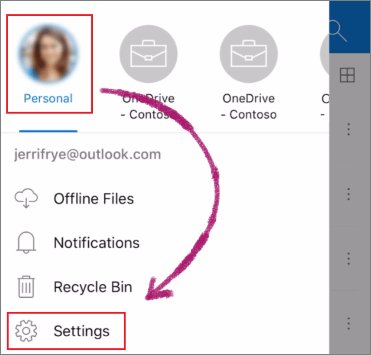 Step 3. Turn on Camera Upload by sliding the toggle switch.
Step 4. Choose whether you want to upload only when connected to WiFi or also when using cellular data.
Note that you can only upload your camera roll to one account at a time, so make sure you are signed in with the account that you want to use for backup. You can also choose which folder in OneDrive you want to store your camera roll backups.
Also, since Windows computers don' t support HEIC-format photos and OneDrive doesn' t convert HEIC to JPG while transmitting files (see how to convert HEIC to JPG) , you can' t view your HEIC photos on your computer after downloading them from OneDrive. The part below tells how to solve this problem.
Part 3: How to Back Up iPhone to Computers (Windows/Mac)
You can put your iPhone backu to OneDrive with ease and can also access and restore your backup from any device and any location. However, it does not back up everything on your device, such as apps, settings, messages, contacts, etc. To make a comprehensive guarantee, we recommend you back up your iPhone to your other devices as a PC.
Many iPhone backup tools could achieve that. Here' re some of the best ones for you to choose according to your needs and preferences:
1. Coolmuster iOS Assistant
Coolmuster iOS Assistant enables you to backup and restore everything on iPhone/iPad/iPod with one click, transfer iOS files freely after your preview and selection, fully manage iTunes backup files and iOS data on the computer, and freely edit, add, delete data info saved on iOS device directly on PC/Mac. What' s more, this software lets you preview iPhone photos and export photos on iPhone in HEIC and JPG formats.
Here's how to use it:
01Download and install this tool on your computer and launch it. Then connect your iPhone to your computer with a USB cable and wait for the software to detect it.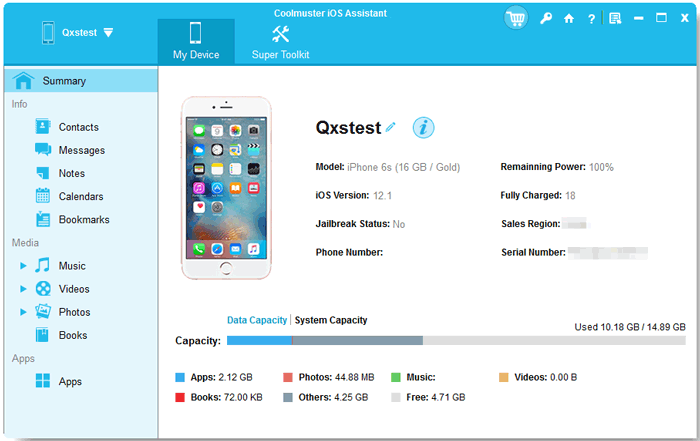 02Choose the data types that you want to back up from the left panel, such as contacts, messages, photos, music, etc. And click on the "Export" button at the top menu and select a location on your computer to save the backup files.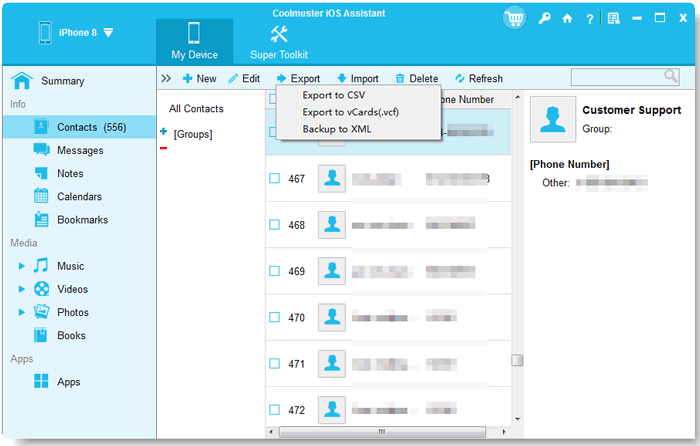 2. iTunes
iTunes is a reliable and secure way to back up your iDevices, allowing you to copy and save all the information from your device, including photos, messages, contacts, etc. You can use iTunes to back up your device to your computer, then restore it to the same or another device.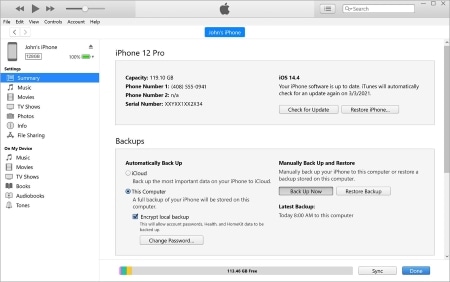 Here are the steps to backup your iPhone with iTunes on a PC:
Step 1. Connect your iPhone and your computer with a cable.
Step 2. In the iTunes app on your PC, click the iPhone button near the top left of the iTunes window.
Step 3. Click Summary.
Step 4. Click Back Up Now.
In case you need:
iTunes Photo Backup: Does iTunes Backup Photos?
12 Proven Solutions to Fix OneDrive Not Syncing Problem
iPhone Photos Disappeared from Camera Roll?
Part 4: Why Back Up iPhone to OneDrive Instead of iCoud?
iCloud is a cloud-based service from Apple that securely stores and synchronizes various types of data across multiple devices, such as photos, videos, files, notes, passwords, and more.
iCloud also allows users to share their data with others, back up their devices online, and access some of Apple' s applications via a web browser. iCloud uses machine learning to enhance features like face recognition and object detection in photos and videos. To use iCloud, users need an Apple ID and a compatible device with iOS 5 or later (such as iPhone 14 Pro Max, iPhone 14 Pro, etc.) , macOS Lion 10.7.5 or later, or Windows 7 or later.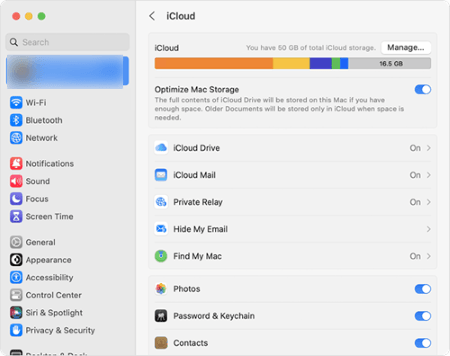 Both OneDrive and iCloud offer similar functionalities, but they differ in several aspects. Why would OneDrive be a possible alternative to iCloud? In this part, we will compare OneDrive and iCloud based on five different criteria to help you decide which is more suitable for you.
1. Where to Use It?
OneDrive enables users with an Outlook account to access their files from any device with an internet connection, such as PCs, Macs, smartphones, or tablets. iCloud works seamlessly with other Apple products and services. Users can access their data from any Apple device or from iCloud.com.
2. Is It Easy to Use?
Both are easy to use and have their own web interfaces. OneDrive allows you to manipulate your files from anywhere, on any device, while iCloud is designed to work seamlessly with iDevices.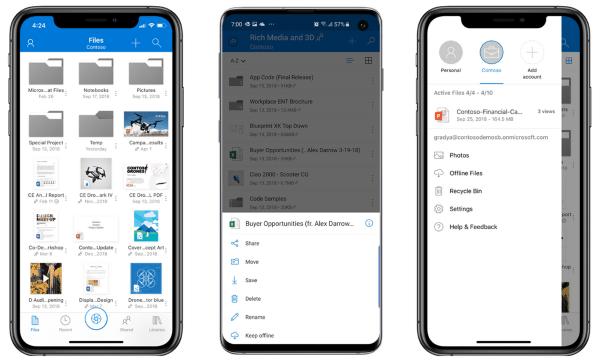 3. Is It Secure?
OneDriveuses robust encryption technology to protect data both at rest and in transit. You can share files and folders with specific users and define the role of each user. OneDrive also has a feature called Personal Vault, which is a secure area that requires a strong authentication method or a second step of identity verification to access. As for iCloud, it uses strong security methods to protect your information and leads the industry in using privacy-preserving security technologies like end-to-end encryption to keep your data safe.
4. Does It Sync Fast?
Microsoft claimed that the upload and download speed of OneDrive depends on the user' s network situation, but the feedback of many users shows that OneDrive may not sync as fast as Dropbox does. However, according to a post on MultCloud, OneDrive uses block-level replication file sync technology, making it faster to sync compared to Google Drive and iCloud.
You might be wondering:
How to Fix If It Fails to Export iPhone Photos on iCloud?
What Should I Do If iCloud Backup Fails?
5. Free Storage Limit & The Lowest Monthly Fee
Both OneDrive and iCloud provide a free 5GB storage space for users, and the lowest monthly fee for OneDrive users is $1.99 for 100GB, and for iCloud users $0.99 for 50GB.
How to get more storage space on OneDrive for free: OneDrive has a referral program that rewards you with additional storage space (0.5GB) for every friend you refer. You can earn up to 10GB of additional storage space through referrals.
6. Which One Should User Choose?
Both OneDrive and iCloud have their own advantages, but it can be a better option to use OneDrive instead of iCloud for some users who want more control over their data and storage since OneDrive offers more storage space and flexibility. While iCloud backups include nearly all data and settings stored on your device, they don' t include data that are already stored in iCloud or other cloud services. Hence, you may run out of iCloud storage space quickly.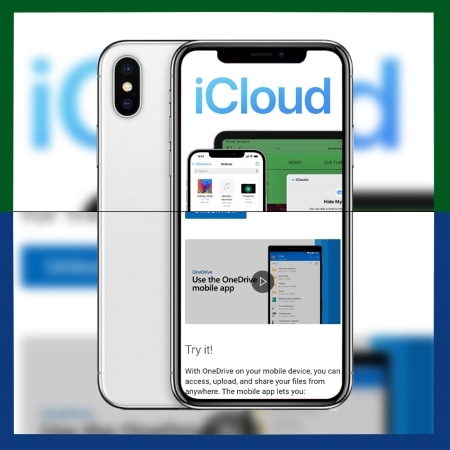 On the other hand, OneDrive allows you to automatically upload your iPhone or iPad camera roll to your account, and you can also manually upload any other files or folders that you want to back up. OneDrive also offers more security features than iCloud, such as ransomware detection and recovery.
Conclusion
We hope this article has helped you. You can back up iPhone to OneDrive, or use a third-party professional tool as Coolmuster iOS Assistant to back up iPhone to your local devices which supports exporting photos on iPhone in HEIC and JPG formats. Both ways are simple and effective, and you can choose the one that comes the most suitable for you.
Related Articles:
Full Guide on How to Access iPhone Files on PC without iTunes
iCloud vs. iTunes Backup: What's the Difference between Them? (Full Guide)
Why Is iCloud Backup Stuck? How to Solve iCloud Backup Not Working?
Easily Back Up Text Messages iPhone to Gmail in 5 Ways
How to Download iCloud Backup with Ease? 4 Methods [Updated]