OneDrive is a popular cloud service that allows you to sync files across different platforms. It offers a reliable solution to back up and transfer files on your phone or other devices. But if you are reading this article you are likely facing some issues of OneDrive not syncing. Indeed, despite the fact that OneDrive is very useful for file transfer, sometimes the syncing won't be smooth. This comprehensive post is going to let you know some troubleshooting tips to fix this problem.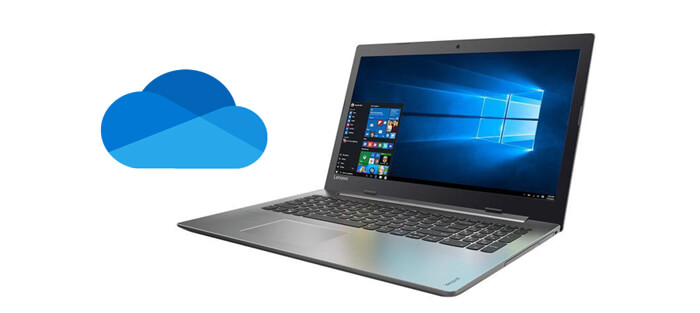 Part 1: Why are My Onedrive Files Not Syncing?
Part 2: Try the Best Alternative to OneDrive – Android Assistant
Part 3: Fixes to OneDrive Not Syncing Problem
Part 1: Why are My Onedrive Files Not Syncing?
You may wonder why isn't OneDrive syncing, there are many reasons that can cause this problem, for instances:
The version of OneDrive you are using is too old.
Your Windows PC hasn't been updated for a long time.
There's no enough storage space of OneDrive.
Some problems with the OneDrive settings.
There may be damaged files that cause your OneDrive stopped syncing.
Part 2: Try the Best Alternative to OneDrive – Android Assistant
Using cloud services like OneDrive will have some syncing problems from time to time. We hope that you can solve the problem after reading this post. If the OneDrive syncing problem still exists after trying all the solutions, you can use another tool called Coolmuster Android Assistant to back up and transfer files on your Android phone. This is a trusted and easy-to-use software that offers many useful features for phone management.
Tip: If you are using an iOS device, we have Coolmuster iOS Assistant which can help you back up and restore files on iOS devices.
Key features of Coolmuster Android Assistant:
One-click to back up and restore Android files to/from computer.
Transfer files including contacts, SMS, call logs, music, videos, photos, etc. between your phone and computer.
Edit/delete/Add contacts, send/reply/forward SMS on PC.
Connect Android to PC via USB or Wi-Fi.
Clean & safe, easy-to-use.
Coolmuster Android Assistant is fully compatible with all Android brands and models, such as Samsung Galaxy S23 Ultra/S23/S22/S21/S20/S10, HTC U23 Pro/U20/U19e/U12 Life/U12+/U11/U Ultra, LG W41 Pro/W41/W31/W11, Sony, Motorola, Xiaomi, OnePlus, and so on.
How to back up data from phone to PC:
Step 1: Install and launch Coolmuster Android Assistant on your PC/Mac computer, then select Android Assistant from the main interface.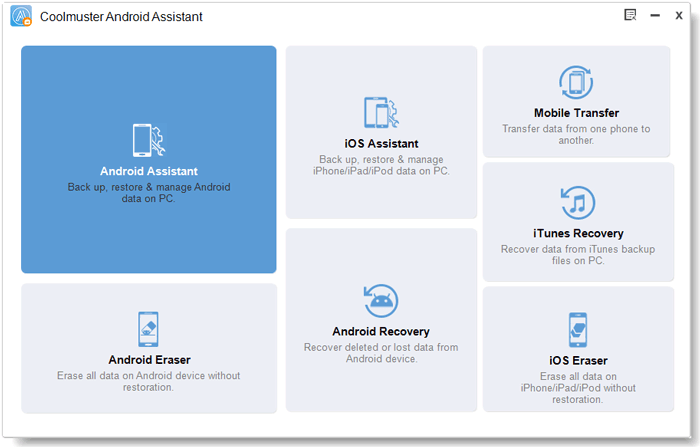 Step 2: Connect your Android phone to PC via a USB cable, after your phone is detected by the program, head to the Super Toolkit section.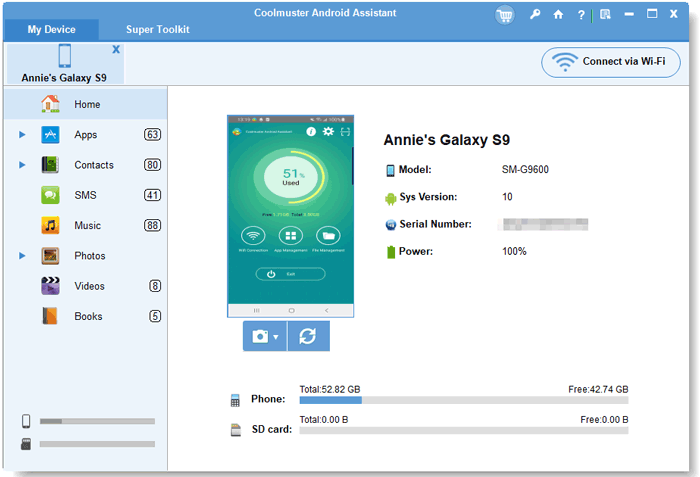 Step 3: Click Backup and then select the contents you want > choose the location on PC to store the files > click Back Up.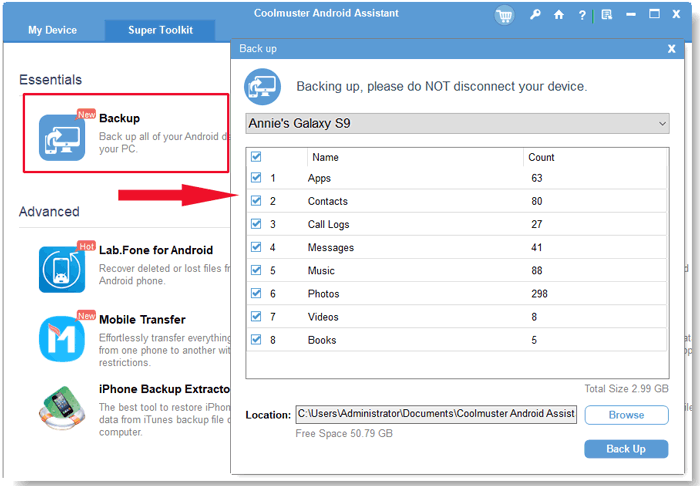 If you want to selectively transfer files from Android to PC, just simply click the required file type and then use the Export feature to transfer files from Android to PC.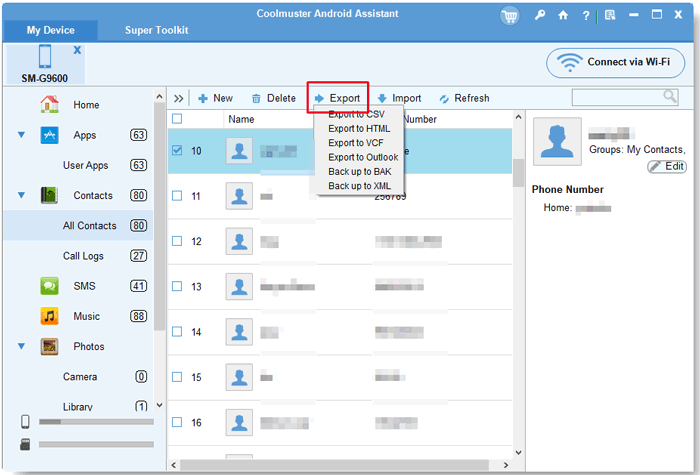 Part 3: Fixes to OneDrive Not Syncing Problem
Now follow the 12 fixes below to solve the OneDrive not syncing issue.
Fix 1: Restart OneDrive
The first and also the easiest way for fixing OneDrive not syncing problem is to turn it off and on again. If there's something wrong with the OneDrive syncing process or the connection, restarting OneDrive may help.
Here's how:
Click the OneDrive icon on your computer. If you can't see the icon, click the Show hidden icons arrow to find it.
Then click Help & Settings > select Close OneDrive.
After this, open the Start icon on your computer, search for OneDrive and click on the search result to start your OneDrive again.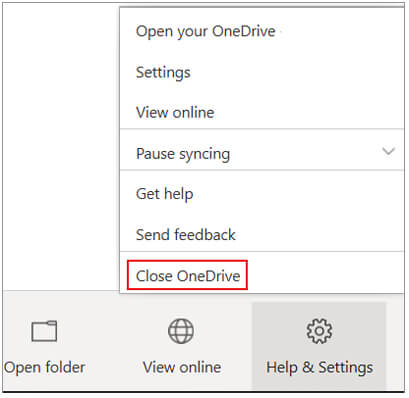 Fix 2: Unlink This PC
If there's an error of the connection that causes OneDrive not syncing, you can unlink and relink the OneDrive account to fix the OneDrive sync problem:
Click the OneDrive icon on your computer.
Click Help & Settings > Settings.
On the pop-up window, select the Account tab > click Unlink this PC. After this, enter your email address and password to sign in to OneDrive again.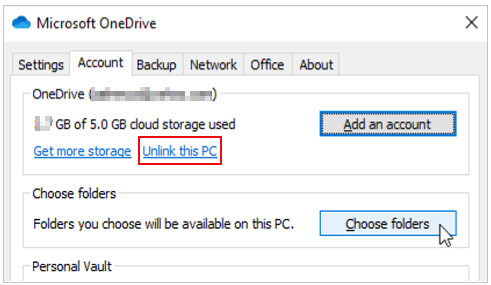 After finishing these steps, see if you can sync files with OneDrive.
Fix 3: Update OneDrive
OneDrive has regular updates to fix some bugs or small problems. Therefore, if your OneDrive is running an older version, you can manually update it to its latest version to solve the OneDrive won't sync problem.
Click the OneDrive icon on your PC.
Click Help & Settings.
Select the About tab > click the version number, you will then come to a page where you can install the latest version of OneDrive.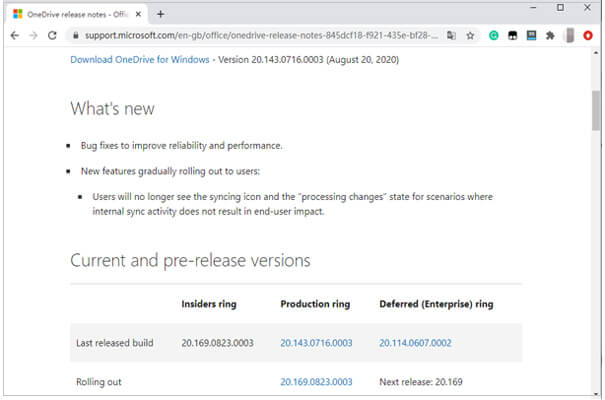 After installing the latest version of OneDrive, your files should be able to sync normally.
Fix 4: Update Windows
Keeping your devices up-to-date is important to ensure that the software can run smoothly. If your OneDrive is not working properly on Windows 10 computer, it is worth checking the updates on your computer.
Follow the steps below to check for updates:
Head to the Settings on your PC.
Scroll down and find System & Security.
Click Check for Updates.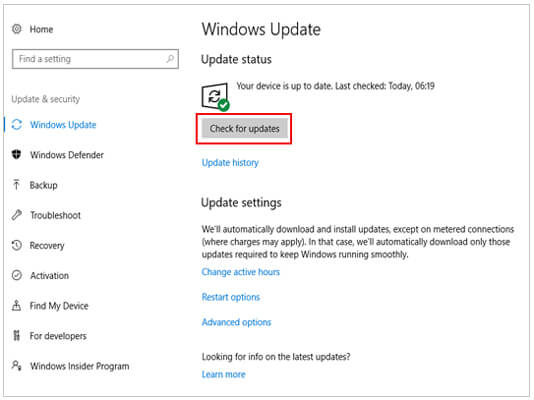 Update the operating system to its latest version, after this, the "Windows 10 OneDrive not syncing" problem should be fixed.
Fix 5: Check the Storage Space
OneDrive won't sync if there's not enough space available for the files you are transferring. You can follow the steps below to check the storage space:
Click the OneDrive icon.
Click Help & Settings > Settings.
Select Account and you can check the storage usage of your OneDrive.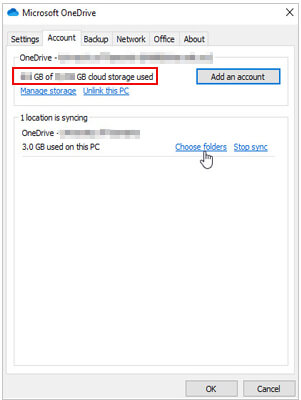 If the size of the contents you want to sync exceed the storage that left, you can free up space on your OneDrive cloud by deleting some unwanted files or buy more to expend the storage.
Fix 6: Compress the File
If your OneDrive folder not syncing and you see a message like "Reduce the size of this file to upload to...", you can compress the file and folders to a smaller size and try again.
To do this, just simply locate the file you want to compress and right-click it. Select Send to and then choose Compressed(zipped) folder. Then you will get a zip file with a smaller size which is easier to sync.

Fix 7: Turn off the Office Upload
The Office upload is sometimes to blame for the OneDrive sync error. If OneDrive is not syncing, then head to its Settings and select the Office tab on the pop-up window. Clear the checkbox of Use Office to sync Office files that I open, then click the Ok button to save your selection. After this, restart OneDrive and the problem should be fixed.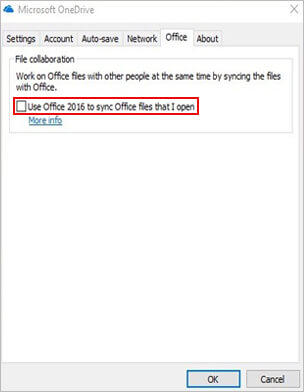 Fix 8: Disable Bandwidth Limit
If you find the OneDrive syncing speed is very slow, you can check if the bandwidth limit of OneDrive is enabled.
Click the OneDrive icon on your computer.
Click Help & Settings > Settings.
Select Network.
Make sure you have selected the Don't limit option under both Upload rate and Download rate section.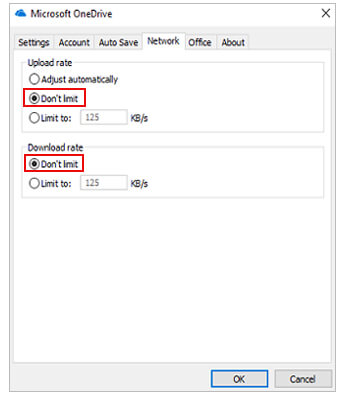 Fix 9: Relocate the Files
If you notice some files or folders stuck for a long time during the OneDrive syncing, you can follow the steps below to relocate the files to solve this problem.
Click the OneDrive icon.
Click Help & Settings > Pause syncing.
Select 2 hours.
Open the OneDrive folder.
Select the file and move it to outside the OneDrive folder.
Go back to Help & Settings and then select Resume syncing...
After the syncing, move it back to the sync folder.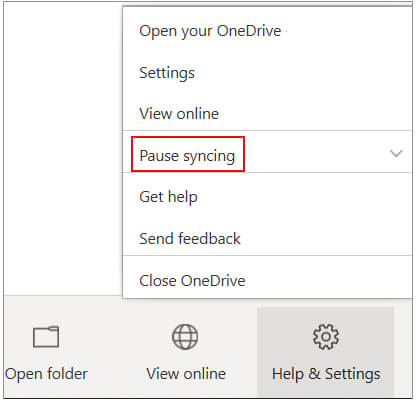 Fix 10: Check the File Path
To sync files with OneDrive, the total file path should less than 400 characters. If the path is too long, you can set to sync in a location with a shorter path and then try again.
Besides, incorrect file names can also lead to OneDrive sync issues. If your file names have characters like <, >, :, ", |, ?, *, /, \, they will fail to sync. Click here to learn more info for the limitations of OneDrive syncing files and folders.
Fix 11: Disable the Firewall and Antivirus Software
It is possible that the Firewall or your antivirus software causes the OneDrive syncing problem. You can try the disable them to see if OneDrive can sync again.
To turn off the Firewall:
Click the Start button and go to Settings
Select Update & Security > Windows Security.
Click Firewall & network protection.
Choose a network.
Turn off Microsoft Defender Firewall.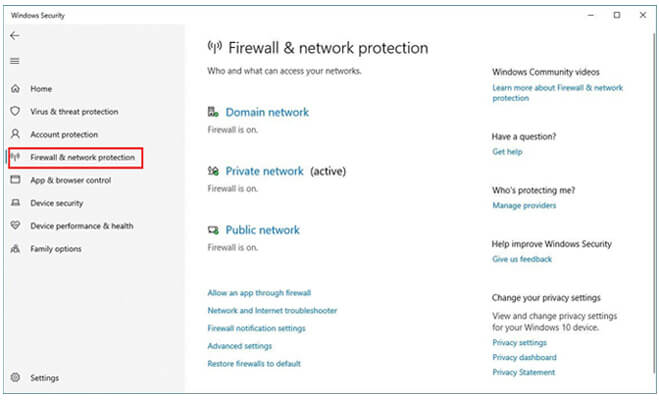 Sometimes the antivirus software may stop OneDrive from working as it may consider it an untrusted program. You can disable or uninstall the antivirus on your PC to see if the OneDrive can work properly.
If your OneDrive can sync successfully, remember to enable the security software after the OneDrive syncing finishes.
Fix 12: Reset OneDrive
If the above tips don't work, try resetting your OneDrive manually. Note that this method will wipe out all the settings you made on your OneDrive.
To solve the OneDrive not syncing issue, follow the steps below to reset OneDrive:
Press Windows + R to open a Run window.
Enter the command %localappdata%\Microsoft\OneDrive\onedrive.exe /reset in the window and then click OK.
Restart OneDrive and the syncing issue should be repaired.
Last Words
Which solution worked for you? After reading this post, hopefully, you can resolve the OneDrive sync problem and sync files using OneDrive successfully. Backing files to PC is always recommended and you have other options to complete this task. Coolmuster Android Assistant is one of the best OneDrive alternatives when it comes to file transfer. It lets you transfer or back up files from your phone to PC with a USB cable or over Wi-Fi. You can download it and give it a go.
Related Articles:
Transfer Contacts from Windows Phone to OneDrive
2 Ways to Restore Onedrive Backup to Android/Samsung
7 Best iCloud Alternatives for Backing Up iOS Data
Android Full Backup: 4 Best Ways to Back Up Everything on Android Phone