Internet has become inevitable in today's world and almost all the applications in your phone needs internet connectivity to operate. All the activities that were once possible only through computers can now be done easily with your mobile. This has created the need for developing better web browsers for phones. iPhone, without any doubt, has been one of the best phones in market over the years and its very own Safari browser is one best of the browsers ever created.
Why Need a Third-Party Web Browser App for iPhone?
But there are a few limitations lately which have given rise to the need of third party web browsers. Several limitations like no private browsing, no full screen, no flash support, no downloading feature and restrictions on sharing to web services etc. have given third-party browsers a slightly upper hand over the default Safari browser.
Other Apps You May Want:
iPhone Password Managers You Can't Miss
Here to Get Best Note Taking Apps for iPhone
Top 5 iPhone Web Browsers You Would Love
1. Dolphin Browser - It is one of the best web browsers for iPhone with a very high speed and user friendly interface. It has a very intelligent design and supports a number of modes. The browser is available for free and is a very fast search response.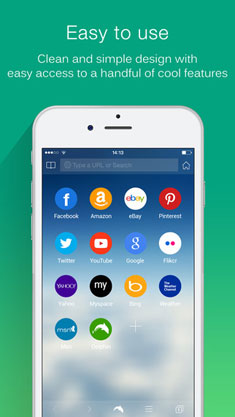 More Features:
> It has private download manager, free ad block extension and tabbed browsing feature.
> The browser is fast and interface is user friendly.
> It features one tap share, cloud sync, sonar search and gesture browsing facilities.
2. Chrome - Developed by Google, Chrome is another best alternative for the default Safari browser. It has some great features and also allows logging in and syncing your device with Google account. And as all the Google apps, Chrome is very easy to use.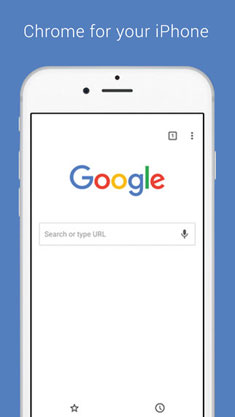 More Features:
> It allows logging in and syncing your device very easily.
> It supports multiple tabs at a time.
> It provides a very smooth browsing experience.
3. iCab Mobile - It is one of the finest browsers available for iPhone that provides a unique browsing experience. Equipped with a number of features and modules, the browser can be purchased from iTunes for $1.99.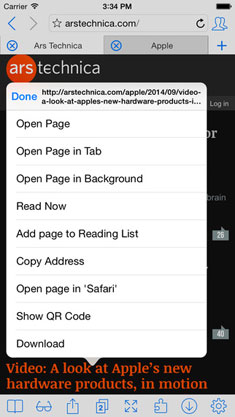 More Features:
> It supports gesture control, offline reading and full screen mode.
> It has a separate password protection and guest mode for privacy.
4. Opera Mini Web Browser - Specially designed only for mobile, Opera Mini always tops the list for best web browsers. It increases the speed of your browsing and at the same time consumes less data. The app is available for free in iTunes.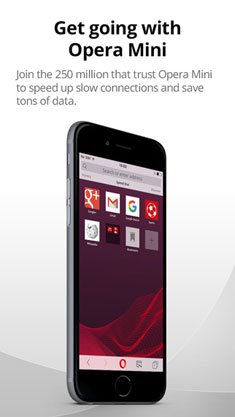 More Features:
> One of the fastest browsers available and uses very less data.
> It has built in ad blocker and allows you to easily sync your bookmarks.
5. Diigo Browser - Diigo browser has a lot of advantages over Safari and it is one of the top preferences for alternate browsers for iOS users. Available for free in iTunes, the browser has a very simple interface, thus enhancing the entire browsing experience.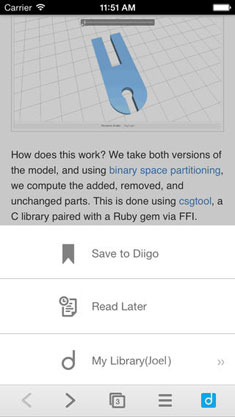 More Features:
> It supports multiple tabs, private browsing mode and full screen mode.
> It has a very simple interface and a built in download manager.
Extra Bonus: Backup iPhone Device in One Click
Coolmuster iOS Assistant is an amazing software that helps us to transfer files from phone to computer and manage all apps. Available for both Windows and Mac platform, this software allows you to manage the files on your system in a very easy and simple way. Now, just get it and follow the below tutorial to learn how to backup important files to the computer in case of sudden data losses due to various reasons!
Also Read: Why You Need A Phone Backup?
Using this software to manage downloaded iPhone web browsers is super easy, all you need to is follow the exact steps as instructed in the below:
> Launch the application on your computer and connect your iPhone to the computer using a data cable. The device gets detected by the software and details are displayed on the screen.
> A list of files appear on the left side of the menu. Files are arranged under various tabs like messages, contacts, camera roll, Safari, Chrome etc.
> Select the files that you want to transfer. Finally, click on the "Export" option at the top to start transferring the files.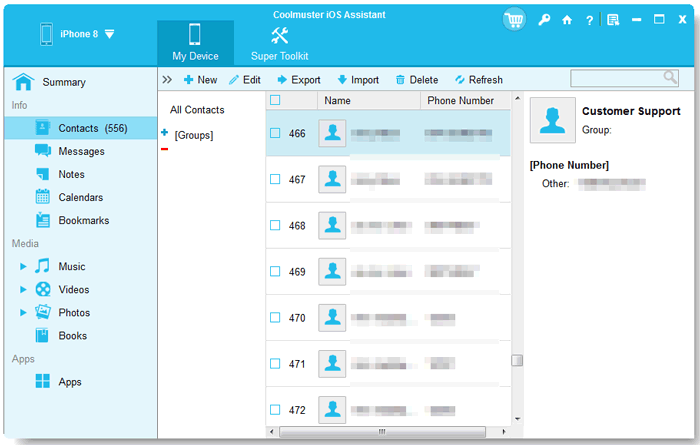 > Once the transferring process is completed, a dialog box appears asking you if you want to open the export folder. Click on the option "Yes" to view all the transferred files in the computer.
Related Articles:
Best Backup Software for iOS Devices