When somthing is wrong with your iPhone, just hurrily to follow a professional guide to factory reset your iPhone? Just calm down! Actually, not all cases need to be dealt with through hard reset, i.e. factory reset. Sometimes, you can perform a soft reset to fix the problem. Well, first of all, let's have a thorough understanding of hard reset and soft reset respectively.
Learn More about Soft Reset:
What is Soft Reset: A soft reset is defined as a restart of a device, such as a smartphone, tablet, laptop or personal computer (PC), which closes all the applications and clears any data in RAM.
When it is Needed: If an app usually starts won't operate properly, if you can't open the Camera app or other applications, if you are required to finish the software installation, or if your iPhone starts behave oddly, you can try a simple soft reset to bring your iPhone back to normal.
How to Do it: To complete a soft reset on your iPhone, you need to hold the Home button and Sleep/Wake button at the same time for 20 seconds until you see the Apple logo on your iPhone. Then release both button.
Now, when there is anything wrong with your iPhone, you need to firstly consider soft resetting your iPhone device. If it still fails, then you can try performing a hard reset on your iPhone
Know More about Hard Reset: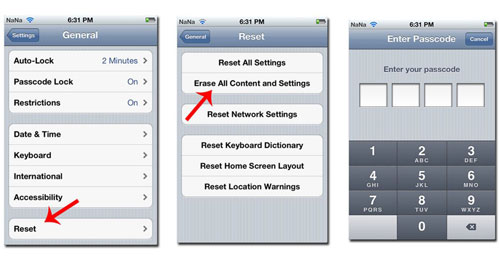 What is Hard Reset: A Hard Reset is also referred to as a Factory reset, which restore your iPhone to the factory resettings and remove all the existing data from your iPhone.
When it is Needed: Generally speaking, a hard reset is needed when your iPhone is infected with virus, when your iPhone is unable to finish smooth rebooting, when you want to speed up your slow iPhone, or when you want to sell your old iPhone at the highest price.
How to Do it: To perform a hard reset on your iPhone, there are two ways : use the device itself or rely on iTunes.
As mentioned in the above, the possible results of hard resetting your iPhone is that you may lose all the files from your iPhone without the possiblity of being recovered. Therefore, if you have no choice but to hard reset your iPhone, you need to get fully-prepared to minimize the potential dangers brought by hard reset.
Extra Bonus: How to Prepare for Hard Resetting iPhone
Before performing a hard reset on your iPhone, there are several things you mush do to ensure that you will suffer from the minimum losses from iPhone hard reset.
- First of all, you need to back up your important files of iPhone device. You may consider syncing your iPhone with iCloud. But one thing you need to know is that iCloud only offers 5GB storage for free. So you can actually turn to the best alternative to iCloud for backing up your iPhone. Then you absolutely can't miss this Coolmuster iOS Assistant software, which allows you to transfer any files from your iDevice to computer in one click. Also, this software allows you to freely share files to computer or to external hard drive as you wanted and needed.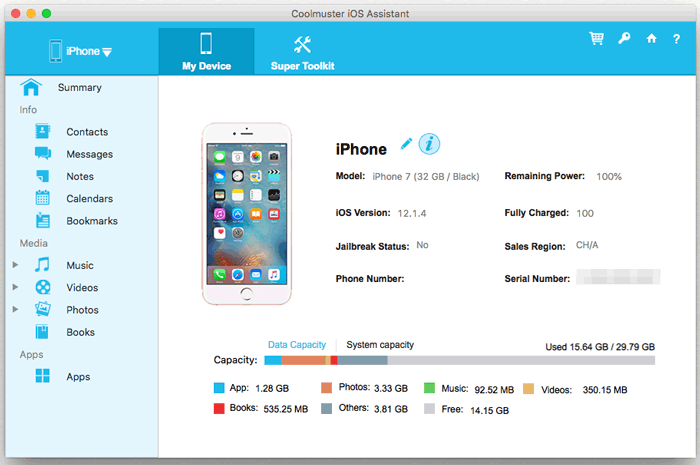 - Secondly, you need to check for the third-party applications licenses installed on your iPhone and take a note the serial numbers if any, so as to avoid pay again while installing these important applications.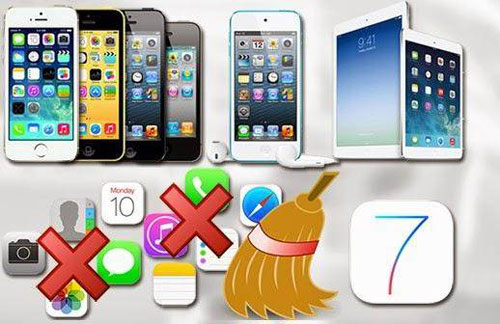 - Thirdly, before hard reset your iPhone, it is of great significance to remove the iTunes authorization from your iPhone, in an effort to make sure that your iPhone is having no troubles in re-authorizing on your iPhone after a hard reset is done.
After get all these prep-works done, you can begin hard resetting your iPhone in one click. As to the detailed steps, you can this follow this guide to hard reset your iPhone. You can choose to hard reset through your device or via iTunes depending on your real situation.
Words in The End:
Among these to-do items, backing up iPhone files ranks the top. Indeed, since files saved on your iPhone can be lost due to various reasons, therefore you are highly suggested to form the habit of backing your important files from your iPhone to a safer place so as to free yourself from the troubles of sudden data losses.
Related Articles: