If you are a fan of Apple products, you must know one or two about iCloud. Or maybe you have already synced your iDevice with iCloud so as to have easy access to some important files even without the exact device at hand. Or perhaps you have been used to relying on iCloud keychain to keep track of the important accounts and passwords and autofill it if necessary lest you might get confused about these information. But since you know setting restrictions passcode on your iPhone and iPad to perform parental control over your children, have you ever considered taking measures to protect your iCloud? Or otherwise your iCloud may be easily hacked and misused by hackers! Well, as to protecting your iCloud, you can at least do two things: set up two factor authentication and delete private files from your iCloud permanently.
Bonus Article: How to Maintain the Health of iOS Device?
Part One: How to Operate Two Factor Authentication
In order to protect your iCloud from being hacked, this Two Factor Authentication must be done so as to ensure the security of your iCloud safety.
- Go to My Apple ID > Manage your Apple ID. And Sign In. Then move to Select Password and Security >Two Step Verification. After that, click on Get Stared.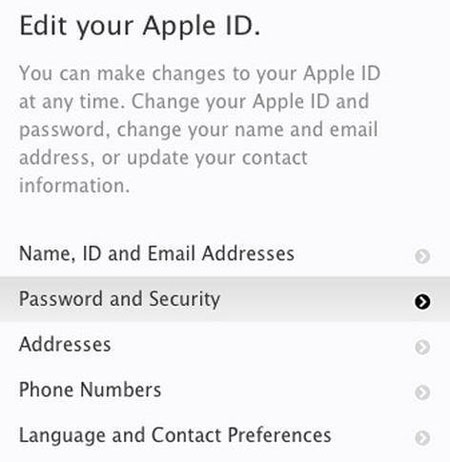 - The next time you log in with your Apple ID, you will receive a password on one of your devices that password needs to be entered to login successfully, so the safety of your iCloud and iDevice can be better guaranteed.

Part Two: How to Delete Private Files from iCloud
You must have heard some celebrity photos leak like Jennifer Lawrence. And if you don't want to suffer from such accidents, you are suggested to delete private files from iCloud such as photos in one click. You can delete photos from shared stream or from photo stream as wanted and needed.
1. Delete Photos from Shared Stream
> Go to the Photos app and then scroll down to the bottom of the screen. You will find the Shared icon and tap on it.
> Now, you will see the shared photo stream on the main interface. Then you can delete all the shared streams or selectively delete the shared stream as you wanted and liked.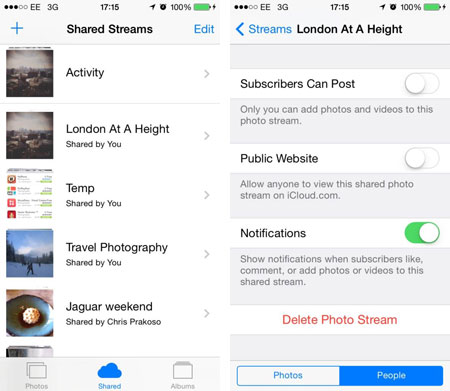 2. Delete Photos from Photo Stream
> Go to Photos app from your iPhone and then click on the Album icon at the bottom.
> Then find a folder called My Photo Stream and then select all the pictures in the folder to delete all.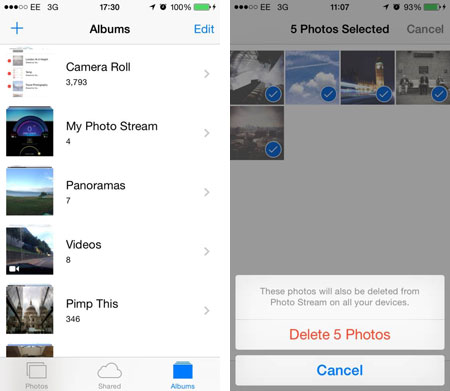 After you have cleared all the traces of iPhone photos, all the photos you have synced with iCloud will disappear from iCloud permanently. Then you won't need to worry about any photo leaks due to various reasons.
Words in The End:
To back up your iPhone files, you need to look for a safer place like external hard drive or computer to save your important files. Here, this Coolmuster iOS Assistant allows you to transfer any files from your iDevice to external hard drive or computer (Windows or Mac) in one click. Moreover, this software is fully compatible with all generations of iPhone, iPad and iPod!
Related Articles:
How to Remove iCloud Account without Password