There are many different operating systems and apps that people use every day. The type of device that one uses normally determines what kinds of apps can be downloaded. For example, when any user has an apple device, they may have access to an app that is called Facetime.
Facetime can be described as a video chat app that has been developed specifically by Apple. When this application was developed, the software programmers actually kept its overall flexibility in mind, especially since it is versatile enough to be used on a wide range of different platforms. Over Wi-Fi, you can use FaceTime on any of these devices: iPhone 4 or later, iPad 2 or later, iPad mini (all models) and iPod touch 4th generation or later. (Note: Currently only iPod touch 5th generation supports FaceTime audio calling.)
Related: What if Facetime Fails to Connect?
User Guide: How to Use Facetime on iPhone
How you use FaceTime depends on which device you want to call. For example, if a user elects to call another user on their iPhone, they can simply dial their phone number when they want to communicate with one another. User will also have the capability to reach another person on their iPad, iPod Touch or via their Mac computer. In these situations, however, the user will need the person that they want to connect with face to face via their email address.
Before an individual begins to use this kind of application, it is important that they learn both the good and the bad of using this kind of functionality. For some people, they may feel that this app is all good because they can be reached on all of their apple devices at any time of the day or night. On the other hand, others may feel that this is bad since they can always be reached no matter what. To avoid this situation or circumstances altogether, the user can turn these special features off completely by modifying the preferences.
Also Read: How to Use Wifi Calling on iPhone
Steps-by-Step Guide to Making a FaceTime Call
If an individual would like to make a FaceTime call, they will need to secure access to their phone number or they will need to gain access to their registered email address. Meaning there is a number of different ways to make this kind of call. That being said, here are some steps to making a facetime call.
Step 1: Download and launch the facetime app.
Step 2: Here you may need to sign in with your Apple ID. (Note: If you're using an iPhone, FaceTime automatically registers your phone number.)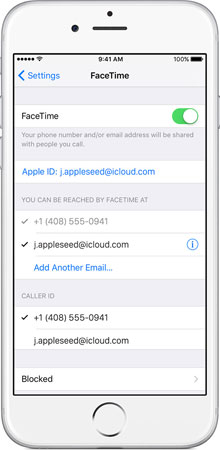 Step 3: Once the app is on the menu, the user should enter the phone number of the person that they want to call. Or, they will need to enter the email address that is assigned to that specific user. Then press tap.
Step 4: After the number has been connected, the user will begin their FaceTime video call from their iPhone.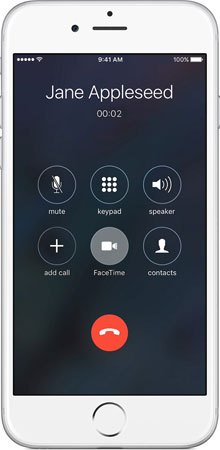 Things to take care in using Facetime on iPhone
When an individual downloads and launches FaceTime on their iDevices, it is important that they are familiar with how this app works. Since not all apps are the same in functionality and use, there are some distinct differences that each user should pay close attention to. One of the most notable is modifying the settings as needed. Specifically, if the user is not interested in all of their iDevices ringing at the same time. In these cases, the user should make sure that they know the step by step processes for changing the settings that turns this functionality off.
Related Articles:
Guide on How to Hide Messages on iPhone