You may know something about iCloud, which allows users to backup files from iDevice, restore files from iCloud backup in case of sudden data losses and manage files as they wanted. You may know an inch about iCloud keychain, which enables users to keep track of their various login accounts and passwords. And, you may also know one or two about iCloud Photo Sharing, a built- in service to every iPhone, iPad, or iPod touch running iOS 7, 8 or 9. Today, this passage will give you a full introduction on iCloud Photo Sharing and practical operation of this service.
iCloud Photo Sharing service empowers users to easily share a collection of photos with friends or family without any restrictions. Also, this service allows you to invite other to join your journey of making wonderful and intimate memories between you and your friends or families. Members of a shared Photo Stream are even allowed to comment and like photos. Now, let's see how to enable iCloud Photo Sharing on your device, how to create a share photo albums, how to comment on a shared photo stream? Now, let's get these answers one by one!
Part One: How to Enable iCloud Photo Sharing?
> On your home screen go to Settings. And then tap Photos & Camera to continue.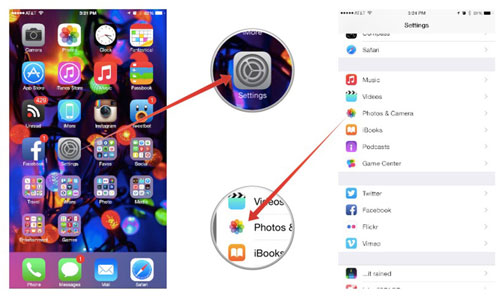 > Turn On option for iCloud Photo Sharing.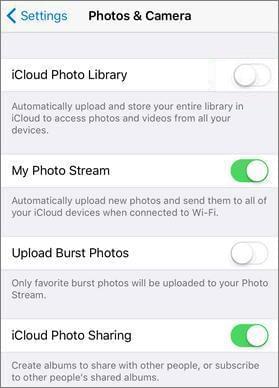 Part Two: How to Create Shared Photo Albums
Step 1. Open the Photos app on your device and then tap on the Shared tab at the bottom.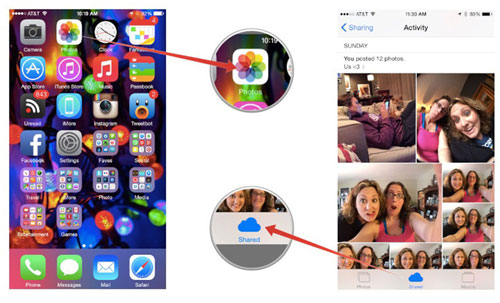 Step 2. Tap on Sharing in the upper left corner to return to the main interface. (If you have no shared photo albums yet, just skip this step.) Now, tap the "+" sign in the upper left corner.
Step 3. Create a title for your shared photo album and tap on Next. And add people as liked and then tap Create.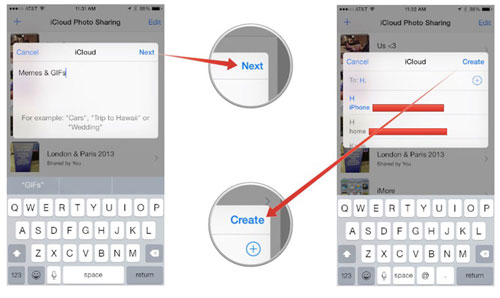 Step 4. Tap on the file folder you have just created and click on the "+" sign to import photos.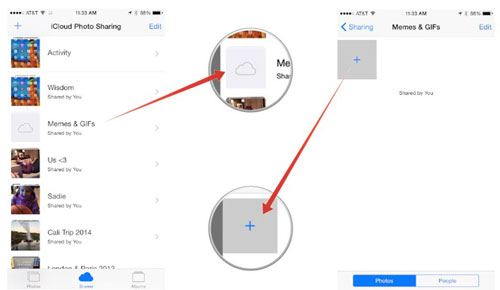 Step 5. Click Done option to end the photo transfer process.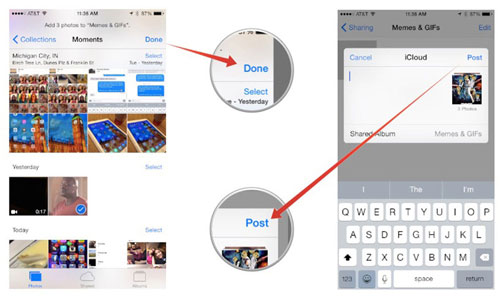 Part Three: How to Comment on Shared Photo Album
Step 1. Enter the Photos app on your device and then go to Shared tab. Tap on the Sharing option in the top left to go to the main interface. Then locate the the photo stream you want to have a comment and tap on the specific photo.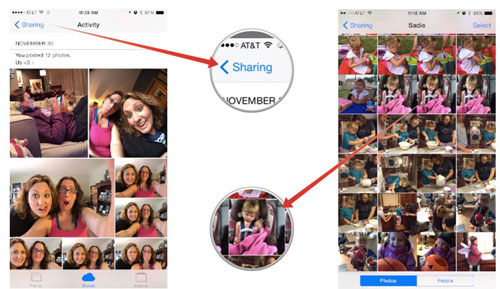 Step 2. Now, you will see there is a smile face icon a comment field at the bottom of the photo. Now, just type in words you want to comment on this photo as desired.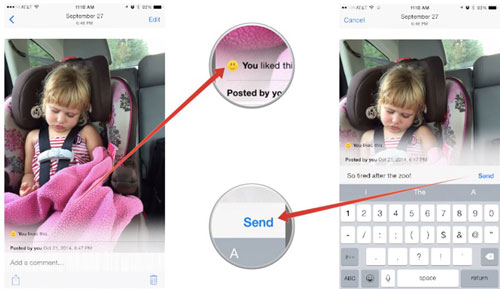 Words in The End:
By the way, if you are looking for a professional iOS device manager to manage iOS device files as wanted and liked. Then this Coolmuster iOS Assistant is sure to be your best choice! With this software, you can easily share files between your iOS device and computer without any restrictions. So you can export any important files from your device to computer as a backup. Also, this software allows you to be the absolute controller over you device!
Related Articles:
How Can I Download iCloud Backup?