When do you need to sync iPhone apps to Mac?
Knowing what do when dealing with iphone apps and Mac operating systems can be very beneficial for newbies and average users alike. Even though iPhone users may perform a diversity of tasks that they use on a regular basis, there are some commonalities that must be taken into consideration. One of which involves the need to sync iPhone apps to Mac. Some of the common apps that people use on their iPhone but want to enjoy on their Macs too are music apps, TV apps, photos apps and much more.
All of these can be synced to ensure the person can enjoy the same or similar experiences when they are on the road traveling from one destination to another, at home on their personal mac computers or at the office. Regardless to the place or the situation, people can enjoy the same activities whenever choose to do so.
Related: Collection Center on Best Apps for iPhone/iPad
User Guide: Transfer iPhone Apps to Mac Computer
There is more than one way to transfer iPhone apps to a Mac computer. So, people will need to do their research first. One option involves the use of Coolmuster iOS Assistant software since it provides the users a seamless experience. In fact, people who want to know what it really entails may find that most of the information that is posted is related to the all-in-one software, and how the steps for syncing iPhone apps to Mac can be easily done in a few simple clicks.
It is ideal for a number of different reasons. These applications have been made to support the needs of users who own and operate iPhone, iPad, iPod and Mac transfer processes. Therefore, whenever necessary, the user can review this software along with its processes. For instance, these files can be exported from one device to another without the user experiencing any kind of data losses. One of the best benefits of this kind of software application involves its ease of use. With a 1-2-3 step process, the transfers can easily be made without having to spend a lot of time troubleshooting common and unique errors.
Read More Articles:
* Sync Contacts from Mac to iPhone
How to sync iPhone apps to Mac computer:
Step 1 – Install the right version of this software on the Mac computer if it is not already there and then launch it so that it can be used by the user. Connect the iPhone to the Mac computer by using a USB cord.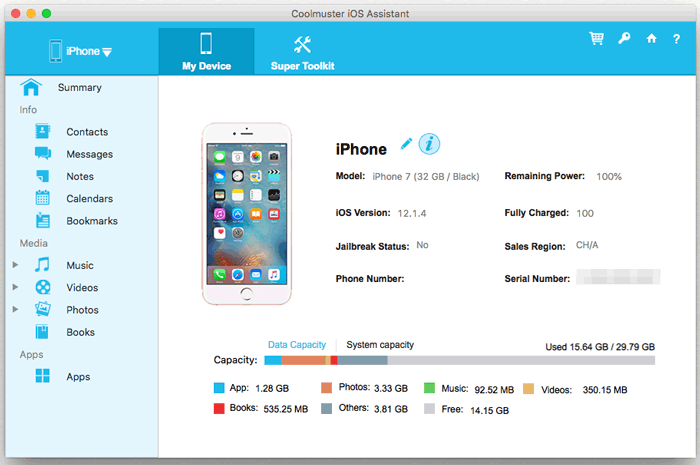 Step 2 - Now, you will see all file folders would be arranged on the main interface. Then enter the Apps tab to preview more detailed file information. While previewing, select the wanted files by ticking them out.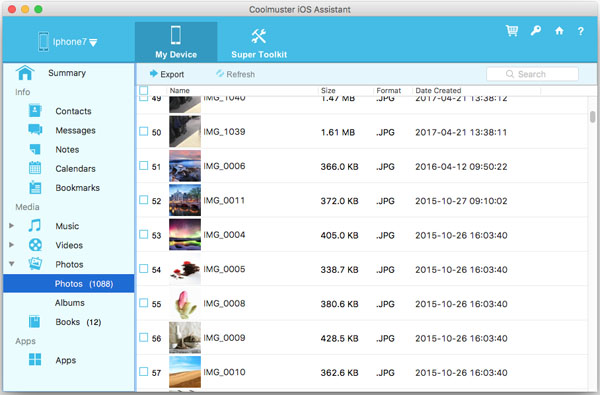 Step 3 – Then, click on the Export option and transfer apps from iPhone to Mac computer and then OK option on the promo dialogue. Finally, wait patiently for the process to get completed within a little while.
The Bottom Line
Whatever the reason, you need to transfer apps from iPhone to Mac computer, you can find the easiest method and steps in this article. Just read the article, and with a simple click, you can complete the whole process.
Related Articles:
Sync iPhone Playlists to Mac without iTunes
How to Sync iPad to External Hard Drive
6 Methods to Transfer Music from Computer to iPhone without iTunes
How to Transfer Music from iPhone to Computer Effectively? (4 Tips)
[Solved] How to Transfer Music from CD to iPhone 14/13/12/11/X/8/7 Easily?