Want to sync iPhone to Mac? Mac and iPhone are powerful Apple devices that allow users to store their files. But it is when they are combined that you get to experience the power of Apple's ecosystem cohesion. You can connect the iPhone to a Mac in various ways to have seamless file sharing. Read this guide to learn how to sync your iPhone with your Mac and share your files seamlessly.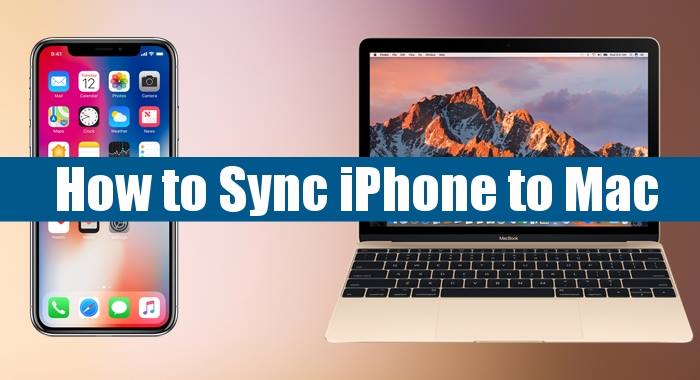 Part 1. How to Sync iPhone to Mac via Professional Tool
The best way to sync iPhone to Mac is using the professional software Coolmuster iOS Assistant for Mac. If you have files you wish to transfer between an iPhone and Mac this is the tool to look for. It synchronizes various file types, such as contacts, messages, notes, calendars, and more, from an iPhone to your Mac. No data loss is encountered during the process.
Additionally, it allows you to back up and restore files in just one click. It works in the shortest time possible, and it is secure. Moreover, the iOS Assistant for Mac is compatible with the latest iPhone, iPad, and iPod generations.
So, if you want ideal software for all your transfer needs, this is your option. It makes it easier to migrate files from an iPhone to a Mac and vice versa in one click.
Key Features
Restore data on an iOS device in just a click.
Transfer iPhone files freely on the computer after previewing and selecting.
Manage iTunes backup and iOS files on your computer.
Freely add, edit, and delete files saved on your iOS.
How to sync your phone to your Mac? Here are the steps:
01First, download the Coolmuster iOS Assistant for Mac on the computer and launch it. Then take a USB cable and connect the iPhone to the computer. Hit the Trust icon when you see a pop-up window to trust the computer. Once done, click on Continue to proceed.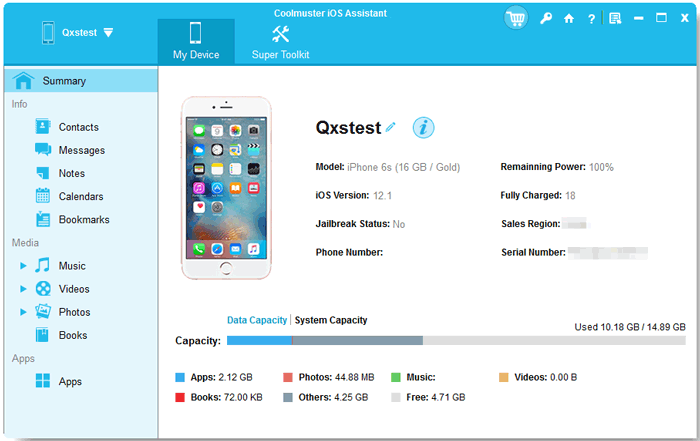 02You'll see an interface when the iPhone has been successfully connected to the Mac and is detected by the software. All files in your iPhone will be arranged on the primary interface in different folders.
03Click on the files you want to sync. For instance, hit on the Videos option to sync videos. Choose the video files you want to sync and click on the Export tab. Select the output of the files you are transferring and begin the transfer of videos to Mac.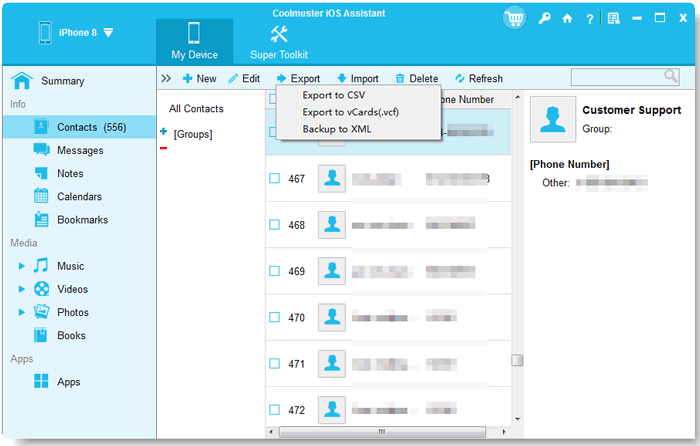 Part 2. How to Sync iPhone to Mac Wirelessly via iCloud
iCloud is a good storage service where you can keep most of your files. It helps us sync iPhones and Macs. You can save most of your data from videos, photos, music, and documents.
Provided the devices are both connected to the same Apple ID and have a stable Internet, they can be synced easily. You just need to enable the iCloud sync on the devices, and everything else will follow smoothly.
Here's how to sync iPhone wirelessly with Mac:
Step 1. Navigate to Settings on the iPhone and click on the your name option. From there, look for iCloud and Show All. Then sync every file you wish to use on both devices.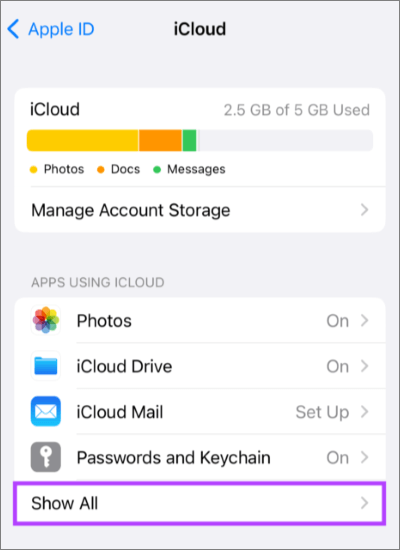 Step 2. If your Mac is operating on macOS Ventura and above, press on the Apple Menu and then head to the your name option from the sidebar. Look for iCloud and activate toggle apps/services you wish to sync.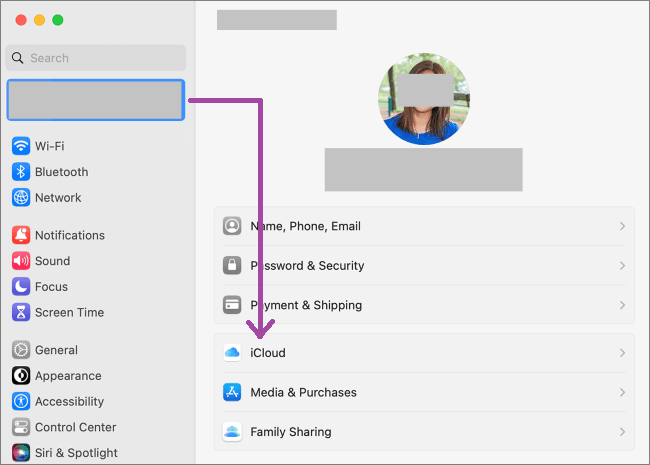 Step 3. If you're using macOS Monterey and earlier versions, hit Apple Menu and System Preferences. From there, look for Apple ID and iCloud, and then enable sync for the apps or services.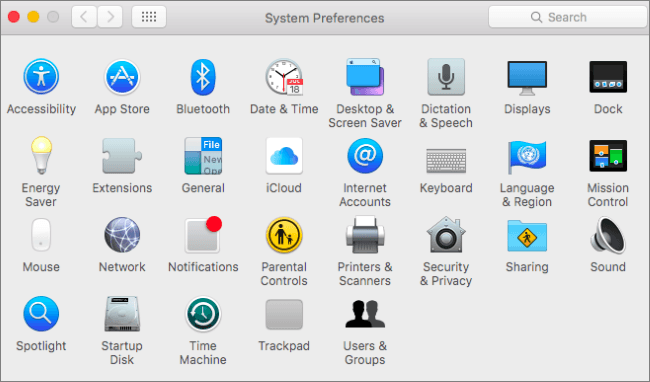 After iCloud sync is enabled on both devices, any change you make in one device will also automatically sync with another. The only issue could be storage, but you can purchase more iCloud storage.
Got more questions? Read:
How to AirDrop from iPhone to PC Windows 11/10/8/7 in Six Practical Ways?
The Easiest Way to Sync iPhone Apps to Mac Computer
Part 3. How to Sync iPhone with MacBook Wirelessly via Airdrop
AirDrop also comes in handy for wireless sync from iPhone to Mac. You just have to ensure both devices have AirDrop switched on.
Here's how to connect iPhone to Mac wirelessly via AirDrop:
Step 1. Ensure the devices are connected to a stable network. Next, enable Bluetooth on iPhone and Mac systems. To turn on Bluetooth on your iPhone, head to Settings and find Bluetooth. Be sure to turn it on.
Step 2. From there, activate the Airdrop feature on the iPhone, then head to the Control Center and click Network settings card. Choose Contacts only or Everyone from the list.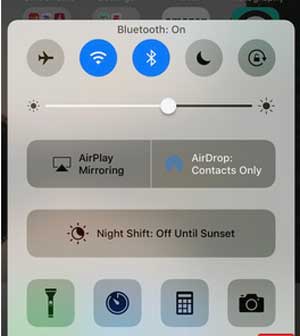 Step 3. Next, turn on the Airdrop option from your Mac by heading to Finder, Go, and Airdrop. From there, click on the Allow to be discovered by option, then select either the option Contacts only or Everyone.
Step 4. In the iPhone, choose the file that you want to sync to MacBook – for instance, your contacts; click on the Contacts tab and select the contacts to sync. Once done, hit Share Contact on the device.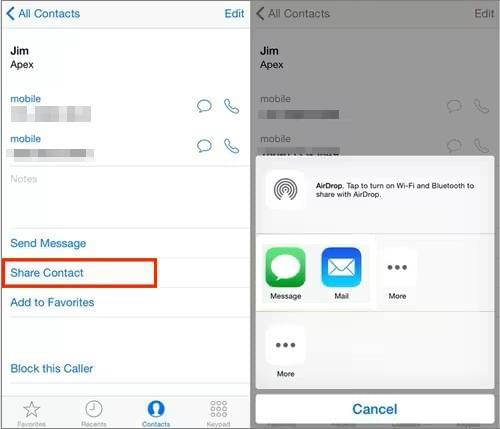 Step 5. Select the Airdrop option from the list and choose the name of your Mac to start the transfer process. You should authenticate notification on Mac regarding the transfer of your contacts. Choose Save at the pop-up window to save your file sent out. All the contacts shared will be stored in the Download folder in the Mac system.
Part 4. How to Wirelessly Sync iPhone to Mac via iTunes
Apple introduced iTunes for Mac for convenient and easier data transfer between a Mac computer and an iOS device. iTunes is a management tool that allows iOS users to manage their devices directly. Besides, it also lets users back up, update, and restore their devices. If you're having issues syncing your iPhone to Mac, you can use iTunes.
Here are steps on how to connect iPhone to Macbook wirelessly:
Step 1. First, download iTunes' latest version on Mac. After installing it, launch it, then connect the iPhone to computer with a lightning cable.
Step 2. Tap on the tab with a phone's icon on iTunes. Then in Settings, hit the Sync button at the bottom of the screen to begin the syncing procedure.

See more:
How Can You Sync Files between iOS Devices with iCloud?
Simple Way to Transfer Music Songs from iPhone to iCloud
FAQs on Syncing iPhone to Mac Wirelessly
Q1. Why my iPhone won't connect to my Mac?
If your iPhone fails to connect to your Mac, you should try resetting its Location and Privacy settings. After that, you should reconnect the device to the computer with a USB cord, then click Trust on the phone. If the problem persists, inspect your cable and USB port, reboot the devices, and update iTunes and the OS.
Q2. How to stream from iPhone to Mac with AirPlay?
To stream content from an iPhone on a Mac computer using AirPlay, you must play the videos in a supported app, then click on the screen to bring the controls. From there, click on the AirPlay button and select your Mac.
Final Words
Even though iPhone and Mac are not codependent, they can greatly work together.
From syncing files to switching devices, it will be easier to connect them and share files. The above are the best ways to sync iPhone to a Mac, enabling you to share files between them effortlessly.
A better solution to sync iPhone to Mac is through Coolmuster iOS Assistant. It is very safe, secure, and quick to transfer files from iPhone to Mac – proved by users worldwide.
Related Articles:
[3 Ways] How to Transfer iBooks from iPhone to PC
[Fixed] How to Transfer Photo Albums from iPhone 14 to PC with Ease?
How to Transfer Music from iPhone to Mac? (Top 4 Ways)
How to Copy Contacts from iPhone to SIM (4 Feasible Ways)
[Solved] How to Print Text Messages from iPhone/Android for Court?
[Simple Guide] How to Install Apps on iPhone without iTunes?