One of the latest versions of iOS that Apple released in 2022 is iOS 16. As you already know, with the new version, you will enjoy new features and have the bugs from the previous version fixed. Though this is the case, there is a high chance of also getting new iOS 16 bugs because no system is perfect and 100% free from bugs.
There are some issues that arise after updating to iOS 16. Not only are there some problems after updating, but there are issues even when trying to update to iOS 16. So, these problems and their potential solutions deserve to be mentioned. In this article, you will learn some of these bugs and the practical solutions you could use to solve them.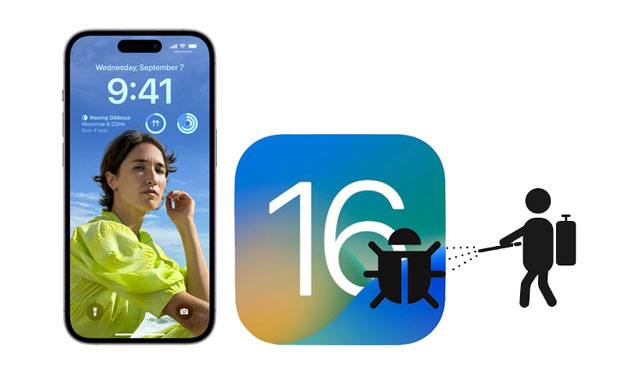 Part 1: iOS 16 Bugs and Their Solutions
Since iOS 15 is the very buggy and unstable version of all time, the likelihood of many users upgrading to version 16 is very high. As such, it is good for iPhone users to know the possible problems that they may encounter after upgrading to iOS 16. Below are some common iOS 16 beta issues and their possible solutions.
Issue 1. Unresponsive Touchscreen
One of the nightmares every smartphone user cannot even imagine experiencing is an unresponsive touchscreen. Though you might not get a permanent solution to this problem, there is a way of fixing it.
If you have an outdated app on your phone, then update it. If updating your apps does not solve the problem, you can restart your iPhone. If you still have an unresponsive touch screen, you will have to force restart it.
Here is how to force restart your iPhone to fix the bugs on the phone screen:
Step 1: Press and then release the Volume Up button quickly.
Step 2: Press and then release the Volume Down button quickly.
Step 3: Hold as you press the Side button, and release it once the Apple logo appears.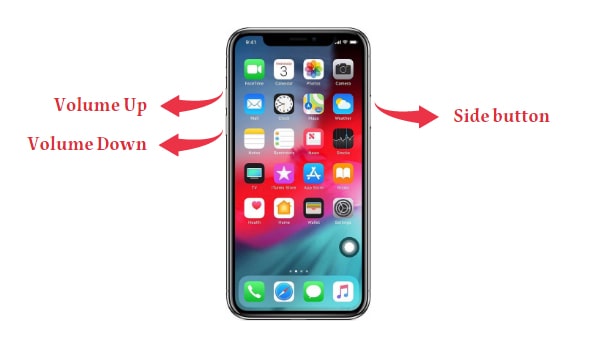 After you carry out the above procedures, your iPhone will restart and the unresponsive touchscreen problem will be solved.
See more: What if your iPad gets stuck in recovery mode? Don't worry. You can solve this problem via these 5 powerful methods.
Issue 2. Software Update Failed
Another issue you can experience is: "Software Update Failed. An error occurred downloading iOS 16" or "Software Update Failed. An error occurred installing iOS 15". If so, how can you fix the update problem? In general, you can reset the network on the device.
Reset iPhone's network Settings when its update fails:
Step 1: Click on Settings app, and navigate to the General option.
Step 2: Click on the Transfer or Reset iPhone > Reset option.
Step 3: Choose the Reset Network Setting option.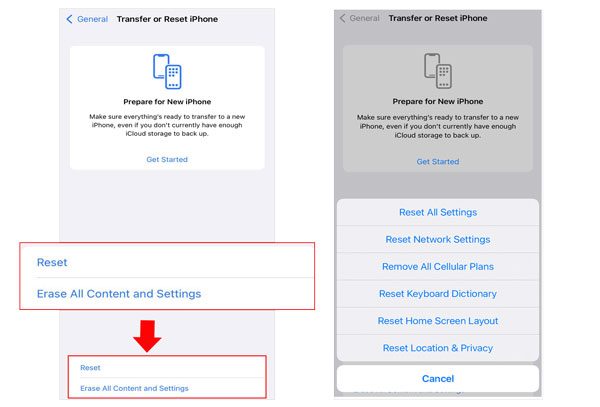 If this does not work, try using the cellular network. If the problem persists, restart your iOS 16 device and try again when it powers up.
Guess you like: Want to view your iPhone backup on your computer? Then you can use these 4 appraoches.
Issue 3. App Crashing
"Why is my iPhone glitching out of apps?" This issue has disturbed a few iPhone users. This mostly happens after updating your iPhone to iOS 16. However, please note that iOS 16 features require an iPhone XS or newer. If your smartphone is older than iPhone XS, then it is not suitable to install iOS 16.
Once you experience the crashing problem of your apps after updating to iOS 16, the solution is to update your applications. iOS 16 is more compatible with the latest applications.
Manually update apps on an iOS device to fix iOS 16 Beta issues:
Step 1: Open App Store, and click the Profile icon.
Step 2: Swipe the screen to the bottom, and tap Update All. Then all your apps will be updated.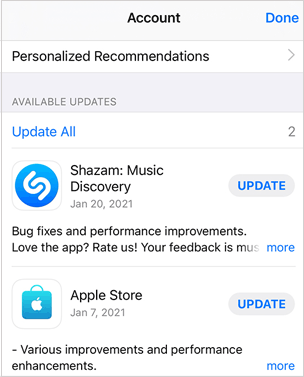 Issue 4. iPhone Overheating
iPhone is like any other computing device, and it might overheat once it starts to experience some problems. For instance, an update to iOS might lead to overheating since the structure of the iOS to utilize or allocate resources like CPU might be inappropriate.
Here is how you can fix the overheating issue after installing iOS 16:
Solution 1: Remove the iPhone casing to make airflow. However, if you see any app crashing, remove it because it might be the one causing the problem.
Solution 2: Update all the apps on your iPhone.
Solution 3: If apps are running in the background, turn them off.
Solution 4: Also, you can reduce the screen brightness of your iOS 16 device.
Learn more: With this guide, you can seamlessly copy music from an iPhone to a computer without iTunes. Let's take a look at it.
Issue 5. Faster Battery Drain
Though this issue has been there even in the other iOS versions, it is worse on version 16. This issue occurs when the battery usage is not optimized between apps on your iPhone.
Follow the below steps to fix faster battery draining problem:
Step 1: Turn off the apps that are consuming power along with the battery percentage, and then restart your iPhone.
Step 2: Check all the apps running in the background and confirm their refreshing rate.
Step 3: You can also change the power setting, like reducing screen brightness and low power mode. Finally, ensure all the apps on your iPhone are up to date.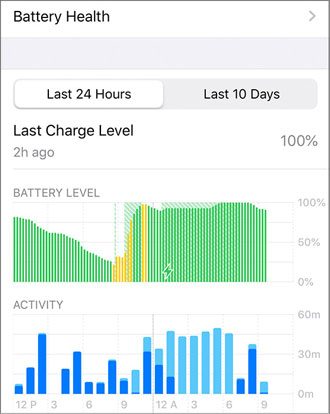 Issue 6. Wi-Fi Isn't Working
iOS 16 devices are experiencing the "Wi-Fi Isn't Working" problem more frequently. Many people have complained about this problem after updating their iPhone devices to iOS 16.
Do the following in case you are undergoing this iPhone bug:
Step 1: Turn your Wi-Fi on and off.
Step 2: If the problem persists, reconnect to the Wi-Fi after forgetting it.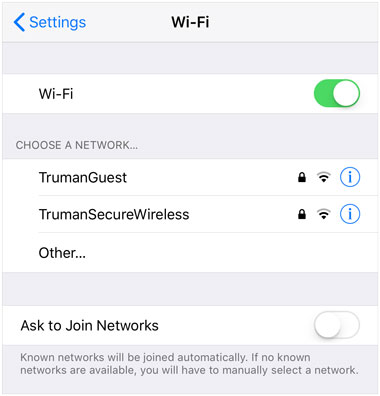 Issue 7. Apps Failed to Update
Another problem you can face when you update to iOS 16 is the apps failing to update. This can happen when there is a problem with the apple service.
Try the following steps:
Step 1: Check if the internet connection you are using is working.
Step 2: Sign out from App Store and sign in again.
Step 3: Finally, you can delete the app and install it again.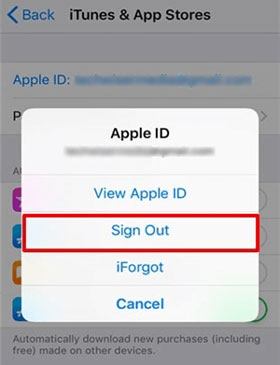 Issue 8. Cellular Data Isn't Working
Also, another issue is the cellular data not working. This can happen if there is a drop in airtime, SIM card malfunction, or other problems from your provider.
Try the following possible solutions:
Step 1: Make sure that you have not turned the Airplane mode on.
Step 2: Reset your cellular network setting by opening the Settings app and finding the Reset Network Settings option.
Step 3: Finally, check for any updates from your carrier.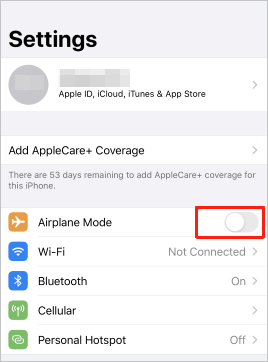 Issue 9. AssistiveTouch Keeps Popping Up
If AssistiveTouch always pops up on your iPhone after you update to iOS 16, you can toggle off this feature on your device. Then it will not pop up by itself.
Step 1: Go to Settings > General > Accessibility > Accessibility Shortcut.
Step 2: If AssistiveTouch is checked, please uncheck it. Then it will not prompt.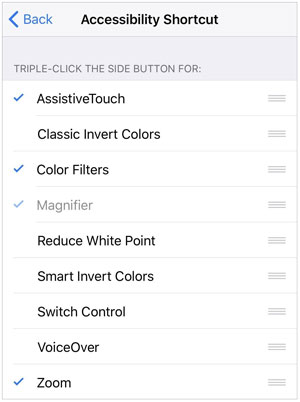 You might need: iPhone Stuck in Boot Loop? How to Fix Boot Loop on iPhone in Ten Methods?
Part 2: Fix Apple Glitch in 1 click [Work for Most Generations of iOS]
There are other scenarios where you would not be able to do the above fixes for one reason or another. For example, if an iPhone or iPad is stuck on the Apple log, the screen is black, and many other reasons. If this is the case, you have nothing to worry about since there are other options that you can use to get your phone back to its normal state. iOS System Recovery is a powerful tool that can help you fix your iOS 16 problems with just one click.
With the help of this system recovery software, you can also fix your iOS device if it is stuck in DFU or recovery mode. Using the iOS system recovery software is easy for everyone, even if you are not a computer expert. Besides, the standard mode can fix your issue without erasing your iPhone data.
Highlights of this iOS recovery software:
* Fix iOS 16 issues and other iPhone bugs, like iPhone grey screen, etc.
* Effectively repair iOS devices, such as iPhone 14 Pro/14/13 Pro/13/12/11, iPad Air, iPad mini, and more.
* Fully compatible with Mac and Windows computers.
* Provide two recovery modes: Standard Mode and Advanced Mode.
Download this iOS recovery software.
Below is a simple guide on how you can repair your iOS bugs using iOS System Recovery:
01Download and then install the software on your computer. After installation, it will be launched automatically.
02Connect the iOS device to the computer using a USB cable that is working correctly and choose the iOS System Recovery option and then tap on the Start button.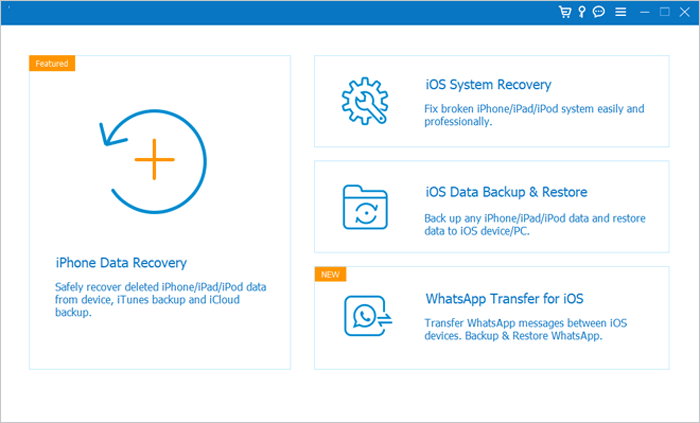 03When you are asked to confirm your device's information, choose Standard or Advanced Mode and tap the Repair icon to start the fixing process. After that, wait until the process is complete, and your devices will be repaired back to normal.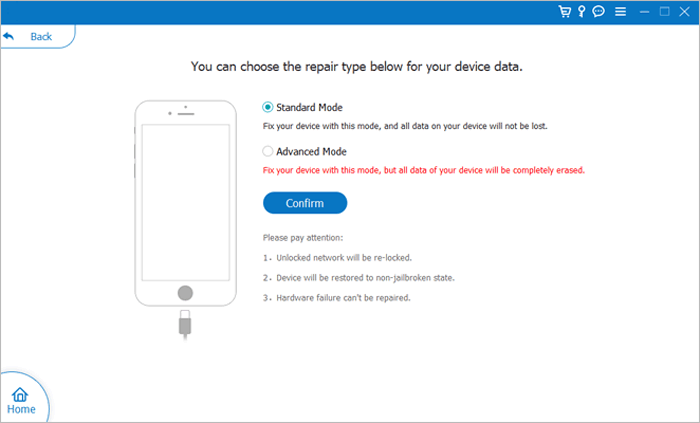 Conclusion
To wrap up, these are some of the issues regarding iOS 16 you ought to know with their possible solutions. To go the easier way, the iOS System Recovery program comes to your aid as it fixes various iOS 16 bugs with simple clicks. You can save more time with the help of this program.
Related Articles:
9 Ways to Fix the Bookmarks on iPhone Disappeared Issue (iOS 16 Supported)
How to Transfer from HTC to iPhone Effortlessly (7 Effective Ways)
How to Deftly Control iPhone from PC with/without USB Cable?
[Fixed] How to Extract Photos from iPhone Backup?
How to Backup Apps on iPhone? [3 Solutions]
4 Effective Ways to Recover Deleted Text Messages on iPhone without Backup