iOS Update Problems & Fixes: All You Want to Know
Some users have already encountered several iOS 12 or 12.1 issues after upgrading to the new software update. In this article, we will list several iOS update problems and how you can fix the issues. After releasing iOS 12 on 17th September, Apple Inc. went ahead to release iOS 12.1. The new upgrade comprises unique features such as Group FaceTime, Measure app, Screen Time features and new Memoji on settings. Numerous users rushed to have the update 12/12.1 installed on their iPad and iPhone only to realize that the new update contains various problems and errors.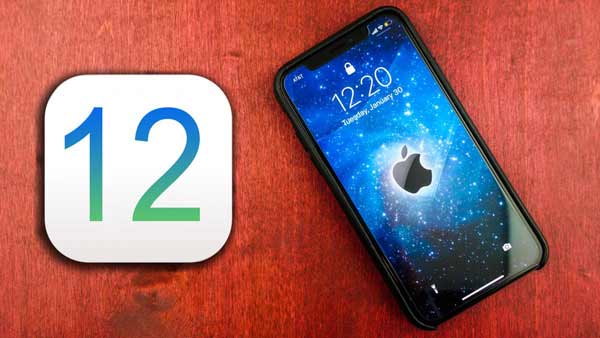 Typically, these iOS 12 and iOS 12.1 problems may integrate the ones that may never get solved such as the bug keeps on telling you to update the iOS yet you have already met that requirement. The issues found in iOS 12 and iOS 12.1 have also been found in the earlier version, iOS 11. Here are notable problems in iOS 12 and iOS 12.1:
Part 1: Update Problems
Part 2: Software Problems after Update
Part 3: App Problems after Update
Part 4: Other Problems after Update
Part 1: Update Problems
1. Unable to Look for Update iOS 12/12.1
The most common iOS 12 and 12.1 problems while updating iPad or iPhone is the failure to check for update. This iOS update problem is realized every time Apple releases a new iOS software update. It is no coincidence that this bug still exists in iOS 12 and 12.1. Users may be faced with errors such as "an error happened while checking for a software upgrade" or "unable to look for update" when checking for a new update.
Quick Solution:
* Go back and click on "check for update" button again.
* Ensure your iPhone has sufficient charge and is connected to a stable Wi-Fi connection. Updating over the Air requires your iPhone to have more than 50% battery charge and connected to Wi-Fi.
* Reset the network, or reboot your iPad or iPhone.
* Consider updating your iOS through iTunes instead of Over the Air.
* Check whether Apple servers are down by visiting Apple's official website.
2. Stuck on Preparing Update
When downloading iOS 12 and iOS 12.1 via Over the Air, it will show you that something is preparing to be downloaded. The process takes a couple of seconds but some users may be stuck on this step forever, and cannot even download the iOS update.
Quick Solution:
* Try rebooting or hard resetting your iPad or iPhone.
* Ensure your iPhone has at least 50% battery charge and connected to stable Wi-Fi.
* Make sure your iPhone has sufficient storage space.
* Try using iTunes to get the updates.
3. Software Update Failed Error Occurs
This iOS update problem is similar to the one mentioned above. In most situations, a software update failed error happens almost every time a user upgrades to a new iOS version. The problem arises as an error saying "an error happened when downloading iOS 12 and iOS 12.1" or "software update failed".
Quick Solution:
* The standard solution to iOS update problem is rebooting the device.
* Close the upgrade process and try again.
* Check whether the network is working correctly. You can reset your Wi-Fi connection just to be sure.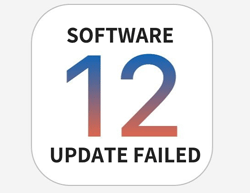 4. Stuck on Verifying Upgrade
Several users have reported verifying update issue and complained of various social media platforms. Normally, it takes a few minutes to wind up the verifying process, but in some situations, your iPhone may take hours by being stuck on the verifying process.
Quick Solution:
* Lock and wake your iPad or iPhone by pressing the power button for five to ten times.
* Restart your or hard reset iPhone.
* Upgrade to iOS 12 or iOS 12.1 via iTunes. Nevertheless, you should backup your iPhone before upgrading.
You May Also Like:
iOS 12 Software Update Failed on iPhone/iPad? 4 Ways to Fix It
How to Update iPhone without iTunes
Part 2: Software Problems after Update
Apart from having issues when updating your iOS 12, you may also be faced by unforeseen problems after upgrading your iPhone to the latest iOS software. For example, you may encounter several issues with various applications. Here are the software problems that you may encounter:
1. Activation Failure
Presently, most users have complained about the iPad or iPhone activation failure issues after upgrading to iOS 12 or iOS 12.1. Some common errors include "failed to activate iPhone" or "activation error" or "we cannot complete your activation now." These issues often occur when your phone fails to connect to Apple Servers.
Quick Solution:
* Wait for several minutes by avoiding the busy time of apple server. You can wait and try activating your iPhone later if Apple Servers are busy.
* Reboot your iPhone as it makes it contact Apple Servers again solving the errors in the process.
* Restart your Wi-Fi network. You need to restart the Wi-Fi network if the problem is linked to the network.
2. The iPhone keeps on Restarting
After your iPhone finishes upgrading to the latest iOS software, it may keep on restarting instead of starting conventionally. This aspect means that your iPhone has been stuck in the restart loop. This problem may be due to an update gone wrong or malfunctioning battery. You should take precautions fast to prevent the issues damaging your phone.
Quick Solution:
* Hard restart your iPhone. Restart your iPhone forcefully by long pressing the Power and Home button for iPhone 6 and older versions. For iPhone 7 and newer models, you should long press the Power and Volume down button.
* Downgrade iDevice. You need to downgrade your iOS version if the updated version fails to work.
* Put your iPhone in recovery mode. It is recommendable to put your iPhone in recovery mode if the above solutions fail to work. You can put your iPhone into recovery mode by pressing the home button and then connect it to the system and then launch iTunes.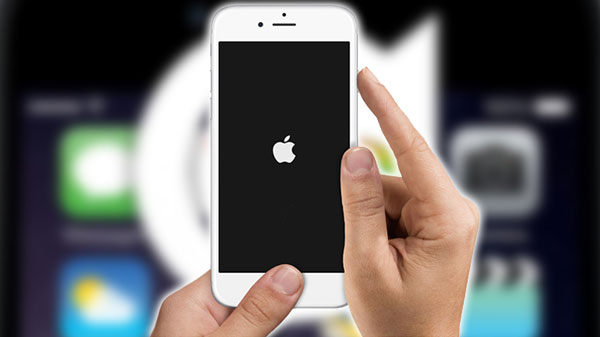 3. iTunes Errors
After upgrading your iPhone to the latest iOS 12 or 12.1, there are chances of getting undesirable iTunes errors. The standard iTunes errors include error 21, 13, 1, 3004, 1671 and several others.
Quick Solution:
* Understand iTunes errors. You should note the error code you are experiencing with the iTunes and then explore it further.
* Make sure iTunes is up to date. iOS 12 and iOS 12.1 will only be compatible with the latest version of iTunes.
* Disable firewall and anti-virus. Various third-party anti-viruses can tamper with the operation of your iTunes by blocking the relevant ports. You should merely disable the anti-virus and then reboot the iPhone to check whether the problem is solved.
* Disconnect external gadgets. Disconnect any external devices if your PC is connected to any. Afterward, reconnect your iPhone to check whether the iTunes error is solved.
* Check lightning cable. Ensure that the lightning cable you are utilizing to connect the iOS 12 iPhone to your system is dependable and working.

4. Device Fails to Start Up
Immediately after completing the iOS 12 upgrade, your iPhone may not start up at all. In such situations, your iPhone may merely display the spinning wheel, freeze on a black screen with the Apple logo, or just turn black-screen permanently. This could be a problem with the iPhone's battery or the software.
Quick Solution:
* Check any hardware damage. Assess your iPhone device for any hardware damage by checking the lighting cable that you are using, as well as the charging socket.
* Charge the phone. The iPhone may be switched off due to insufficient charge as the upgrade requires sufficient charge. Thus, charge your iPhone just to be sure.
* Force a reboot on your iPhone.
5. iPhone Gets Bricked
See how to fix iPhone gets bricked after iOS 12 update here >>
Part 3: App Problems after Update
After updating the iPhone, there could be issues with some of its features and applications as well. A critical element or application of your device may fail to function. The following are typical iOS 12 and 12.1 problems and how one can solve them.
1. Safari Fails to Work
Safari is the primary browser of iOS gadgets and helps users access the internet. After an update to iOS 12, you may face issues with safari such as the app crashing; loading failure, freezing of a webpage, as well as the app fails to respond at all.
Quick Solution:
* Turn off Safari Suggestions. The suggestion features are the one that causes significant crashes on the browser and should thus be turned off. You can access settings, then Safari on iOS 12 and then turn off the "safari suggestions".
* Clear any historical data. A lot of cache and web data on the browser may affect its processing. Therefore, clear history data and web data to fasten the browser.
* Close and start up the application again. In some scenarios, a simple solution may fix a huge problem with an application.
* Turn off safari restrictions. Some Safari limitations may not function on iOS 12 and should thus be turned off.
2. Bluetooth Problems
You may realize the Bluetooth icon is missing from your iPhone, but this is normal since Apple displaced it from the status bar. However, your iPhone may fail to connect to other Bluetooth devices after upgrading to iOS 12 or iOS 12.1.
Quick Solution:
* Turn off Bluetooth from the settings module. Go to settings and switch off Bluetooth by tapping on the Bluetooth button.
* Reset your networks.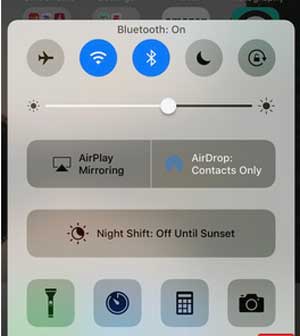 3. Applications Quitting or Crashing Continuously
This is a common problem for iPad and iPhone users. Unluckily, several applications are quitting or freezing continuously after upgrading to iOS 12 or iOS 12.1. This problem could be due to several reasons. The main problem could be that the application is not compatible with the latest iOS software.
Quick Solution:
* Check for the app's updates. Go to App Store and check whether there is an update present for the freezing applications.
* Quit the app forcefully and restart it.
* Reboot your iPhone and open the misbehaving app again.
* Delete and reinstall the application. Uninstall the application completely from your iPhone and then download it from App Store.
4. Notifications Appearing Inappropriately
This is a common iOS error that has been experienced in the last couple of upgrades. Besides, most users denoted that their iOS notifications did not show conventionally after upgrading to the latest iOS 12.
Quick Solution:
* Avoid notification cluttering. Cluttering of many notifications can lead to this problem. You should thus access your notification tab on your iPhone and then clear all the notifications at a go.
* Turn DND mode off. Your iPhone could be in the Do Not Disturb (DND) mode if you are not getting any notification. Turn the mode on by going to the device's settings.
* Alter notification preview settings. Change the way in which notifications get into your device. Go to settings module, notifications and then show previews. Here, choose "always" instead of "when unlocked".
* Allow notifications for various applications. You may have disabled notifications for multiple apps, check to see whether the necessary apps are allowed to show notifications.
5. Siri Not Working
Siri is not working after iOS 12 update? Check how to fix it here >>
Part 4: Other Problems after Update
Several other features on your iPhone may also malfunction after performing an iOS upgrade. You may come across issues with your Bluetooth, battery, Wi-Fi and so on.
1. Battery Discharges Fast
Most users complain of their iPhones discharging fast after performing an upgrade. In most cases, this is the case after updating to iOS 12. Several users denote that the iPhone fails to last even two hours after updating.
Quick Solution:
* Check the performance of the battery. You should ascertain that your battery is fully charged by accessing the battery health feature on the settings module.
* Check battery draining applications. Access battery usage and check on the apps that are draining your battery fast. You can stop or update these applications.
* Avoid running too many apps. You should close the unnecessary apps to save on power.
* Turn off fitness tracking.
2. Cellular Data Problems
Numerous users complain about issues with their cellular data following iOS 12 upgrade. For instance, some applications fail to connect to the internet; other apps consume excess mobile data while in other cases the cellular data cannot be turned off or on.
Quick solutions:
* Check network coverage. Make sure you are getting sufficient network coverage.
* Turn on cellular data.
* Turn on data roaming.
* Reset network settings.
* Install carrier's upgrades.
Related Articles:
Things to Do Before Apple iOS Upgrade/Downgrade
iPhone Stuck in DFU Mode? 3 Ways to Fix without Data Lost
iPhone Won't Update? Here's How to Fix!
3 Solutions to Fix iPhone Frozen Issue
How to Fix "iPhone Is Disabled Connect to iTunes" Issue?
How to Easily Recover Data on iPhone after iOS 12 Update
How to Easily Delete iOS Update on iPhone/iPad
Add a comment