In our increasingly digital world, text messages have become a fundamental form of communication. They can contain crucial information in criminal investigations, making them a valuable resource for law enforcement agencies. But what happens when these messages are deleted from an iPhone? Can police recover deleted text messages on iPhone?
Many iPhone users would want to know if police can recover deleted text messages. Do they have the authority to ask for data, including text messages? The truth is that police can obtain your data even when you try to conceal it. This article explores the methods surrounding the retrieval of deleted text messages from an iPhone.
Part 1. Can Police Recover Deleted iMessages?
Yes. Police agencies can easily restore any permanently deleted messages from an iPhone using a specialized tool or software for mobile forensic investigations. However, the success rate depends on various factors like the encryption, disk type, and system file used.
The iPhone is considered one of the safest devices. However, what many don't know is that these devices can still expose you when in the hands of the police. After deleting the pictures on the iPhone, they will go to the Recently Deleted folder, where they stay for approximately 30 days. Files in this folder can be permanently deleted or restored when needed. Note that permanently deleted iMessages will only be retrieved with data recovery software.
You May Like:
[Lost iPhone Data Recovery] How to Recover Data from Lost iPhone Easily?
How to Retrieve Deleted Texts on Android without Computer Scientifically
Part 2. How Can Police Recover Deleted Text Messages/Photos?
Can deleted text messages be retrieved by police? As said, police can restore deleted data for investigation purposes. Then, what software do police use to recover data from phones? Here are some workable ways.
Method 1. How to Recover Deleted Text Messages via Coolmuster iPhone Data Recovery
Even though police can restore deleted messages from iPhone devices using any tool, a professional data recovery tool for iPhone devices is Coolmuster iPhone Data Recovery. This software comes in handy when you need to retrieve deleted or lost files with or without a backup. Whether it is photos, SMS, contacts, notes, or WhatsApp files, this is the tool to opt for.
With this tool, the police can extract all deleted text messages without delay. There is no need for a backup when recovering data from iOS devices. What makes this tool stand out is its speed and highest success rates in the industry. More importantly, you can restore and save deleted and existing data from iOS and iTunes backups to a PC. The exported files are saved in readable formats with text messages in CSV or HTML formats. Besides, the original quality is retained.
Coolmuster iPhone Data Recovery is super easy to use. You don't need any technical knowledge; any person can use it without difficulties. Moreover, the recovery process is just 3 steps, which saves time considerably.
Top Feature of Coolmuster iPhone Data Recovery:
Preview files before recovery.
Support multiple files, including SMS, photos, contacts, music calendars, etc.
Work well with iOS 5+.
Easy and safe to use.
Highest success rates in data recovery.

Free Download for PC
How to restore deleted messages on an iPhone using Coolmuster iPhone Data Recovery:
01Install the software on the computer and enter the iOS Recovery module afterward. Plug in the iPhone using a lightning cable. Unlock the device and click the Trust option when prompted.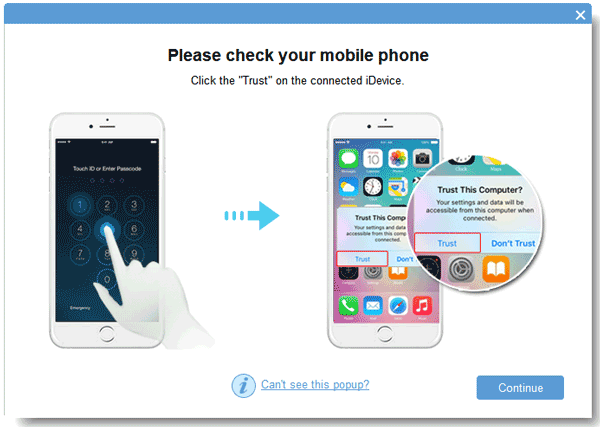 02After the phone is detected, choose the types of files from the interface and hit the Start Scan option to continue.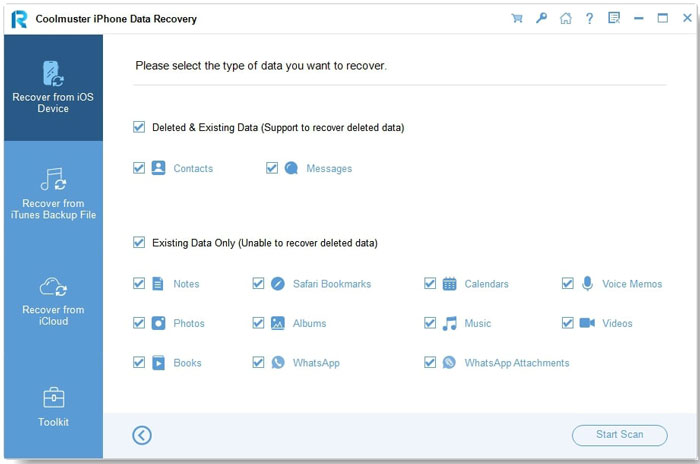 03Preview the files after the scanning is completed. Choose the Messages from the left panel, then choose the detailed items on tight. Tap the Recover to Computer tab to get the files back.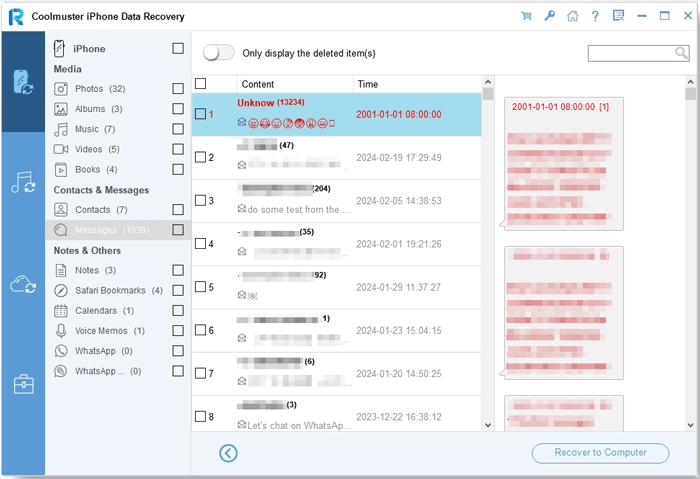 Method 2. How to Recover Deleted Photos Using Recently Deleted Folder
Can police recover deleted pictures from a phone? Yes. With the Recently Deleted folder available on most iPhones, any photo you deleted will be saved there. However, you can only go this route if the pictures were deleted recently, specifically before 30 days from the time of deletion. However, the Recently Deleted folder is only available on devices running on iOS 8 and newer versions.
So, before the 30-day period elapses, the deleted photos can be easily restored by police. Here's how:
Step 1. Launch the Photos application and open the Recently Deleted folder. You will see all deleted pictures from the last 30 days and the remaining time before they get deleted permanently.
Step 2. Click on Select and click on all pictures you wish to restore to the phone. Finally, hit the Recover button to save them to their previous locations.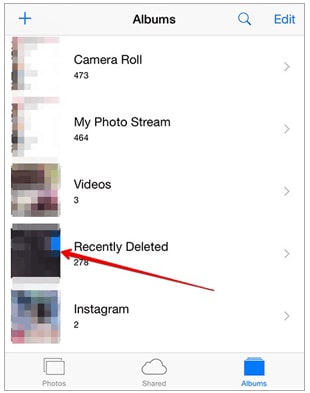 Further Reading:
Can Facebook Retrieve Deleted Messages for Court [Full Guide]
Powerful SMS Recovery Apps for Android - 9 Options
Part 3. FAQs on Recovering Deleted Messages/Photos
Q1. Can police retrieve text messages without the phone?
The technology used by police can help them access your device remotely, thus allowing them to recover your text messages. The messages sent or those currently available on your iPhone are easier to access. The deleted ones may still be accessed, but it depends on your phone's memory technology and the time that passed since the deletion.
At times, police may obtain message records from phone service providers as everything basically goes through their servers.
Q2. Can police recover deleted photos from iCloud?
Generally, police agencies can restore deleted photos from iCloud. However, it depends on factors like the type of phone, the storage medium, and Apple's data retention policies.
Q3. What software does police use to recover data from phones?
There are numerous software that police use to recover files from phones. Police use Forensic tools to extract all data, including any deleted data, to be used in investigations. They usually use high-end recovery tools that work exceptionally and restore all hidden or deleted files.
However, Coolmuster iPhone Data Recovery is among the best tools that can restore any deleted or lost files on iPhone devices.
Q4. Is it possible to recover deleted text messages from an iPhone that has been factory reset?
Recovering deleted text messages from an iPhone that has been factory reset can be extremely difficult. A factory reset typically erases most of the data on the device, making it challenging to recover deleted messages unless there is a backup available.
Learn More:
5 Quick Ways to Recover Deleted Text Messages on iPhone without Computer
How to Retrieve Deleted Text Messages on iPhone with or without Backup
To Sum Up
Technology has made things simpler, and data recovery is no longer as difficult as it used to be. In fact, when you delete data, you just need to get a specialized tool and restore them back. Similarly, police can retrieve any deleted data on your iPhone, including text messages and photos. This is possible with the numerous third-party data recovery software available. However, the best tool for such a task is Coolmuster iPhone Data Recovery. It restores text messages directly from an iPhone quickly without data loss. You can never go wrong with this tool. So, try it now.
Related Articles:
How to Recover Pictures from Text Messages on iPhone [2 Excellent Ways]
How to Retrieve Deleted Messages on Messenger on iPhone with Ease?
[2023] How to Recover Snapchat Messages on iPhone in Four Hassle-free Ways?
[100% Success] How to Recover Deleted Photos from iPhone without Computer
How to Recover Deleted Voice Memos on iPhone with or Without Backup?
How to Retrieve Deleted Call History on iPhone? [Step-by-Step]