Since the latest iOS 16 has been released, many users has tried to update to iOS 16 on their iPhone, iPad or iPod touch to experience more new features. However, some users has reported that after updating to iOS 16, Siri does not work any more. When talking to Siri, it seems like Siri does not hear my sound and the wavy line does not move while talking. Siri becomes deaf.
So how to fix Siri not working after iOS 16 update? To answer this question, this article here is going to show you how to resolve the Siri error and get it back to normal.
What is Siri?
Siri, as an intelligent voice control function on iPhone, iPad or iPod touch, offers an easier, faster and interesting way to get things done. You can make a request to Siri after saying "Hey Siri", then Siri will help you answer your questions, call your friends, send a message, check your calendars, remind you to wake up at 6:30 am, take a selfie and etc.
7 Solutions to Fix Siri Not Working after iOS 16 Update
If Siri is not working, or cannot understand the question, or does not respond to the question, you can refer to the following tips to fix Siri on your own. After finishing each step, please check if Siri can work or not.
1.Turn Off/On Siri
Firstly, please be sure Siri feature is on and you have enabled the features of Allow "Hey Siri" and Raise to Speak.
Go to Settings > General > Siri. If Siri is on, turn off it and then turn on it again to activate Siri. And you can find different features here.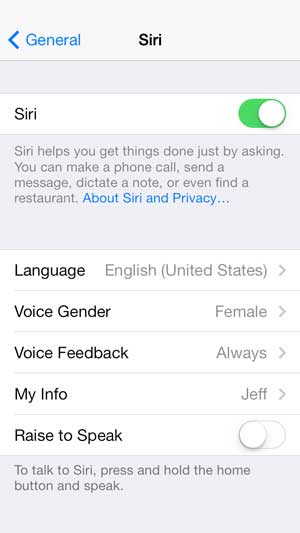 2. Check Internet Connection
If Siri does not work, or Siri says something like "Sorry, I cannot connect to internet." or "Please try again later." It could be caused by network problem, please check the internet connection and try again later.
- Connect to cellular data: You can swipe up from iPhone screen to bring out Control Center, then find the Cellular Data icon and turn on cellular data feature.
Or you can go to Settings > Cellular Data and enable it. Besides, you can also choose the preferred 4G network by going to Cellular Data Options > Voice & Data > 4G.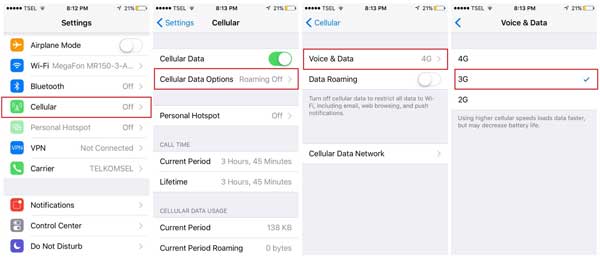 - Connect to Wi-Fi network: You can enable Wi-Fi network by swiping up iPhone screen and switch on Wi-Fi network and connect to an available Wi-Fi network with passwords.
Or you can also go to Settings > Wi-Fi, and enable Wi-Fi feature, then choose a network to link with.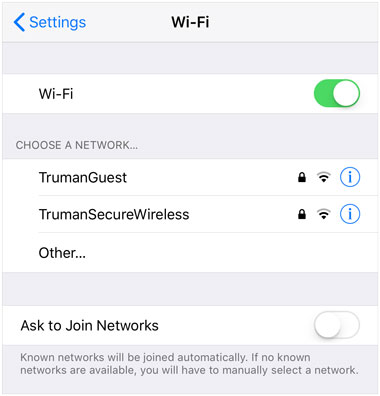 Can't Miss:
How to Fix iPhone Won't Connect to Internet?
How to Fix iPhone Won't Connect to Wi-Fi Problem?
3. Restart iOS Device
Usually, rebooting iPhone, iPad or iPod touch can fix many little problems, including Siri does not work.
To reboot your iPhone, you can press and hold the Power button to bring out the "Slide to power off" slider, then drag the slider to right to switch off it. After that, turn on it again by pressing the Power button.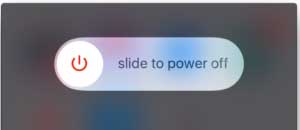 4. Use Siri with Headset
If you are using an iPhone, iPad or iPod touch, please try to use Siri together with headset. If Siri only works when you are using earphones, there may be some problem with the microphone. You might need to get help from Apple support.
5. Try Different Languages
You can try to set up different languages for Siri. You'd better ask Siri with the same language you have set for Siri. Go to Settings > General > Siri > Languages and change the language. Then try again Siri.
6. Factory Reset iOS Device
You can remove all settings and contents from your iPhone, iPad or iPod touch to restore iDevice so that Siri can be fixed. However, please make a backup before restoring in case of data lost.
Go to Settings > General > Reset > Reset > Erase All Content and Settings > enter your passcodes > tap Erase iPhone. After that, you can restore from iTunes/iCloud backup to set up your device.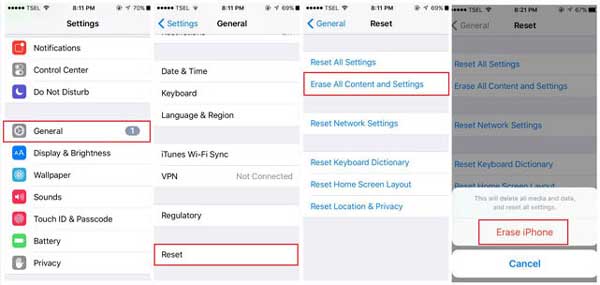 7. Re-Upgrade iOS Version to Fix Siri Not Working Issue
After trying all above tricks, if Siri still does not work, there should be some problem on the software, or the iOS device has failed in updating to iOS 12. In this case, you can try again to update your software.
Just go to Settings > General > Software Update on your iPhone and tap Download and Install or Install Now option to get the software on your iPhone again.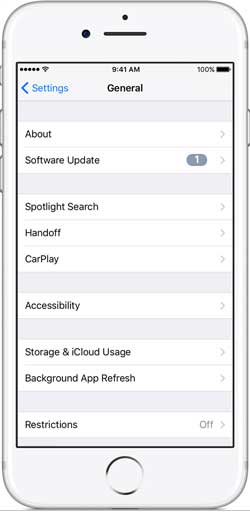 Sum Up
The above are the effective ways to solve the problem of Siri does not work after iOS 16 update. These methods have been tested by us and are safe and reliable, please try them with confidence. If you have other better solutions, please also tell us in the message area below.
Related Articles:
4 Solutions to Fix iPhone Stuck on Verifying Update
[SOLVED] iPhone Keeps Turning Off? 3 Ways to Fix It!
3 Ways to Fix Error 1 while Restoring iPhone