PDF files are integral to everyone's personal and professional lives in this digital age. PDFs are commonly password-protected because they contain confidential data. However, sometimes you require access to a password-protected PDF without repeatedly inputting a password.
You can use the common Adobe PDF remove password software, which offers a simple means to turn off PDF security and gain access to your PDF content. Alternatively, you can use a better alternative to this reputable PDF viewer to accomplish your goals. Learn in this comprehensive guide how to quickly and easily unlock Adobe PDF to manage and share your files with anyone.
Part 1. How to Remove Password from PDF in Adobe Reader
Adobe Reader is renowned and widely used as a prominent tool for handling PDF files. Adobe Reader can read PDF files, make changes, and create new ones. This app is compatible with different running systems, so you can open PDF files on a Mac, PC, or smartphone.
Using Adobe Reader's robust editing features, you may transform your document into a polished PDF with stunning results. Its ability to unlock protected PDFs is a major selling point. However, removing a password from Adobe PDF is not simple if you do not have the necessary password to unlock the document.
The application's main functions are prominently shown on the home screen, making the interface easy to use. This streamlines the process of using the software to complete various tasks on your PDF file. The following process details how to remove passwords from PDFs using Adobe Reader:
Step 1. Install and launch Adobe Acrobat Pro. Click on "File" and select "Open" to access the password-protected PDF.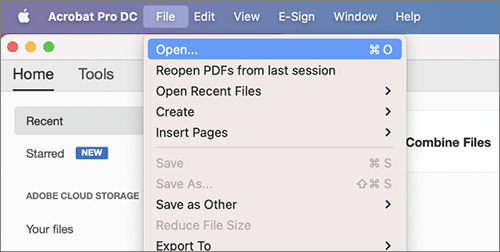 Step 2. Select "Tools" > "Protect" > "Encrypt" > "Remove Security".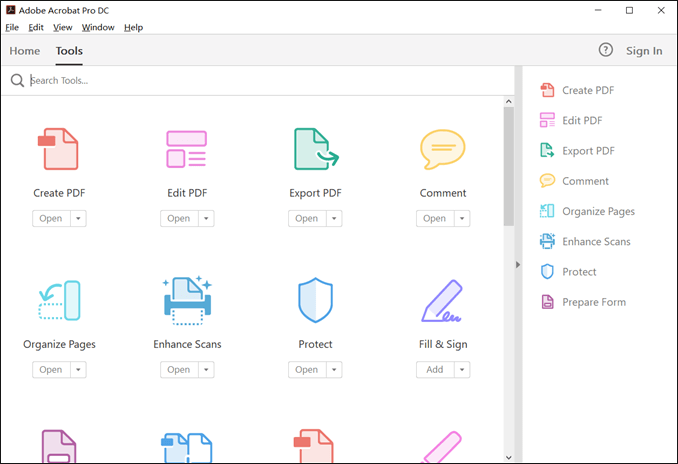 Step 3. The available choices differ based on the type of password security linked to the document.If the document utilizes a Document Open password, press "OK" to eliminate it from the document.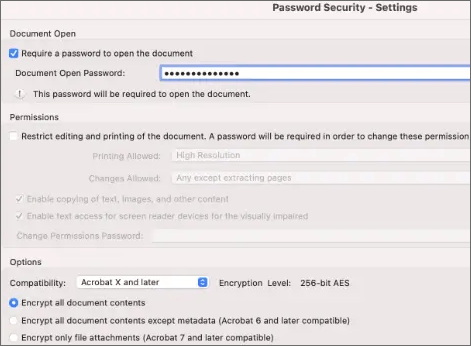 In case the document is protected by a permissions password, input it in the "Enter Password" field, and then click "OK". Click "OK" once again to confirm the operation.
Read More:
Simplify Document Management: Adobe Merge PDF in Action [Updated]
[Easy Guide] Convert Word to PDF via Adobe Acrobat & Alternatives
Part 2. The Recommended Adobe PDF Remove Password Alternative – Coolmuster PDF Password Remover
Coolmuster PDF Password Remover is a reliable program that can remove password protection from PDF documents so that they can be modified, copied, or printed freely. Coolmuster PDF Password Remover is compatible with Windows 11, 10, 8, 7, and Mac OS. It utilizes the batch processing capability to unlock Adobe PDF and recover the password, decrypting up to 200 encrypted PDF files.
It's capable of lightning-fast processing, and whatever size input you feed it, it'll spit out an open PDF that you can modify, copy, annotate, etc. The following are some of the features of Coolmuster PDF Password Remover that make it an excellent option for removing passwords from Adobe PDF:
Unlock protected PDFs and remove passwords in a single click.
Use the decoded PDF for editing, printing, adding photos, etc.
Perform without the use of a third-party program like Adobe Reader or Acrobat.
Here is how to use this main Adobe PDF remove password alternative.
01Download the app and import restricted Adobe PDF files using the "Add File" option. Also, you can drag and drop the required PDF files into the main window.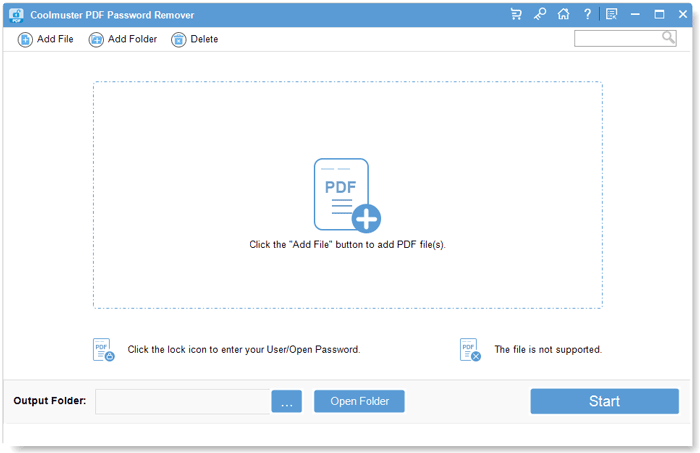 02Hit the "Browse" button at the program's footer to set an output folder where the decrypted PDFs will be saved.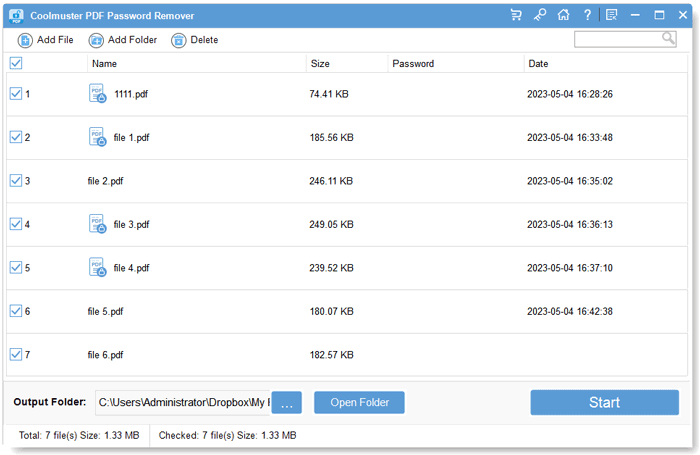 03Click "Start" when you're ready to begin decrypting after making your selections. To decrypt only the selected PDF files instead of all at once, right-click on the desired PDF and select "Decrypt Selected" from the resulting menu.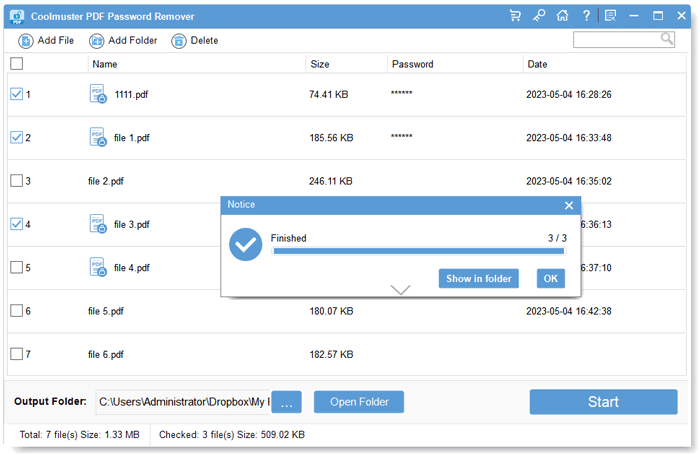 See Also:
Best Programs on How to Remove Password from PDF on Mac [Newest]
[Office Solutions] How to Send Password Protected PDF in 6 Different Ways
Part 3. Other Alternatives to Unlock PDF Using Adobe Acrobat
Other than unlocking PDFs using Adobe Acrobat, there are other powerful alternatives how to unlock a PDF in Adobe, and they are discussed below:
Method 1. How to Remove Password from Adobe PDF by Chrome's Printing Feature
If you don't have the Adobe PDF password remover software installed, Google Chrome is a good alternative to remove password protection from PDF files. This method may not work if you don't know the password and the PDF is protected from opening and printing. In such a case, try a dedicated Adobe PDF password remover like the Coolmuster PDF Password Remover recommended above to help unlock secured PDF files.
Here is how to decrypt Adobe PDF using Chrome's Printing feature:
Step 1. Open your password-protected PDF file in Google Chrome. Click the "print" icon or use "Ctrl" + "P".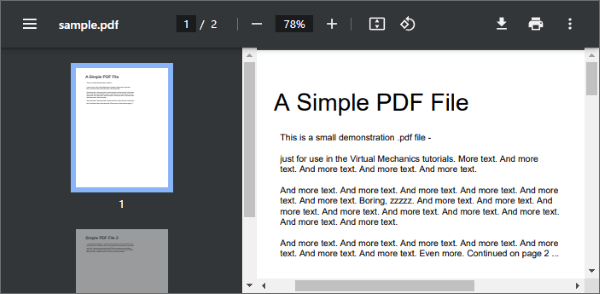 Step 2. Click the "Save" button to remove the password protection from the file. The newly saved PDF will not have a password.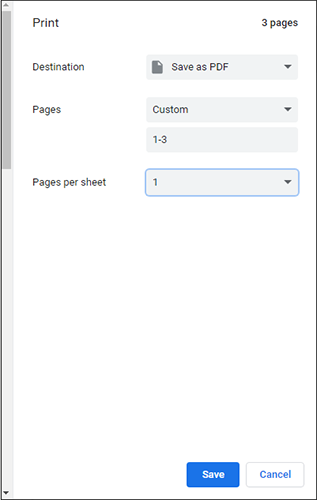 Method 2. How to Unlock an Adobe PDF Through Google Drive
Whether or not you know the owner's password, Google Drive will let you quickly and easily delete it. In addition, if you have access to the user password, you can enter that password to delete any passwords. It doesn't matter how complicated the user password is; you can turn off all PDF security protections within a few clicks.
Here are the steps to using Google Drive to remove permission passwords from Adobe PDF:
Step 1. Add the protected PDF to your Google Drive.
Step 2. Right-click the PDF and select "Open with Google Docs".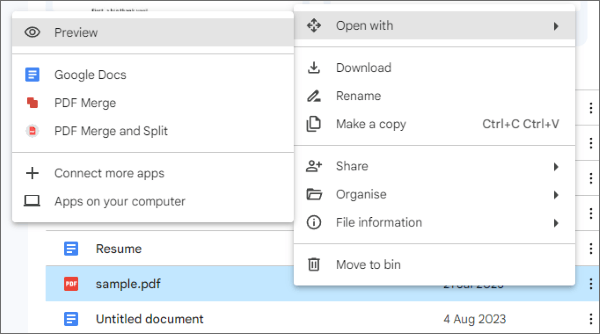 Step 3. After viewing the file in Google Docs, save it again by going to "File" > "Download" > "PDF Document (.PDF)". After this, the PDF will be unprotected when you save it.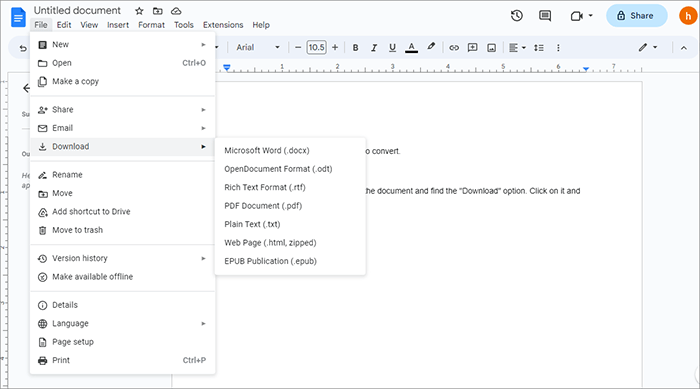 Can't Miss:
Effective Ways to Password Protect PDF Files with Sensitive Data
Beyond Locks: Effective Ways to Save PDF Without Password
Method 3. How to Bypass Passwords on Adobe PDF via iLovePDF
iLovePDF stands out as an internet platform offering a range of utilities designed for seamless PDF document management. Among its array of functions, it offers a convenient solution for eliminating passwords from PDF files. This capability becomes especially valuable when dealing with scenarios involving password-secured PDFs where you might have either forgotten the access code or require uninterrupted entry without recurrent password prompts. Password removal from a PDF through iLovePDF is typically uncomplicated and user-friendly. Here are the steps:
Step 1. Visit the iLovePDF website and choose "Unlock PDF" from the Tools section.
Step 2. Click "Select PDF files" to add the PDF file from which you want to remove the password, or simply drag and drop the file.

Step 3. Click "Unlock PDF" to remove the password once the file is loaded.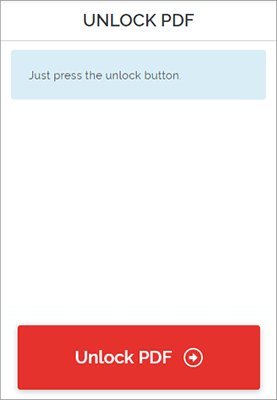 Method 4. How to Remove Security in Adobe PDF Using Smallpdf
Smallpdf is an online platform that offers a variety of tools for working with PDF files. One of its features is the ability to remove passwords from PDF documents. This can be particularly useful when you have a password-protected PDF file that you need to access or edit, but you've either forgotten the password or no longer have access to it.
To use Smallpdf to remove passwords from Adobe PDF, you typically follow these steps:
Step 1. Visit the Smallpdf website and select the "Unlock PDF" tool. Click "CHOOSE FILE" to upload the password-protected PDF file from your computer or cloud storage.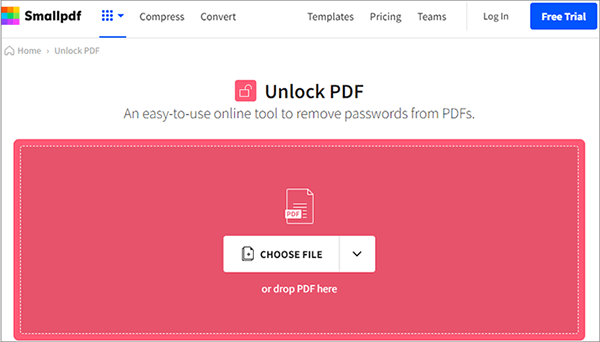 Step 2. Tap "UNLOCK PDF" and enter the right password. Smallpdf will then process the file and remove the password protection. Once the process is complete, you will be able to download the unlocked PDF file without the need for a password.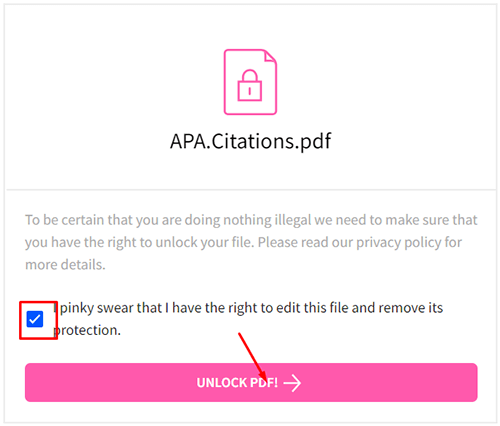 May Like:
Unrestricted Access: Mastering the Art of Removing Security from PDF
How to Lock a PDF: Protecting Documents with Security Measures
Part 4. FAQS on Adobe PDF Remove Password
Here are the most asked questions on how to unlock PDF using Adobe Acrobat:
1. What's the purpose of password protection in PDFs?
PDF password protection allows you to prevent unauthorized users from reading, viewing, altering, or printing your PDF file. Software like Coolmuster PDF Password Remover is available for password-protecting PDF files.
2. How can you password-protect a PDF?
Including a password to a PDF file is a breeze with dedicated PDF software like Coolmuster PDF Locker. If you're unsure how to use our product, visit the website of Coolmuster PDF Locker to learn more and try it out. You have the option of protecting the PDF solely from being edited, or from being printed, or from being accessed by anyone at all.
Conclusion
If you want to remove passwords on Adobe PDF, you have to go through different steps depending on how complicated the encryption is and what software you use. It would be best if you went for Coolmuster PDF Password Remover, which ensures you decrypt your files within the shortest time possible. Download the ideal Coolmuster PDF Password Remover today and enjoy password-free PDF files you can use as you like.
Related Articles:
How to Convert Password Protected PDF to Without Password: Approved Methods
A Detailed Review of SmallPDF Unlock: Remove That PDF Password Now!
How to Encrypt a PDF File for Email? [Guide to Email Privacy]
How to Remove Encryption from PDF Like a Pro? Solved in 6 Quick Ways
[Useful PDF Tips] How to Open Password-Protected PDF Without the Password
How to Remove Watermark from PDF Effectively? [5 Amazing Ways]