PDF is a standard for preserving a document's layout and textual content as it is forwarded from one user to another. So, how do you write on a PDF document? There are methods and programs available for editing PDF files and forms. This article discusses how to type on a PDF document using various programs, including Preview, Adobe Acrobat, etc. Determine which tool is best for you to write on a PDF document based on your preferences and the programs you can access.

Part 1: How to Type on PDF Document Using PDF Editor (Recommended)
PDF Editor is a versatile program that can do many operations on PDF files, such as editing, annotating, converting, and more. One of its most appealing features is the ability to immediately type on PDF documents, simplifying the digital completion of forms, adding text, and repairing errors.
PDF Editor's user-friendly interface and suite of features make working with PDFs easier for everyone, whether you're a student, a working professional, or in any other role that requires frequent interaction with PDFs.
It is a smart PDF solution that works on all platforms, from Windows and Mac to iOS, Android, and the cloud.
Here are some cool features of PDF Editor that make it suitable for writing on PDF documents:
Type into and modify PDF documents without any hassle.
Generate fillable PDF forms and complete them online.
Personalize the PDF with your notes, comments, and sticky notes.
Protect your PDFs with a password and encrypt them for further safety.
Here's how to write on a PDF in Word using PDF Editor in simple steps:
01Install and open PDF Editor.
02Drop in a PDF form.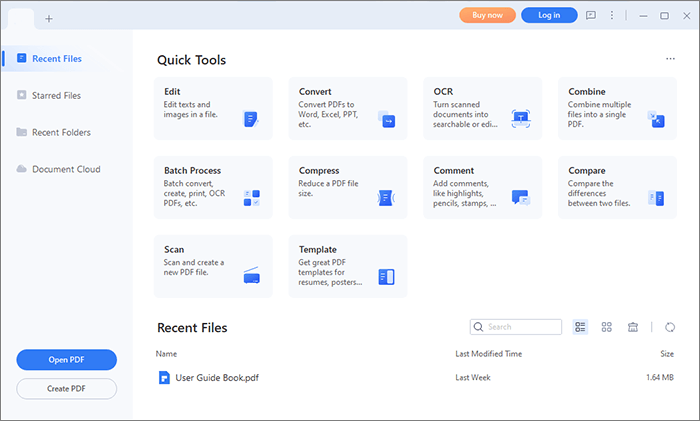 There are two main PDF kinds. One has clickable checkboxes, radio buttons, and text areas for typing. Another form is whereby PDF forms can be created from Word documents but lack interactive fields. PDF Editor can handle both sorts of documents.
03Write in a PDF form with interactive fields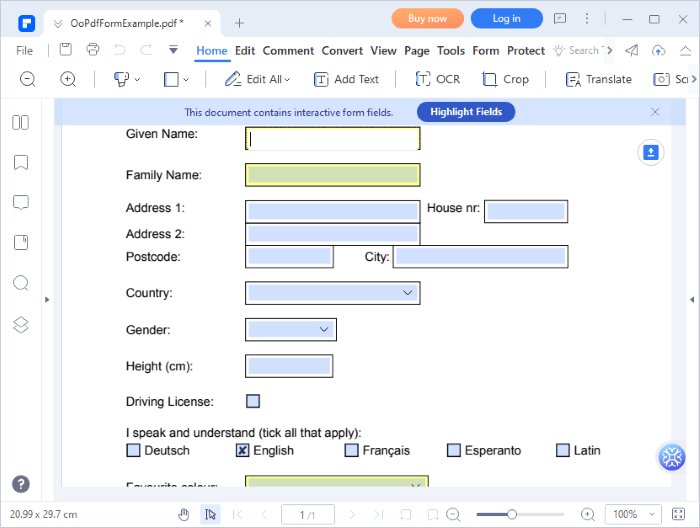 Fillable PDF forms can be identified by the presence of a Highlight Fields button that, when clicked, highlights all the fields where data entry is needed. To type into a specific field on the PDF form, click on that field and start writing.
04Write into a PDF Form with non-interactive fields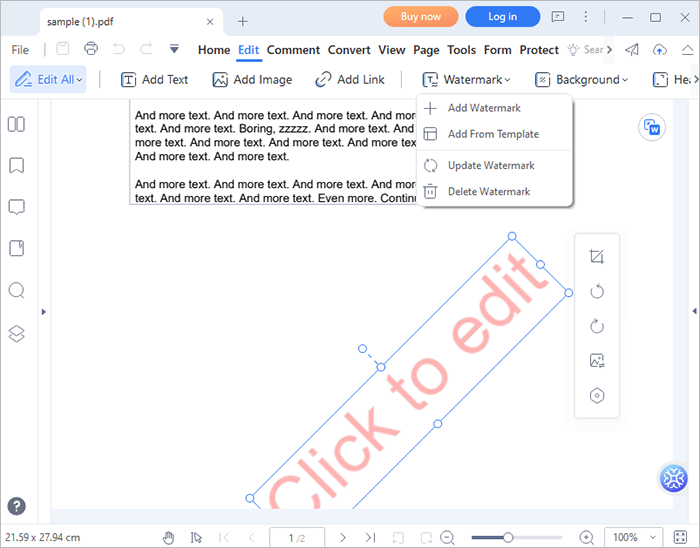 Use the Add Text option in the Edit menu if your PDF form is not fillable. Select some space with your cursor to start a new section in the PDF. To delete the original text, go to the Edit menu, highlight the relevant text block, and then hit Delete on your keyboard.
Part 2: How to Type in PDF Documents Offline
Typing documents offline involves installing specific programs to type PDFs on your computer. Here are two ways to type a PDF document offline:
Tool 1: Type on PDF Document on Mac Using Preview
Preview is a pre-installed software on macOS that may be used to read, edit, and annotate PDF files, among other things. It allows quick textual edits and changes to PDF files, making it ideal for filling out forms and making notes. Preview is a great choice for easy PDF file modifications on macOS due to its intuitive interface and user-friendliness.
The below section discusses how to write on PDF documents using Preview:
Step 1: Right-click on the file to work with and choose Open With > Preview.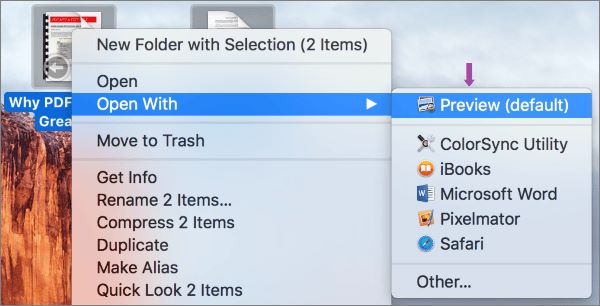 Step 2: Select the markup icon (it looks like a marker within a circle) from the preview window's top toolbar. To insert text into a page, go to that page and click the text icon (T). The page will then display a blank text field.

Step 3: After typing your text in the text box, you can move it to the appropriate location by clicking and dragging the box.
Step 4: After selecting any text in the text box, you can change font and color by pressing the Aa button on the top toolbar. Alternatively, you can use the document's built-in text fields.
Tool 2: Write on PDF Document Using Adobe Acrobat Reader DC
Adobe Acrobat Reader DC allows you to type directly into PDF files on your PC. Since it satisfies the needs of the vast majority of PDF editors, it has gained widespread acceptance among PDF users. Download Adobe Reader from the official website if you don't already have it.
Here's how to type in PDF doc using Adobe Reader:
Step 1: Start Adobe Reader DC, then click the Fill & Sign button.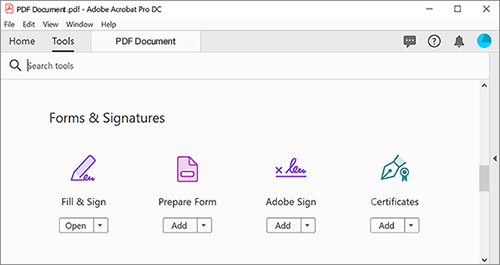 Step 2: Select a File and choose the PDF you want. Also, indicate who needs to fill out and sign the PDF.
Step 3: Move your cursor to the bottom of the page where you want to insert content. You can enter your content when you see a box with a writing space highlighted like this.
Step 4: If you don't see a highlighted text box, use the oval O symbol in the top toolbar to add an outline to your text. After deciding where a text box should go, click that spot and tweak it to your liking.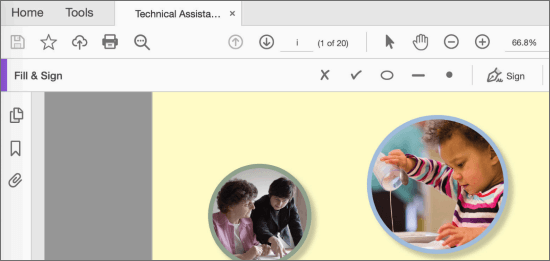 Step 5: Select the IAb button and click the new area you've made. Insert your text into the new text space and rearrange it as required by clicking into the area.
Read more
[Comprehensive Guide] 7 Ways to Unlock PDF for Editing for Free
How to Remove Watermark from PDF Effectively? [5 Amazing Ways]
Part 3: How to Type in a PDF Document Online
Online PDF editing makes it easy to make changes, fill out forms, annotate, and generate new content without installing additional software. PDF editing apps online offer a user-friendly web-based interface so that you can work on your PDFs from any device with a web browser. Here's how to type on a PDF in Word using online tools:
Tool 1: Write on PDF Document Using iLovePDF
iLovePDF is a web-based service that provides many options for interacting with PDF files. It offers many tools for working with PDFs, including merging and splitting documents and compression and conversion. Among all its remarkable capabilities, the ability to type on PDF files is an invaluable benefit.
So, how do you write on a PDF document using iLovePDF:
Step 1: Visit the iLovePDF website. Select the PDF file you wish to work on.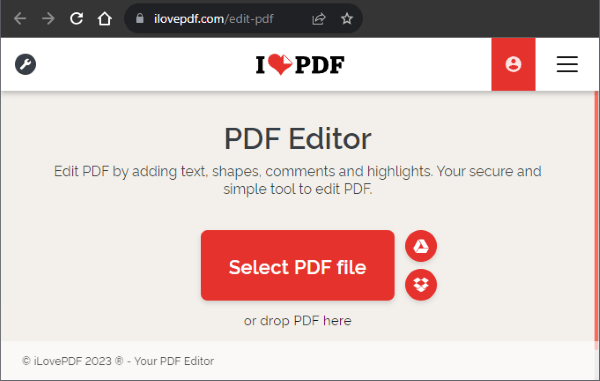 Step 2: Select the draw button from the main menu to begin writing. The original PDF can be annotated with handwriting or drawings. You can also change the text's placement, size, color, and style.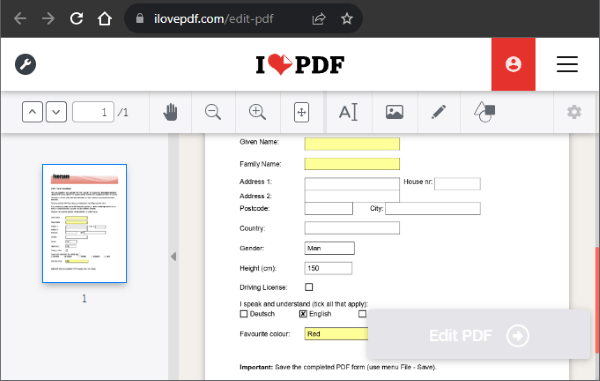 Step 3: Edit your PDF by clicking the Edit PDF button when you're ready. Download the PDF or save it to the cloud after making edits.
Tool 2: Write on PDF Documents Using PDFfiller
PDFfiller is a free, comprehensive PDF tool that allows you to edit, fill out, digitally sign, and share PDF documents from any device. PDFfiller makes it simple to make any modifications to existing PDF files. PDF, Microsoft Word, PowerPoint, JPEG, PNG, and Text are all supported.
So, how do I write on a PDF document using PDFfiller?
Step 1: On PDFfiller's website, upload your file.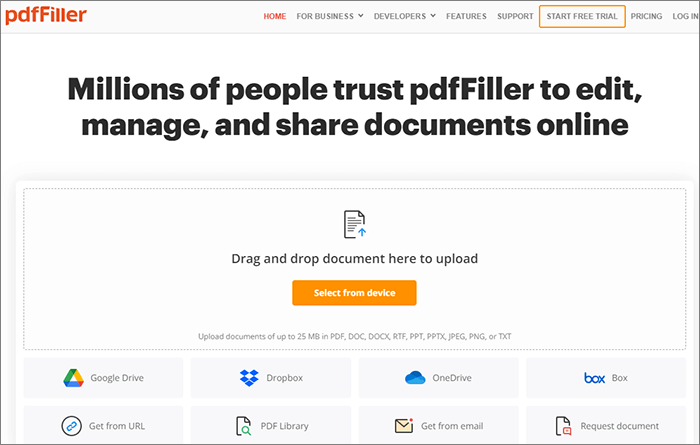 Step 2: Click the Text option under the Edit menu to begin typing. You can reposition the text box to a desired location.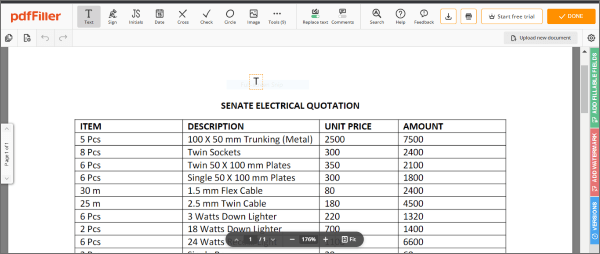 Step 3: Type on the PDF anything you want. In this case, you can see the text MY Document. Once you finish editing your PDF as you wish, click the DONE button to save your PDF.
Tool 3: Type on a PDF Document Using SmallPDF
SmallPDF is a well-liked online platform that provides numerous PDF editing capabilities, including the option to type directly onto a PDF. Here's a detailed explanation of how to write in a PDF document using SmallPDF:
Step 1: Open the SmallPDF online editor and Choose Files to work with.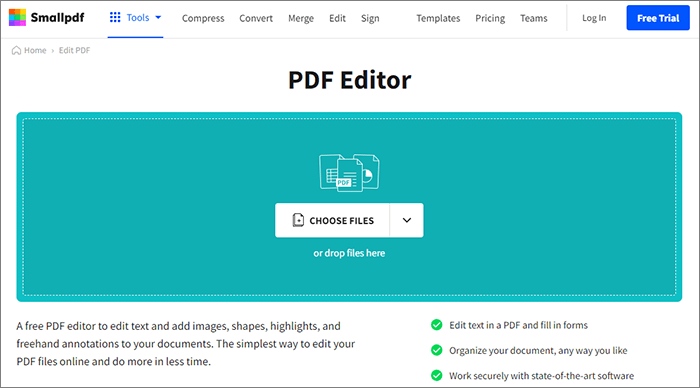 Step 2: Click on Ab Add Text Box. You can write, highlight, add background, or even draw on the PDF.
Step 3: Write, highlight, add background, or draw on the PDF. Click on Export to save the PDF you have edited.
Read also:
How to Edit PDF in Google Docs – Everything You Need to Know
PDF Puzzle Unraveled: Mastering PDF to Microsoft Word Conversion
Tool 4: Type on a PDF Using PDF2go
PDF2go is a simple and effective way to add text, notes, and other information to your PDF files from your web browser. One of PDF2go's many editing features is a text-editing capability that lets you add, remove, and reformat text within PDF files without installing additional third-party software.
Here's how to write on a PDF document using PDF2go:
Step 1: Open the PDF2go online website and hit Choose File.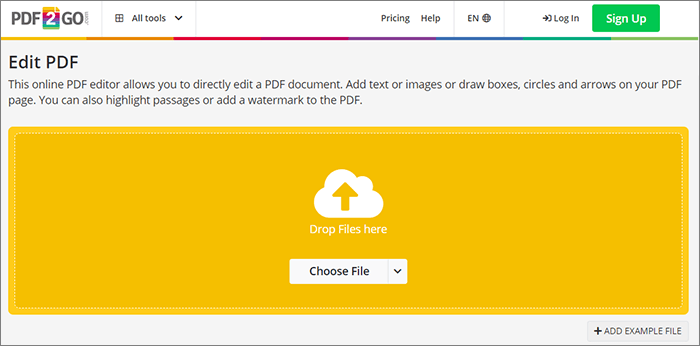 Step 2: Type on your PDF. Click on Save as to save your PDF.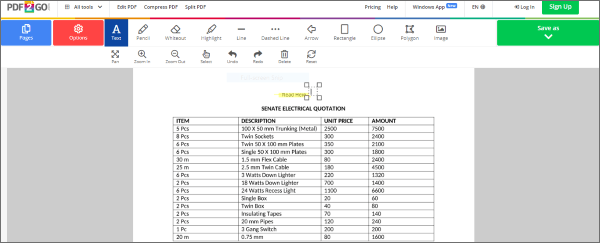 The Verdict
Having the option to text directly on PDF documents improves the efficiency and adaptability of document management. Knowing how to type on a PDF document using PDF Editor offers several advantages, including time efficiency, cost reduction, and improved communication. Download it today and type on your PDFs as much as you want.
Related Articles:
Effortlessly Remove Background from PDF Documents [How-to Tutorial]
Efficient Collaboration: How to Email a Google Doc as a PDF
How to Combine Documents with Merge PDF Online Free Tools
Unlocking Efficiency: How to Create Fillable PDF from Word Effortlessly
How to Convert Microsoft Word Document to PDF: Quick and Efficient
Simplify Document Management: Adobe Merge PDF in Action [Updated]